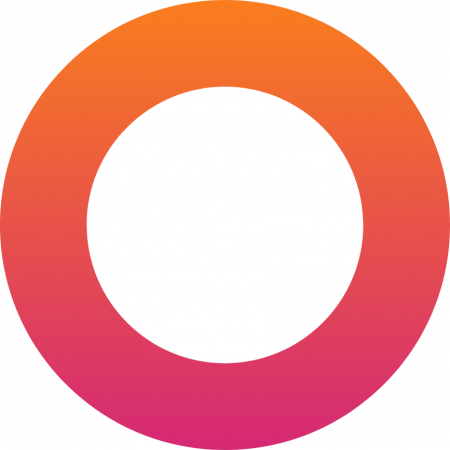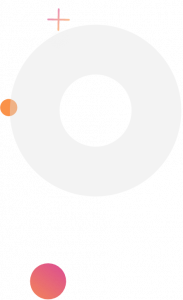 Learn how Path Social helps Instagram agencies grow
Path Social helps Instagram agencies grow their accounts by getting them more followers and engagement through organic means. Whether your creator account or growth agency needs growth, Path Social has you covered.

Learn more about Instagram for Agencies or sign up and grow today!
1 Minute Setup • 7 Day Growth Guarantee • Grow Your Instagram Agency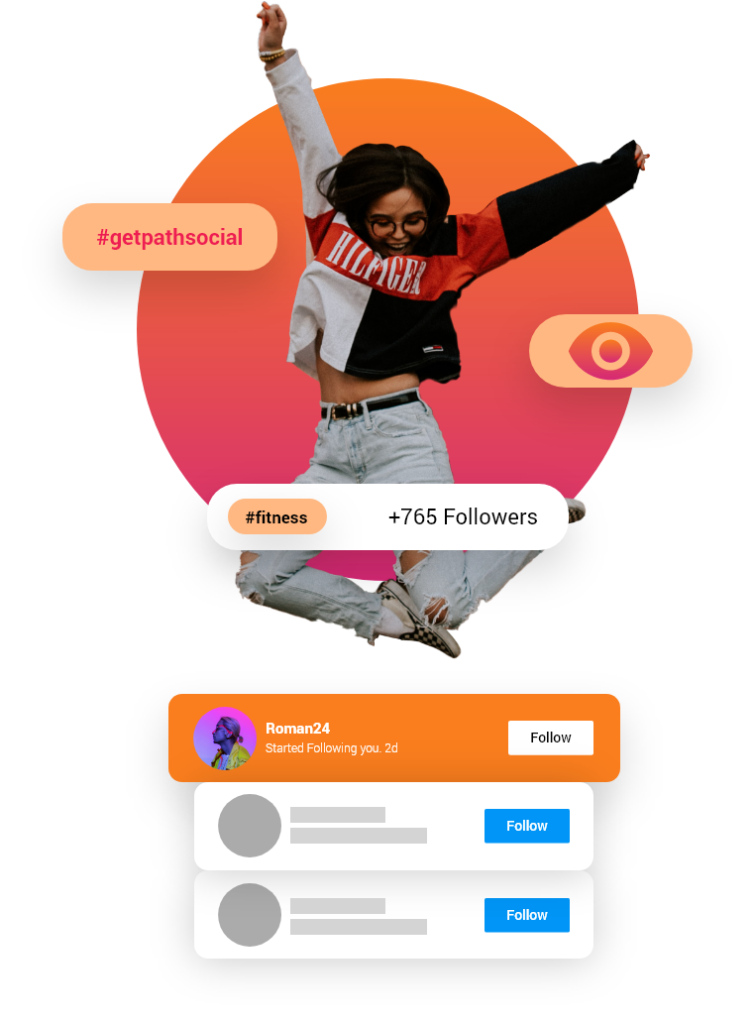 users sign up for Path Social each month, with many being agencies.

Instagram accounts are using Path Social. Path Social agency users are among the top 5% fastest growing accounts in the world.

is just one of the perks agencies get when signing up with Path Social.

Grow your agency with the #1 Instagram growth service
Path Social is the world's best Instagram growth service, so it's the perfect solution to help grow your agency and client's accounts.

Easy Sign-Up
Register and set up your account with Path Social in minutes.

Niche Targeting
Target your desired audience so your client's accounts build a relevant, engaging following.

Fast Growth
Path Social's Smart features and dedicated success team ensures fast, safe growth.

Dedicated Support
Path Social does all the work for you, but there's always the award-winning support team.

Watch Your Account Boomye Changer
Nowadays you can't get away with automating tasks on Instagram. Their ever-improving algorithm will eventually catch you, and it's only getting faster. So don't risk getting your account banned and watch as Path Social grows your following and engagement. The benefits of Path's organic human touch is: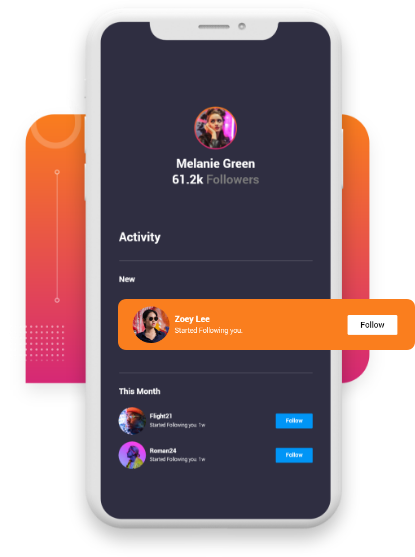 Path Social has an amazing team that does all the tasks an automated service might offer like viewing, liking, and engaging. Not only will you save hundreds of hours yourself, you can sit back and relax worry-free. Your accounts will grow without any risk of getting banned. Awesome!
Targeting Your Audience With Ease
Path Social allows you to target your specific audience based on parameters like gender, location, and interests. This means you not only grow faster, you get followers that are much more likely to engage and keep following you. 
Path Social also has a smart AI targeting feature that provides suggestions for targeting so growth is sustained and stays optimal. Here are some benefits of targeting your audience with Path: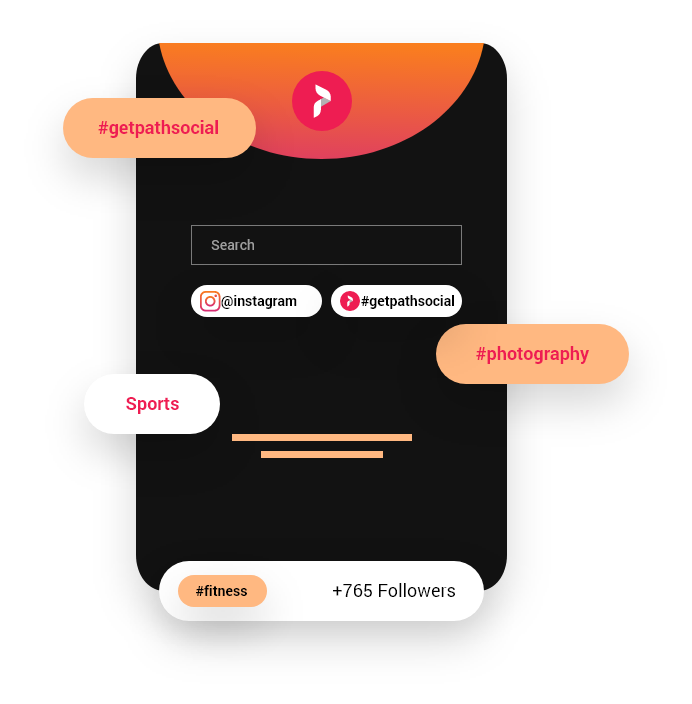 Features of Instagram for Agencies
View and Export Results
You can always view your growth and you have the ability to export results.

Niche Targeting
Target your niche with abundant parameters.

Risk-Free
You'll never have to worry about accounts being blocked or banned.

Build Engagement
The most important part of Instagram is having a following that engages.
Path Social is a social media growth agency that helps Instagram accounts gain followers and engagement through organic means. There is zero automation involved so you never get your account banned.
Great question! Path Social has a 7-day guarantee so try us out and see why thousands love us! If you aren't satisfied then you'll get your money back.
Path Social's plans start off at $49 per month. While it may seem like a lot, it's what other agencies charge and Path offers more. Besides, it comes out to much less than a cup of coffee a day!
Is this good for marketing agencies?
Of course! It can be hard to get started as an Instagram marketing agency and we're here to help out!

$1.63 PER DAY



$1.63 PER DAY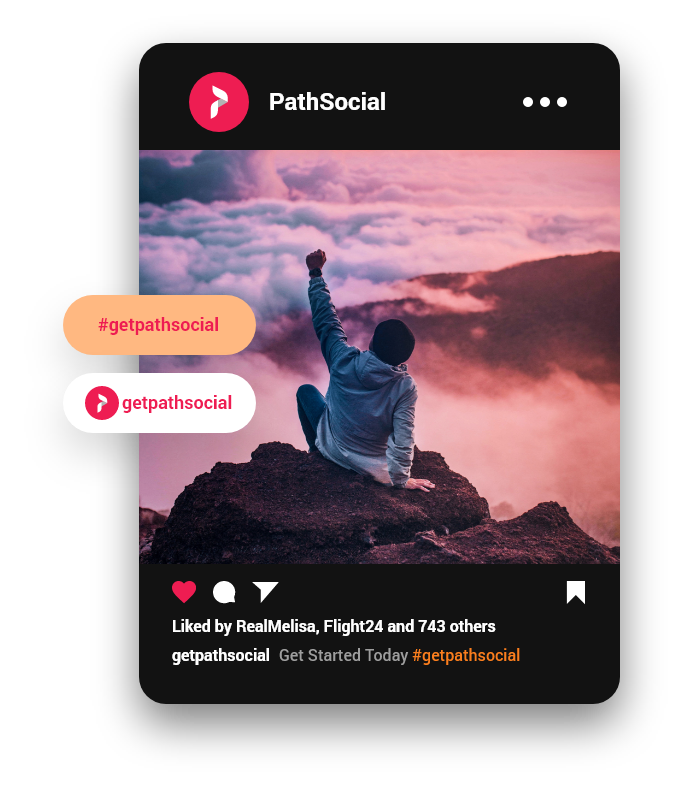 Still unsure about using Path Social for your Instagram agency?
It will never hurt to use Path Social to help grow your client's accounts. Combined with your efforts, the results are bound to blow your clients away. Feel free to email support with any other questions you have, or get started today!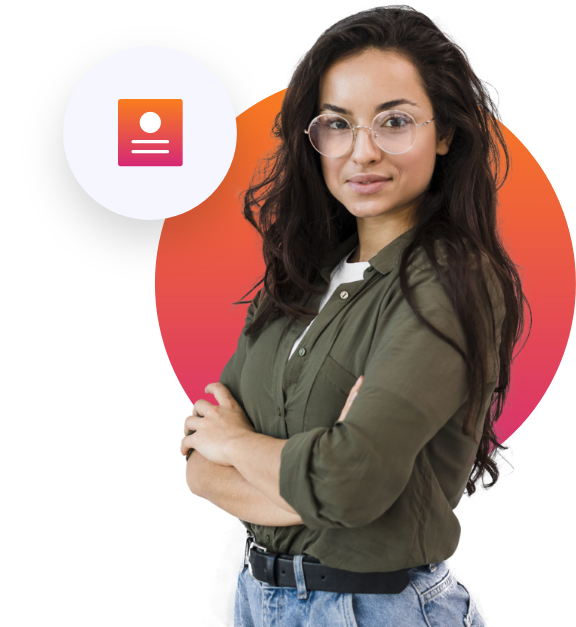 Award-Winning Support Team
It's important to have good customer support, and Path Social's award-winning support team is dedicated to providing amazing support whenever you need it.