How to Choose Hashtags for Instagram to Improve Your Targeting and Content Strategy
Knowing how to choose hashtags for Instagram is a basic skill any serious Instagrammer must-have. Choosing good hashtags is even more important when you're managing and growing a brand/business on the platform. Use the right hashtags and your posts will score high on discoverability, reach, and engagement. Use the wrong hashtags and your overall targeting and content strategy will fall through.
How do you choose the best hashtags for your brand/business and for your posts? What's the proper way to use hashtags? How do you find popular hashtags that are relevant to your content? Keep reading to find out how to use hashtags effectively to help you gain more followers and achieve amazing growth on Instagram.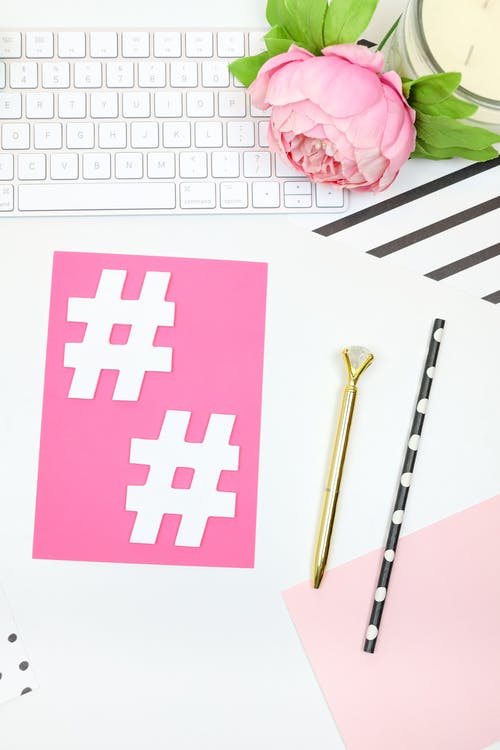 How Hashtags Work
Before you can master the skill of choosing good hashtags for Instagram, you need to understand how they work. These are the essential points to remember about hashtags:
Hashtags are clickable. When you click on a hashtag or do a hashtag search, all the posts that use that specific hashtag will appear.
A hashtag is essentially a category or label for discoverability. When you use a hashtag, your post will be included in the results page for that hashtag. Instagram's algorithm also identifies the proper audience for your content based on the hashtags you use.
If you know how to choose a good hashtag, your post can appear on Instagram's Explore page.
People can follow hashtags they're particularly interested in. Your hashtagged posts will appear on the feeds of people following the same hashtag/s, whether or not they're your followers.
Using hashtags is an effective way to build a community of individuals with shared interests, goals, or needs. A hashtag that's designed for a particular community encourages involvement and engagement.
Pairing your amazing content with the right hashtags can deliver impressive results for your account in terms of views, new followers, and high engagement.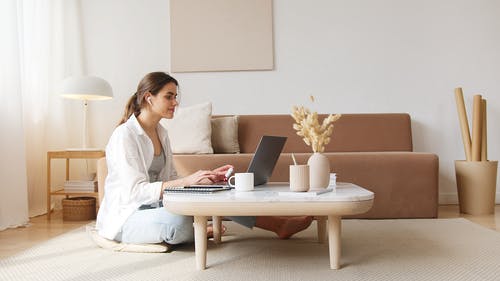 How to Choose the Right Hashtags for Instagram: Master These Basic Tips
How do you choose the right hashtags for Instagram? Do you simply use what's popular or currently trending? Should your hashtag strategy prioritize niche hashtags? Is the number of times a particular hashtag is used important?
Of course, it's necessary to know what topics and hashtags are currently trending — especially if the trend is relevant to your niche/industry. But using exceedingly popular hashtags has one big disadvantage — the competition would also be exceedingly tough and your post would go against too many posts using the same hashtags.
This doesn't mean you shouldn't even bother with popular hashtags. The trick is to mix and match hashtags that are hugely popular (posted hundreds of thousands of times and more) and those that are not as widely used (posted only tens of thousands of times).
Hubspot's Social Media Community Manager, Krystal Gillespie, explains the importance of the proper use of hashtags to achieve more specific targeting: "Hashtags are like a funnel. For instance, #marketing is incredibly broad and attracts all types of posts. We've found #digitalmarketing or #marketingmotivation gives us a more specific, targeted reach. The audience searching for these hashtags are also trying to narrow their search to what we offer related to marketing, so we're actually reaching more of the right people."
To know how to choose the right hashtags for Instagram, you should pick a few generic ones and also throw in hashtags that are more specifically worded and related to your content, what you offer, and your brand.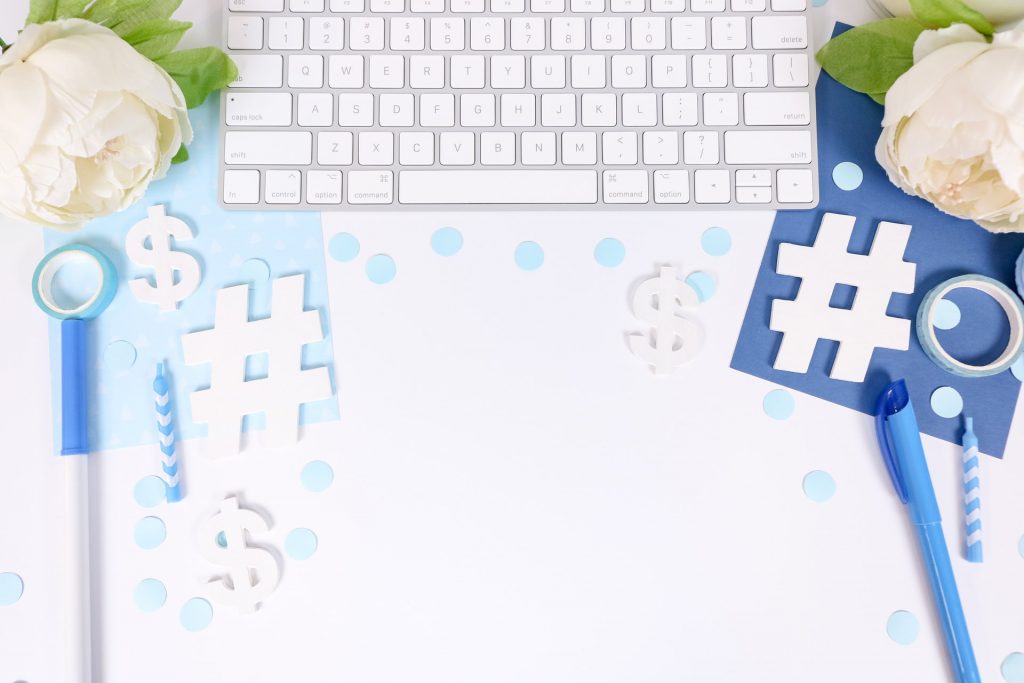 How to Choose the Best Hashtags for Companies
An effective hashtag strategy can help you get more followers and engagement; it involves using the right combination of hashtags that covers all the bases for every post. Use this list to choose the best hashtags for your business on Instagram:
Product or service hashtags. These are generic hashtags that identify the product or service featured in your post, e.g., #makeup or #fashion.
Industry or niche hashtags. These are hashtags that more specifically describes what your post is about, e.g., #crueltyfreemakeup, #fallfashion, or #plussizefashion.
Branded hashtags. These are hashtags you create specifically for your brand or business and which you'll use to build your community. Branded hashtags can include the name of your brand/business and your brand/business tagline.
Location hashtags. These hashtags will help potential new customers find you.
UGC hashtags. These are created specifically for your customers. Use these to encourage your customers to post user-generated content about your brand, product, service, or campaign and help you build brand awareness through unsponsored content. For example, followers of the @nikerunning Instagram page frequently use #nikerunclub on their posts.
Industry-specific community hashtags. These are hashtags that gather like-minded individuals, i.e., #instarunners, #runnersofinstagram, or #instafit.
Event or conference hashtags. These are hashtags you create specifically for an event/conference and which your attendees can use on their posts.
Cultural movement hashtags. Choosing the right hashtags that signify your involvement in a relevant issue or movement can contribute to raising awareness, inform your followers of your particular stance, and earn you new followers who share your beliefs.
Phrase hashtags. Use these hashtags to more specifically describe the message you want to deliver to your audience.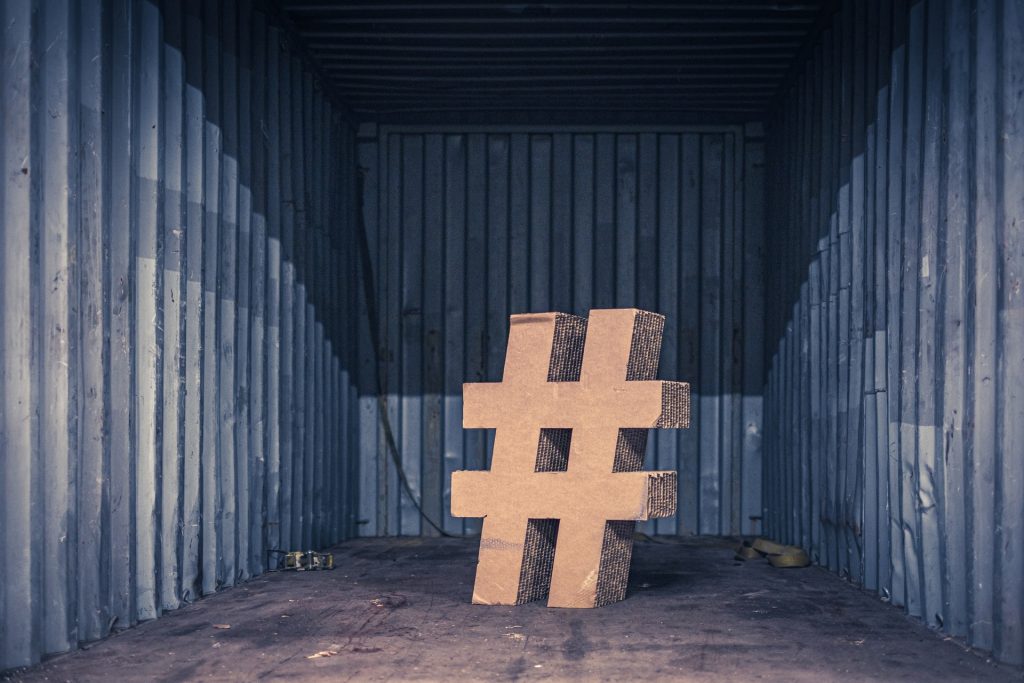 How to Choose Good Hashtags for Personal Use
If you have a personal account, knowing how to choose good hashtags on Instagram can elevate your content's relevance. Here are some great hashtag ideas:
Personal hashtags. Use these for posts about yourself. Popular ones include #selfie, #selfcare, #lovemylife.
Daily hashtags. These are specific to the days of the week, e.g., #motivationmonday and #throwbackthursday.
Acronym hashtags. Widely used ones include #ootd, #tbt, and #fomo. These are popular among the younger demographic.
Holiday hashtags. These describe specific holidays and are seasonal.
Instagram Growth Guide
See how businesses and creators are leveraging the latest tips to grow their Instagram accounts - FREE!
How to Choose Your Wedding Hashtag
Wedding hashtags have been widely popular not only because they're trendy, but also they're functional. Knowing how to choose your wedding hashtag will make it easy for you to collect all the wedding snaps taken and posted on social media by your family and friends. Here are a few ways to create your personalized wedding hashtag:
Use a cute mashup of your names.
Use wordplay when combining your names; you can add an extra word or two to create a hashtag phrase that's witty and memorable. Play with alliterations, rhymes, synonyms and puns.
Keep it simple by using your names and wedding date. You'll be celebrating this date every year, after all!
Make it clean and easy to spell. A hashtag with two vowels next to each other, for example, is apt to get misspelled by some guests. Try switching around your names or a different name combination.
Capitalize the first letter of each word. Capitalization is not important with hashtags, but doing this on your social media announcements and invitations will make it easier for your guests to read and understand your hashtag.
Make sure it's unique. There's a finite number of ways to combine two names and while it may be a large number, it's still possible that another couple has already used your chosen hashtag. Do a hashtag search on all social media platforms. If it's already been taken and there are tons of photos associated with it, you should go back to the drawing board.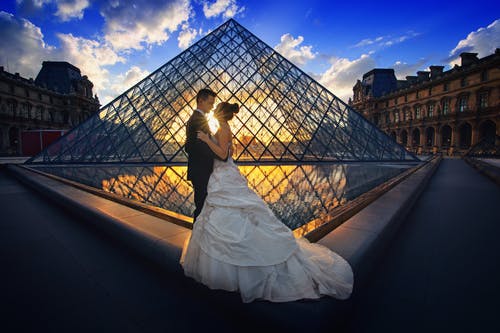 Top-Rated Instagram Hashtags
These are the 50 most frequently used hashtags according to Hubspot:
#follow (675.8M posts)
#love (2.1B posts)
#instagood (1.5B posts)
#fashion (1B posts)
#photooftheday (972.4M posts)
#art (863.8M posts)
#photography (836.6M posts)
#instagram (785.2M posts)
#beautiful (779.7M posts)
#picoftheday (682.5M posts)
#nature (681.5M posts)
#happy (661.6M posts)
#cute (651.7M posts)
#travel (600.4M posts)
#style (595.3M posts)
#followme (587.5M posts)
#tbt (584.4M posts)
#instadaily (570.8M posts)
#repost (550.7M posts)
#like4like (536.3M posts)
#summer (521.1M posts)
#beauty (482.8M posts)
#fitness (476.7M posts)
#food (467.4M posts)
#selfie (460.7M posts)
#me (459.9M posts)
#instalike (454.5M posts)
#girl (441.6M posts)
#friends (429.7M posts)
#fun (427.5M posts)
#photo (427.4M posts)
#smile (421.7M posts)
#family (405.5M posts)
#life (402.2M posts)
#music (390.3M posts)
#ootd (388M posts)
#makeup (361.4M posts)
#likeforlike (358.1M posts)
#likeforlikes (335.4M posts)
#model (328.7M posts)
#dog (325.8M posts)
#design (302.1M posts)
#follow4follow (300.1M posts)
#amazing (299.1M posts)
#lifestyle (297.2M posts)
#motivation (297.1M posts)
#sunset (295.1M posts)
#igers (294.3M posts)
#explore (290.4M posts)
#handmade (290.2M posts)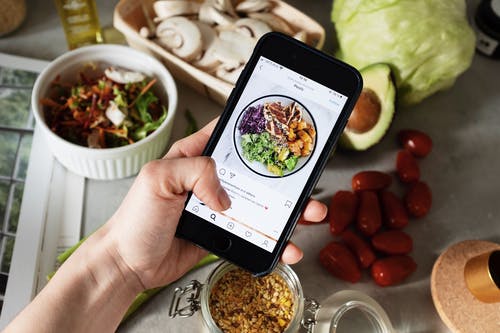 How to Choose Hashtags for Your Instagram Posts: Ways to Find and Combine Relevant Hashtags
Knowing how to choose hashtags for an Instagram post involves finding the right mix of different hashtags and using the appropriate number of hashtags.
Instagram allows up to 30 hashtags per feed post and up to 10 for a Story. Using too many hashtags will make your post appear too cluttered and can defeat the purpose of optimizing your post for relevance and discoverability. The same goes for not having the right number of hashtags. Most social media experts recommend using 11 hashtags in a post, but the right number will still depend on what your post is about. Here are some tips to remember when choosing the right hashtags for your content:
Do a hashtag search on Instagram's Explore page. Start with a generic hashtag that applies to your post, such as your niche, industry, or type of product/service. When you type the hashtag, the results will show you the exact match and related hashtags in order of popularity. You can choose good hashtags for your Instagram post from these results. Just remember that they should be related to your content.
Check the hashtag volume. Hashtags that are used in millions of posts will most likely bury your content so deep it won't see the light of day, or will only enjoy a handful of views. Hashtags that have been posted less than 1,000 times indicate very low relevance to audiences. Hashtags with 10k to 200k posts are ideal.
Use an Instagram Hashtag Generator. There are a lot of free hashtag generator tools out there. At the very least, these can give you great ideas for good hashtags.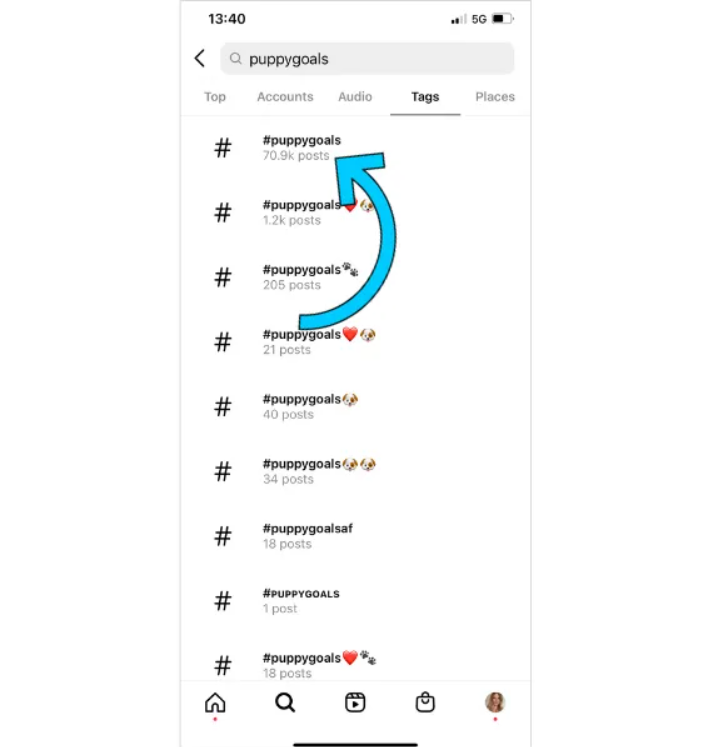 Final Thoughts: Improve Your Hashtag Game on Instagram to Accelerate Growth
If you need to know how to choose hashtags for Instagram to help boost your growth, create a hashtag strategy that complements the Instagram goals you have defined for your business, is correctly directed towards the audience you have identified for your brand and content, and is relevant to your content.
Another important thing to remember is not to use the same hashtags in exactly the same order in every post. Doing so can get your content flagged as spam or bot-generated. Rotate the order of your hashtags every time you post if you must use many of the same ones or try different phrase variations.
If you need expert help with organic growth, you may want to consider teaming up with a reliable growth partner with many years of experience in Instagram growth strategy — a growth service like Path Social. Path Social's proprietary advanced AI targeting algorithm and in-house team of experts can help you accelerate your growth and maintain your growth momentum. Start growing and gaining Instagram followers today!