How to Become a Fitness Influencer: Create an Active Career
In recent years, fitness has certainly become a prominent mainstay in people's lives and a part of their everyday routines. From group studio classes to at-home machines and virtual streaming workouts, there's something for everyone – and at any time. Lately, a new crop of hyper-focused influencers has been popping up on our Instagram feeds and gaining serious traction.
Yes, we're talking about the increasingly popular fitness influencer. This genre doesn't seem to be letting up any time soon so let's learn to embrace it. Have we sparked your interest with the idea of becoming a social media fitness expert? If so, you may be wondering how to become a fitness influencer. That's where we come in – to teach you the ins and outs of this emerging industry niche. Keep scrolling as we cover it all, from the background basics to turning it into a profitable career path.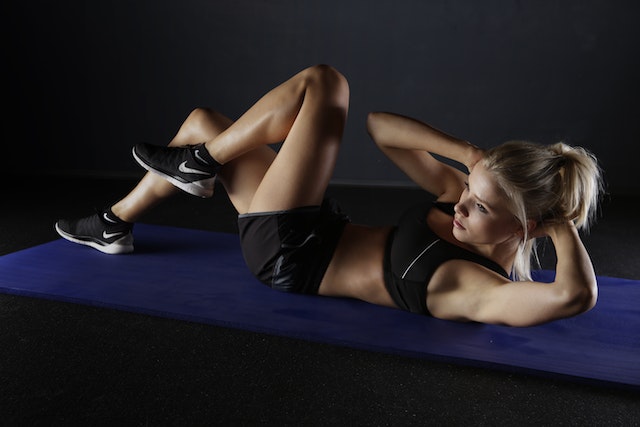 What Is a Fitness Influencer on Instagram?
Now, you most likely already know what an Instagram influencer is and, in fact, probably already follow quite a few. You may even be up to speed on how to become an Instagram influencer in general. For a quick reap, it is someone who can influence people to buy a product or service by recommending it through their social media platforms. But what is a fitness influencer, exactly? The answer is simple. A fitness influencer is one that shares content related to working out, fitness and even healthy living ideas.
There is a wide range of different and specialized focuses for fitness influencers to take. Their niche can include anything from sharing daily yoga poses to creating workout apps and launching activewear brands. In fact, you may be surprised to learn that many fitness influencers are also fitness bloggers. This means they have a separate platform away from Instagram where they share daily updates, pictures and even specialized workouts. If you crave an active lifestyle, then becoming a social media fitness influencer may just be the perfect match for you.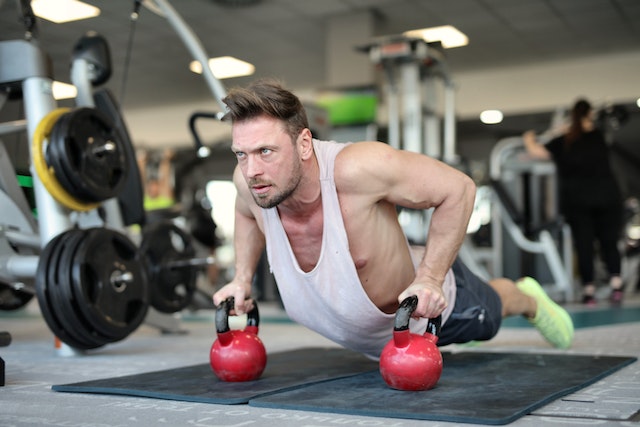 How Many Instagram Followers Do Fitness Influencers Need to Succeed?
As you can imagine, having a dedicated following is one of the keys to becoming a successful influencer. This is true no matter what genre or field you focus on. So, what is the magic number of followers needed when it comes to how to become a fitness influencer? Truth be told, it can vary. It all comes down to what you are hoping to achieve in your journey.
You may prefer to hold a smaller, more focused following of people you know in real life. This lets you carve out a more intimate relationship in the vast world of social media. On the other hand, perhaps you have big dreams of creating a fitness empire with your name and likeness. If that sounds more like your speed, then you'll need to focus on growing your Instagram presence and followers.
Did you know that you can be considered an influencer with as few as a couple of hundred followers? It's true. This entry-level influencer is referred to as a nano influencer and is where many famous fitness gurus get their start. Once you achieve this, the growth opportunities are endless. To follow the natural progression of an Instagram influencer, you'll move on from nano and right into micro status. That is, someone with approximately up to 100,000 followers.
Next, you'll pass into the macro level at around 500,000 to 1 million people as your audience. Finally, you'll achieve mega influencer with your follower count into the millions – even tens of millions. Although this high realm may seem unattainable (especially for those just starting out), it's not totally out of the question. However, it will take a lot of dedication to your craft.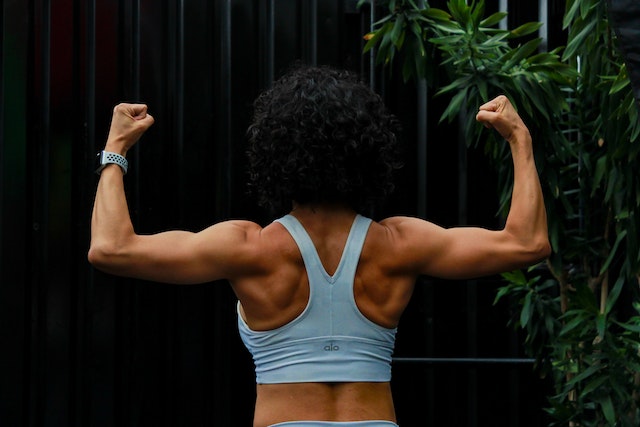 What Do Instagram Fitness Influencers Do?
So, you've decided to learn how to become a fitness influencer. Congratulations, the commitment is the first step. By now, we've covered what exactly an influencing career means. However, you still might be wondering what exactly fitness influencers do. Let us give you a little insight into the day-to-day operations. As an influencer, your main goal will often be content creation, especially when it comes to business deals.
Once you enter into brand partnerships, you'll be responsible for making regular posts. This can be through both feed posts as well as making Instagram reels, stories and live videos. You'll also need to prepare for long hours and constant engagement. Connecting with your audience and keeping your posts fresh, new and relative can be very time-consuming. Influencers are always ready to evolve and change, whether it's using a new platform or a new way of sharing content.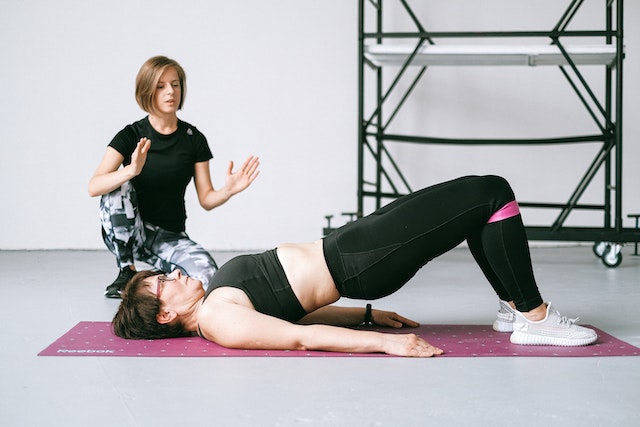 How to Become a Fitness Influencer on Instagram
You're officially up to speed on what it means to be a fitness influencer. Now it's time to dive right into the how. That's right. Let's cover exactly how to become a fitness influencer on Instagram. Like any other career path, it is going to take a lot of time, energy and dedication. Remember, it won't happen overnight.
By focusing on what sets you apart, developing a growth strategy and learning how to properly highlight your content, you'll go far. Keep reading below as we break down a variety of steps you can take to achieve fitness influencer status. From getting started to increasing your engagement rate, we will cover it all. Feel free to take notes and put the wheels in motion.
1. How to Become a Fitness Influencer on Instagram: Identify Your Area of Expertise
First things first. The beginning step of how to become a fitness influencer is simple. You have to identify your area of expertise. The fitness world is broad, with many different types of workouts and regimes to focus on. You may already have something specific that sparks your interest. If so, great. You already have a head start. However, perhaps you have a lot of interests when it comes to the fitness world and need help to narrow it down.
To do so, think long and hard about your favorite workouts, fitness brands and even your go-to instructors. From here, hone in and identify what makes you different from the others in the fitness-influencing world. Do you have a special talent or skill in one genre that sets you apart?
Or perhaps a deep knowledge of a certain subject, like yoga or healthy living? It will be clear to your followers when you are passionate about your craft. This will help to gain their trust and loyalty to your overall brand. Above all, you have to strongly believe in what you are sharing with the world.
2. How to Become a Fitness Influencer on Instagram: Develop a Strategy
Next step on the journey of how to become a fitness influencer? You'll want to develop a strategy to achieve your goals. A popular first step is to think up a catchy and creative Instagram handle that your followers will easily remember. Try to make sure it's closely related to your fitness focus. It's also important to keep consistent branding throughout all your social media channels. Take the time to do a little research on availability before you commit.
Next, decide what your ultimate goal is when it comes to influencing. As we mentioned earlier, some may dream big while others prefer a close-knit social community. Neither way is the wrong path. It all comes down to personal preference and where you see yourself long-term.
Once you have your actual strategy set, it's time to put the wheels in motion. You'll want to create a dedicated Instagram business page for your career. With this, you can start to share content and gain followers. Remember, it's hard to achieve immediate success and growing an organic following can often take time. This is where your carefully curated content, target audience and engagement rate come into play. Keep reading our list as we dive into those next.
3. How to Become a Fitness Influencer on Instagram: Get Your Content Noticed
Of course, the key to learning how to become a fitness influencer is growing your audience. Wondering how it's done? One way is to get your content noticed on the social media app. Keep in mind, it'll take a little work to gain new followers. First, it's important to identify your target audience.
These are the people on the social media app that best relate to your content. Your target audience should be interested and relevant to produce the best results. Remember, interacting with them is a big way to keep them coming back for more. Your followers may often have questions about specific workouts or results. Make sure to address and answer all that you can.
Another way to get your content noticed? Utilize hashtags, account tagging and other Instagram features. Adding hashtags to your posts that are relevant to your industry can increase your visibility on the social media app. It can even lead to your content being featured on the Instagram explore page. This will give your posts a fresh new audience. When you tag fitness companies, activewear brands or even other influencers, your content will show up under their tagged posts. The more visibility your profile can achieve, the better.
4. How to Become a Fitness Influencer on Instagram: Increase Your Engagement Rate
We can't finish our steps on how to become a fitness influencer without speaking to your engagement rate. If this term is new to you, let us catch you up on the definition and its importance. An influencer's engagement rate is one of the analytical tools that businesses look for when they scout potential influencers to partner with.
It refers to how actively involved with your content your audience is. It compares your total number of followers to your average number of likes, reactions, shares and comments per post. Essentially, it is a measure of how well your content performs. So, what is a target engagement rate among fitness influencers? According to recent reports, anywhere from 1% to 5% is the sweet spot – for anyone in the influencing field.
When planning how to become a fitness influencer, a higher engagement rate is extremely important and can be very lucrative. In fact, a good rate can help lead to more money and additional brand sponsorships. Wondering how to increase your Instagram engagement? As you start out as an influencer, experiment with different types of posts. This will help to identify what your audience reacts strongly to – both good and bad. Do they prefer feed posts or stories? You can even use the Instagram sticker options in your stories to find out. Additionally, lean into popular hashtags and trends.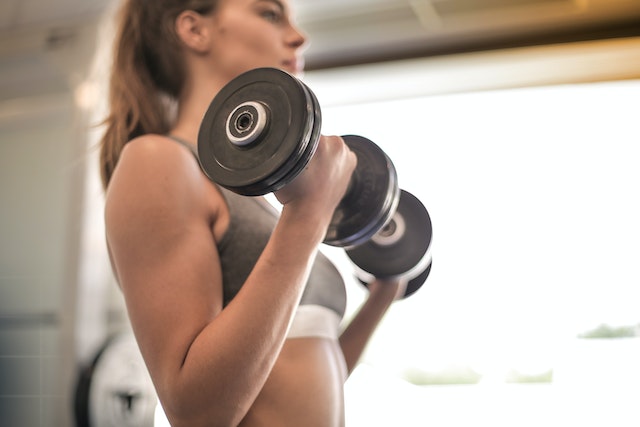 Specific Tips for Niche Fitness Influencers: 3 Popular Categories
When it comes to how to become a fitness influencer, there are many specific genres you can focus on. As we mentioned above, you'll want to really hone in on your niche. This will help you stand out and become an expert in what you are speaking to.
Below, let's take a look at a couple of the most popular fitness topics in the social media world. Hopefully, this list will help to get your creative juices flowing. Feel free to mentally jot a couple down and continue your research on them. With our tips and tricks, you'll be an Instagram fitness influencer in no time.
1. How to Become a Weight Loss Influencer on Instagram
Living a healthy lifestyle is of the utmost importance among all fitness influencers. It's also a very important topic to the general public, so you can imagine that these influencers are popular. Included in this genre are clean eating, weight loss and physical improvement. If you're interested in learning how to become a weight loss influencer, remember that this is a personal niche to enter.
One of the most important components is sharing your journey with your followers. You'll need to make sure you are comfortable with posting your results, both before and during the course of your exploration. In the beginning, share your intent and end goals with your audience. Keep in mind that things can often change and evolve as you progress. Many people will find both obstacles and achievements inspirational and relatable, so remember to stay open with your audience.
2. How to Become a Yoga Fitness Influencer on Instagram
Yoga continues to be one the most popular fitness practices around the world. In fact, according to recent reports, it's estimated that more than 28 million Americans practice yoga at roughly 40k studios in the country. So, it's clear to see why making this your focus when it comes to how to become a fitness influencer is a good idea.
Of course, there's more to yoga than simply sharing poses. It requires a deep understanding of the origins of the practice. In order to succeed, you'll need to become an expert in the how and why of yoga. Work to integrate both the practice of yoga and meditation into your daily routine – the two go hand in hand. Yoga requires a spiritual mindset and coordination between breath, body and mind. It can also be helpful to seek out other yogis in order to further your practice and understanding.
3. How to Become a Competitive Fitness Influencer on Instagram
One final idea when it comes to genres of fitness influencers? Focusing on the competitive fitness industry. While bodybuilding might be the first niche that comes to mind when you think of this phrase, it's certainly not the only one. In fact, it encompasses everything from swimming events to cycle competitions and even long-distance running. If you're wondering how to become a fitness influencer with a focus on the competitive fitness industry, you'll need to do your research.
Of course, you'll need to identify a niche that has a competitive side to it. You'll also need to get an idea of what the competition world includes. Many industries have a competition season that spans over a couple of months. Some may even require a previous win to enter the next competition. If this is your primary interest, it can also be helpful to hire a coach or join a team to assist on your journey. This way, you have others to train with and help you to succeed.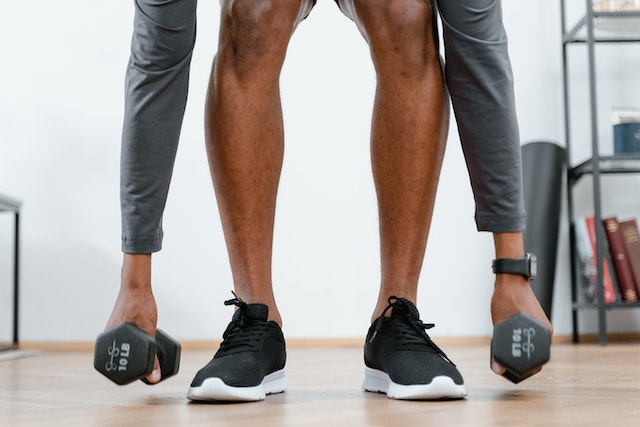 How to Become a Fitness Influencer and Turn It into a Profitable Career
One of the main reasons that people decided to become an influencer is to make money. In fact, many successful social media influencers do it as their full-time job. You may be wondering how to become a fitness influencer and make money. We're here to help. Truth be told, there can be good money in fitness influencing.
For one idea, keep it local. In any town, there are numerous fitness-related businesses, from boutique studios to national gyms. Identify a list of the ones that best relate to your area of fitness expertise. You may already be a member or take classes at a few of them. From here, get to know the owners and teachers. Local studios offer great brand sponsorships for fitness influencers, especially when it comes to cross-promotion. Studios often like to include local fitness influencers in their promotional posts, which benefits both sides.
Another great way to create monetary gain is by becoming a fitness brand ambassador for activewear brands. Seek out these brands through email or direct messaging on Instagram. These partnerships typically work by receiving gifted clothing from the brands, as well as a set rate for your work. You are responsible for creating and sharing content. Remember, you'll have to abide by the stipulations outlined in your contract. This can sometimes mean there are certain aesthetics to follow or formats to capture. Always remember to review and agree upon contract terms before signing any deals.
At Path Social we've built up an in-house platform of Instagram influencers and a proprietary AI targeting algorithm over the past decade. That's how we reach organic users who are targeted, interested, and engaged. And that's why no one can replicate our results, which means you'll build an Instagram community that lasts! Start growing and gaining Instagram followers today.