How Are Instagram Story Views Sorted? Who Goes on Top?
One of the most useful features of Instagram is the ability to view a list of users who have read the stories you post. Users may get the whole list of viewers for their story by swiping it up on the screen while the narrative they have submitted is playing. This could be text, a photo, or a video. How are Instagram story views sorted? There is some secrecy surrounding the specific science.
Well, the view order on Instagram is determined by the interactions on the site. That being said, Instagram does not disclose the specific method by which it chooses who appears at the top of the list. Instagram keeps this secret algorithm very close to its chest.
We've all been there- searching through our story views to see if that special someone has seen the post. You even have your eye on that suspicious burner account. It would be easier to choose who is at the top of your list, but Instagram won't let you. The social media experts do their best to uncover these Instagram story viewer secrets. Keep reading for more details!
How Are Instagram Story Views Sorted? Well, It's a Long Story
In 2016, Instagram debuted its story feature for the first time, and since then, it has rapidly grown in popularity. Like most updates, people didn't receive it well in the beginning. However, users found it a great place to share photos and videos unworthy of a spot among feed posts. Users exploited the 24-hour time period to share location stories and promote brands. It's now commonplace in the 'gram to use stories.
More than 500 million content creators make new posts to their Instagram stories daily. Doesn't that sound like an absurdly high amount? How does Instagram not buckle under the weight of all its users?
This number shows how much people enjoy sharing such kinds of things online. However, even more individuals watch these stories than contribute to them. Some users are inactive until it's time to view your stories. You know exactly who I'm talking about, I'm sure. In other words, multiple-story viewers will likely be viewers of every story.
You can only see if someone has liked a post, commented on it, or interacted with it in another way. One story feature is the ability to monitor users who have viewed your quality content. This distinguishes stories from postings, which makes tracking who has viewed them impossible. Stories are a great way to track who is creeping into your profile.
When you look at the list of people who have watched your Instgram story, the names will be listed in a certain order. But how are Instagram story views sorted?
How Are Instagram Story Views Sorted When I Have Over 50 Viewers?
What if someone asks you how are Instagram story views sorted? If you're like most people, you probably think that the list of people who have viewed your Instagram story is ordered chronologically. The most recent viewer would be shown at the top, followed by the second-most recent viewer, and so on down the list. At the bottom of the page, you'll notice the name of the first person to look at your Instagram story.
This backward chronological arrangement is the only way it will function until you have more than 50 viewers.
However, at that time, you will already be looking at a lengthy list, which most likely contains a number of people you have never met before. Sometimes strangers watch your stories before your friends do. It would be challenging to find a certain individual if you were looking for them in this place. Instead, after your story reaches 51 views, Instagram will make some adjustments.
So, how are Instagram story views sorted? After 50 viewers, Instagram's algorithm begins to do its thing. Instagram is all about increased interaction, and the company aims to highlight users for whom users express the most interest.
How does Instagram know who you engage with? Your DMs, likes, and comments give you away. They won't divulge anything since it's a confidential business matter. On the other hand, it could be connected to the amount of time you and the other person have spent interacting. If someone is unfamiliar to you and has no prior history of interaction with you, they will be placed farther down the list.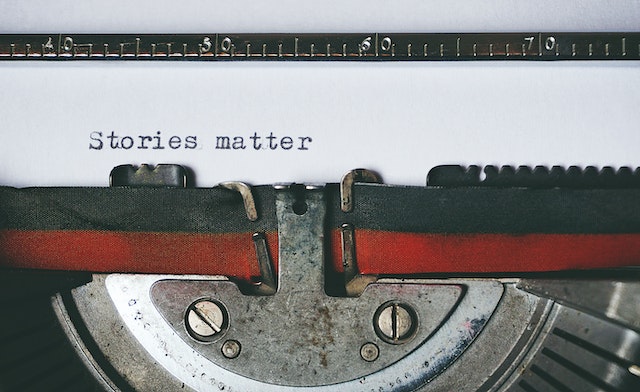 How Are Instagram Story Views Sorted: People Want To Know!
When people ask, "How are Instagram story views sorted?" people also ask other questions. Let's address a few of them.
Can you tell if someone watched my story more than once?
Some think the names at the top view your story more than once. Where does this come from? It likely comes from the premise that the most recent story view goes to the top. It makes logical sense. It's not entirely true, though. Someone may move higher on the list if they've seen your stories a lot in the past. However, that is simply one way to gauge involvement.
Why does he watch my stories?
Some people believe they are being stalked. Many believe that users rise to the top of the leaderboard whenever they browse your story but do not interact with it (like a stalker). They may ascend further by liking or sharing your content because doing so constitutes engagement.
They may share with other Instagram users, and Instagram deems them to be a user that interacts with you. However, if you feel you are being stalked, feel free to block the account and all the accounts that the person created. Maybe you're the stalker. Read this if you accidentally view someone's Instagram story for help!
What puts a person at the bottom of my list?
"How are Instagram story views sorted, and what about the individuals at the bottom of the list? They follow you, but you do not follow them. They are the ones who follow you. Instagram concludes that you are not likely to interact with the account since you do not follow it, placing it at the bottom of your feed.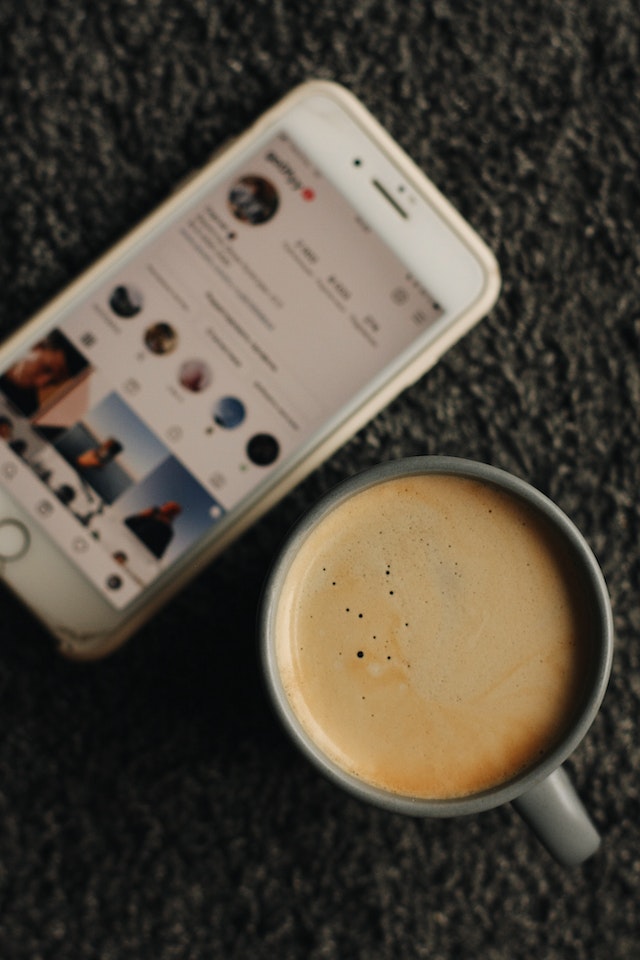 How Are Instagram Story Views Sorted When I Use a Sticker?
The "Add Yours" Sticker has Been Added to Instagram. You need to use it if you haven't already. A new sticker feature in Stories lets you start a conversation in the public forum. Instagram has officially released the available worldwide version of the Add Yours sticker following successful testing in a few countries.
Because it is an interactive sticker, it is ideally suited for creating viral content chains through Stories. As a result, it presents a significant possibility for community participation.
Users can reply to the Stories written by others with their own by following a prompt. Doing so develops a content chain in which every person contributes their version of a Story.
So, you ask, "How are Instagram story views sorted when you use these stickers?" The sticker features the users who participate. New users will be curious to see your submission. They likely will appear at the top when they initially view your story. After your regular viewers start to view your story, they will be filtered out gradually. They may end up at the bottom since they do not regularly interact with your page.
How Are Instagram Story Views Ordered When I Have a Large Following?
We know that a mysterious algorithm decides how Instagram sorts the users watching stories. But really, how are Instagram story views ordered? When determining the ranking of viewers for a story, this algorithm considers the number of visits to a user's profile. Yes, profile views count! It also factors in likes and comments.
The order of viewers is determined not by how you connect with these profiles. It is determined by how others on the site interact with you and respond to what you post. This ensures that the individuals with the greatest interest in your profile are displayed first on the list. So, the next time you ask, "How are Instagram story views sorted?" pay attention to those recurring followers on top. Show them some love. Know how to repost a story on Instagram? This is a great way to acknowledge your story viewers.
But what about those that don't interact as much? When you see individuals going up in your list, it suggests that they are becoming increasingly interested in your material. This is exciting!
A creator or business needs to capture the interest of individuals from the very last position on the list of people who watch their Instagram Stories. This will assist you in providing them with more high-quality information in the future.
People can visit your profile page or any other link you supply if they tap on the link in the Story because this capability is included. The number of times such viewers have seen your profile is a major element. Content creators are responsible for encouraging viewers to navigate more frequently from their Stories to their profile sites.
How Are Instagram Story Views Sorted for Business Accounts?
Business accounts may use the order in which people see their Instagram stories as a guide to improve their relationships with the appropriate individuals. The sequence in which Instagram stories are seen gives valuable data that may assist marketers in making the most of the social media platform. They can achieve higher conversion rates with their target audience.
So, how are Instagram story views sorted for a business account? As you know, the order in which you see people's stories is determined by a number of criteria. This includes the amount of interaction you have with your followers and the frequency with which you see their profiles, like their posts, comment on their posts, and like their stories.
These metrics indicate that you would have to change the persons you interact with, or the type of content you feature. That is how you would vary the sequence in which a story is viewed. It is critical for companies and marketers who rely on Instagram interaction to pay attention to their stories.
A Summary of How Are Instagram Story Views Sorted
In answering the question of how are Instagram story views sorted, there are a few main points to remember:
The majority of visitors never navigate past the first five stories that are viewed on the story list. Instagram will fill those places with the individuals you're most interested in following to encourage you to interact with the platform.
Instagram gives a higher ranking to those who have watched your story shortly after you've published it. If viewers watch your story in a shorter time, they will be placed higher up on your viewer list.
Instagram gives more weight to viewers who have interacted with your profile recently. This implies that Instagram considers if someone has interacted with your posts or stories within the past twenty-four hours. These people have a greater chance of appearing at the top of the list of people who have viewed your story.
Instagram considers how frequently a viewer interacts with a profile by liking or commenting on posts, sending direct messages, or reacting to stories. When someone views and interacts with your Instagram profile regularly, their name will move up the list of people who have watched your stories.
How Are Instagram Story Views Sorted? It Will Impact Your Life!
When you ask, "How are Instagram story views sorted?" do you wonder who views your stories most frequently? You won't know who has viewed your Instagram story the most. Instagram just displays a list of the individuals who have watched your story. The photo-sharing app does not reveal the number of times each person has viewed it. Who knows? Maybe this will be the future.
Until then, Instagram does not provide any tools or stats that allow users to track who has watched their stories the most over the course of their account. You can see who saw your story but cannot know who viewed it most.
Over the past decade, our team here at Path Social has developed a proprietary AI targeting algorithm and our internal platform of Instagram influencers. Our client reviews speak for themselves.
We can attract focused, enthusiastic, and engaged organic users in this way. Because, to date, no one has been able to copy our findings successfully, you can create a thriving Instagram community by following our tips. Begin increasing your Instagram following right away. Start growing and gaining Instagram followers today.