Instagram Direct Messages: Sliding Into Those DMs
Back in the day, the only thing you could do to talk to someone on Instagram was comment on their posts. If you were on the app back then, you probably remember cringey conversations in the comments section of some posts that should have been private. Thankfully, nowadays, reaching out to a friend on the app is easy with Instagram direct messages.
What's cool about direct messages on the platform is that you can use them for chatting but also sharing posts. Whether to say hello or send them a funny Instagram Reel, your friends are a quick DM away.
For an Instagram business, direct messages are much more than just texts. They're an amazing tool for building a relationship with followers and answering their queries.
Today, we'll take a deep dive into DMs and how to use them. We'll even throw in some tips for how to utilize direct messages if you're an Instagram business. Keep reading to learn more.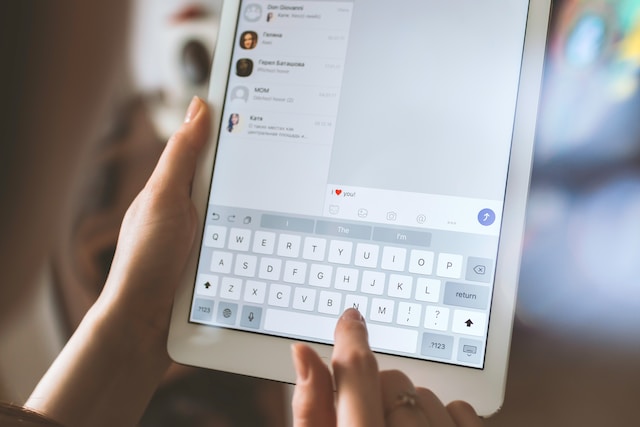 A Quick Definition: What Is a Direct Message on Instagram?
Although the answer is self-explanatory, let's answer the burning question—what is a direct message on Instagram?
Instagram Direct is the app's messaging feature. Here, you can send "direct messages" to other users on the app. Instagram created the direct messages tab (aka your message inbox) to rival Facebook Messenger, WhatsApp, and other popular messaging platforms.
Also referred to as a "DM," Instagram direct messages are private. Only the person you're messaging will see it. It's an excellent feature that has finally removed the awkward part of Instagram from years back—conversing with others only through comments.
Direct messages have tons of special features. You can message someone and have a one-on-one conversation with them or message an entire group. You can even give that group a cute display name complete with emojis! If you want to spice up how your chat looks with someone, you can even select special themes for your background with a simple press and hold.
And texting isn't the only thing you can do via DM. You can also send your besties GIFs, voice notes and even Reels and Stories through Instagram Direct. That makes it easier to spark conversations about Instagram content with your friends and family.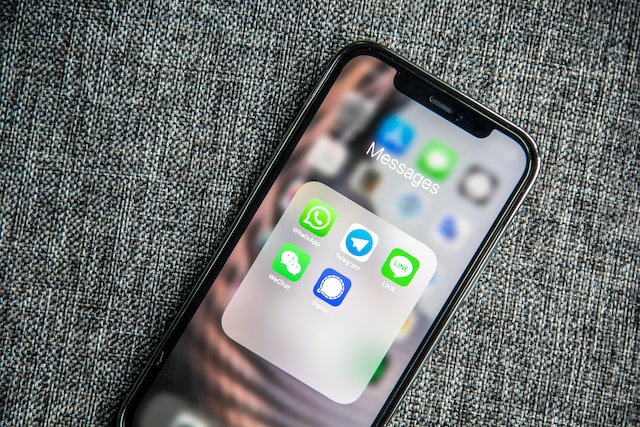 Sending Your First Message: How to DM on Instagram
Now that you know what direct messages are, it's time to learn how to DM on Instagram. Here's how to send a friend a direct message, step by step:
1. On your Instagram homepage, click the Instagram Direct icon in the upper-right corner. This brings you to the direct messages tab.
2. Click on the name of the friend you want to message. If you interact with them a lot, their name will show up right away on the list that pops up. Alternatively, you can type their name on the search bar and start new direct messages from there. You can also visit someone's profile and click the "Message" button under their bio.
3. Tap the message field at the bottom of the chat and type away.
4. Hit "Send" when you're done. And that's it! You've successfully sent an Instagram DM.
You can also send a friend a voice note by long-pressing the microphone icon and talking into your mic. To add photos and stickers, click the respective icons beside the microphone.
How To Send Reels and Stories to Friends Through DM
Sending direct messages on Instagram is a piece of cake. But what about sending Instagram Stories and Reels to a friend privately?
The great news is that it's just as easy to do that—if not easier. With a few taps, you can quickly share hilarious Reels or photos of your celebrity crush with your friends. Here's how to do it:
1. Look for the post you want to share with someone through DM. It can be a Reel, Story or post on the feed.
2. Click the paper plane icon. For Reels, this icon will be on the right side of the screen. For Stories and feed posts, it will be right below the content.
3. Tap the profile of the person you want to send the post to.
4. Write a message if you want (this step is optional).
5. Finally, hit "Send." The post goes straight to your chat with the person you chose.
When you send Reels, Stories or feed posts to friends via DM, Instagram won't notify the original poster. That means you can confidently send other people someone's posts without worrying about them finding out.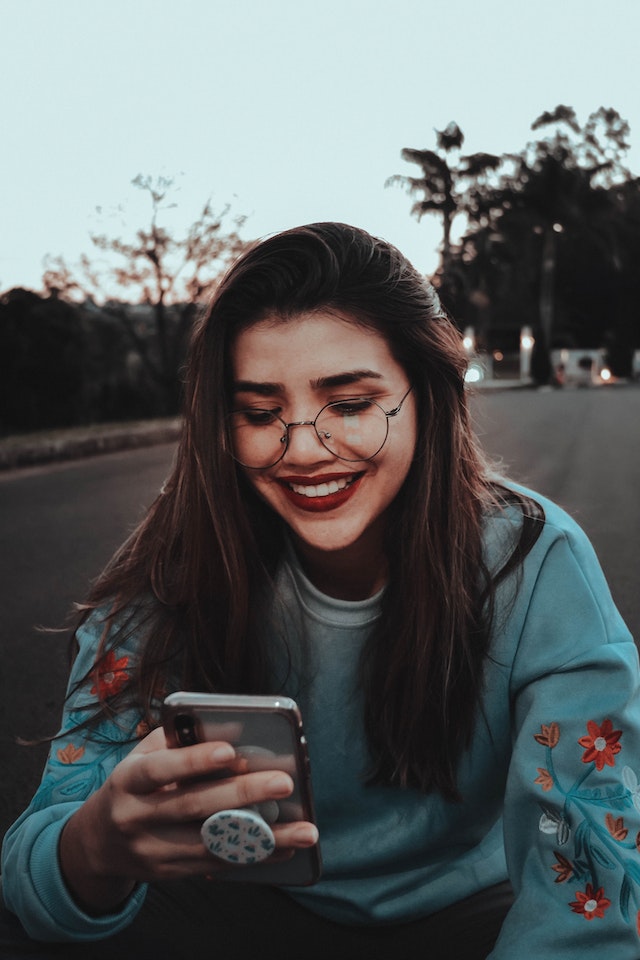 Give It a Like: How To React to Instagram Direct Messages
When you're on the receiving end of an Instagram direct message, there are plenty of ways to react to a DM. The most common way is to type back a quick reply to what someone has said over a direct message. But if you're too busy to type out a response but want to acknowledge their DM, you can "react" to their message.
Just like posts and Reels, you can "react" to a message by liking it. Wondering how to react to Instagram direct messages? It's even easier than sending a DM or replying to one. All you have to do is tap a message twice, and you'll automatically "heart" it. it's like hitting the "like" button on an Instagram post.
Make It Personal: Instagram Emoji Reactions for Direct Messages
Sometimes, a simple "like" on a message doesn't cut it. Want to be more expressive with your reaction to someone's DM? A more engaging, personalized way to react to someone's text is using Instagram emoji reactions for direct messages.
You heard that right. Instead of simply reacting by "liking" an Instagram DM, you can go the extra mile and choose an emoji to react with. Here's how to do it:
1. Go to your direct messages tab and open the chat with the message you want to react to.
2. Instead of tapping the message twice, click on it and hold for a few seconds. A row of emojis should pop up.
3. Choose an emoji from the first six to use as your reaction. You can also click the plus icon and choose from hundreds of other emojis available. Tap on the emoji of your choice, and you're done.
Reacting with an emoji instead of the usual "like" reaction is a fantastic way to express yourself without typing a long response. For an Instagram business, it's a great way to show your brand personality and build your relationship with followers.
What Is Vanish Mode on Instagram DMs?
Vanish mode is a feature on Instagram direct messages that allows you to send private messages that disappear after they've been opened. It's an awesome way to share secrets and sneaky photos with people you trust on the app.
DMs sent on vanish mode will leave no trace in your chat with them after they disappear. People you message in vanish mode won't be able to copy or forward your texts.
Here's how to send a DM in vanish mode to keep those secrets safe:
1. Go to your direct messages tab and select the chat you want to put in vanish mode.
2. Swipe up on the messaging screen. This automatically puts the chat in vanish mode.
3. Send the messages and photos you want to keep private. The person you sent these to will receive a notification that something was sent to them in vanish mode. If they click on the notification, they'll enter the chat in vanish mode, too.
4. To turn off vanish mode, swipe up on your chat again.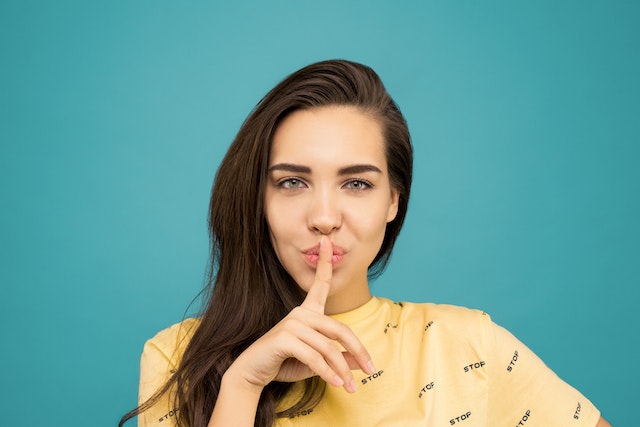 Should I Use an Instagram Direct Message Template for My Business?
Instagram direct messages are incredibly important for an Instagram business. It's a space where you can answer your customers' questions about your brand or acknowledge them when they post about you. It's also where you can negotiate prices or update them on shipping.
Instagram Direct is pretty much a customer service tool that helps improve your relationship with followers and loyalists of your brand. With direct messages, it's easier to connect with your audience one on one.
But you can't always type long messages to send your customers if you're a busy business owner. It's especially inefficient if you're essentially saying the same thing to each person. To help you manage your time talking to customers better, consider having Instagram direct message templates ready.

These templates are standard customer service messages that are already typed out beforehand. Then, you have to copy, paste and tweak the template according to your needs.
Templates come in handy when expecting an influx of Instagram direct messages. These include the holidays when you might receive questions about gift bundles or during a big sale you're holding. It saves you and your customer service team a lot of time. Plus, it gives off a professional feel to your brand.
Use Your Brand Voice: Instagram DM Examples for Businesses
How do you start making your own Instagram direct message templates? Check out these situational Instagram DM examples for inspiration.
· When a customer has a complaint: "Hey there, [Instagram user]! We noticed the comment you left about your experience buying from us. We're so sorry for the inconvenience. Do you mind telling us more details about your experience? We'd love to try and patch things up for you!"
· When you want to repost UGC: "That's gorgeous, [Instagram user]! Thanks for tagging us. Would it be okay if we repost it to our Instagram Story and feature your post in our Highlights? We'd love for people to see it!
· Inviting an influencer to collaborate: "Hey, [Instagram user]! We love all your fashion posts. We have an upcoming collection that seems to fit your style, and we'd love to send you some of the pieces. Would you be interested in trying them out? If so, please send your postal address so we can ship them to you. Super excited to see you in our new stuff! Much love, [your fashion brand]."
Make sure every template you have sounds just like your brand. If your brand personality is upbeat and young, include slang words and speak casually. If you want to give off a more sleek, professional vibe, be polite, informative and to the point.
How To Fake Instagram Direct Messages for Content
Creating fake Instagram direct messages sounds sketchy, but it's a creative and "meta" way to make content. You can use these fake messages for ads and announcements from the POV of an Instagram DM.
Or maybe you're a bit cheeky and want to pull a prank on someone (we won't ask!). Regardless of why you want to make fake DMs, it's possible.
One way to do it is by enlisting the help of a friend. Give them a script of what to message each other back and forth. Then, carry out the conversation in an "organic" way. Take a screenshot, and you're done!
But involving someone else in creating your fake DMs can be a hassle. Another way to do it is by downloading a third-party app that can help you concoct direct messages in what looks like the Instagram interface.
The best part is that these apps are risk-free. Since they make fake DMs purely for aesthetics, they won't need your Instagram login details.
One such app is Funsta. This chat app looks so real you can trick even your Instagram-obsessed friends into thinking they're real Instagram direct messages. You can customize all the details of the "chat" to make it look as authentic as possible. It's a pretty cool app for marketing and pranking purposes. Just try not to do anything too mean with it!
How To Fix a Common Instagram Direct Message Glitch
On a bad day, you might catch an Instagram direct message glitch in your inbox. Your messages might not be loading the right way, or maybe a DM is taking forever to send.
Luckily, there are plenty of ways to fix these glitches. Here are just a few of them:
· Update your app: Old versions of Instagram may get buggy. As soon as a new version of the app is out, make sure to update yours. This is a quick and easy fix for glitches not just in the direct messages tab but anywhere on the app.
· Turn your WiFi on and off: Sometimes, Instagram direct messages don't send right away, not because of a glitch, but because of unstable internet. Simply turn your phone's WiFi on and off and see if the problem sorts itself out.
· Log out of Instagram and log back in: To "reset" your session on the app, try logging out and then logging back in. Hopefully, all the bugs get fixed, and you can easily send DMs again.
Exercise Those DM-ing Skills With Your Followers!
The more followers you have, the more you can practice how to send Instagram direct messages in an engaging, interesting way. Interacting with people and potential customers in the DMs may be your ticket to getting a boost in your follower count. Another way to gain more followers on Instagram is by working with Path Social. With our advanced, proprietary algorithm, we can push your content and reach organic audiences who will love it. As a result, you get an uptick in your follower count and potentially more engagement with your posts. Start getting more followers today with our help!