Instagram Stickers: Effortlessly Spruce up Your Stories
Instagram Stories is one of the best ways to share daily updates with your followers in a visually appealing way. What's awesome about the Story Editor is that it allows you to be super creative with your Stories. By adding cute, interactive Instagram stickers, you can make your Stories more engaging.
These stickers are just like the stickers you know and love in real life. They come in all sorts of designs and styles, and you can customize them and stick them anywhere you want. In the same way, Instagram houses stickers you can play around with—ones that you can rotate, and resize and customize.
Let's look at the many kinds of stickers you can use for your Instagram Stories. We'll even give you some tips on how to make custom stickers and find the prettiest sticker packs. Stick around for more!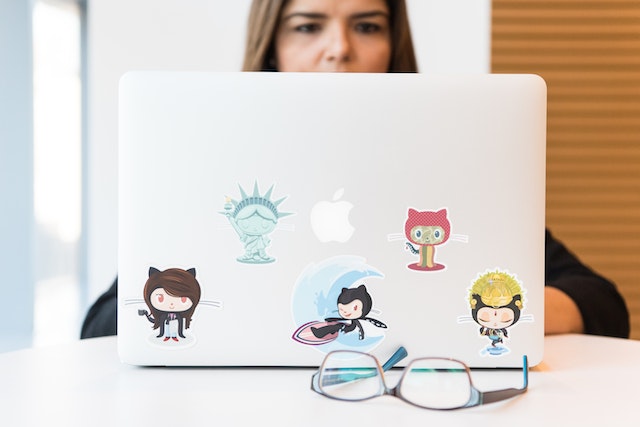 What Are Instagram Stickers?
First things first—what are Instagram stickers anyway? These stickers are extra elements you can add to your Instagram Stories to make them more aesthetically pleasing and interactive. They come in many forms, from animated GIFs to polls, quizzes, and other interactive stickers your followers can engage with.
Using stickers in your Stories doesn't just make your posts look more curated and attractive. If you choose the right interactive stickers, you can boost your engagement rates and rake in more views.
By using stickers on your posts, you can learn more about your audience's thoughts on your content. They get to answer your questions in a fun, easy way. Then, you can use those answers to improve your brand's products and content to ensure your audience enjoys them.
Stickers are also amazing for sprucing up feed posts or Reels that you share on your Stories. Sometimes, sharing a post can make a Story seem bland and plain. But by adding other elements like emoji sliders and beautiful GIFs, you can make it look vibrant and engaging.
How To Find Stickers on Instagram and Put Them on Stories
Not sure where to find stickers when you're editing your Stories? We've got you. Here's how to find stickers on Instagram and add them to your Story, step by step:
1. Open your Instagram app.
2. Access the Instagram Story Editor by swiping right from your homepage. You can also click the tiny blue plus sign below your profile picture in the Stories section.
3. Upload an existing photo or video as a base for your new Story. You can also capture a new photo or video on the spot.
4. Now, it's time to add some stickers. Click the sticker icon (a square sticker with a smiley face on it) in the top-right corner of the Story Editor. It should be right beside the text icon and the filter icon, which looks like sparkles.
5. This will lead you to the sticker tray, which houses all the Instagram stickers you can use on Stories. Choose the kind of sticker you want to place on your Story and click on it.
6. Customize your sticker however you want. That means filling up your poll, adding questions, searching for cute GIFs, and more.
7. Then, perfect the placement of your sticker. You can pinch and rotate the sticker to change its size and positioning. Drag it anywhere you want on the screen.
8. When you're happy with how your Story looks, publish it to share it with your followers!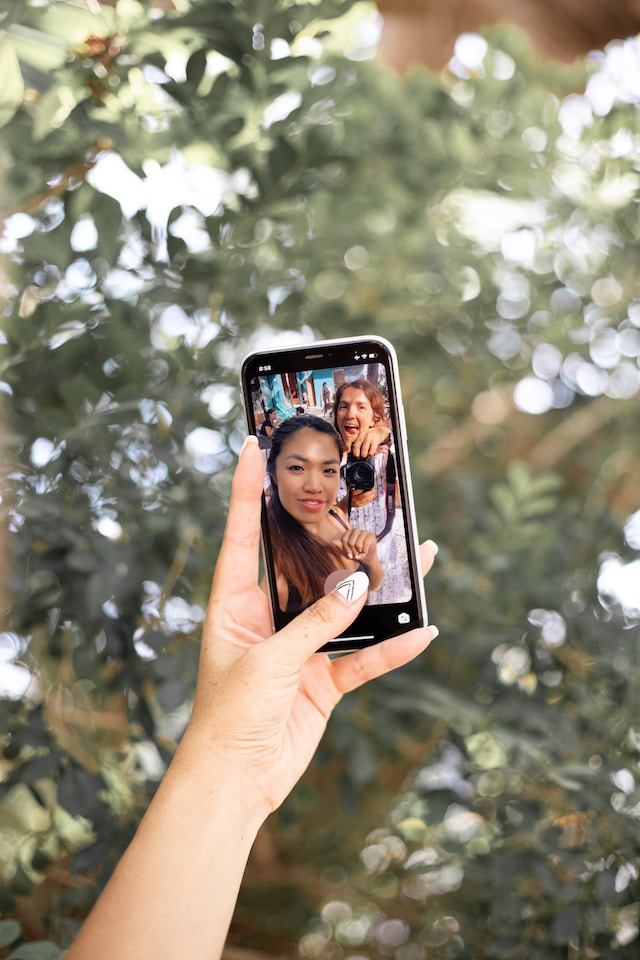 11 Popular Instagram Story Stickers
There are many kinds of Instagram Story stickers you can experiment with when you want to liven up your posts. Here are 11 popular Insta stickers you might enjoy using on your content and when to use them:
1. Cute GIFs
The most popular type of stickers on the platform are probably animated GIFs. But these GIFs aren't like the ones you'll see on other social media platforms. They're not meme-like or bulky because of their rectangular shape.
Remember, Instagram is a visual platform. So, the GIF stickers on the app are freeform and aesthetically stunning. Many of them are vector icons by graphic designers.
Adding cute GIFs to your Instagram Stories is a great way to add some charm and liveliness to your post. Always select stickers that align with the mood you're trying to evoke in your Stories.
When you open the sticker tray in the Story Editor, you can choose from the trending GIFs on top. If you're looking for stickers with a specific look and vibe, feel free to use the search bar to find them.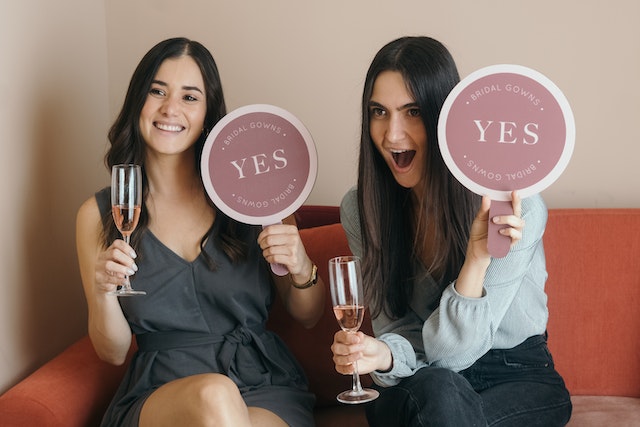 2. Poll Stickers
Polls are among the most popular interactive stickers on the app. These Instagram stickers allow you to write a question and provide two or more possible answers to them. Your followers will then choose their answer from the options you provided. You'll be able to see everyone's vote and a breakdown of which answer is the most popular.
These stickers are great for brands that want to get some insight into what their audience wants to see from them.
Let's say you own a food blog and don't know what recipe to feature on your page next. You can set up a poll on Stories to ask your followers if they'd rather see snacks, desserts, or healthy meals. You can then craft your content strategy to have more of the type of food your followers want to see.
You can also use polls for simple "yes or no" questions, like "Are you excited for our next product drop?" This helps gauge whether you need to create more hype around your new collection.
3. Quiz Stickers
Next up, we have quiz stickers. These interactive stickers are cool if you want to run a quick educational campaign on your Stories. You simply set up a multiple-choice trivia question (with only one correct answer) and wait for your followers' answers. Anyone who answers your quiz will immediately see if they got it right or wrong.
Quiz Instagram stickers are a great way to tap into your followers' competitive spirits while engaging them. This captures their attention and gets them to listen to what you have to say.
Let's say you're a travel influencer. You want to create Instagram Stories to tell your followers about the unique culture of a country you recently visited. You can set up a question to make them guess which country you're talking about. Then, in your next post, reveal the answer and go in-depth with the story and trivia you want to share.
4. The "Add Yours" Sticker
The "Add yours" sticker is one of the newer, trendier interactive stickers on this list. This sticker allows you to write a prompt that encourages other people to post their own version of it.
Some popular prompts may include "today's OOTD" or "a picture of your pet." People can then post their own photo or video answering the prompt while keeping the same sticker in their Story. It's like a thread to see what people will post under one topic.
5. Question and Answer Stickers
Q&A Instagram stickers are perfect for creators who want to pose a question and see their followers' answers. Unlike polls and quizzes, Q&A stickers let the viewer type their answer, not just pick one from some options.
Post an Instagram Story with a Q&A sticker and wait for the responses to come in. To view everyone's answers, open your Story and swipe up. You'll see every response to your sticker on the screen that pops up.
Many influencers use this sticker to create actual Q&A sessions with their fans. They'll post the sticker urging their followers to send in some questions for them to answer. Their next few Instagram Stories will be of them responding to some of the entries.
This sticker is useful not just for creators but for personal accounts as well. For example, if you want book or music recommendations from friends, you can post a Q&A sticker about it. Then, just sit back and wait for your followers to share their favorite book titles with you.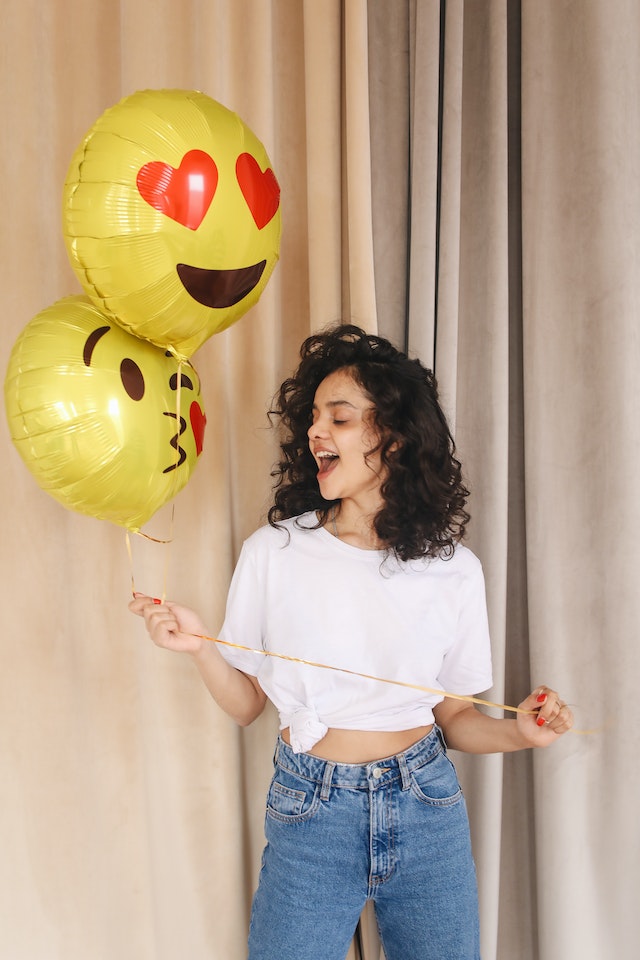 6. Emoji Slider Stickers
Emoji sliders are Instagram stickers that allow people to express how they feel about your content using an emoji scale. It's a terrific way to get your audience's thoughts and sentiments on your content without asking them to type it out.
Let's say you're a fitness influencer that loves to post workouts for your followers. Instead of asking them to comment to see how they liked the program, use an emoji slider instead.
Share the video on your Story and add an emoji slider with a flexing arm emoji. Then, type out the question, "How strong do you feel after completing this workout?" Your followers will then slide the emoji to tell you how much they enjoyed the workout. It's a unique and creative way to gauge how well they like your content and exercise programs.
7. Countdown Stickers
If you have an important event coming up and want to create hype for it, consider using countdown Instagram stickers. These stickers are exactly what they sound like. They display the time left before a big event.
You can use these for holidays, like Christmas and New Year's Eve. But you can also use it to get people to mark their calendars for product launches or brand sales.
For example, let's say you're a fashion influencer and you're about to reveal your latest partnership with a big clothing label. You can tease your followers with a countdown sticker to tell them that you'll be revealing the campaign. It's a fantastic way to build anticipation!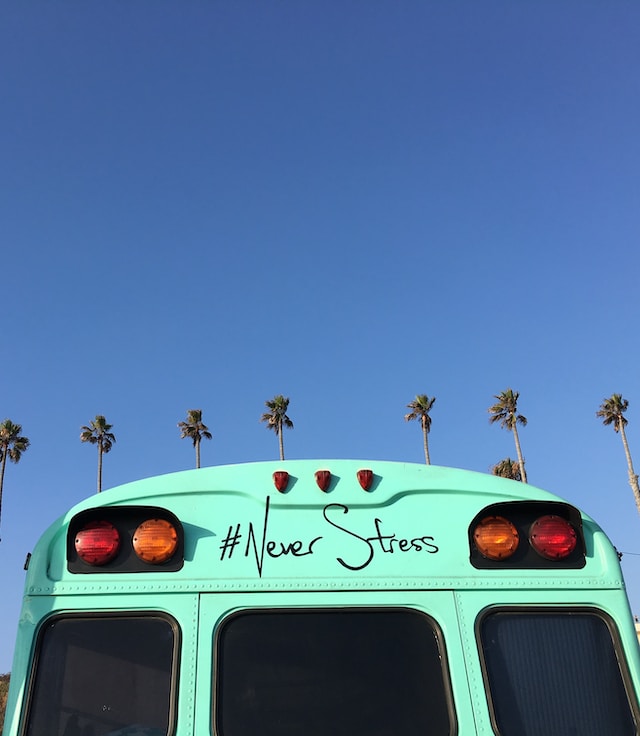 8. Hashtag Stickers
Hashtags are incredibly important for Instagram feed posts if you want others to discover your page. But did you know that you can also use them as hashtag stickers and benefit from that same discoverability?
By using hashtag stickers on your Instagram Stories, your posts will appear on that hashtag's page. That means even people who don't follow you might see your content if they explore the hashtag you used. And because you're reaching a wider audience with your hashtag stickers, it could result in new followers on your profile.
9. Location Stickers
Just like hashtag stickers, location stickers are a great way to ensure that more people discover your page. It's similar to adding your location to your feed posts, but this time, it's through Instagram stickers on your Stories.
If you're posting travel content on your Stories, don't forget to add a location sticker. That way, people lurking on that location's page can find your profile and hopefully give you a follow. It's a must not just for travel influencers but for anyone who wants more views on their traveling Stories.
10. Music Stickers
Add more life to your Instagram Stories by adding a music sticker to them. Instagram has a library of songs you can add to your Story, which plays in the background of your post. These music Instagram stickers are excellent for creating ambiance and evoking emotion as your followers view your Stories.
This sticker comes in many forms. You can simply display the title of the song and the artist that released it. You can also display the same details but with a huge photo of the album cover. You could also display the lyrics of the song as it goes for your followers to sing along!
11. Mentions or Instagram Handle Stickers
Lastly, we have mention stickers—also known as Instagram handle stickers. These stickers are useful if you want to tag a friend who is in your Instagram Story with you. Just type in their Instagram handle (aka their username) and place the sticker anywhere you want on the post. It's similar to tagging someone in a photo but for Stories instead.
When people watch your Story, they can click on the sticker. This will lead them to that person's profile. It's a great way to promote the pages of other creators you consider friends.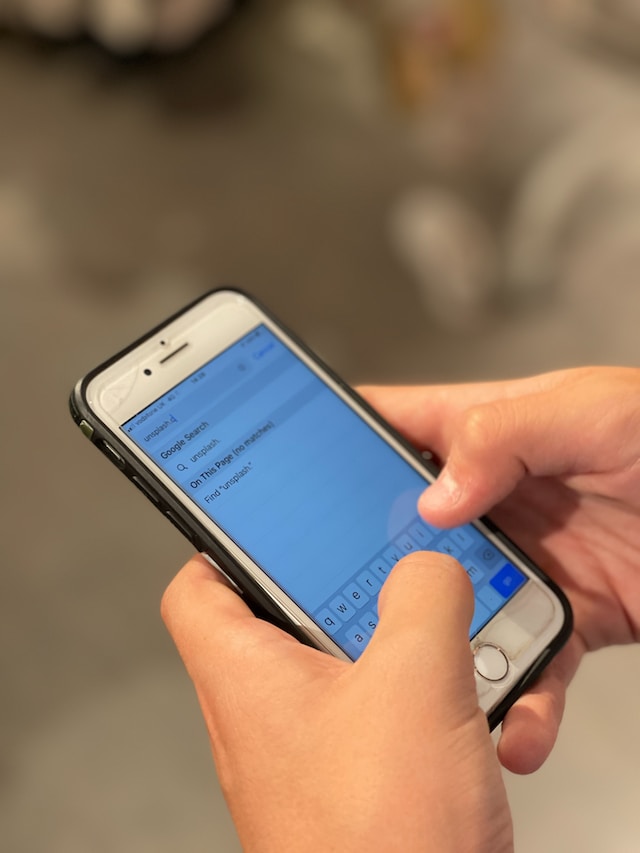 What To Search To Find Aesthetic IG Stickers and GIFs
When looking for stickers and GIFs to add to your Story, things can quickly get overwhelming. There are probably hundreds of thousands of random stickers to explore there.
What sucks is that not all of them will align with your Instagram aesthetic. You might find yourself scrolling for a good ten minutes before finding the perfect aesthetic IG stickers.
Here's a tip to make finding cute stickers way easier: use the GIF search feature. Use search terms that align with your aesthetic to find the prettiest Instagram stickers available. Here are some keywords you might want to check out when hunting down stickers:
· Boho: Cozy and bohemian-inspired stickers with elements of nature and cultural patterns.
· Calligraphy: Stickers with words written in beautiful fonts and typefaces.
· Floral: Colorful flower stickers to add more life to your Instagram Stories.
· Aesthetic: Stickers with modern, trend, and artistic elements.
· Minimalist: Clean lines and designs with neutral or monochromatic colors.
· Pastel: Stickers and icons in light, pastel colors for a gentle and soothing vibe.
· Vintage: Old-school and retro stickers that can make your Stories feel nostalgic.
You Can Also Search Designers To Find Their Cute Stickers on Instagram
If you have some favorite graphic designers and artists, you can search for their names as well. If they've made any cute stickers on Instagram, they will pop up after you type in their name. Here are some artists whose stickers you might enjoy using on your posts:
· The Uncommon Place: Simple but cheerful animated stickers in bright colors.
· Greendotori: White stickers that range from short phrases to cute vector images like hearts and cups of coffee.
· LidiaOnTheRoad: Beautifully written motivational phrases to lighten the mood of your Stories and inspire your followers.
· EmmaDarvick: Trendy line art stickers with an edgy, modern, Gen Z vibe. She has many cool stickers of people.
When searching for these designers in the sticker tray, make sure that you type in the right spelling. If you have even the smallest typo, their beautiful Instagram stickers may not show up.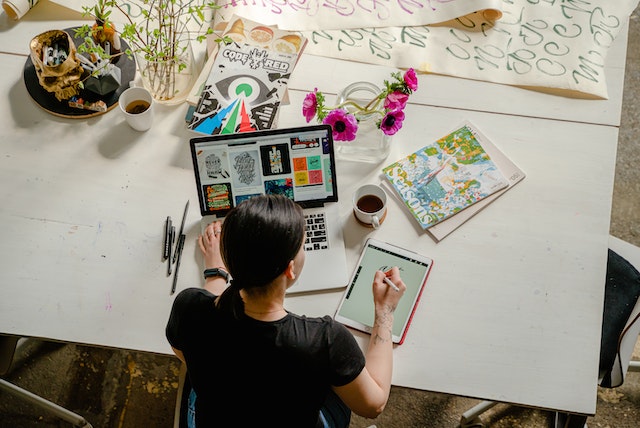 How To Make Custom Instagram Stickers in 3 Steps
If you have a knack for graphic design, you can make custom Instagram stickers to use on your Stories, too. This is a great way to showcase your art and share it with your followers to use on their own posts. Here's how to make your own in three steps:
Step 1: Design Your Instagram Stickers
First, design your animated custom stickers. You can use any app or platform you're comfortable with, whether it's Canva or Adobe Illustrator. Be as creative as you can with your drawings and color palettes. Make as many stickers as you wish.
When designing your custom stickers, make sure they will be relevant to a wider audience, not just you. That way, you can share it with your friends and family for them to use, too. Soon, tons of people might use it on their own Stories. It's an awesome way to get your name out there as a digital artist.
Step 2: Upload Them on GIPHY
When you're happy with the overall look and animation of your Instagram stickers, you'll want to upload them to GIPHY. Instagram partners with this GIF hosting website for their library of animated stickers. So, if you want your stickers to show up on the platform, you need GIPHY to approve them first.
Create a brand account on GIPHY and upload your custom stickers. Upload at least five stickers and wait for the platform to approve them.
Step 3: Search for Your Stickers and Use Them
When your stickers are all approved, you can then search for your brand name on Instagram's sticker search bar. Your beautiful custom stickers should appear there. Select the stickers you want to use on your Instagram Stories and play around with them as much as you want!
Remember to announce to your followers that you have Instagram stickers up for them to use. Teach them how to search for your name in the sticker tray so they can find your custom stickers.
Experiment With Stickers To Make Your IG Stories More Engaging
Instagram stickers are terrific for adding more charm and personality to your Instagram Stories. You can use cute, aesthetic GIFs or go for interactive stickers, like emoji sliders, polls, and quizzes. The stickers will add flair to your social media posts while allowing you to engage more with your friends in a creative way.
Want more people to see the stunning Stories you've made with cute stickers? Push your content to the right audience with the help of Path Social!
Path Social has an advanced, proprietary targeting tool that finds the niche audience that enjoys your content best. Then, it serves your posts to ensure this audience sees and interacts with them.
The best part is that you can gain more followers from this tool, too. That means more people to see and interact with your Stories dotted with the cutest Instagram stickers! Start increasing engagement and growing your community on Instagram today.