Aesthetic Instagram Curation: Everything You Need To Know
When someone opens your Instagram page, you only have a few seconds to make a good impression. The key to immediately catching their attention is by showing off your branding with an aesthetic Instagram.
"Aesthetic" can feel like a random word people carelessly toss around. It sometimes feels like lost meaning in a world where everyone cares about fleeting aesthetic trends. But your IG aesthetic will bring new audiences in on Instagram as long as you curate it beautifully.
Today, we'll discuss creating an aesthetic feed and what elements you need to consider when building it.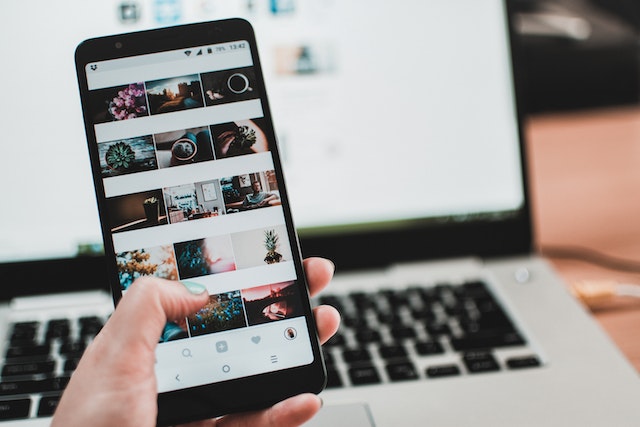 The Importance of Having an Aesthetic Instagram
Everyone and their mother are on Instagram today. That means the platform is incredibly cluttered. If you want to stand out and be remembered, having a rock-solid IG aesthetic is a must. With a visual look and feel that you can own, you'll be able to attract new followers and get them excited about every post.
A gorgeously curated feed can also boost engagement. Finding the right color palette, tone of voice, and aesthetic themes are an excellent organic way to get more likes on your posts.
It also solidifies your branding, which is important if you want to differentiate yourself from other Instagram accounts. This is especially important for photographers and creative professionals who want to showcase their work in an organized and beautiful way on Instagram.
How To Create an Instagram Aesthetic
Deciding on the Instagram aesthetic you want your feed to have isn't a simple task. You must consider many things before curating your unique visual look on Instagram. Here are three ways to decide on the themes you want to incorporate into your posts.
Aesthetic Instagram Based on Brand Identity
The first thing you should look at is your brand identity. What do you stand for as an Instagram personality? What audiences do you want to reach, and will they like your content? Your Instagram aesthetic will have much to do with the answers to these questions.
Are you trying to build a reputation as an outdoorsy, adventurous girl? In that case, you should curate a nature-loving aesthetic and incorporate a lot of lush greenery and calming colors in your feed. Are you trying to position yourself more as a fun-loving friend? Don't be afraid to go bold and loud with your color palette and feed aesthetics!
Aesthetic Instagram Based on Your Niche
Ensure your aesthetic Instagram posts align with the niche you're competing in. The overall vibe of your aesthetic will always be in sync with your content themes.
For example, if you're trying to build a community of travel lovers, make sure you come out with beautiful, wanderlust-inducing travel content. If you love fashion, post stunning photos of your OOTDs that will catch people's eye. These glamorous lifestyle niches do great with explosive color palettes for many flairs.
But your aesthetic might be more subdued if your content operates in niches like bookstagram or coffee shop recommendations. Go for a cozy and quiet aesthetic that inspires relaxation and self-care.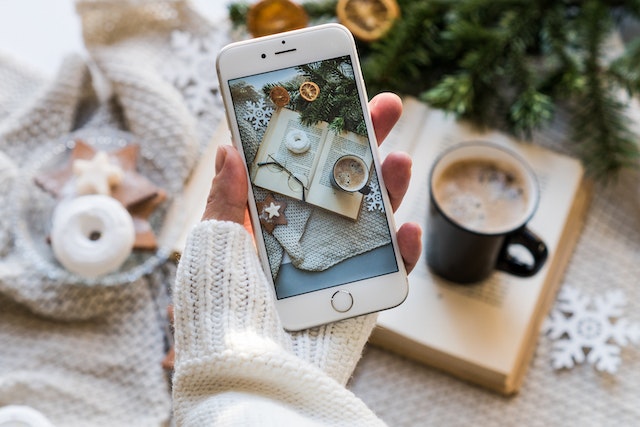 Aesthetic Instagram Based on Personal Style
Lastly, to decide on the Instagram aesthetic ideas for your feed, look inward to your personal style. Sure, the goal of building an aesthetic Instagram is to attract followers. But your feed needs to reflect your true self too. Otherwise, curating your feed won't be fun, and you'll have difficulty maintaining it.
People catch on to authentic content quickly. So, curating your aesthetic according to your style will help you attract solid followers faster.
Think about your favorite colors or things you think are beautiful. Do you gravitate towards bohemian fashion or retro-looking cafes? These things improve your overall aesthetic because they make your visual look authentic.
Elements To Play With for an Aesthetic Instagram Feed
An aesthetic Instagram feed isn't all about the pictures. A properly curated aesthetic takes into consideration many different design elements. Here are just a few of those elements you can experiment with as you build your feed:
An Aesthetic Color Palette
The colors you choose to paint your Instagram feed plays a huge role in your brand identity and overall aesthetic.
Going all-in on a specific color palette can boost brand recognition by 80%. That means having two or three signature colors in your posts helps make you more memorable to audiences. Say you try to own the many shades of pink in your content. Every time a follower sees a new post with a pink background color or outfit on their feed, they'll automatically know it's you.
Colors are also a great way to elicit an emotional response from your audience. To help your followers unwind and relax, go with soothing hues like greens and blues.
If you want to re-energize them, use neon colors, like electric blue and lime green. You could even be extra creative and come up with a rainbow feed!
And don't worry about being restricted to certain colors in your aesthetic Instagram feed. You can always change your color palette later on as your brand grows and evolves!
Using Aesthetic Instagram Filters
Another way to make your feed look cohesive is by using the same filters on all your photos. That way, you don't need to feel pressured about only taking photos aligned with your color palette. Just put a filter over any photo you've taken, and it will look tied together with the rest of your feed.
Filters have the power to transform the appearance of a photo completely. They can make photos look warm and cozy or cool and sophisticated with a few tweaks. If you're not confident with your editing skills, filters are an awesome tool for building your aesthetic Instagram.
You can use Instagram's default filters or make preset ones on apps like Lightroom or VSCO.
Having a Unique Photography Style
Aside from colors, your photos' unique composition can also help shape your aesthetic.
Some people prefer high-quality photos with a single subject, while others prefer photos with many elements. Younger influencers are starting to prefer a more laidback and authentic "blurry" style, which makes them look more relatable online. All these different styles also help define your unique Instagram aesthetic.
Aside from making your feed look beautiful, using a unique photography style also helps set expectations among your followers. Those who love your style of taking photos will know to look forward to every post you make. They might even turn on their notifications for your posts!
Using Fonts Aligned With Your Aesthetic Instagram Look
Your captions also say a lot about your aesthetic. Your tone of voice can help set the mood alongside your photos. But you can also express yourself in another fun way in your captions—with customized fonts.
There are many ways to use font styles when building your aesthetic Instagram. One must carefully consider the font you choose for your Instagram stories. The app fonts range from quirky, cursive handwriting to sleek, italicized texts. Whatever you choose to reflect your aesthetic is up to you.
You can also use customized fonts through a third-party website like LingoJam to create stylish texts for your captions. Simply generate a caption with one of their captivating fonts and paste it to your Instagram app before posting.
Just make sure the fonts are still legible and easy to read. You don't want to lose followers because of captions that hurt their eyes!
Instagram Aesthetic Ideas To Inspire You
Need some inspiration before you curate your visual aesthetic? Here are three Instagram aesthetic ideas to get your creative juices flowing and motivate you to curate your own!
1. Eye-catching Aesthetic Instagram Feed With Vivid Colors
If you want to inspire a lighthearted, fun and excitable mood in your followers, gun for a colorful aesthetic. Wear floral dresses in bright pastels, or look for vibrant-colored walls to use as a background color for your OOTD. Take photos of majestic teal beaches and neon signs in restaurants.
This aesthetic is perfect for anyone with a happy, bubbly personality that is contagious. It builds your brand as a fun-loving influencer who enjoys life's bright, eye-catching things.
Use filters that bring out your photos' saturation to enhance your posts. In the captions, use emojis in different colors to keep the happy vibe going.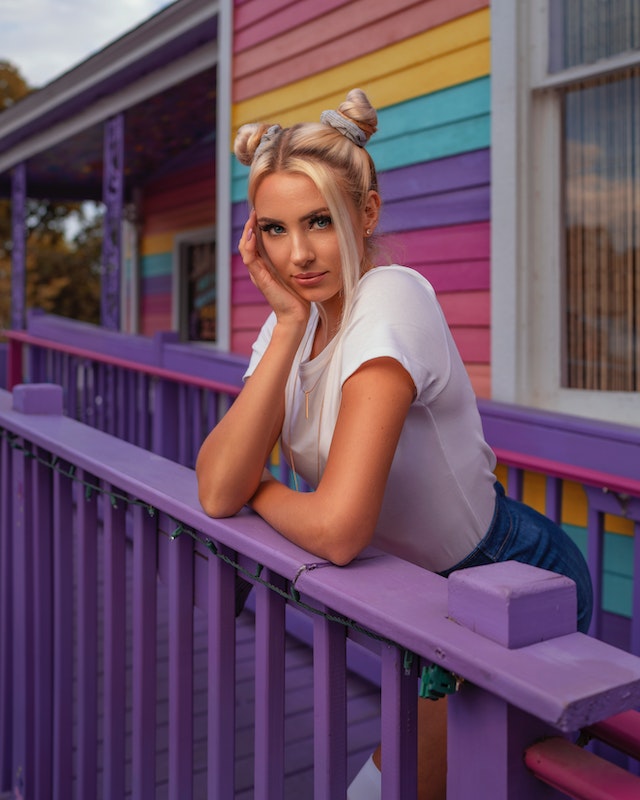 2. Minimalist and Neutral-toned Aesthetic Themes
Use more minimalist aesthetic themes if you want a more muted and mature vibe. This is perfect for those with chill, subdued personalities that don't usually express themselves with loud colors.
For outfits and props, focus on monochromatic and nude tones. Black, white and beige will be key hues in your aesthetic Instagram color palette.
Post photos of your daily coffee on a sleek table and corners of your room with lots of negative space. Complex, loud backgrounds are not your friend. Ensure your photos look clear to maintain that clean, composed aesthetic.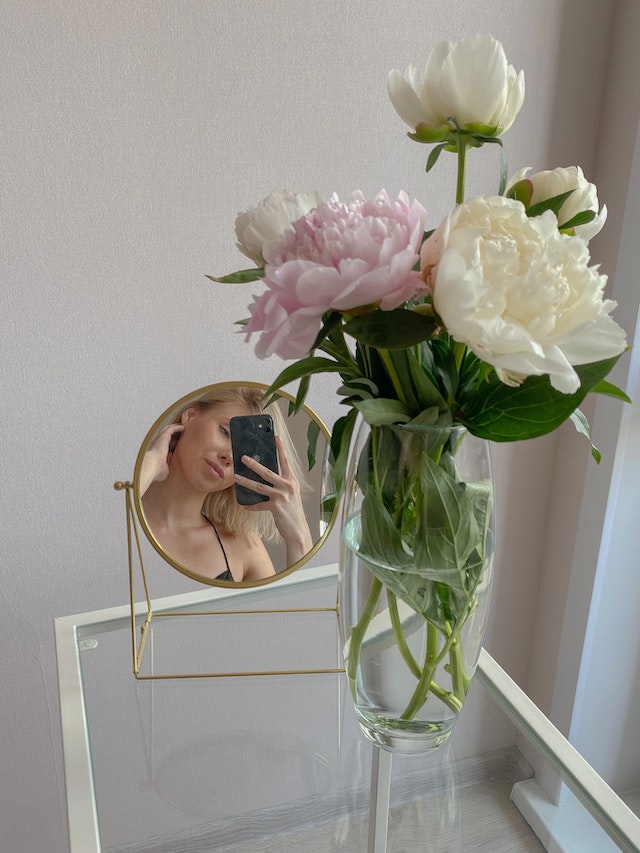 3. Raw, Authentic, and Unfiltered Aesthetic Instagram Feed
If you're not a fan of curation, you can keep it real and unfiltered while still having a cute aesthetic Instagram feed. The "I don't care" look is still curation!
Embrace authenticity by posting unfiltered photos from your day. When you take photos of yourself, don't be overly posed. Ask a friend to take natural and candid shots and post them even if they're slightly blurry. You can even take ultra-zoomed-in shots; who cares if they're not high-quality?
This aesthetic calls for natural lighting. If you're in the mood for selfies, take some during the golden hour when the sun hits your face beautifully yet naturally.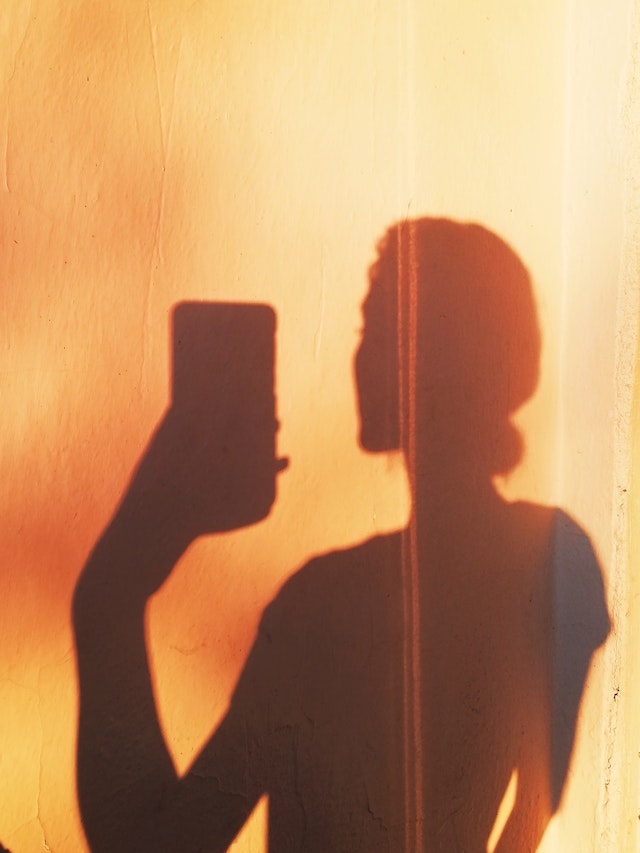 Your Aesthetic Instagram Should Be Cohesive in Every Way
Your Instagram aesthetic isn't confined to your feed posts only. Many other parts of your Instagram profile should match your aesthetic style. Here are three of them that you shouldn't forget to curate:
Aesthetic Instagram Profile Photo
One way to drive your aesthetic home is to ensure your profile photo reflects your branding. If you have a colorful aesthetic, add a pop of color to your profile photo. If your style is on the minimalist side of the spectrum, have lots of negative space in your picture. That way, people know what to expect from your content, even just by looking at your profile photo.
Aesthetic Instagram Stories
If you're not one to post on the feed daily, ensure you have Instagram stories to keep your followers entertained. But these daily stories can't just be random videos and photos. They also have to be aligned with your Instagram aesthetic.
Always use high-quality images that show your signature photography style. To make it more fun and engaging, add stickers and music that will set the mood. If your aesthetic focuses on calming comfort, add relaxing music. If your feed is colorful and happy, look for a trendy TikTok song to lift your viewers' spirits. Everything you put on your stories has to match your aesthetic Instagram branding.
Feel free to play around with your stories' layout by adding multiple photos in one post in a collage-style story. Just make sure the composition of your photos has the same vibe and aesthetic as the rest of your profile.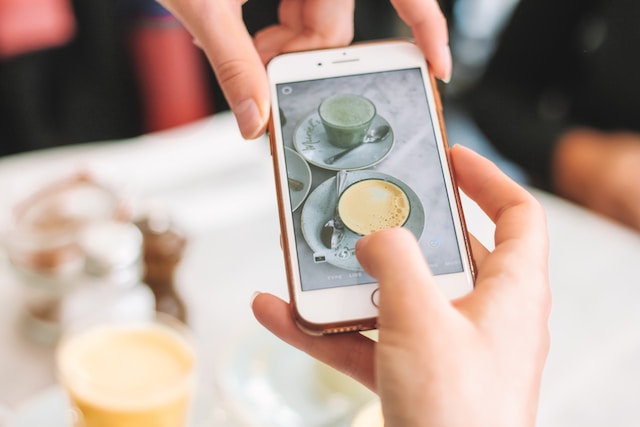 Aesthetic Instagram Story Highlights
To ensure your profile looks cute at first glance, set up your story highlights covers to be uniform. You can use cover photos in the same color family or hand-drawn icons for a cohesive look. Consistency is key when it comes to your story highlight icons.
Always Plan Your Aesthetic Instagram Posts Ahead
When you finally find an Instagram aesthetic you want to stick by, always plan ahead. Create content calendars weeks in advance so you can curate your photos' arrangement.
If you don't have time to set up an entire plan for your content, simply save your favorite photos in your drafts. The drafts folder still gives you a sneak peek of your feed's appearance after you post your photos.
Stay True to Your Brand When Curating Your Aesthetic
The most important thing to remember when curating your Instagram aesthetic is never to lose sight of your style. Experimenting with colors and fonts is excellent for seeing what your followers engage most. But at its very core, your aesthetic should represent you.
Ready to show off your mesmerizing aesthetic to new audiences? Grow your community of Instagram followers with Path Social and engage them organically today. It's an awesome tool for influencers who can't wait to showcase their beautifully curated feeds!