How to Block on Instagram: Safeguarding Your Social Space
Instagram is a popular platform for sharing content, connecting with friends, and fostering relationships. However, this platform also exposes many genuine influencers and content creators to unwanted interactions. To ensure that you have a safe and enjoyable experience, Instagram provides numerous ways on how to block on Instagram.
Learning how to block on Instagram is essential, especially when encountering harassment or toxic comments from certain users. You can also use this block feature to limit specific users' access to your Instagram account. While you can block someone on Instagram, you may also be on the receiving end for different reasons.
In any case, this guide discusses how to block people on Instagram. In addition, you will learn how to identify what happens when you block a user and if someone blocks you.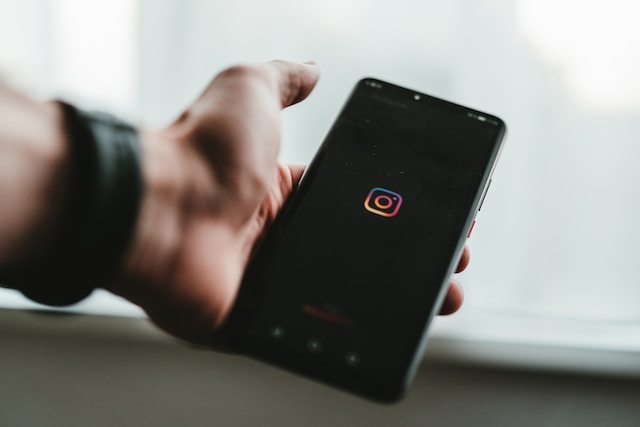 Understanding the Need To Know How to Block on Instagram
As humans, we feed on physical or social positivity and strive to maintain it. Imagine this scenario where you have a sizeable follower base on Instagram and want to engage them via creative content. It can be a photo, Instagram Reels, or a post on your story.
When you creatively create this content, you expect positive and upbuilding comments from your followers. However, a few users may bring a negative vibe to your posts. As such, they become persistent in their negative comments, disrupting the tranquility in your comment section.
At this point, you either delete their comments or ultimately wield Instagram's block feature on such users. Doing this helps you remove these negative users from your follower base. You also sanitize your Instagram feed, ensuring that only like-minded users interact with your posts.
Another situation where knowing how to block on Instagram becomes handy is when you're dealing with a stalker or harasser. Privacy is a serious matter in the social media space. Therefore, if someone's presence on Instagram begins to feel threatening, blocking them is an effective solution. This establishes boundaries while protecting your digital well-being.
Regardless of the reason for blocking someone on Instagram, doing so is simple and discreet. Instagram provides no notification to the blocked user, thus allowing you to control your interactions without unnecessary confrontation. Let's consider how to block a user on Instagram in the next section.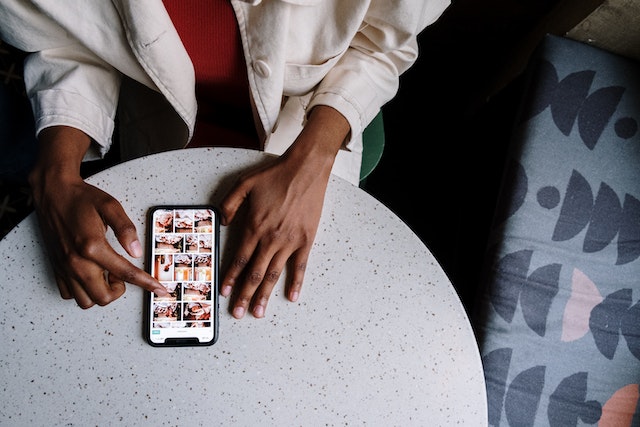 How to Block on Instagram in 6 Easy Steps
Recognizing the need for how to block on Instagram allows you to use this feature effectively and discreetly. It prevents an unwanted user from interacting with your content. Interestingly, knowing how to block on Instagram is a straightforward process. Here is a step-by-step guide on how to block someone on Instagram.
Launch the Instagram app on your mobile phone. You can download it from Google Play Store (for Android devices) if you don't have it on your device. Alternatively, you can download the Instagram app from the App Store for iOS devices.
Enter your login details on the Instagram app. Provide your username and password to access your profile.
After logging in to your Instagram account, navigate to the profile of the person you want to block. You can either search for their username in the "Explore section." You can alternatively find their profile through your followers' list.
After finding the user you want to block, tap their username to access their profile page.
On the profile page, tap the three dots to open the options menu.
Select "Block" in the options menu. Instagram will provide additional prompts you can take with this user. Now, press the "Block" button at the bottom of the screen. Afterward, Instagram will take steps to block the user.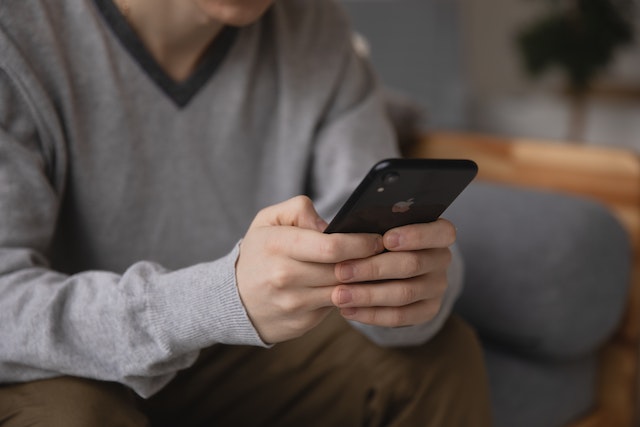 What Happens When You Block Someone on Instagram
Knowing how to block on Instagram is a powerful skill to minimize your engagement with a person. When you follow the steps indicated in the previous section closely, blocking someone on Instagram carries significant consequences. So, will you like to know what happens when you block someone on Instagram? Here are a few things that happen when you do so.
Restriction of Profile Access: When you block a user, they lose access to your profile, posts, stories, and past interactions with your account. They will no longer be able to find your profile via search.
Hidden Activity: By blocking someone, Instagram hides your interactions, such as direct messages, with them. Also, you cannot see their activity on your profile.
Prevention of Future Communication: All communications stop once you know how to block on Instagram. The user can't message you or comment on your Instagram posts.
Blocking a User Removes Existing Conversations: While you can no longer receive future unwanted messages from a blocked user, Instagram removes all past communications.
Blocking Leaves No Notification: Instagram does not notify users when someone blocks them. They only realize it when they attempt to access your profile or interact with your content.
How To See Blocked Accounts on Instagram
Learning how to block on Instagram can help foster a positive digital community on Instagram. However, it is challenging to remember everyone that you blocked; as such, you want to review them.
Fortunately, you can learn how to see blocked accounts on Instagram profile settings. Here, you can see your blocked user list and choose to unblock anyone or add to the list. Here are simple steps to access the blocked Instagram accounts list.
Launch the Instagram app on your mobile device or visit the Instagram website on your computer. Afterward, log in to your Instagram account.
Once on the homepage, locate and click the profile icon at the bottom right corner of the screen. On the profile page, click the three horizontal lines (the hamburger menu) in the top right corner.
Scroll down the menu and select "Settings" at the bottom of the list.
In the "Settings" menu, find and select "Privacy."
In the "Privacy" section, select "Blocked Accounts" to view the accounts you've blocked before.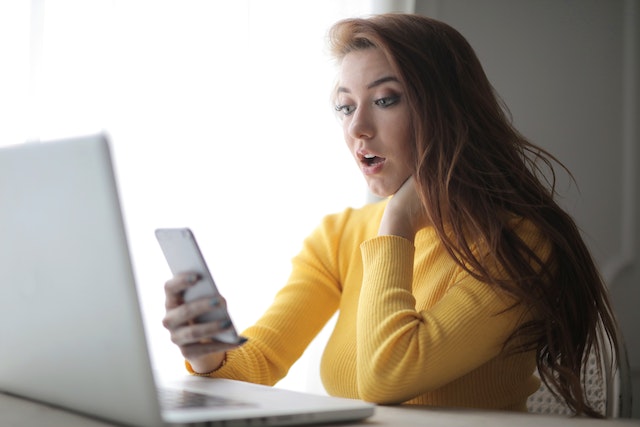 How To Know if Someone Blocked You on Instagram
In the Instagram space, some unruly individuals might seek to spread negativity and bad vibes. Consequently, knowing how to block on Instagram is necessary.
Furthermore, as you enjoy various interactions with users, you may realize that one of them isn't reachable anymore. It is possible that such a user has blocked you, and you want to find out why. Then, it is time to wear your detective hat and find out if someone blocked you. Here are some ways to know if someone blocked you on Instagram.
Search Bar
The first clue to knowing if a user blocked you is the disappearance of their profile in the search bar. When you try to use the search tab to find their usernames, it does not appear in the search results. While this may indicate that a user has blocked you, such a user may have deactivated their Instagram account.
Restricted Profile Access
When someone blocks you on Instagram, you can no longer access their profile, posts, and stories. Any attempt to do so will result in a blank screen or an error message.
Direct Messages
Perhaps you had a spirited conversation with a user in the past. Now that the user has blocked you, past conversations will no longer exist. Also, you won't be able to send new messages to that account.
Mutual Friend Lists
Suppose you and the user that blocked you share a mutual friend. In that case, you can check if the mutual friend can view that user's profile and posts. If they can see the user's posts, they blocked you from accessing their account.
Remember that knowing how to block on Instagram is a two-way street. Thus, recognizing the signs can also help determine if someone has blocked you on Instagram.
Alternative Ways To Having a User Blocked on Instagram
Although knowing how to block on Instagram is a powerful feature, it may seem harsh to employ. Granted, no one likes negative users and their unwanted messages. Yet, you may feel that such accounts do not deserve the total weight of Instagran's block feature. Interestingly, there are other ways to have someone blocked on Instagram. Let's consider some of them below:
Remove Them as a Follower: Instead of blocking a user, you can remove them as a follower. By doing so, they won't be able to see your posts on their feed anymore. Thus, it is an effective way to manage unwanted interactions.
Report the Account: If the user's behavior violates Instagram's community guidelines and you feel uncomfortable interacting with them, consider reporting their account. Instagram takes these reports seriously, as it is a great way to help keep Instagram a supportive platform.
Filter the Comments: To create a more pleasant online experience, you can utilize Instagram's comment filtering feature. This allows you to hide or block toxic comments containing specific keywords automatically. You can ensure a safe and positive atmosphere in your comments section by filtering out negativity.
As we learn how to block on Instagram, we often encounter the "Restrict" feature. This is another alternative way to block a user on the platform. Let's find out the differences in the next section.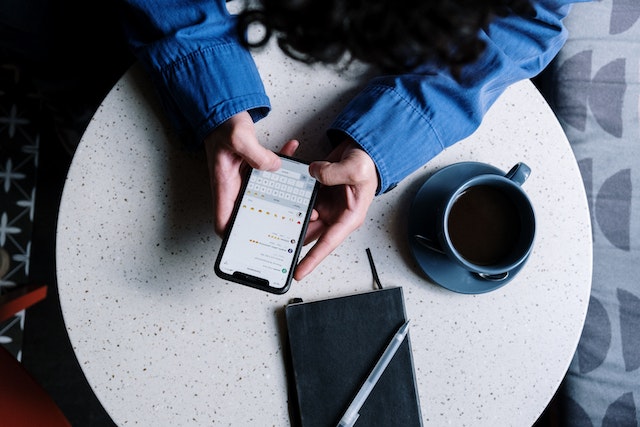 How to Block on Instagram: Is There a Difference Between Restricting and Blocking an Account?
Instagram continues to offer many tools for managing your digital interactions effectively. While we've discussed how to block on Instagram, you must understand the difference between blocking and restricting Instagram accounts. These two features are essential in safeguarding your online space, and knowing the difference can benefit you long-term.
When you block on Instagram, ALL interactions between you and the user ceases to exist. This action is permanent, making both your accounts entirely inaccessible to each other. The blocked user cannot view any content you post on your profile. Knowing how to block on Instagram allows you to cut all ties with a user. Thus, it gives you a clean break from unwanted interactions.
Conversely, when you restrict a user on Instagram, you have a more controlled approach to managing your interactions with them. The restricted person can view your posts, profiles, and stories. However, any comments they make on your posts will only be visible to them and no one else.
Regarding direct messaging, the restricted user's message will be in a separate message request folder. Also, they will not receive a read receipt when you read their message and cannot see whether you are online. Indeed, the Restrict feature is a great tool, allowing you to maintain some interaction without severing all ties completely.
The decision to restrict or block someone largely depends on your relationship and level of interaction with the offending user. However, knowing how to block on Instagram is the surer way to cut off all interactions completely.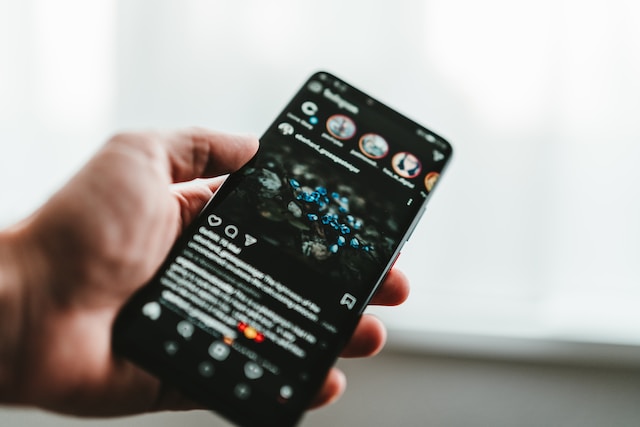 How to Block on Instagram: 7 Practical Steps To Unblock a User
Knowing how to block on Instagram creates a positive atmosphere and sanity in your social space. However, you may find yourself mistakenly blocking a user or have a change of heart regarding a blocked user. Whatever the case, you can take meaningful steps to unblock such a user and try to rekindle the lost connection. Let's consider the following steps to unblock someone on Instagram.
Log into your account and access your Profile page.
On your profile page, click the three horizontal lines at the upper right side of your screen. This takes you to the options menu.
Locate "Settings" in the options menu. Select it to access a list of different options.
Check the "Privacy" option to explore various privacy-related settings.
Look for "Blocked Accounts." You will find a list of all accounts you've blocked intentionally, or mistakenly.
Scroll through your list of blocked accounts and find the user you want to unblock. Upon seeing it, please tap the username to access their profile page.
On the user's profile page, you'll see a blue button that says Unblock. Tap this button to confirm that you want to unblock the user.
That's it! You've successfully unblocked a user on Instagram. It is also noteworthy that the unblocked user will receive no notification, similar to how to block on Instagram. Thus, you can extend your friendship, rediscover and reignite lost connections.
Now You Know How to Block on Instagram, Get Real Followers With Path Social
There you go! This guide has provided practical steps to learn how to block on Instagram. Knowing how to do so ensures you safeguard your online space as you share your creative content with deserving users. Also, by learning how to view blocked accounts, you better understand how to manage your social interactions effectively.
As an aspiring influencer, there is a need to enjoy genuine and lasting interactions with followers. However, it may be challenging to gather a huge following due to Instagram's stiff competitive landscape. Also, many bots and spam accounts seek to undermine your effort to become a top-notch influencer.
Thankfully, Path Social emerges as a platform that connects you with genuine and lasting Instagram followers. Unlike social media bots, Path Social provides real users who will engage with your content positively. 
Your follower count will skyrocket with Path Social's cutting-edge AI targeting technology and expert in-house team. Also, you will record higher engagement rates. After learning how to block on Instagram, don't let your dreams of Instagram success wait any longer. Seize the opportunity and start growing and gaining Instagram followers today.