Instagram Reels: Everything About the Bite-Sized Videos
Years back, Instagram was known as a platform to post beautiful photos only. Users would show off their photography skills, cute selfies and snaps from their travels on their feeds. However, in recent years, video has slowly taken over the platform. One specific video post format seems to have captivated the hearts of everyone on the platform—Instagram Reels.
Millions of people scroll through Reels every single day. Some of them are funny; others are informative and inspirational. Whatever your reason for watching Reels day in and day out, they're super addictive!
Some people also love to post Instagram Reels of their own in the hopes of going viral. Lucky ones might even earn money from their fun, relatable content if it's a hit with their target audience.
Want to learn more about how to watch, create, share, and make a bank using Reels? Read on to discover more about this trendy video format growing in popularity.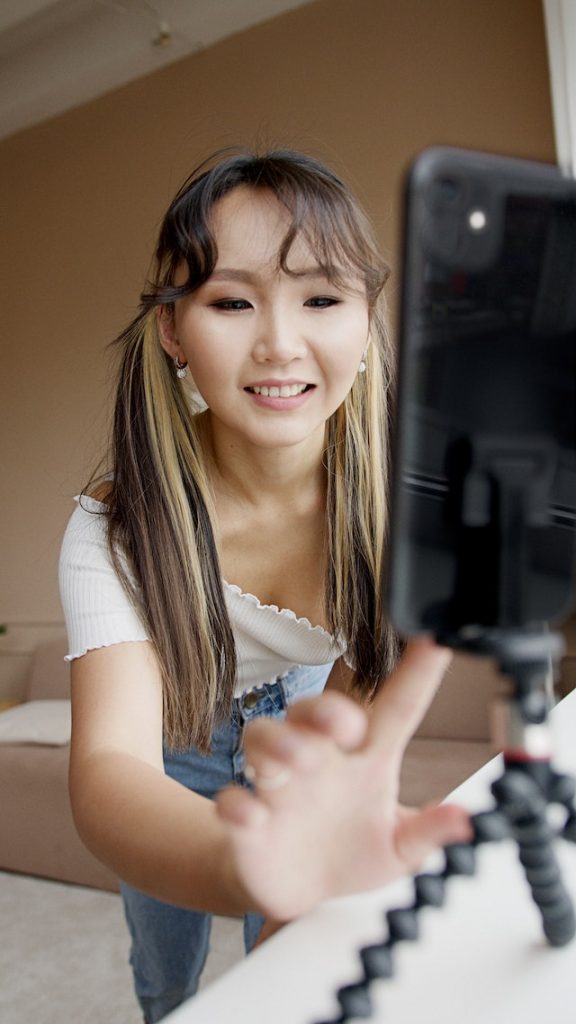 What Are Instagram Reels: The 411 on This Trendy Video Format
There are several types of video content on Instagram. Instagram Stories and video feed posts are some of the more popular ones on the platform. But these two formats are slowly becoming overshadowed by the hottest video format on the app—Reels.
But what are Instagram Reels in the first place? In a nutshell, Reels are short vertical videos of clips, photos and audio stitched together. It's pretty much Instagram's answer to TikTok and Snapchat. Instagram Reels encourages everyone to be content creators and get their creative juices flowing.
These bite-sized videos are super entertaining. Plenty of people can go hours just scrolling through Reels, laughing and sharing them as they go. Surveys show that engagement on the Instagram feed has dropped 44% as more people tune in to the Reels tab instead.
What's the Difference Between Instagram Stories and Reels?
If you're new to Instagram, you might have trouble differentiating between Instagram Stories and Reels. These are arguably the two most popular video formats on the platform, and they're very different.
Instagram Stories are snippets of your day that are up for only 24 hours, and then they expire. They're highly interactive because you can use stickers, polls, and questions on them to engage your followers. Your followers can find them by clicking on the pink circle around your profile picture.
But while Stories are difficult to rewatch because of their 24-hour expiration, Instagram Reels are up forever. That's one of the biggest reasons these two formats have. Reels go on your profile and don't have an expiration, so people can discover it no matter how long it's been up.
Because of this, Reels have the potential to go viral, while Stories do not. People can share your entertaining Reels with their own Stories, giving you even more engagement.
And while only your followers will likely see your Stories, Reels are more public. The Reels tab on the Instagram app will serve content even by people you don't follow. This means discoverability has way more potential on Reels than Stories.
Another big difference between the two is that Reels is a video-only format. You can upload photos on your Stories, but a Reel will always play as a video.
How To Use Instagram Reels for Your Viewing Pleasure
Now that you have a clear idea of what Reels are, let's talk about how to use Instagram Reels as a viewer.
Unlike feed posts and Instagram Stories that you will only stumble upon by chance, Reels have their own page on the app. You can access this page by clicking the director's clapperboard icon at the bottom of your Instagram screen.
This takes you to a full-screen, vertical feed with a Reel recommended especially for you, which plays automatically. You can click the caption to read it while the video plays in the background. To watch the next one, simply scroll down.
Instagram Reels have the same engagement features as other formats on the app. You can like, comment, share and save them.
Warning: watching Reels can feel like you're falling into a rabbit hole of interesting content. People can find themselves endlessly scrolling through videos because of the app's seamless Reels section. Before you know it, half an hour has gone by, and you're still viewing hilarious, relatable content on Reels.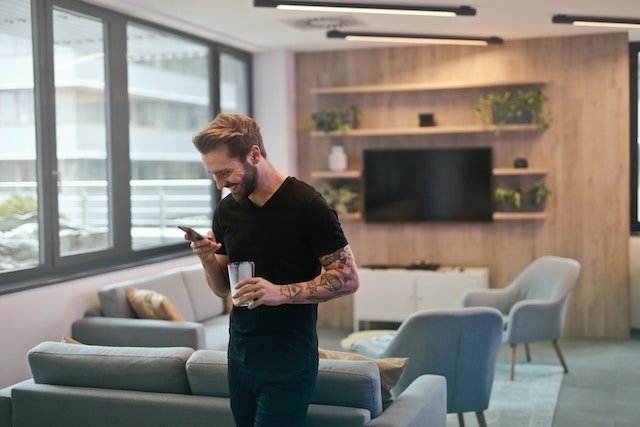 Creating Your Content: How To Make a Reel on Instagram
Want to post Instagram Reels of your own? The good news is it's super easy to create your Reel. Instagram's user-friendly Reels editor makes it a breeze even for first-timers.
Here's how to make a Reel on Instagram, step by step:
1. Open the Instagram app and click on the plus sign at the bottom of your screen.
2. On the bottom of the screen that pops up, choose "Reel."
3. Select the photos and videos you want to use in your Reel. Alternatively, click the camera icon to start shooting clips on the spot. Make sure the videos you film have the correct video size for Reels, which is a 16:9 aspect ratio. Position your phone vertically to get this video size. Add as many photos and videos as you want to your Reel.
4. Use the editor to add an audio clip for your Reel. Crop your clips and photos to make sure they line up the way you want with the audio. You can even play around with the speed of each clip.
5. Consider adding video subtitles to make it easier for your viewers to understand your video. Closed captions are also great if you want a voiceover to read your subtitles.
6. When you're happy with your Reel, add a caption and cover image.
7. Choose whether or not you want the Reel to appear on your profile.
8. Finally, hit Share to publish your Reel.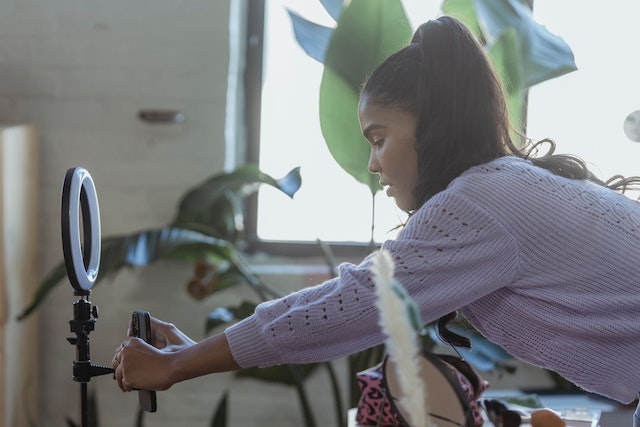 Best Practices for Making Reels
You can be as creative as you want when expressing yourself through Instagram Reels. But if your goal is to get more views and go viral, you must make your Reels compelling to your target audience. Here are some best practices to remember when creating Reels:
· The shorter, the better: Don't drag out your Reel's length. The shorter your Reel is, the more likely people will watch it on a loop. The ideal time for Reels is about 10-15 seconds or less. If you have, say, a 30-second video clip, try to crop it to fit a shorter Reel.
· Use trending audio: Add popular music clips as background music to your Reels. Finding the perfect song is a quick search away in the Reels editor. If you're making Reels to show funny content, be creative and use trending audio clips from shows, movies and memes.
· Add hashtags to your caption: To make it even easier for people to discover your Reels, add relevant hashtags to the caption. Tags like #relatable, #comedy and #relationships are hard-hitters in the world of Reels.
· Make it your own: Instagram Reels are a dime a dozen nowadays. From dance challenges to mouthing silly audios, everyone does pretty much the same thing. If you're jumping on a Reel trend, be sure to put your spin on it and make it your own. This will be way more engaging than just another version of a trend everyone is already tired of.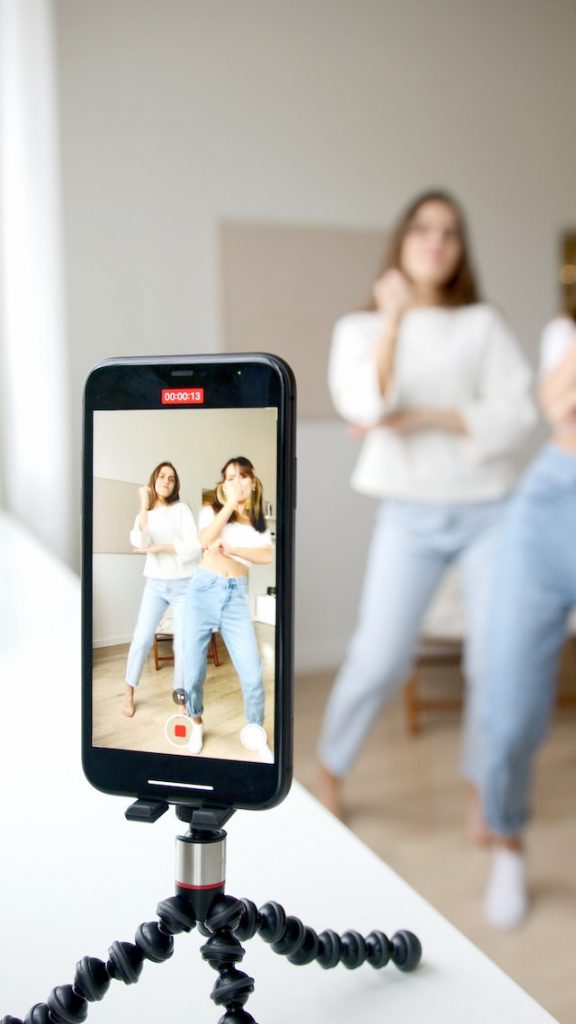 Not an Editing Genius? Try Using an Instagram Reels Template
We get it—not everyone is an editing genius. The good news is that even if you have basically zero editing skills, you can still create captivating Reels on Instagram. How? With an Instagram Reels template, of course.
Instagram has an in-app feature that lets you quickly make a Reel using one of its templates. With the help of the app's templates, you no longer have to manually trim your clips to fit the audio. The template does it for you! All you have to do is choose audio, select at least three clips, and sit back as Instagram works its magic.
Here's how to make a Reel using one of Instagram's templates:
1. Open your Instagram app and go to the Reels page.
2. Tap on the camera icon on the top-right corner of the screen to create a Reel.
3. Click Templates on the bottom of your screen.
4. Browse through the available templates. This page will show you trending templates, as well as ones that fit your saved audio clips.
5. Click on your selected template and choose videos to replace each placeholder clip.
6. Click Next to see a preview of the Reel you just created.
7. When you're happy with the video, add a caption and cover image. Then, hit the Share button to post your Reel.
Short and Sweet: How Long Can Instagram Reels Be?
It can be tempting to create long, funny videos, especially if you get carried away in the Reels editor. But how long can Instagram Reels be?
The answer is simply however long you want it to be, as long as it doesn't go past the 90-second mark. It can be a snappy five-second snap or an educational 30-second video clip. The important thing is that it doesn't drag on and get boring.
While Instagram Reels can be a minute and a half long, don't abuse the limit. The ideal time for Reels is quite short. After all, the whole point of Reels is to show people fun, polished, beautifully edited bite-sized content, not short films.
How To Share a Reel on Instagram for Your Followers To See
One of the best things about Reels is that you can share them with your friends and followers. Let's say you find a Reel that you find incredibly funny or relatable. A touch of a button is all it takes to send it to your best friend.
Sharing Reels can benefit your content as well. You can also share your Reels to your Instagram Stories if you want more people to see them. Your followers can share your Reel with theirs, too, as long as your Reel is public. If you have a private account, people may be unable to share your Reels on their Instagram Stories.
Here's how to share a Reel on Instagram, whether on Stories or via direct message:
1. Go on Instagram and open the Reel you want to share.
2. Click on the paper plane icon below the comments icon.
3. If you want to send it directly to a friend, search for their name and hit "Send." You can also conveniently select one of the suggested profiles to DM the Reel.
4. To share it on your Instagram Stories, click "Add to Story" at the bottom of the screen. You can add text, stickers, GIFs and more to personalize your Story before you post it.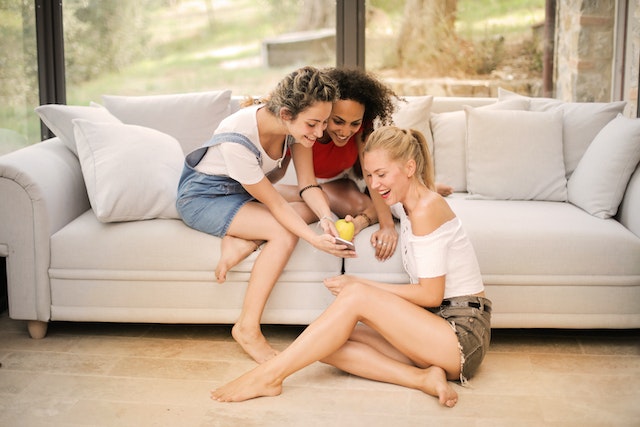 Making Bank: How To Monetize Instagram Reels
If you have a knack for creating awesome video content, you may have wondered how to monetize Instagram Reels. Luckily, there are plenty of ways to make bank from your Reels, whether you're a creator or an Instagram business.
Here are four ways to get money from creating Reels on Instagram:
1. Join the Instagram Reels Bonus Program
Perhaps the most popular way to monetize your Reels is by joining the Instagram Reel Play Bonus program. This invite-only program rewards hardworking creators who consistently put out engaging Reels that rake in tons of views.
Note that you must have an Instagram business or professional account to be qualified for the program. You also need to have a least 1,000 views across your Reels for the past month to stay qualified.
The Instagram Reels Bonus program pays you money based on a few things. These include how many views you get on your Reels and how many Reels you publish. You can also earn a bonus by following specific Instagram prompts, such as publishing a holiday-themed Reel. Note that branded content is not eligible for bonus payments.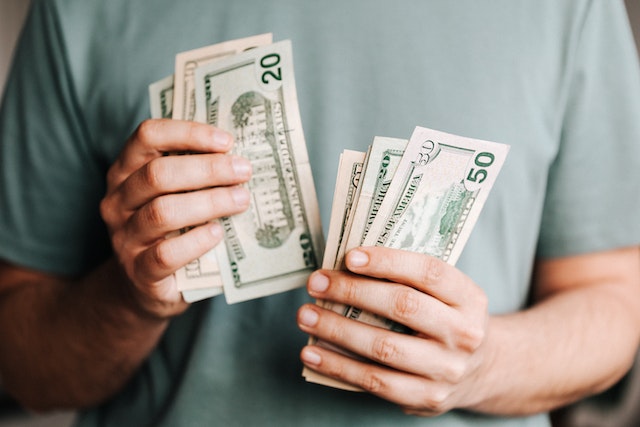 2. Create Branded Content
Working with a brand to put out sponsored content is one of the best ways to get paid for your Reels. Not only do you get the opportunity to grow as an influencer, but you can make content for brands you truly love. You also get incentives from the brand you work with, depending on the contract you draw up with them.
Always put the brand front and center when creating content for them. And when publishing branded Reels, make sure to add the paid partnership label before posting them. Disclosing partnerships is a must if you want to build trust with your followers.
3. Tag Your Business' Products in Your Instagram Reels
If you're an Instagram business page, you can boost sales and conversions by tagging your products in your Reels. That way, if a consumer sees your Reel and is interested in the products featured, they'll find the product pages instantly.
Instagram Reels is an amazing tool to use to get your products out there. A lot more people scroll through Reels than feed posts. So, if you want to increase your content's reach, you should be present in Reels.
4. Put Up Instagram Reels Ads to Boost Sales
Another way to boost your business is to put up Instagram Reels ads. Instagram is known to have a plethora of ad formats, from feed posts to ads on Instagram Stories. If you want to get people's attention while they're watching Reels, put placements in this format.
Make sure that the content you create for these ads is native to the format. You can't just use the same videos on your feed on Reels.
Use the best practices for Reels, even for ads. That is, use trendy audio clips to make the video attention-grabbing and relatable. That way, they won't feel like ads but authentic content, making them more engaging. Viewers can like, comment, and share your Instagram Reels ads as with other Reels.
Pro Tip: Use Instagram Reels to Grow Your Following!
And that's everything you need to know about Instagram Reels. Whether your goal is to create viral Reels or turn a profit, this engaging format is amazing for hosting your videos.
But we have one last pro tip for you. Aside from boosting business and getting your name out there, Instagram Reels can also help bolster your following. Creating interesting content for your target audience potentially means getting more traffic from users, which can boost your follower count.With Path Social, you can organically push your best Reels to people on the platform who will most likely love them. Our proprietary targeting algorithm helps connect you to potential followers to get more eyes on your video content. So, what are you waiting for? Start growing your Instagram community with Path Social today.