How to Clear Instagram Cache: Give Your Favorite Social Media App a Fresh Start
Picture this. You're scrolling through Instagram, checking out friend's travel pictures or catching up on new pop culture memes. But things seem a little, well, sluggish. Have you noticed your favorite social media apps running a little slower than normal lately? We've all been there. And, truthfully, it can be annoying. You probably usually chalk it up to slow internet speeds or spotty cell service. But what if the culprit is something else entirely? That's right. The issue just might be your Instagram cache. To put it simply, the app is storing data every time you use the app – everything from pictures to videos. So, wondering how to clear Instagram cache and improve the apps overall speed? Allow up to break it down for you, step by step. And don't be concerned about the type of device you use to access the social media app. We will cover them all.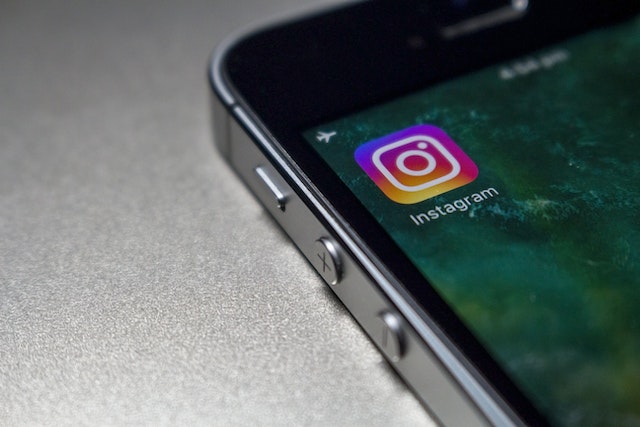 What Is an Instagram Cache?
So, just what is an Instagram cache? It's important to learn the meaning behind the term before we get into learning how to clear Instagram cache. Allow us to explain. First off the bat, let's identify the proper pronunciation of the word. Turns out, cache is actually pronounced like cash. The more you know! Let's move right along. Like we briefly mentioned above, a cache is something that is used to temporarily store data in a computing environment. And you can imagine how much data is being shared through Instagram. Since a cache stores data on your device, it actually aims to make viewing content quicker when using a recurring app. However, after time, it takes up so much storage space that it slows down your phone's loading time. For Instagram in particular, your cache is also saving the search history from entries you make in the search or explore sections.

Now that you're up to speed, you may be wondering how much your Instagram cache is affecting your own device. It's always helpful to see which apps are taking up room on your devices. Don't worry, the difficulty level of this task is low and it's quick and easy to do, just follow our below steps for iPhone users.
Open your phone's settings app.
From here, select general and then iPhone storage.
Scroll down until you find the Instagram app and tap on it. You'll be able to view the app size as well as the size of stored documents and data.
On an Android, the steps are similar. Be sure to check your storage levels out before we move on to learning how to clear Instagram cache.
Open your phone's settings menu.
Under the general tab, select storage.
Tap apps to see a list of apps installed on your Android device.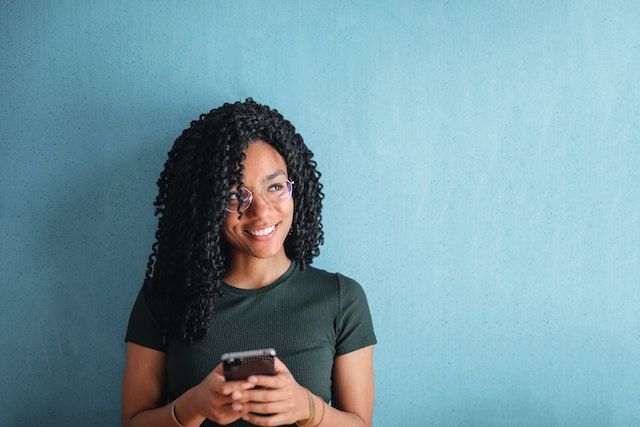 Why Do You Want to Clear Your Instagram Cache?
Now you're up to speed on what a cache is and what it does, especially when it comes to Instagram. Before we learn how to clear Instagram cache, you may be wondering why you would want it. Is it important and does it really matter? Truth be told, cleaning your Instagram cache may improve the speed of your device. This is especially true if the app cache hasn't been cleared in awhile – or ever, really. And the latter is generally true for most people. After all, you just saw how much storage Instagram is taking up on your phone. It's a good idea to clear up some of that space. Think of it as spring cleaning, but for your device instead of your house. In fact, you may want to give your phone a power restart after you clear your Instagram cache. Another way to keep everything in working order.
In fact, clearing your Instagram cache is a great reminder to also look at the other caches you use daily. One of the big ones? Your internet cache on your computer or browser. Here, everything from images, codes and files are being stored. While this helps to avoid having to download them every time you visit a website, it can also sometimes lead to issues. Clearing it will help to avoid potential glitches on websites, especially ones that you frequently use. This is similar to the concept of clearing your internet cookies and can help to speed things up or delete old information. However, keep in mind that clearing both your web browsers' cache, cookies and even search history may remove some data. This includes things like saved passwords or address bar predictions. You may also need to re-login to frequently used websites that had your password and information saved.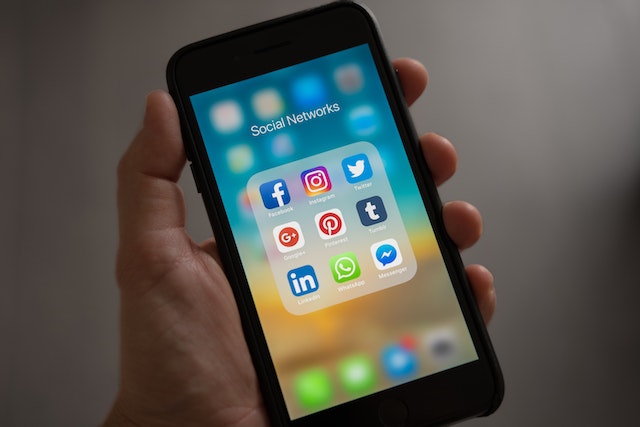 How to Clear Instagram Cache on Different Devices
Let's get right into the main topic at hand. That's right, we're here to discuss how to clear Instagram cache. Since we're speaking to Instagram specifically, you might imagine that you'd be able to delete Instagram cache directly through the app. Does it surprise you to learn that is not the case? That's right. At this time, there is no way to clear your cache directly though the Instagram app. So, you'll need to take a different approach. Don't worry, we are here to help with all the instructions below.
Of course, learning how to clear Instagram cache requires different methods depending on the device you are using. After all, iPhones and Android devices run on a completely different operating system. So, it only makes sense that they would have different ways of working. Get your iPhones ready because Apple users, your methods are up first. Are you an Android or laptop Instagram user? You can scroll down a bit and we will get to you next. No matter how you access the social media app, you'll be able to clear your Instagram cache in no time.
How to Clear Instagram Cache on iPhone
As we mentioned above, first up in our tutorial is learning how to clear Instagram cache on iPhone. There are a couple of options to try out, with slightly different results. The most popular and straight-to-the-point approach to try? Uninstalling and re-installing the Instagram app on your phone. While this can feel a bit cumbersome, it's currently the only way to learn how to clear Instagram cache without the help of a third-party app. This is something we will discuss in more detail down below. To give the uninstall option a try, simply grab your iPhone and follow the below steps we've outlined for you.
Open your phone settings app.
From here, select general and then iPhone storage.
Scroll down until you find the Instagram app and tap it.
Next, select delete app from the bottom of the screen. You'll need to re-confirm your desire to delete the app on the pop up screen.
Another way to delete the Instagram app is doing it directly from your iPhone home screen. Simply hold down anywhere on the screen until your apps begin to shake. Select the minus symbol in the top left hand corner of the Instagram app then choose delete app. This will produce the same end effect of removing the app and, in turn, clearing your Instagram cache.
Of course, you will need to head on over to the App store to download the Instagram app again. After this, you'll need to enter your login credentials to get back into your account. Don't worry, deleting the app does not delete your profile. We promise your photos, videos and followers will still be there. You can also head back to your iPhone storage in your settings app to see what a difference this solution made in terms of storage size.
How to Clear Instagram Cache on Android
Now, we know that there are people who prefer Android devices over iPhones. Both phones have their pros and cons and it really comes down to a personal choice of which one you use. If you are a fan of Android, this section is for you. Like we mentioned before, clearing your Instagram cache is something that will need to be done from outside of the social media app. However, figuring out how to clear Instagram cache on an Android is actually a bit easier than on an iPhone. Wondering why? For one thing, you don't have to go through the process of uninstalling and reinstalling the app on an Android. The process can be done through the phone settings, making things a bit more convenient. It's finally time to learn how to clear Instagram cache on Android. The easy steps have been outlined for you below.
Grab your Android device and open the settings menu from your home screen.
Next, find and select the apps section and then click on Instagram.
You'll now see two options you can select on the detail page – clear data and clear cache.
Select clear cache to clear all of the locally stored Instagram data. Rest assured that this selection will not delete things like your login details or your account in general.
If you choose the clear data option, this will clear all Instagram data – including your login details. You will need to re-enter them and re-log in to your account. It's important to note that this selection still does not affect your profile or any content.
Now you are up to speed on how to clear Instagram cache on both Android and iPhones. Below, let's take a quick look at the last remaining device on our list before we wrap things up.
How to Clear Instagram Cache on Laptop
Accessing Instagram on laptops, computers and even phone browsers has become extremely popular in recent years. With more features being added regularly, you are able to experience almost everything from the web as you are from your smartphone. This includes posting photos, sending direct messages and even watching stories. In fact, some people may prefer accessing the social media app from their laptop or browser. Wondering why? It can be easier to operate and view content. At this time, Instagram from a web browser does not offer suggested posts in your feed, which many people also prefer. If you're one of these people, you're probably hoping that we discuss how to clear Instagram cache on your laptop. Good news, because this topic is up now.
As we've mentioned before, you cannot currently clear your Instagram cache directly through the app. This applies to the web-supported version, as well. The best solution here is to clear your browser cache. As you know, everyone has their preferred choice when it comes to web browsers. With this in mind, we recommend doing a quick online search to find the proper way to clear yours. However, you can clear your Instagram search history through the website. While this will not clear your cache, it will help to keep your app running in top shape. To do this, simply follow the below steps.
On your computer or laptop, open your web browser and go to www.instagram.com.
From your profile, select settings then privacy and security.
Next, tap view account data, then view all under search history.
From here, you will select clear search history and follow the prompts.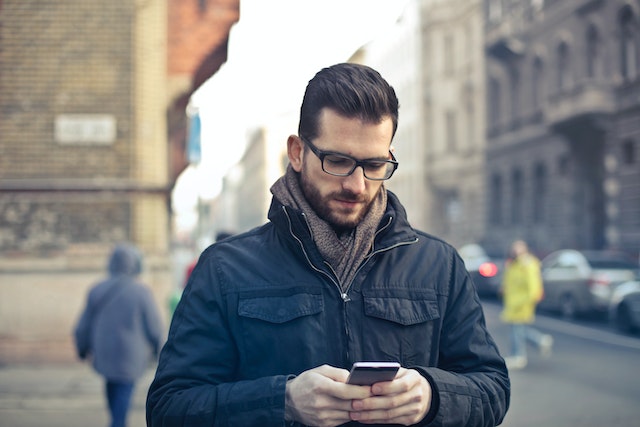 How to Clear Instagram Cache Without Deleting the App on an iPhone
Now we've outlined the process of how to clear Instagram cache on a variety of devices. However, you still may be looking for other options. For example, what if you're an iPhone user and don't feel comfortable completely deleting the app in order to clear your cache? We get it. You've spent a long time carefully curating your profile, not to mention thinking up the perfect Instagram handle. It can be scary to potentially risk that all with losing your account or not being able to sign back in. Additionally, for those who use the social media app constantly, the cache files will continue to load up. Reinstalling the app that frequently may not be feasible for some. So, you may be wondering how to clear Instagram cache without deleting the app on your iPhone. As we briefly mentioned before, you'll need to look towards the use of third-party apps.
If this idea is something that interests you, take to the internet or your phone's app store for a quick search on the topic. You'll be able to find a variety of options to choose from, some that are free and some that cost money. Keep in mind that these costs can be both upfront and through in-app purchases after download. We strongly recommend taking the time to do thorough research and read user reviews and informative articles as well as privacy policies. These third-party apps may require you to log into Instagram through their app, which will give them access to your account. By knowing all the detailed facts beforehand, you will get the best possible experience without jeopardizing your content or privacy. You'll also want to make sure you follow the outlined directions that are provided. This will ensure you are properly learning how to clear Instagram cache.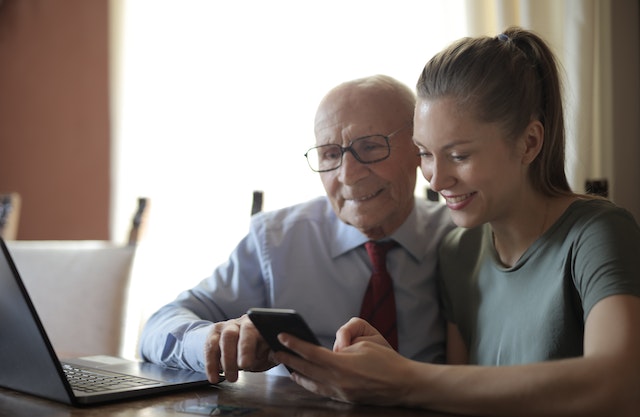 Does Learning How to Clear Your Instagram Cache Delete Your Account?
We've mentioned it before, but let us take a minute to reassure you again. Learning how to clear your Instagram cache does not put your account or content into jeopardy. By performing this act, you are simply clearing out stored data from things like your search history. Even deleting the app from your iPhone will have no effect on your actual profile. Your photos, videos and followers will remain intact, along with your username and message history. In order to completely delete or deactivate your Instagram account, you'll need to do that from inside the social media app. Is this what you are hoping to accomplish? If so, head on over to your Instagram profile and select settings from the three bar icon on the upper righthand corner. Select account then scroll down to delete account. Then hit either deactivate account or delete account and follow the remaining steps.
At Path Social we've built up an in-house platform of Instagram influencers and a proprietary AI targeting algorithm over the past decade. That's how we reach organic users who are targeted, interested, and engaged. And that's why no one can replicate our results, which means you'll build an Instagram community that lasts! Start growing and gaining Instagram followers today.