How to Sell on Instagram: Everything You Need to Know to Set Up Instagram Shopping and Maximize Your Earning Potential
Businesses, particularly ecommerce ones, must develop a strong presence on Instagram. Mastering the best practices for how to sell on Instagram is crucial to keeping your business growing, maintaining good sales, and turning decent profits. Here's everything you need to know about selling on the platform — from setting up Instagram Shopping to maximizing your earning potential.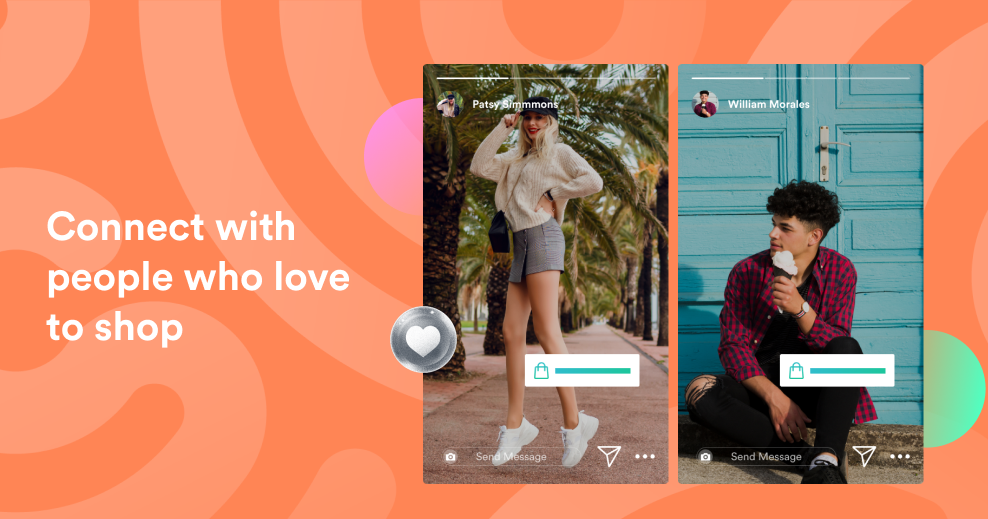 Why You Should Hop on the Instagram Shopping Bandwagon
There are plenty of ways to make money on Instagram, and selling products is one of the most effective. Whoever your target market is, they're already on Instagram. Most of your existing customers and potential new ones are most likely already active on the platform. In fact, a survey commissioned by Facebook found that 83% of respondents discovered new products and services via Instagram. Here are more business statistics that should motivate you to hop on the Instagram Shopping bandwagon:
You should learn all the ways to sell on Instagram because 90% of users are following at least one business on the platform.
If you play your cards right, you can be among the Instagram business accounts that grow their followers by an average of 1.69% each month, which converts to steady business growth.
About 44% of users shop via Instagram on a weekly basis.
By learning all the ins and outs of how to sell on Instagram, you'll be able to reach your target customers, connect with users who love to shop on the platform, and provide your target market with a convenient way to stay up-to-date on your brand's latest releases and promos and shop their heart out. Building a strong Instagram following for your business guarantees that you'll remain competitive in your industry and grow continuously for many years to come.
But first things first, increase brand awareness on Instagram by knowing how to get more Instagram followers. You need to build a decent follower base before you can start selling your products on the platform. Once this ball gets rolling, you just have to keep the momentum going to keep earning followers and converting more sales.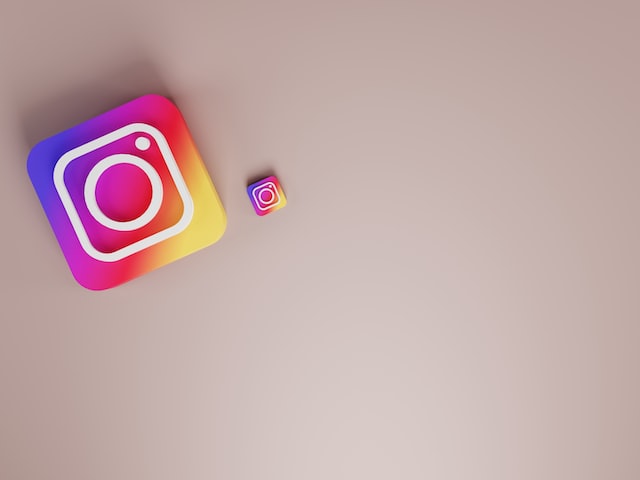 Tips for How to Sell Products on Instagram and Rake in Good Money
You shouldn't just expect your customers to go looking for you on Instagram. Remember that you have a lot of competition on and off the platform, so you should take every opportunity to make your presence known — both to your existing and potential customers. Here are some tips to help you reach the customers you want and sell products on Instagram.
Inform your customers that they can shop directly via your Instagram Business Account
A great way to make this announcement is via Instagram Stories. You should also share links to your Instagram on your other social media, your website, and all other places where your target customers can be found.
Create posts about your products regularly
Find out the best times to post on Instagram for your industry and target market.
Create Story Highlights for different products/product categories for more convenient viewing
Use different post formats to tag your products
You can now tag products in Stories and Reels, not just in photos, videos, and carousels.
Show all the available variations of every product
This is also a great opportunity to get as creative as you want when preparing your content.
Create tutorials on how to use your product
You can also create short videos that take your followers behind-the-scenes of your content and/or product creation. You can use Stories, Instagram Video, or Reels to make your content more appealing.
Post teasers for upcoming products
Use the countdown sticker in Stories to generate excitement. You can also build a contest around a product launch, which is a great opportunity to increase engagement and get new followers. Don't forget to create a hashtag for your new products/product launch.
Always add a call to action in your captions
A simple "Tap to shop" is an effective way to remind and encourage your customers to make a purchase.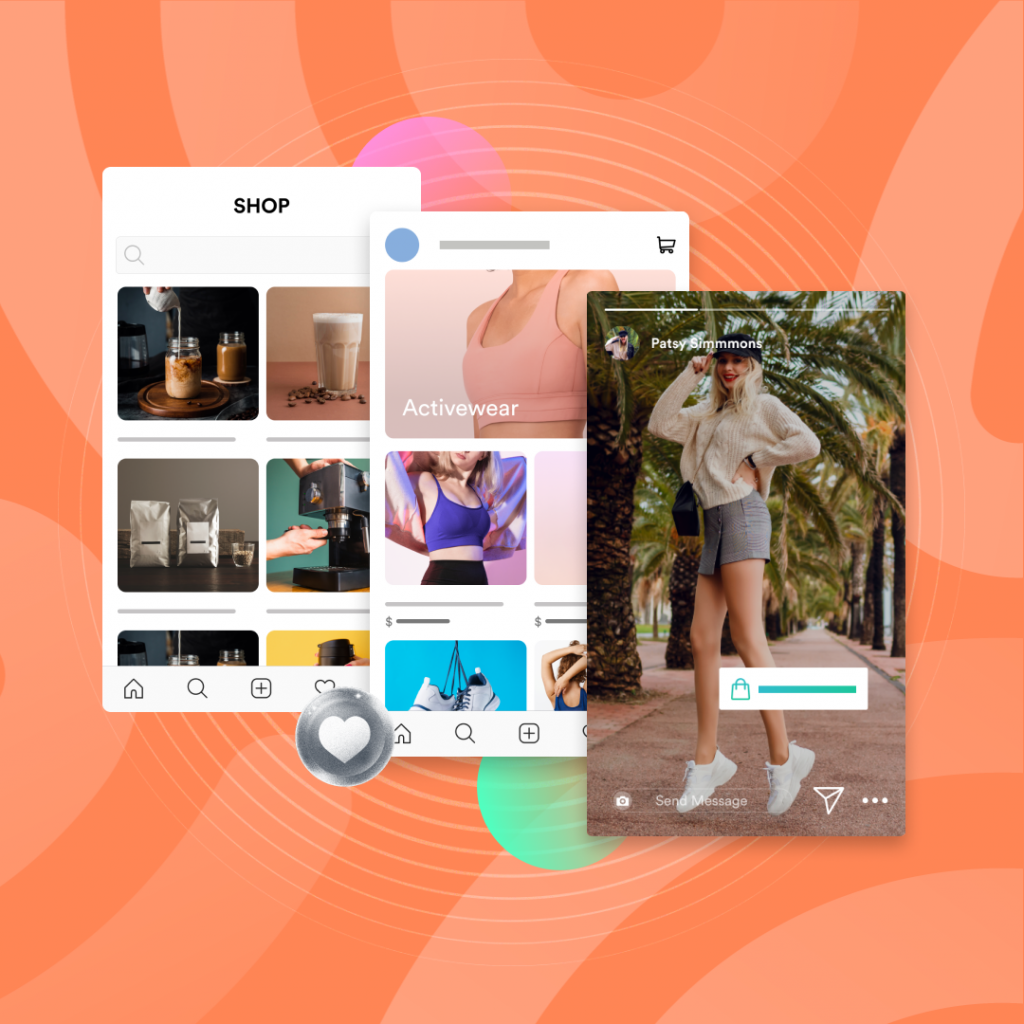 Set Up Instagram Shopping So You Can Start Selling on Instagram
Instagram Shopping allows you to set up shop on the platform. Just like other online selling platforms, your Instagram Shop is a convenient place for your customers to browse products and make a purchase — without leaving the app. Setting up Instagram Shopping is, technically, not a requirement if you want to sell products on Instagram. But it offers tons of advantages for strong business growth.
Benefits of Instagram Shopping
Knowing how to sell on Instagram is one thing; actually making sales is a completely different story. Instagram Shopping is specifically designed to make the selling and shopping experience a rewarding one for everyone involved. Here are the top advantages of utilizing Instagram Shopping.
You can create collections to customize product categories according to themes, new products, seasonal trends, and more.
You'll have Product Detail Pages which provide all relevant information on all your items, like pricing and descriptions. PDPs also pull content from wherever a product is tagged on Instagram and drive people to your website to complete a transaction.
You can add Product Tags to your posts, which your customers can just tap to learn more about the products.
You can turn any post with product tags into an ad to reach more people and boost sales for any product.
You can get your brand featured on Instagram's Shop tab and be discovered by more people.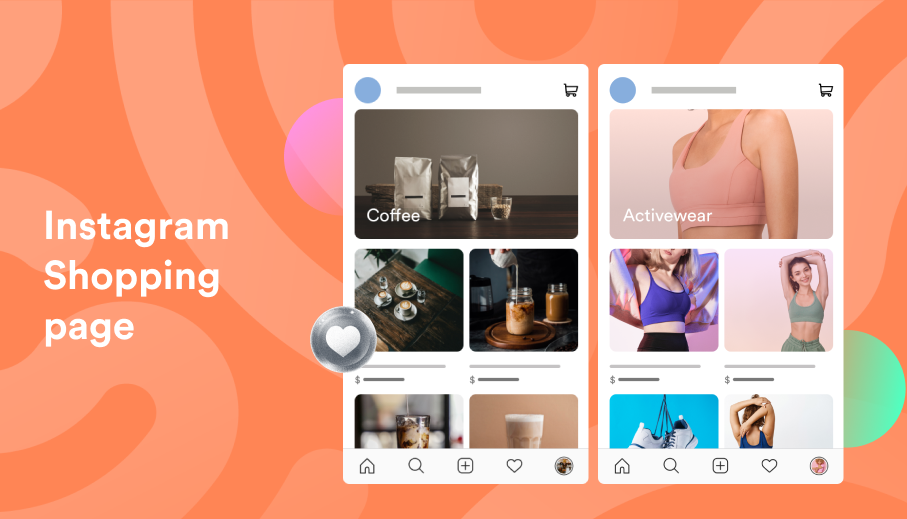 How to Set Up Instagram Shopping
You must fulfill certain requirements to be eligible for Instagram Shopping. In addition to your compliance with Instagram's Commerce Eligibility Requirements, your business has to have its own website where your products can also be purchased. You'll need a business manager or creator account, which you should also connect to your Facebook page. Once you have all of these in order, just follow these steps to set up your Instagram Shopping via Commerce Manager and start selling on Instagram with greater success. 
Set up a shop in Commerce Manager.
Choose your Instagram business account when setting up shop.
Select one catalog to connect to your commerce account; you can't switch to another catalog later, but you can edit the connected catalog.
You can start customizing your Commerce Manager settings. Take note that only the Instagram business account owner can have Manage commerce account or Edit settings permission level to edit Commerce settings.
Complete your shop details in Commerce Manager: select a checkout method; select Instagram, Facebook, or both as your sales channel/s; and then add products to your shop.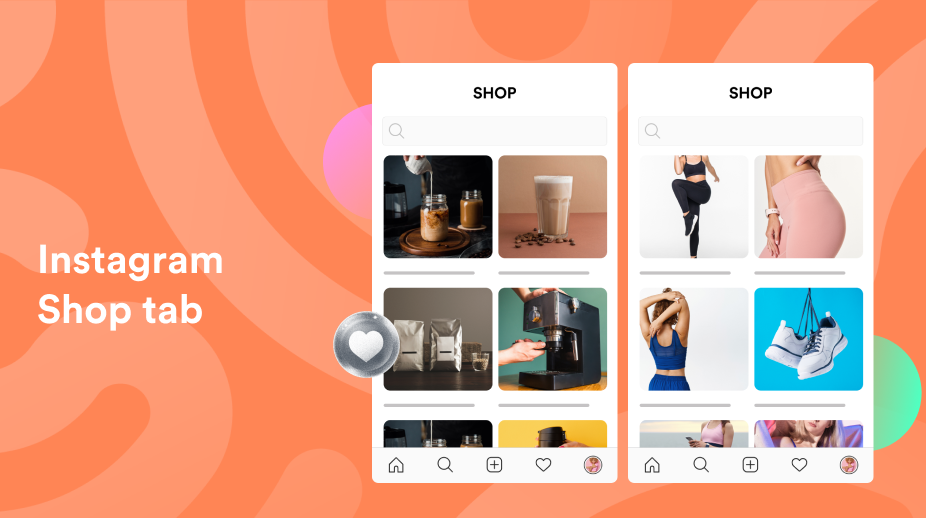 You can view and manage your connected Instagram account and catalog in Commerce Manager by going to Settings, selecting Catalogue, selecting Business assets and then Ad and sales channels, and then selecting Instagram. You can also add a new Instagram business account here.
Commerce Manager allows you to manage your inventory, create collections, customize your shop, and promote your shop. After you have connected your Instagram business account to Commerce Manager, it will appear as a sales channel in the Shops tab. Take note that you don't need to use Commerce Manager to sell products on Instagram. You can use other supported platforms to sync with your Instagram account and manage your shop and products on Instagram.
How to Sell on Instagram Without a Website
If your website is still under construction or you don't have enough resources for your own website, how do you sell on Instagram without a website?
You can actually use a personal account to start selling products on Instagram. Of course, your reach and follower base will determine your selling success. But there are strategies you can try to promote your Instagram or get more likes so you can reach more people. You will also have to work extra hard to boost the visibility of your posts and encourage people to buy your products. Instagram's shopping tools won't be available to you and your customers, so your selling experience and their shopping experience won't be as convenient and seamless as when you have an actual Instagram store set up. The processing of sales, including order confirmation, payments, and shipments, will have to be done manually.
You still have the option of converting your personal account into a business account so you can access advanced Instagram tools to help you grow your brand. Again, you don't have to set up Instagram Shopping to sell on Instagram with your business account. But this time, you'll have business tools on hand for more effective audience targeting and content promotion.
If you host your products on a platform with Facebook integration (as mentioned in the previous section), then you have the option to simply connect your account on the partner platform to your Facebook page and make sure your Facebook is synced with your Instagram. You will continue managing your products on the partner platform and Facebook and Instagram will be updated on a regular basis.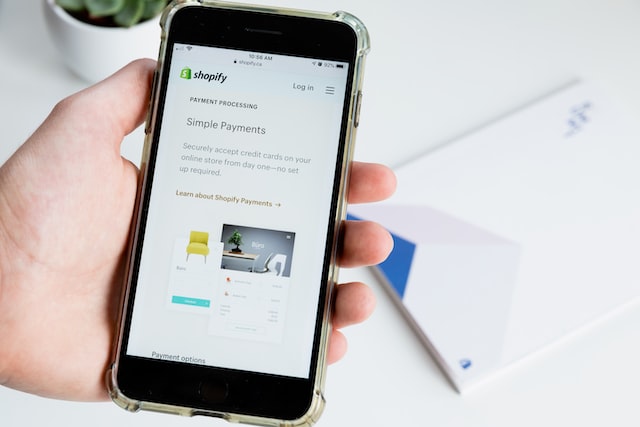 How to Sell Art on Instagram
Some products are a perfect match to the highly visual and aesthetic-centric platform like Instagram. Art is a great example. If you're still a relatively unknown artist or if you have already made a mark on the industry, knowing how to sell art on Instagram is easy.
Building a decent following, of course, is a must. Creating art is often an unpredictable process, so it may not be possible to regularly post new pieces for sale. You'll have to figure out a scheme that works for you and your target market. For example, you can dedicate a few months just creating various pieces. This period would be a great opportunity to post behind-the-scenes content on your Instagram as a way to keep your Instagram active and your followers engaged.
You can also reuse your most popular posts; share them again for a Throwback series or to encourage your customers to commission artwork. When you have enough pieces to showcase, you can hold a virtual exhibit on Instagram via Stories, Reels, or Live.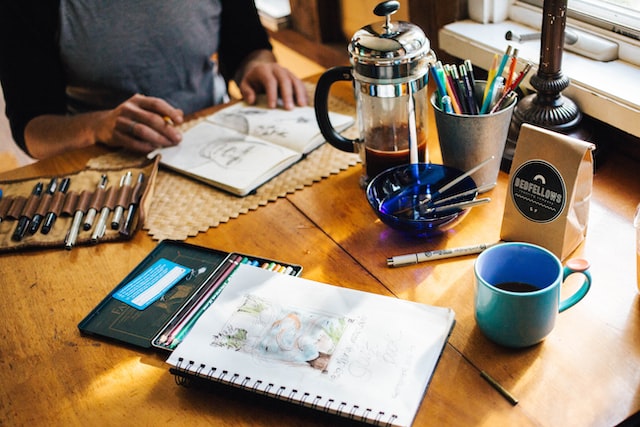 How to Sell Clothes on Instagram
Knowing how to sell clothes on Instagram is one of the most popular strategies for earning money on the platform. A lot of sellers simply use their personal accounts to do Live selling; others set up a selling window, usually over the course of a few hours, when they post clothes for sale one by one or in batches every 10 minutes or so. Customers make their purchase via the comments section or DM. Aside from having plenty of followers, promoting your upcoming Live selling or for-sale posts via regular posts and Stories is extremely important — this ensures that you'll have a big enough audience reach to sell your items.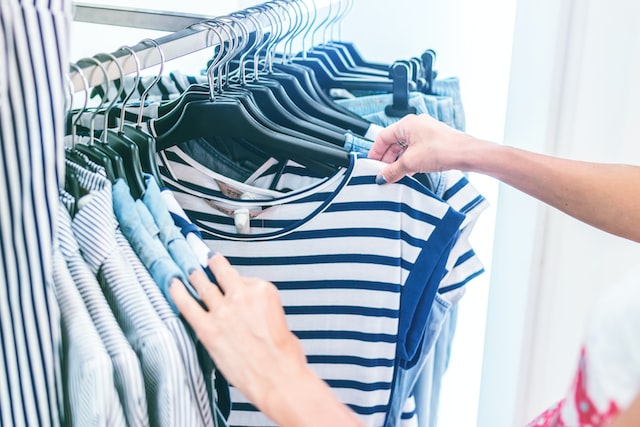 The Question Is Not "How to Sell on Instagram," but "How to Successfully Sell on Instagram"
Instagram makes it easy for users to learn how to sell on Instagram and make good money on the platform. Being successful at it is another story. Instagram offers a lot of tools to help business owners maximize their earning potential. But there are many factors that determine how well your Instagram selling goes, such as the competition within your niche or industry, how effective your content strategy is, and whether or not you're reaching your target market.
Figuring out Instagram's all-knowing algorithm may help give you an edge — but this is no easy task. Especially if you're just starting out or if your Instagram growth has slowed down or stalled, you'll need help reaching a wider audience to gain more followers and engagement and make more sales. The best option you have is to team up with an expert in Instagram growth strategy, a company like Path Social. With Path Social's advanced AI targeting capability and in-house team of social media experts, you'll have your own algorithmic advantage and get all the expert help you need to reach the right people with your posts. Start growing and gaining Instagram followers today!