Who Are the Top 5 Followed on Instagram: A Complete List
Have you ever wondered who are the top 5 followed people on Instagram? If so, you are not alone. Many people are eager to see who the most prominent social media celebrities are. After all, some view their follower count as a status symbol. More followers can lead to better image awareness, increased engagement, and more lucrative brand deals.
Many top-followed people have racked up millions of followers – quite an impressive task if you ask us. This is true across all platforms, from Instagram to Facebook and Twitter. However, only one account can land at the top. So, who is the most followed person on Instagram right now? And who rounds out the top five? We are here with the answers.
You will want to remember that social media is an ever-changing platform. While someone may hold the top title today, another person can quickly take their place tomorrow. The top five look drastically different today than just a year ago. We recommend visiting the user's Instagram profile to check their daily follower count. This way, you will always have up-to-date information.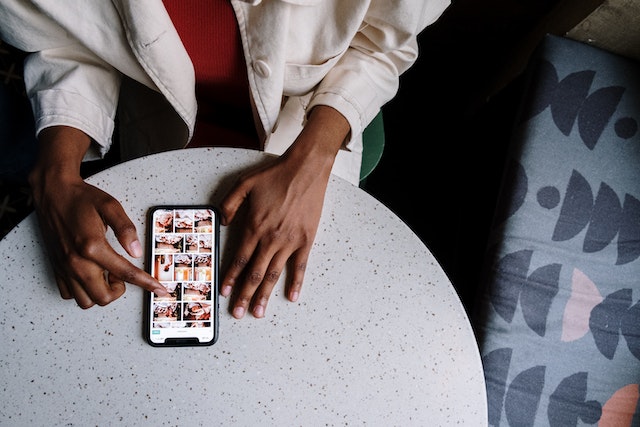 The Impact of Mega Influencers on Instagram
Regarding who is in the top 5 followed on Instagram, we aren't just talking about thousands of people following them. We are talking about millions. This tier of status is commonly known as the mega influencers. These high-profile people often have an entire team running their social media accounts and business opportunities. Think of celebrities, star athletes, and talented musicians.
Mega influencers have a massive reach and can set trends among their audience with high-interest content. If they share a sudden trend in fashion or beauty, their followers quickly pick it up. Of course, this type of supersized influencer is harder to obtain for collaboration and sponsorships and often has a high price tag. Companies pay top dollar for collaborations with these top content creators, and it pays off.
However, with this higher audience comes a higher rate of spam accounts. It's crucial to focus on organic growth for your Instagram following. This is true for both mega influencers and everyday users. With a real audience, you will know your followers are interested and actively engaged with your content. Now, let's move along and find out who are the top 5 followed people on Instagram – ready to learn about number one?
Who Is the Most Followed Person on Instagram?
So, who takes the top spot of the most followed person on Instagram? That impressive title belongs to none other than Cristiano Ronaldo. That's right; we are talking about a Portuguese professional soccer player. He plays for the Saudi Professional League club Al Nassr and the Portugal national team. Cristiano Ronaldo has earned many impressive honors and awards, making him a household name.
His audience size is 572 million people under his Instagram handle @Cristiano. With that large of an audience, we suggest giving him a follow to see what he is all about. If you are a soccer fan, you already follow this superstar player.
Of course, he isn't the only sports star to make our list. Are you wondering who else has an impressive social media following? Don't worry; we will discuss Instagram's top 5 followed people below. Keep reading to find out.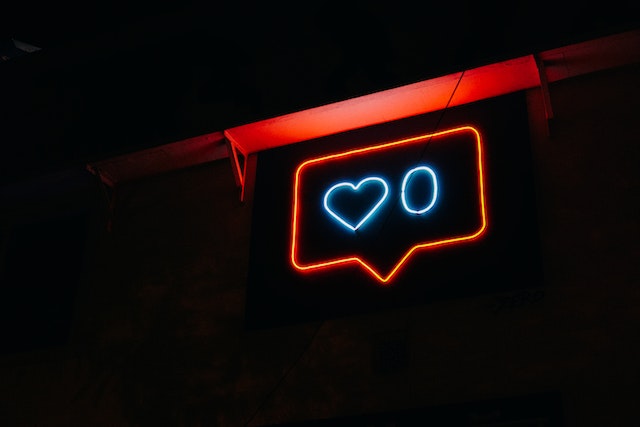 Who Has the Most Liked Picture on Instagram?
Before learning who are the top 5 followed people on Instagram, let's look at another significant social media achievement. In addition to followers, likes are another unique badge of honor on Instagram. The more likes you get on a post, the higher your engagement rate can rise. It can also give you a boost of self-confidence, knowing that people like what you are posting.
However, an impressive amount of likes don't happen to any image. It takes a large following, high-quality content, and remarkable photography skills. It's crucial to post pictures and videos that will connect with your audience, finding things they like and will react to.
So, who has the most liked picture on Instagram? This title's winner is the universal soccer star, Lionel Messi. As of April 2023, his winning photo has an impressive 75.5 million likes. It reached 10 million likes within the first hour of posting. Pretty impressive, if you ask us. What is the image of? The carousel post shows him and his Argentinian teammates celebrating their 2022 FIFA World Cup win from December 2022.
Who Are the Top 5 Followed on Instagram: Explore the List
As mentioned above, Cristiano Ronaldo is the most followed person on Instagram. However, he is just the beginning. Many other popular Instagram accounts have racked up millions of followers to claim their spot in the top five. The diverse list includes sports stars, singers, business owners, and even former professional wrestlers.
You will surely recognize at least a few names on the list. Many people are known for something outside social media; their name helps them build their following. Growing your account to reach this level of success can take dedicated time and effort. We will cover a few ideas on achieving this further below.
So, who are the top 5 followed people on Instagram? Keep scrolling as we go through the complete list. Remember that these social media stars are gaining new followers daily. This means that the list is ever-changing and constantly evolving. Be sure to look each person up by their Instagram handle to check the current status of the most followed accounts.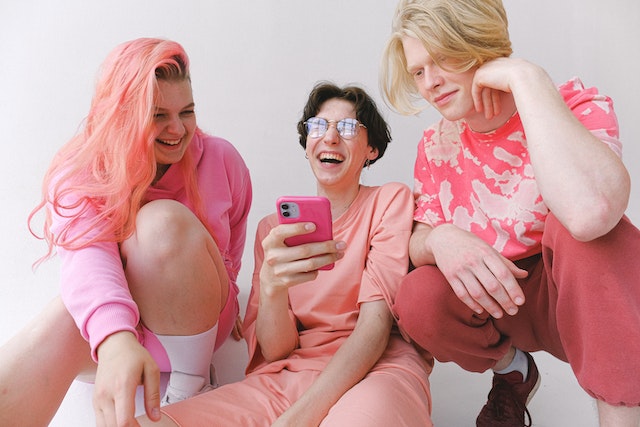 1. Who Is the Top Followed Person on Instagram: Cristiano Ronaldo
As you know by now, Cristiano Ronaldo is the most followed person on Instagram, with 573 million followers. Quite impressive, if you ask us. To quickly refresh your memory, he is best known for his Portuguese professional soccer player career.
Cristiano Ronaldo plays for the Saudi Professional League club Al Nassr and the Portugal national team. On his Instagram account, he shares career-related content with many fans. This includes pictures from training, games, and post-match celebrations. Occasionally, he will share snippets of his family and friends to give fans a glimpse into his personal life.
While he has amassed quite a following, the subsequent names are just a little behind. Remember, the top spot can change at any time due to fluctuating followers. Ready to read about the rest of the list? Keep scrolling below to find out who the top 5 followed people on Instagram are.
2. Top Followed People on Instagram: Lionel Messi
The next name on our list is another one we've mentioned already. Regarding who is in the top 5 followed people on Instagram, spot two belongs to Lionel Messi. You will remember that we discussed him above as the person who holds the title of the most-liked picture on Instagram. That makes two impressive accolades for the sports star.
On Instagram, he prefers to go by his nickname, Leo Messi, with the namesake handle of @LeoMessi. Under this account, he has racked up an impressive 453 million followers. It's easy to see how he is topping the list for the most likes on a single post.
He primarily shares career-related posts on social media, from game highlights to brand sponsorships. As mentioned above, he plays for Paris Saint-Germain and the Argentina national team. In 2021, Leo Messi became a Hard Rock Cafe brand ambassador. Occasionally, he will also give fans a glimpse into his personal life and share pictures of his wife and children.
3. Top Followed People on Instagram: Selena Gomez
Next on our list of who are the top 5 followed people on Instagram is Selena Gomez. If you are unfamiliar with her, allow us to highlight her success. She is a multi-talented singer, actor, and businesswoman. Selena Gomez also tops another impressive list that you should b aware of. She is currently the most-followed woman on Instagram. That's a significant milestone to achieve if you ask us.
Most recently, you can find Selena Gomez starring in the hit Hulu show, Only Murders in the Building. In addition to her acting accolades, she is a major champion for mental health among kids, teens, and young adults. Selena Gomez is also highly active in charity work, including being a UNICEF ambassador.
Under her Instagram handle @SelenaGomez, she has amassed a following of 409 million. She uses the platform to share many different things with her fans. From real-life snaps to marketing campaigns for her beauty brand, she shares it all with her audience. Give her a follow if you are interested in learning more.
4. Top Followed People on Instagram: Kylie Jenner
Kylie Jenner is the next name to talk about when discussing who are the top 5 followed people on Instagram. Coming in at number four, she is a famous media personality and a successful businesswoman. You may recognize her name as part of her famous Kardashian family. She is the daughter of Olympian Bruce Jenner and media personality Kris Jenner.
Kylie Jenner rose to fame when starring in her family's hit reality show, Keeping Up With The Kardashians. Since then, she has established quite a career for herself. At age 21, Forbes magazine appointed her the world's youngest self-made billionaire. Her business ventures include Kylie Cosmetics, which has gained a cult-like following.
She uses the Instagram handle @KylieJenner to share regular life updates with her 385 million followers. This includes snaps of herself and her two children. However, several other Instagram accounts surround her namesake businesses. These include her cosmetics line, her skincare line, and her bathing suit line. As you can see, she is very active on social media.
5. Top Followed People on Instagram: The Rock
Finally, let's round out our list of who are the top 5 followed people on Instagram. Coming in with 373 million followers is Dwayne "The Rock" Johnson. His name and appearance are recognizable, so you probably already know who we are talking about. He's had the longest-reigning career out of anyone on our list.
In the 1990s, he introduced himself to fame by becoming a professional wrestler with the WWF. Under the stage name of The Rock, he is considered one of the greatest professional wrestlers of all time. However, he didn't stop there. He has since added the title of actor, producer, and businessman to his resume. Like many names on our list, The Rock is highly active in political and philanthropic organizations.

On Instagram, The Rock's handle is simply @TheRock. Easy enough to remember. He gives his audience a look inside his personal and professional life on social media. From sharing snaps of his family to highlighting brand partnerships, he loves to share it all.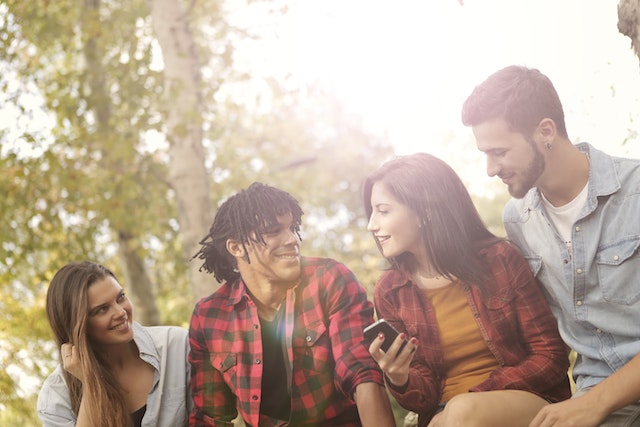 How To Get More Followers on Instagram
Now that you are all caught up on who are the top 5 followed people on Instagram, you can boost your audience. If you are learning to become an Instagram influencer or even starting a small business, your followers should be top of mind. After all, the more you have, the more eyes are on your content, product, or service. Think of Instagram as a marketing tool and use it to your advantage.
One of the quickest ways to obtain excellent account growth is to pay for it. That's right. You can pay to get more followers on the social media app. If this interests you, visit the internet or your phone's app store. Numerous third-party apps and websites offer this service. However, do in-depth research before downloading anything. This includes reading honest user reviews as well as privacy policies.
If you are looking for one excellent option for an Instagram growth agency, allow us to suggest Path Social. Promising natural and organic Instagram followers, over 24,000 influencers and brands trust Path Social with their social media growth. As one of the leading AI-powered platforms, they focus on finding users that are most likely to be engaged and lasting.
At Path Social, we've built up an in-house platform of Instagram influencers and an AI-targeting algorithm over the past decade. That's how we organically target and reach users that engage in your content. And that's why no one can replicate our results, which means you'll build an Instagram community that lasts! Start growing and gaining Instagram followers today.