Who Has the Most Followers on Instagram (Updated September 2023)
Instagram is one of the world's top five most popular social media platforms. It has an astonishing 2.35 billion monthly active users. Needless to say, it's a widely popular platform for sharing photos. With this much reach, it's not surprising that celebrities and other public personalities dominate the platform. Have you ever wondered who has the most followers on Instagram?
We've rounded up the top 10 most followed accounts on Instagram right now. This group of elites has a worldwide following of hundreds of millions per account. They also consistently claim the top spots in Instagram's Hall of Fame year in and year out. If you're not following these most popular accounts on Insta yet, they're worth checking out. Let's explore the most followed Instagram accounts.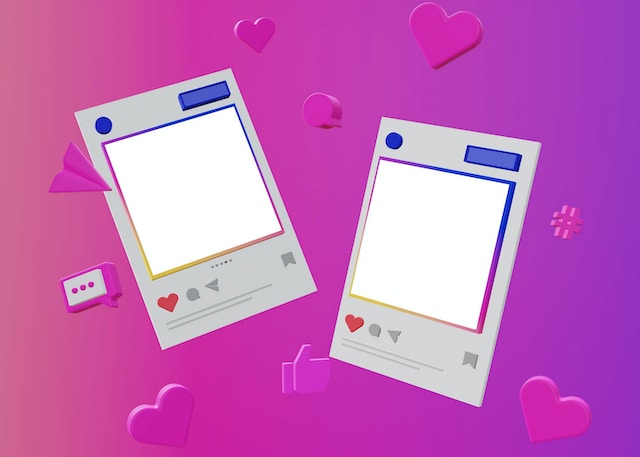 Who Has the Most Followers on Instagram, 2023
Having one of the accounts with the most followers on Instagram is an impressive feat. To belong to Instagram's "creme de la creme" requires immense popularity and similar degrees of credibility and charm. Not to mention extraordinary content creation skills. Several of the most followed Instagram accounts are in a neck-and-neck battle to be on top. Of course, some of IG's popular personalities and brands have better Instagram game than others.
Let's go over who has the most followers on Instagram 2023. Here are numbers 3 through 10 in descending order of popularity.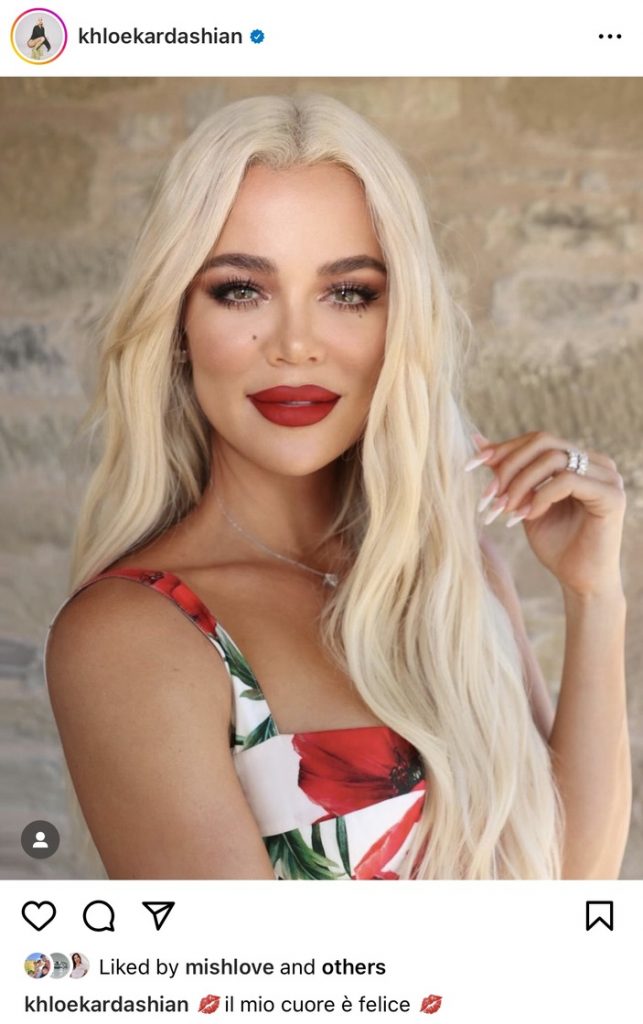 #10: Khloe Kardashian
Making the top 10 most-followed Instagram accounts puts Khloe as the third most-followed member of the Kardashian-Jenner family. Khloe boasts an impressive 311 million followers. She is a well-known entrepreneur launching fragrance and cosmetic lines. The star in her well-rounded portfolio is the popular clothing brand Good American. Good American is all about body positivity, offering clothing for all body types. So, who has the most followers on Instagram? Khloe is certainly among the frontrunners.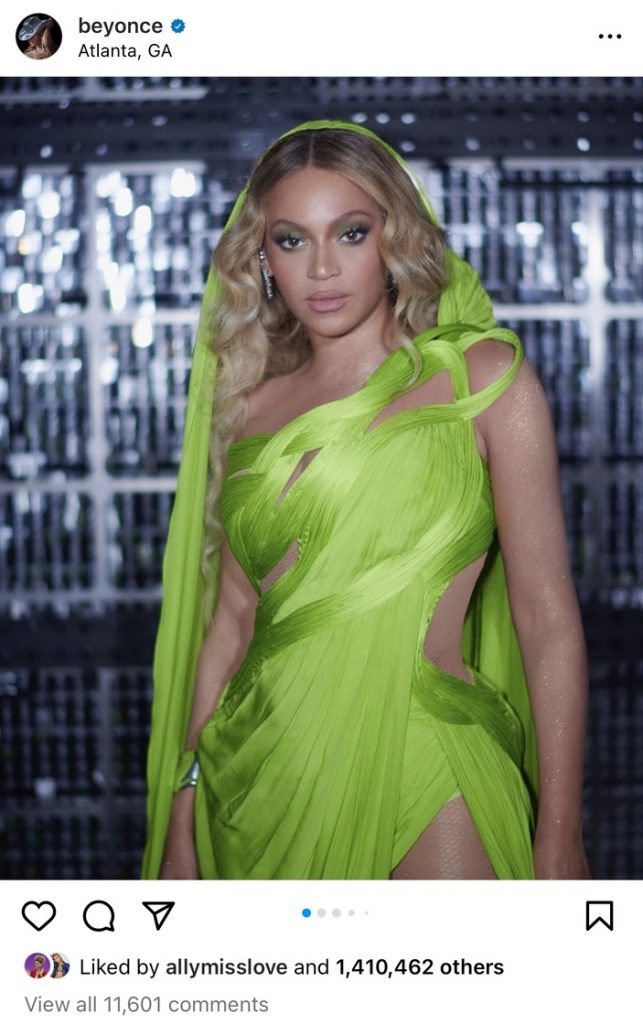 #9: Beyoncé
The Queen Bey is an absolute powerhouse. She sings, acts and writes her own songs. It's no wonder this triple threat made it to the top 10. Though Beyoncé usually posts about her performances. She's known to share quick peeks into her personal life with her 316 million followers.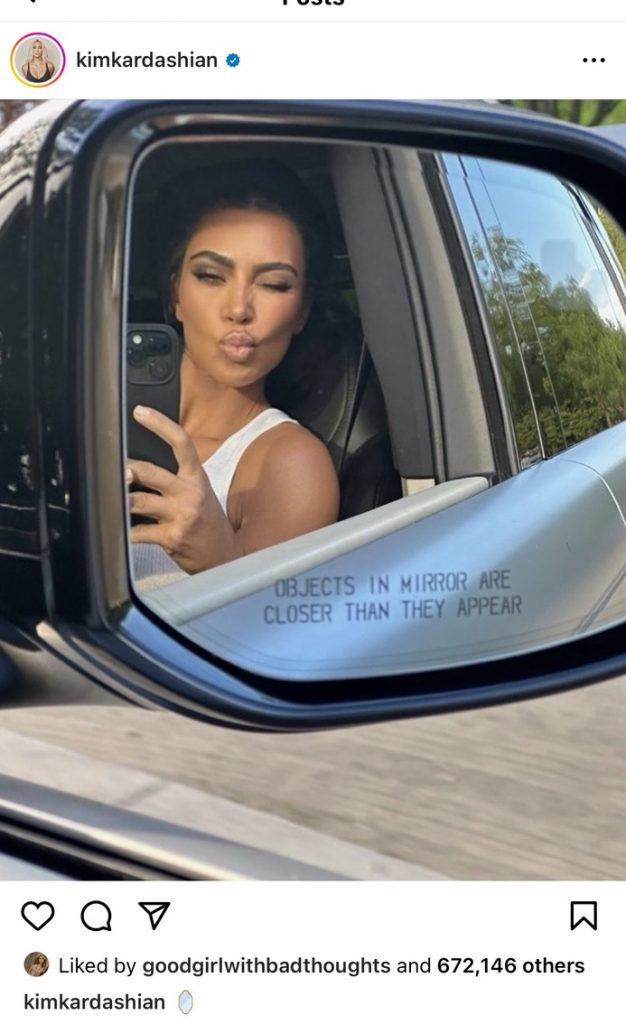 #8: Kim Kardashian
The eighth spot on our list of who has the most followers on Instagram goes to someone most want to keep up with. The most famous among the Kardashian-Jenner family, Kim K has consistently maintained a massive following on Instagram for years. Her follower count currently stands at a staggering 363 million and counting. Kim continues as one of the most followed Instagram accounts in the social media era.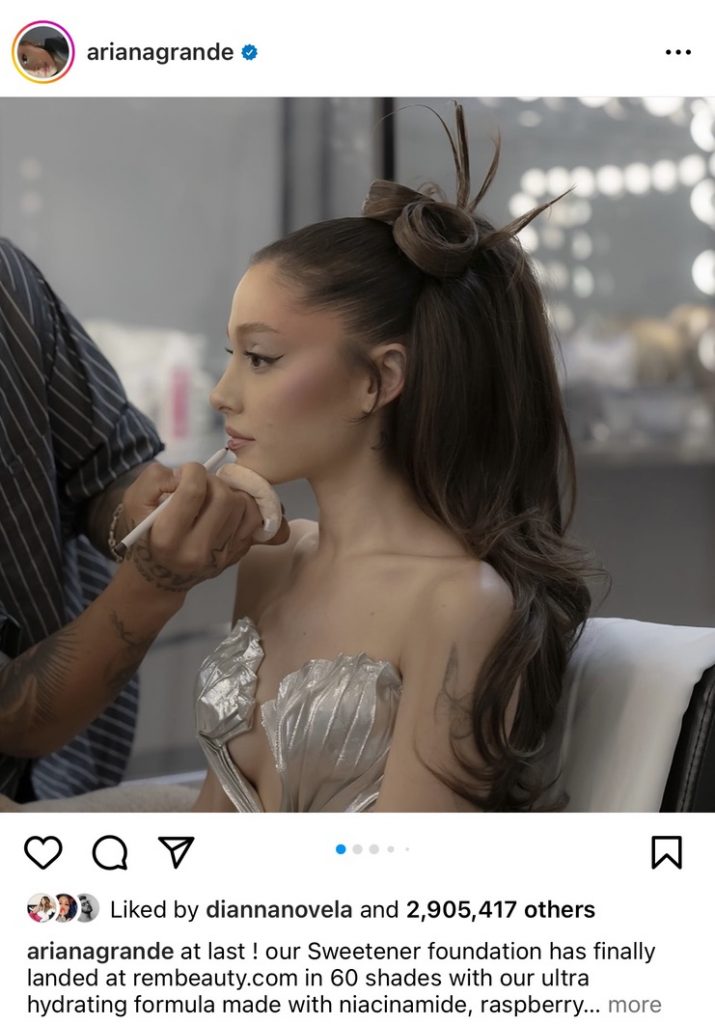 #7: Ariana Grande
Ariana Grande is a talented singer and songwriter with six studio albums, winning numerous awards, including a Grammy. It's no surprise this former child star has over 378 million followers. Follow Ariana Grande for a sneak peek into her pop-star life. Her global reach and larger-than-life superstardom are as broad as her vocal range.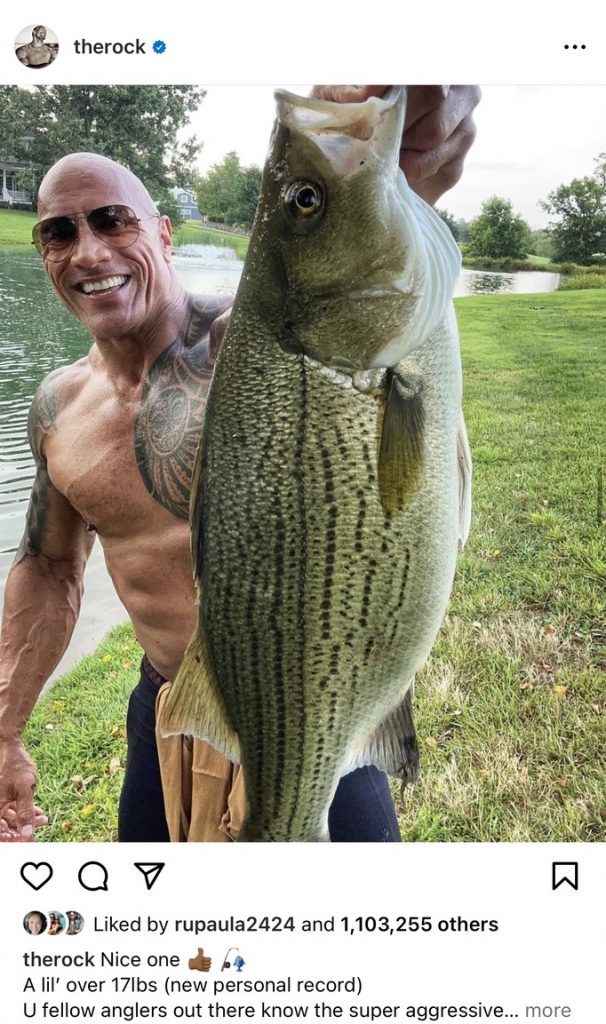 #6. Dwayne 'The Rock' Johnson
Can you smell what The Rock is cooking? According to Dwayne Johnson, it's mammoth stacks of pancakes or multiple pizzas on cheat days. Aside from food, you'll find family, filming, and fitness on The Rock's IG. Serving both workout and lifestyle motivation, these are the slices of life shared by the tequila mogul, Hollywood movie star, and former WWE champion. Plus, he's pretty funny. He earns the title with over 389 million followers.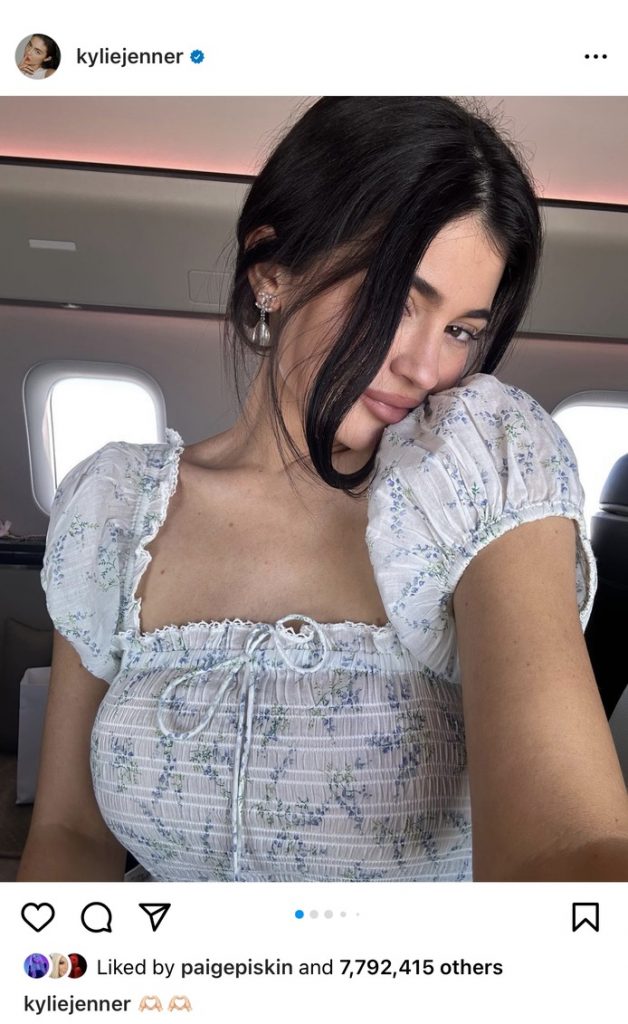 #5: Kylie Jenner
Kylie followed in the famous footsteps of her half-sib Kim K. Then surpassed her big sister's celebrity status in the list of most Instagram followers. Seemingly changing positions with Kim in true-blue Kardashian-Jenner fashion, Kylie Jenner sits at the fifth most followed person spot. While offering an occasional intimate glimpse, Kylie has a feed filled with sneak peeks into her businesses. These include Kylie Cosmetics, Kylie Skin, Kylie Swim, and Kylie Baby.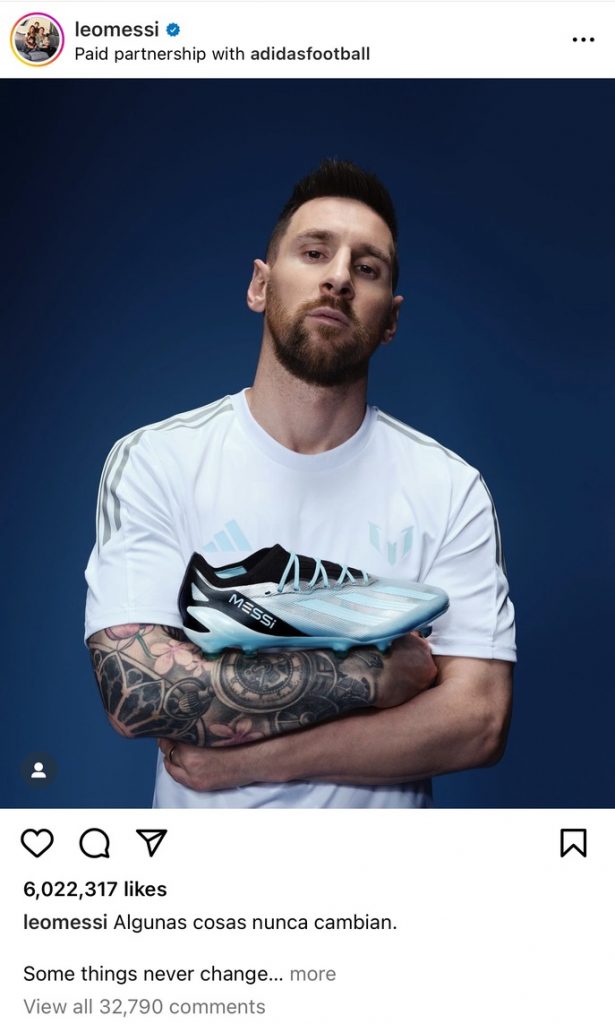 #3: Lionel Messi, Most Known as Leo Messi
If you've caught that we've skipped over who has the most followers on Instagram spot 4, good eye. We've skipped the position for good reason and promise to revisit it later. However, position number 3 goes to none other than soccer star Lionel Messi, AKA Leo Messi. He is a soccer forward for MLS Inter Miami CF. Messi is one of the world's most famous athletes, with one of the most followed accounts with 484 million followers. Not only does he hold the third most followed account, but he also has the most liked image on IG.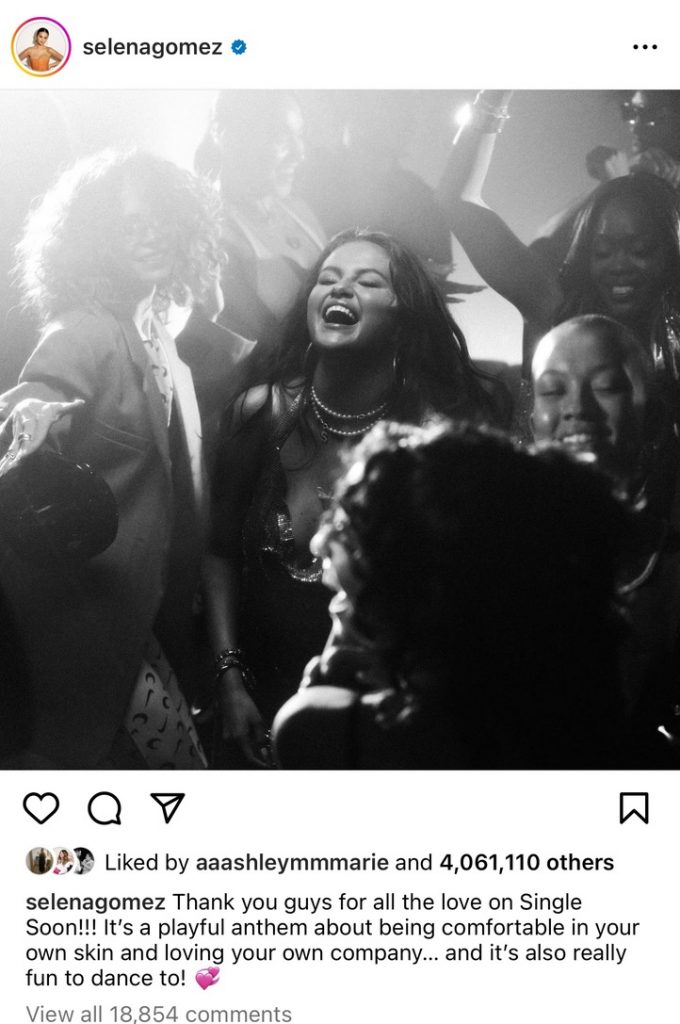 Who is the Most Followed Woman on Instagram: Selena Gomez
For good reason, we skipped the number 4 position on our list of who has the most followers on Instagram. The honor of the 4th place goes to the talented Selena Gomez. If you're wondering who is the most followed woman on Instagram, we'll it's her with 428 million followers. It's a well-deserved double accolade that deserves recognition. Selena is a talented, relatable, and authentic celebrity who stole the hearts of millions of fans worldwide.
She can sing, dance, and act and is a popular figure for fashion and beauty. Pair that with her impressive circle of celebrity friends, including Taylor Swift, and it's no wonder she dominates the list. As one of the most followed accounts, she has mastered the art of Instagramming to satisfy the demands of her followers.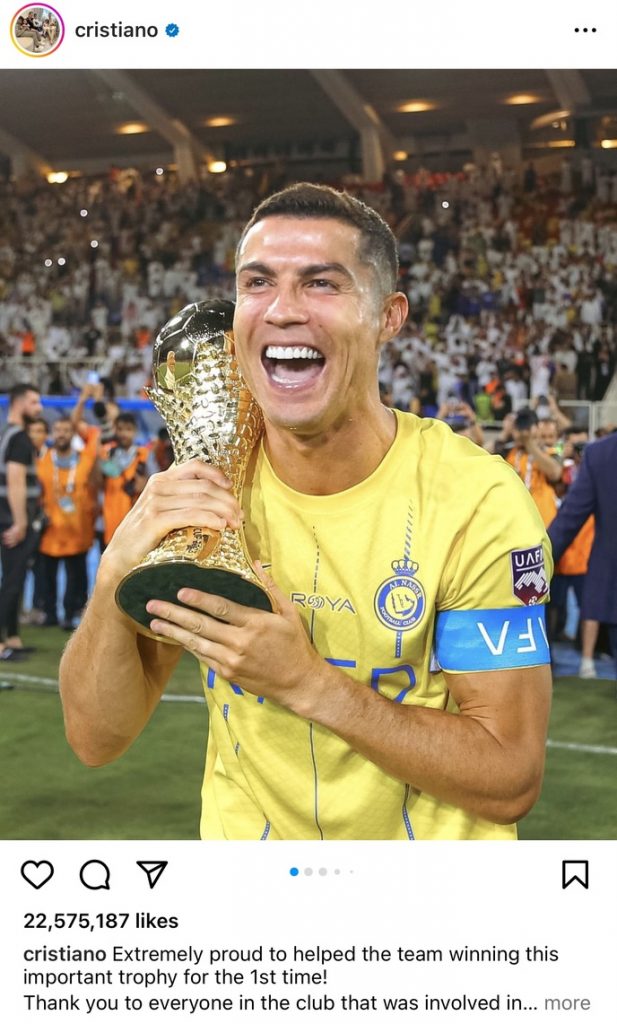 Who is the Most Followed Person on Instagram: Cristiano Ronaldo
The 2nd place spot for the account who has the most followers on Instagram belongs to soccer player Cristiano Ronaldo. He also holds the number 1 spot for who is the most followed person on Instagram. He's arguably one of the best footballers in history and the first to breach the 200-million mark on Instagram. Ronaldo's star is still shining as the photo-sharing app's most popular account with one of the world's most famous faces.
As of September 2023, the Portuguese footballer has the best social media game. After an eventful few years on the Portuguese national team and now Al-Nassar FC, he has 539 million followers. The now-former player for Manchester United continues to assert his Instagram dominance.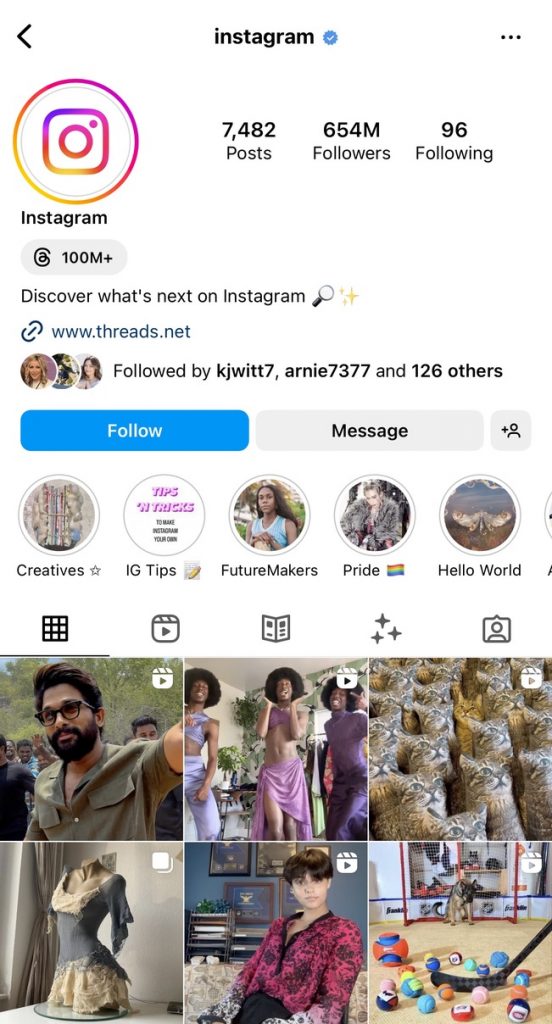 Who Has the Most Followers on Instagram Right Now: The Official Instagram Account
The much-coveted prestige of who has the most followers on Instagram right now belongs to the platform's account. The official Instagram account has 653 million followers as of September 2023. It's not surprising that Instagram's official account holds the top spot. IG is one of the world's most popular social media sites. Plus, the official Instagram page is a wealth of knowledge on how to use the site. Additionally, you need to follow Instagram to get the latest information on the entire platform.
The official Instagram account features other users who have visually appealing and interesting content. If you want to expand your brand, aim for a spot on Instagram's feed. You'll gain an audience of over 600 million users.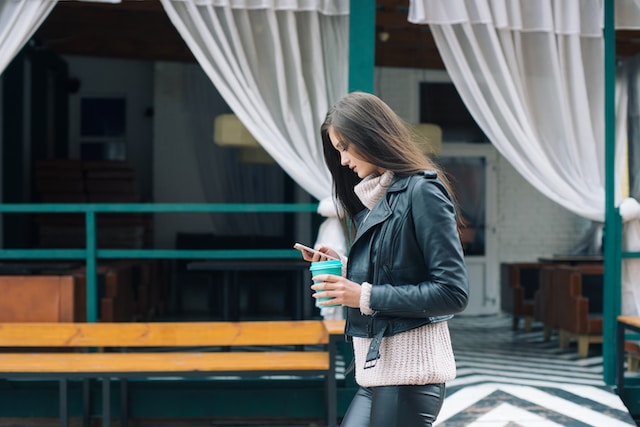 The Secret to Amassing a Huge Following
Fame-seekers flock to Instagram with high hopes of becoming successful influencers. The platform is, in fact, the birthplace of the now ubiquitous Instagram influencer. Users encourage followers through lifestyle motivation and brand deals. Many of these self-made models and brand "ambassadors" have built rewarding careers solely through the platform. Celebrities and athletes — including those on our list of who has the most followers on Instagram—generate additional income. They do so through Instagram and other social media advertising and sponsored content. For example, Cristiano Ronaldo ranked first in the average media value of one of his IG posts. The post brought him a whopping $985,441 U.S. dollars.
E-commerce startups and small- to mid-sized businesses also use the platform. They take advantage of its amazing marketing potential, particularly when using ads for e-commerce. If you're a small business or aspiring influencer, try marketing yourself or your business on Instagram. You may not have one of the most followed Instagram accounts. But with the right social media strategy, your business flourishes.
If you're looking for a way to boost your follower numbers, look no further than Path Social. It's no secret that organic growth is crucial to lasting Instagram success.
Path Social does not stray from this tried-and-tested growth strategy. With their proprietary AI targeting algorithm, Path Social tracks down real users. Users who are already looking for the kind of content you have to offer. Their in-house team of social media experts does the heavy lifting and organically promotes your content to your target audience. Start growing and gaining Instagram followers today.