Who Owns Instagram? A Timeline of Instagram's Milestones
Instagram ranks fourth among the most popular social media platforms in terms of user numbers, with an estimated 1.21 billion active users per month or 28 percent of the world's internet users. Instagram has changed ownership twice since it was first launched for iOS in late 2010. Who owns Instagram today? Let's take a look at Instagram's ownership history.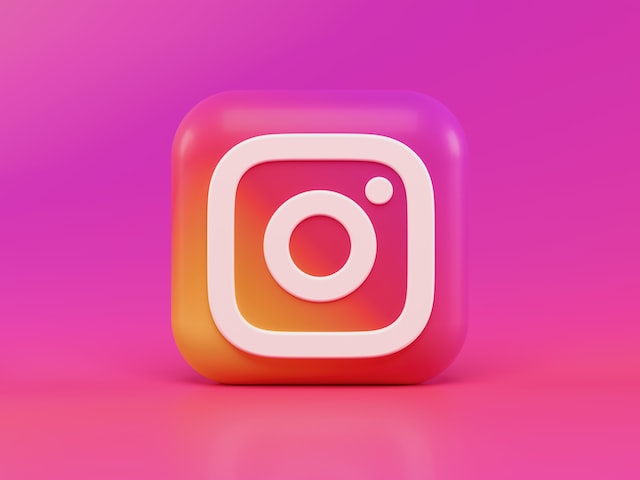 What Company Owns Instagram?
The company that owns Instagram is Meta Platforms, formerly Facebook, Inc. Meta Platforms also owns the world's four most extensive social media platforms, namely Facebook (core platform), WhatsApp, Facebook Messenger, and Instagram.
Timeline of Instagram Funding and Who Owns Instagram
Who owned Instagram when it was first developed? Initially named Burbn, Instagram was first developed as a mobile check-in app by Kevin Systrom and Mike Krieger in early 2010. They eventually redesigned Burbn into a photo-sharing app. The rebranding also came with a name change; Systrom and Krieger came up with the name "Instagram" by blending "instant camera" and "telegram."
In March 2010, Instagram received seed funding of US$500,000 from Baseline Ventures and Andreessen Horowitz. In February 2011, Instagram raised US$7 million in Series A funding from various investors, including Benchmark Capital, Jack Dorsey, Chris Sacca (through Capital fund), and Adam D'Angelo.
After passing several startup milestones, Instagram closed its Series B funding round in April 2012 with US$50 million from venture capitalists, including Sequoia, Thrive Capital, Greylock, and Benchmark.
A few days later, on April 9, 2012, Facebook, Inc. (now Meta Platforms) bought Instagram for US$1 billion in cash and stock. The deal was officially closed on September 6, 2012.
With Facebook, Inc.'s rebranding to Meta Platforms in October 2021, who owns Instagram, has also changed to the Meta company.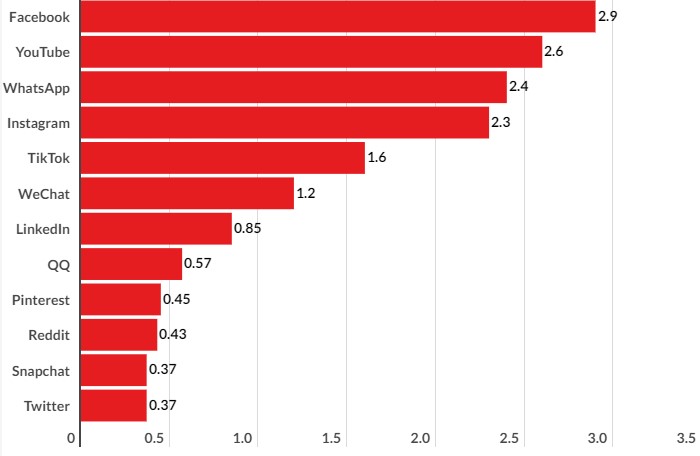 Who Owns Instagram Now in Terms of Shares?
Who owns Instagram now in terms of shares is Meta Platforms' founder, chairman, and CEO, Mark Zuckerberg.
According to Meta Platforms' annual filing with the Securities and Exchange Commission (SEC), Mark Zuckerberg owned 13.6% of the company as of December 2021.
Zuckerberg is one of 32 Class B Meta shareholders. Each Class B shareholder is entitled to 10 votes for every share. Zuckerberg continues to own the majority of Class B shares and votes.
Instagram Growth Through the Years
Who owns Instagram now will likely stay the same until the foreseeable future.. Despite the entry and mainstream popularity of new apps like TikTok, Instagram's solid foundation, innovative features, and loyal following give the platform a razor-sharp competitive edge that's hard to match.
Instagram's growth through the years and especially the history of investors and who owns Instagram are a chronicle of the platform's remarkable success. Here are the platform's most notable milestones.
October 6, 2010: Instagram recorded more than 25,000 user registrations on the first day of its launch. The platform had more than 100,000 users within a week.
December 12, 2010: Instagram surpassed 1 million registrations.
June 2011: Instagram hit 5 million monthly active users.
September 2011: Instagram reached 10 million monthly active users.
April 3, 2012: Instagram became available to Android devices and was downloaded more than 1 million times in less than a day.
April 5, 2012: Instagram was valued at US$500 million after raising US$50 million in its Series B round of funding.
April 9, 2012: Who owns Instagram shifted hands when Facebook acquired the platform for approximately US$1 billion in cash and stock.
April 30, 2012: Instagram reached 50 million monthly active users.
February 2013: Instagram reached 100 million monthly active users.
September 2013: Instagram reached 150 million monthly active users.
March 2014: Instagram reached 200 million monthly active users.
December 2014: Instagram reached 300 million monthly active users.
September 2015: Instagram made ads available globally.
September 2015: Instagram reached 400 million monthly active users.
June 2016: Instagram reached more than 500 million monthly active users.
December 2016: Instagram reached more than 600 million monthly active users.
June 2018: Instagram breached the 1 billion mark for the number of monthly active users.
December 2021: Instagram hit 2 billion monthly active users.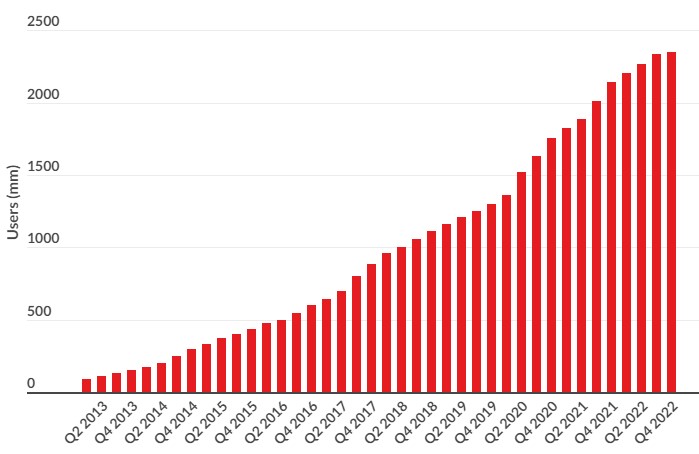 Who Owns Instagram in Terms of Demographic, Most Number of Followers, and Most Liked Post?
There's more than one way to define "Who owns Instagram?" Let's break down who dominates on the platform by category.
Largest demographic on Instagram: Users aged between 18 and 24 years make up almost 31 percent of global Instagram audiences as of January 2023. Females accounted for 50.8 percent of global Instagram users. According to Business of Apps, over 70% of Instagram users are under 35 years old.
The country with the highest number of Instagram users: India has the largest Instagram audience, with 230 million Instagram users to date.
Most popular Instagram feature: Instagram Stories, which had 500 million daily active users by January 2019.
The account with most number of followers: Instagram's official page remains number 1, with 610 million followers. The most followed personality on the platform is Cristiano Ronaldo, with 552 million followers.
Most popular Instagram post: Lionel Messi's carousel post featuring his team's 2022 FIFA World Cup win over France.
The industry with the highest engagement on Instagram: Socialbakers reports that fashion pages account for 25% of all brand interactions on Instagram.
Who owns Instagram in terms of shares? According to Meta Platforms' 2021 annual report, 3,258 Meta Platforms shareholders hold Class A common stock and 32 shareholders hold Class B common stock. Class A common stock is available to the public, and each shareholder gets 1 vote per share. Class B common stock is not available to the public, and each shareholder gets 10 votes per share.

While Zuckerberg does not hold the majority of shares in terms of stock, he holds the most voting power. Meta's founder, chairman, and CEO, therefore, technically owns Instagram.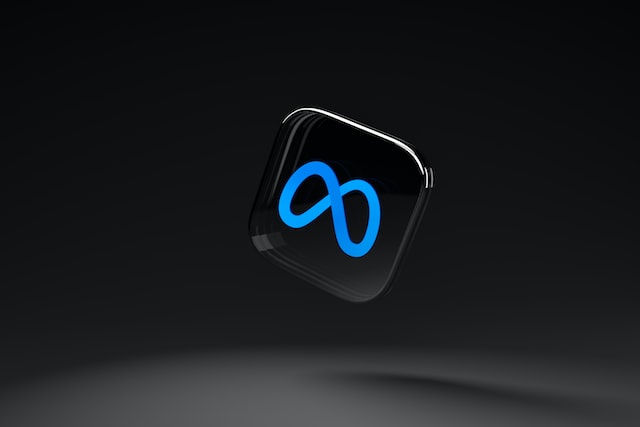 How To Grow Your Brand and Have a Piece of the Instagram Pie
With upwards of 2 billion active users per month, Instagram shows no signs of slowing down. Who owns Instagram now may have plenty to do with the platform's continued popularity, but it is the billions of users worldwide that fuel Instagram's continued growth.
This massive Instagram audience represents a pool of virtually infinite targeting opportunities for brands. It takes a lot of work, but you can also grow your brand on the platform and get a piece of the Instagram pie.
Targeting the right audience for your business is often the trickiest part. Instagram's algorithm decides which pieces of content to display on users' feeds based on the relevance of the content to a user's interests. Figuring out the best strategy to optimize your content's relevance for your target audience often involves a lot of trial and error. Once you've perfected your strategy, you'll be rewarded with consistently high engagement and a regular influx of new followers.
If you need help with your Instagram growth strategy, get it from an expert like Path Social. When you team up with Path Social, you'll have precise audience targeting capability, made possible by their advanced, proprietary AI technology. The technology tracks down real users who are right for your brand. You'll also receive expert help from Path Social's in-house team of social media specialists. They'll provide assistance promoting your content to your target audience.
With Path Social, your brand will grow with real followers who are genuinely interested in what you have to offer. You'll reach potential new followers whose interests are aligned with yours.
Path Social is trusted by tens of thousands of brands from all industries on the platform. The company has helped all kinds of businesses and influencers achieve consistent and lasting growth. Start growing and gaining Instagram followers today!