Instagram Verification: How To Get Instagram's Blue Tick
Instagram is home to millions of users showcasing their lives and content to other users on the platform. As individuals and businesses connect and engage on this platform, there is a need to stand out from the crowd. As such, many consider Instagram verification, which is a coveted blue tick that stays next to their Instagram Bios.
This blue tick has become one of the most highly-sought after features on Instagram because it symbolizes authenticity and importance. Having this tick signifies to the world that your account is unique. Also, you can enjoy Instagram's premium offerings as a verified user.
As an emerging content creator, you must consider getting verified on Instagram. This guide will walk you through the benefits and requirements of Instagram verification. Afterward, you can begin your verification process. Have an insightful read ahead!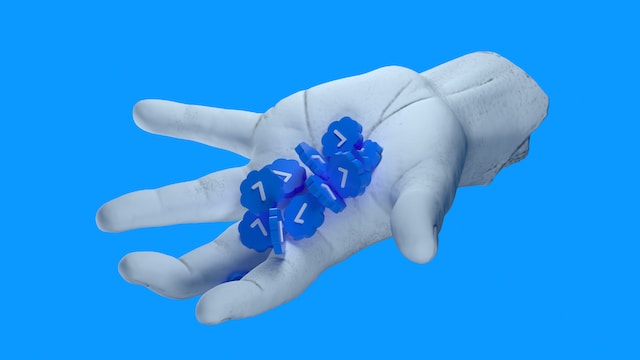 6 Advantages of Getting the Instagram Verification Badge
The Instagram verification badge, or the blue tick, symbolizes the authenticity and credibility of notable accounts. It helps users differentiate genuine influencers, content creators, celebrities, and public figures from impersonators.
By undergoing Instagram verification and having this badge, you become unique to your followers. This puts them at ease when engaging and sharing your content, as Instagram deems you legit. Here are six benefits of obtaining the verification badge on Instagram.
1. Instagram Verification Helps Build Trust and Credibility
Fake profiles and impersonators posing to be the real deal often riddle social media platforms. However, passing the Instagram verification process and earning that blue tick makes you a beacon of trust and credibility.
Interestingly, users find it easier to relate to verified Instagram accounts as they perceive them as legitimate and trustworthy. So, the verification badge serves as a seal of approval, instilling confidence in your followers and potential collaborators. This helps you foster meaningful relationships within the Instagram community.
2. Instagram Verification Enhances Visibility and Engagement
Instagram verification increases your account visibility and engagement. Verified Instagram accounts enjoy higher engagement rates, as users are more inclined to interact with trusted creators and brands.
Of course, the journey to earning the verification badge takes work. Yet, by earning the verification badge, you create an environment where more users will discover and appreciate your content.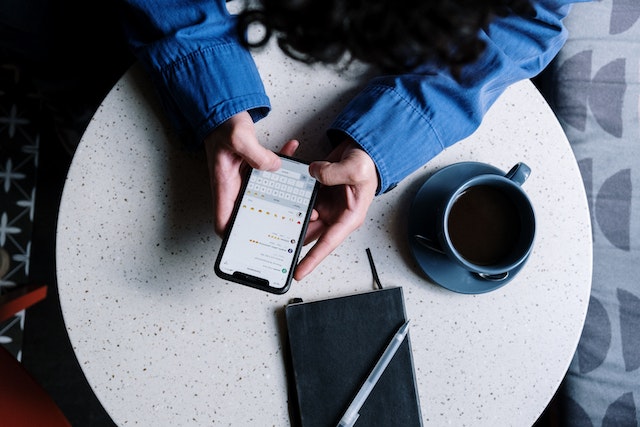 3. Getting Verified Lets You Access Exclusive Features
Instagram has many exclusive features, and successfully passing the Instagram verification gives you direct access to these features. For instance, with a verified account, you can use the swipe-up feature to direct traffic to external links. This feature is valuable for brands seeking to drive traffic to their websites, landing pages, or social media channels.
4. Instagram Verification Provides Monetization Opportunities
Instagram verification opens doors to monetization opportunities. Verified influencers and content creators are eligible to participate in the Instagram Play Bonus program or its Partner program. This allows them to earn money through branded content campaigns and advertisements. Also, Instagram pays verified influencers when they create captivating Instagram Reels. All these monetization options available make Instagram verification a sweet deal.
5. It Shields You Against Impersonation
Impersonation is a growing social media issue, with malicious actors attempting to create fake accounts. They try to mimic prominent figures and brands for nefarious purposes. Instagram verification shields against impersonation, as your users can dismiss any other non-verified account claiming to represent you. Furthermore, the verification badge safeguards you from potential reputational damage and false representation.
6. Enhancement of Strong Partnerships and Effective Collaborations
Achieving long-term success on Instagram as a content creator requires collaborating with brands and other top influencers. Businesses majorly seek and collaborate with verified influencers and brands on Instagram due to their established credibility and wider reach. Thus, Instagram verification serves as a catalyst for forming valuable partnerships.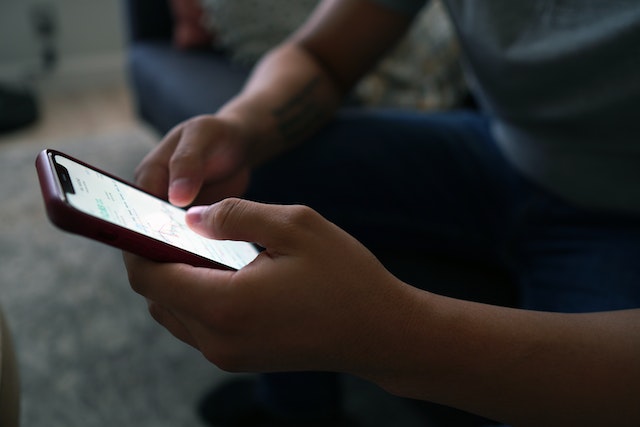 5 Instagram Verification Requirements You Should Know
With the highlighted benefits, no doubt you are ready to take the big step toward getting verified on Instagram. While having a blue tick is fascinating, Instagram sets certain requirements that accounts must meet for verification consideration.
While Instagram does not disclose specific details, we can explore its general requirements. By understanding these requirements, individuals and businesses can work toward meeting them and increase their verification chances. Here are five main Instagram verification requirements you should know.
Your Instagram account must strictly adhere to Instagram's Community Guidelines and Terms of Use.
Your account must be authentic. The platform verifies accounts of real individuals, brands, and entities.
Your account must be public. A private account will not pass the Instagram verification process.
Your Instagram profile should be complete with a bio and profile picture, thus demonstrating your activeness on the platform. Having a complete bio is also an effective way to attract and gain followers organically on Instagram.
Your account must be notable to be fit for verification. It must represent a famous and highly-searched person or individual. To further increase your verification chances, featuring authentic new sources is a huge bonus.
Furthermore, it is vital to note that your follower count is not a necessary requirement for getting verified on Instagram. Whether you boast a few hundred or thousands, you can still apply if you meet the abovementioned requirements.
The path to attaining verification on Instagram is not easy. However, adhering to Instagram guidelines and requirements boosts your chance of securing the coveted blue tick. Suppose you meet all these requirements; you are on the right track to becoming verified on Instagram. Let's discuss how you can do this.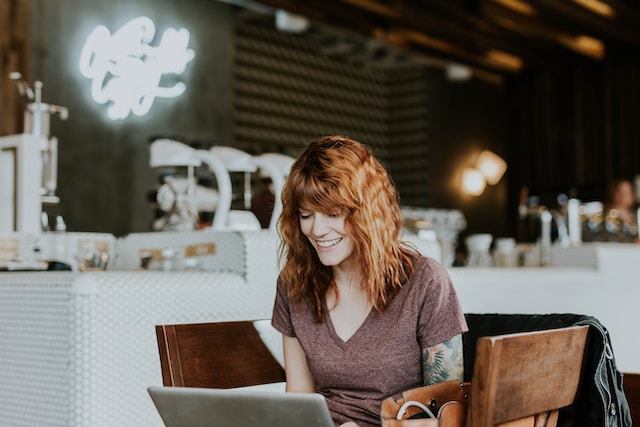 How To Get Verified on Instagram in 9 Simple Steps
When you meet all the requirements for Instagram verification, your next step is to get verified. You can learn how to get verified on Instagram in nine simple, creative moves. Consider each step carefully.
Start by tapping the icon with your profile picture in the bottom-right corner of your mobile device.
Tap the menu icon in the top-right corner to reveal your profile settings.
Select the settings icon. Afterward, click Account in the settings menu.
Scroll down in the account settings till you see Request Verification. Afterward, select it.
A form appears with your account name pre-filled by Instagram. Then, type in your full name. For a business account, fill in the name of the person managing it.
Prove your identity by choosing your identification type and adding a clear photo. You can use a driver's license, passport, or national ID card for a personal account. For business accounts, official documents like tax filings or articles of incorporation will do.
Confirm your notability by providing information proving you are a celebrity, public figure, or brand. You can also share the names that your fans and audience address you as and describe your audience optionally.
Add optional links that support your notability status. You can add other social media accounts, articles, news, or press releases featuring your brand. Also, refrain from promotional or paid content, as it can hamper the verification process.
Review and verify your information, then click submit to send your verification request to Instagram.
The review process regarding your Instagram verification can take some time, even up to 30 days. However, you don't need to worry; you are on the right track to becoming verified.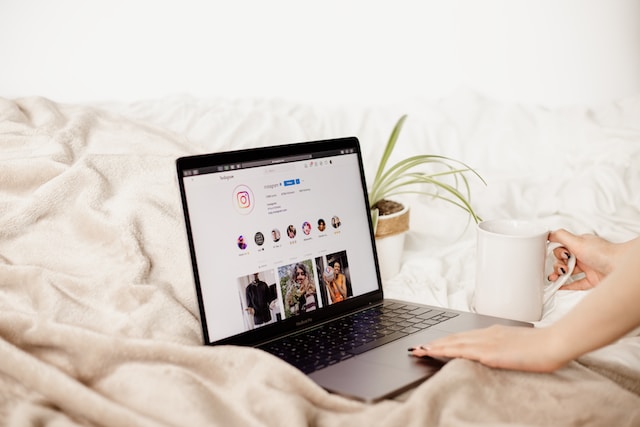 Understanding the Meta Instagram Verification for Cross-Platform Capabilities
Undoubtedly, getting verified can be a challenging yet rewarding journey to boost your chances of success on Instagram. While this verification works only for Instagram, there is another way of getting verified on other social platforms through Instagram.
Meta Instagram verification is a new feature where you can verify your Facebook (Meta) and Instagram accounts together. If you have a verified badge on Meta, you can leverage it to gain recognition on Instagram and vice versa.
This innovative verification process is a game changer, as you can link your verified Meta account to your Instagram account. This connection is a compelling reference, indicating thorough scrutiny of your account, which earned you a verification badge.
Overall, the Meta Instagram verification process offers an exciting pathway to build credibility rapidly. Rather than struggling to meet each platform's requirements, you can consolidate your authenticity across multiple platforms with this verification type.
The Pitfall of Verification: Should You Buy Instagram Verification?
In the quest for online validation, many aspiring influencers see Instagram verification as a symbol of success and recognition. As a result, they try to boycott the rigorous verification process by purchasing the verification badge. While it offers instant credibility and provides a shortcut to legitimacy, there are dangers involved when users buy Instagram verification.
Many online services today claim to offer verification on Instagram for a fee. They often promise to connect users with "insiders" to help fast-track their verification application. However, there are potential risks involved in pursuing such services. Not only is there no guarantee of successful verification, but unsuspecting users can fall victim to scams or identity theft.
Buying verification for Instagram allows impostors to impersonate real accounts and harm their reputations. Consequently, the idea of the verification badge to distinguish genuine accounts from impostors tarnishes due to illegal verification purchases.
Instagram takes the issue of buying verification seriously and actively works to combat such fraudulent practices. The platform has put AI systems and human moderators in place to identify and suspend accounts that violate its policies. Anyone caught engaging in such unethical practices may face severe consequences, including account suspension and loss of followers.
How Much is Instagram Verification with Meta Verified?
While curbing the unethical practices regarding verification on Instagram, the platform has established a secure way of getting verified. Instagram introduces Meta Verified as a fast and safe way to acquire Instagram verification.
Meta Verified offers a subscription bundle tailored for creators on Instagram and Facebook. It includes a host of enticing features:
Account verification with the verification badge
Account impersonation protection
Exclusive stickers
Expanded Reach
Access to Human support agents.
While this feature of Meta Verified is enticing, how much is Instagram verification? The subscription costs $14.99/month for those who sign up on iOS and Android. However, a subscription via the web (currently available only for Facebook) is at a discounted rate of $11.99.
According to Instagram head Adam Mosseri, charging for premium subscriptions with exclusive features has become an industry-wide trend. Meta Verified is exclusively available to individuals to avoid the chaos that ensued when Twitter introduced a similar plan. The chaos was due to malicious actors claiming to represent verified entities and brands, causing reputational harm on Twitter.
To avoid this situation, Meta Verified enforces strict verification requirements. It involves rigorous checks, including verification of your name and photo against a government-issued ID. This robust verification process ensures that only genuine, legitimate accounts receive the coveted verification badge.
It also mitigates the risks of illegitimate verified accounts plaguing the platform. However, aspiring influencers and brands seeking the original verification style can apply for free if they meet the requirements.
Path Social Can Enhance Organic Growth for Your Content
The pursuit of authenticity and credibility is a thrilling adventure that captivates individuals and brands alike. Instagram verification has become a beacon of legitimacy, setting verified accounts apart. Beyond the blue tick, it paves the way for enhanced visibility, exclusive features, and valuable collaborations on the platform.
However, the path to verification demands dedication, genuine engagement, and adherence to Instagram's community guidelines. Building an authentic online presence is a journey that yields lasting rewards, empowering users to connect with their audiences creatively.
Path Social emerges as a cutting-edge social media management platform in the quest for authenticity. It provides users with the tools to nurture their online presence, from crafting engaging content to analyzing performance metrics. It also empowers users to make informed decisions, enabling them to grow and flourish in the ever-competitive social media landscape.
By integrating Instagram verification with the comprehensive capabilities of Path Social, creators can unlock their full potential. They can become fully authentic on this digital platform as they connect to their audience and expand their reach. Sign up with Path Social today, and grow your followers organically.