Increase Your Followers Through Your Instagram Bio
There are a number of effective ways to increase your followers organically. Instagram provides its users — whether new or a pro, and whether they have a personal or business account — with all the tools they need to grow on the platform.
Your Instagram bio is one account feature that you can and should optimize to help you reach your growth goals. Especially if combined with a partnership with a reliable growth service, creating a unique and interesting bio can consistently deliver new followers to your account.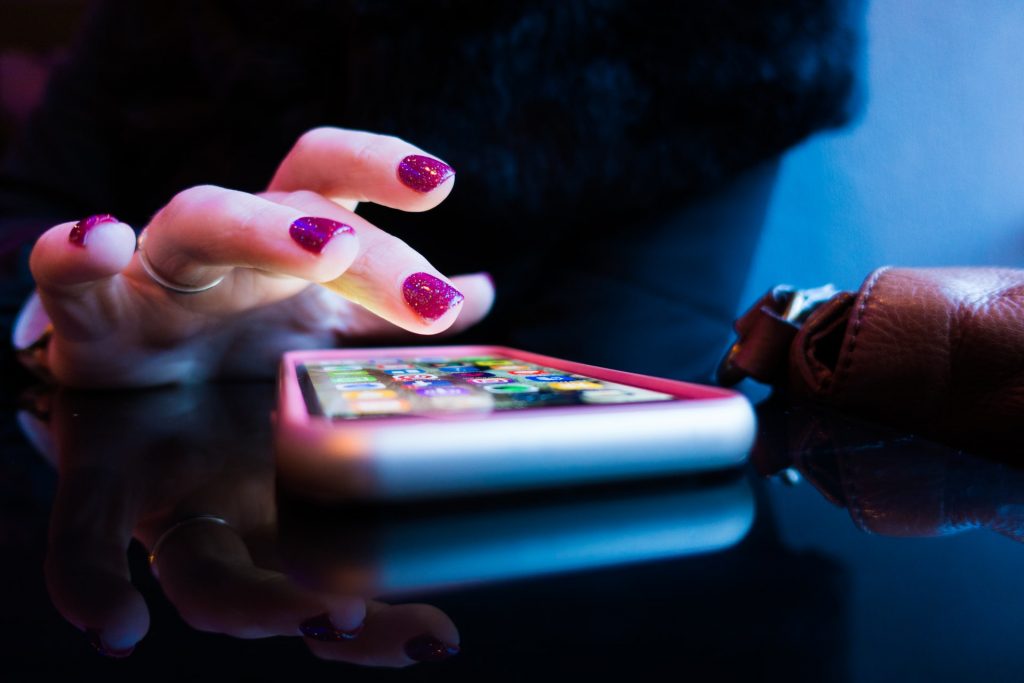 A carefully crafted Instagram bio should clearly and simply explain who you are and what you offer; it should build your brand and sound professional; it should also make viewers want to follow you to learn more about you.
Let's take a look at the essential elements of a good Instagram bio and how it can further your Instagram growth. 
The Benefits Of a Well-Written Instagram Bio
When managing a business, every single step you make counts. And even with the accelerated pace of information turnover and the short attention span of users on social media, the old adage "First impressions last" still applies. Your Instagram bio is a wonderful opportunity for you to create a great first impression. It's one of the first things people check when they want a clear and quick description of who you are. It can set the tone for your overall brand identity and messaging. It can be a compelling introduction that will pique people's interests and make them want to learn more about you.  
Making it easy for people, especially your target audience, to discover who you are and to connect with your identity as a brand will increase the likelihood that they'll follow you and engage with your content. When you're able to catch the attention of a potential new follower and they land on your Instagram bio page, you have the chance to convince them to take one more step and give you a follow.
The bio is a basic Instagram feature, but your bio copy should be far from basic. Here's how you can craft an exceptional bio that will drive your follower numbers up!
Identify your target
First things first, lock in on your target audience. You want your bio to instantly connect with the right people; to be able to do this, you must identify who you want to connect with.
Instagram Bio Tips and Tricks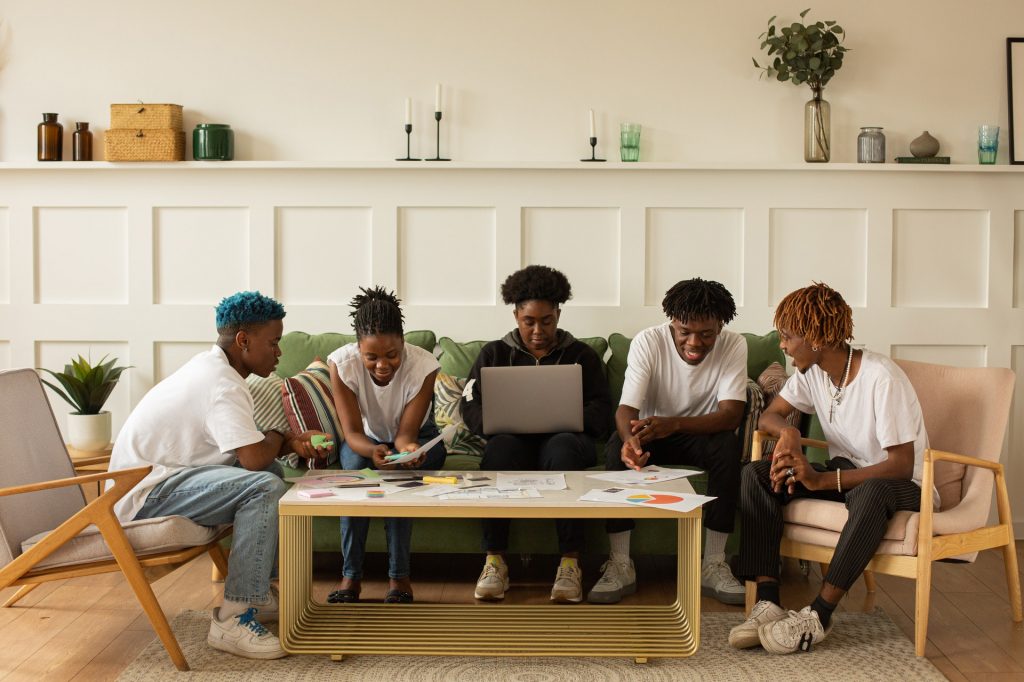 As your overarching goal is to organically grow your brand on Instagram, you should focus your efforts on targeting users who are most likely to be interested in what you have to offer. Your bio should also reflect this; it should hit the right mark, so to speak, and not just any mark. Connecting with the right people through your bio means that any new followers you'll gain are already genuinely interested and most likely to stick around for a long time and provide quality engagement.
Know what your target audience likes
Knowing the right words to say does not come easily to everyone. Given the character limitation for Instagram bios, you might find it hard to compose a description of who you are
that is both concise and engaging.
You can keep it simple and boring, and just be done with it. But if you put yourself in the shoes of your target audience, you may get a good idea of what they'll find interesting. Their age, gender, and location, for example, can help you write a suitable bio that will appeal to them.
The type/s of content you produce or your particular niche can also help steer your composition in the right direction. If you create memes, for example, your bio should be smart and funny. If you're a travel blogger, your bio can be an exciting invitation to join you on adventures. Depending on your brand image, you can even use emojis in your bio to make it more fun and friendly.
Producing content that your followers can relate to is one of the goals of successful brand promotion. Your Instagram bio also counts as a piece of content you produce, and especially because it encapsulates your overall brand identity, it has to make the right impact on the right people. The words and hashtags you use, the tone of voice, and the specific information you share will depend on what your target audience actually likes; so you must be very well-informed about the latest trends in your niche/industry and what your competitors' followers are most interested in.
If you need more inspiration, you can check out the bios of your competitors with the highest number of followers and rate of engagement. Take note of the best elements of each bio — what you think will resonate most with your target audience and will paint the exact picture you want them to see. Use these elements as a blueprint for your bio and add your personal touch to make it your own.
Take note that taking inspiration from another user's bio is okay, but you should not blatantly copy any part of it. You will lose your credibility and may even be flagged by Instagram for violation of community guidelines.
Use links
If you have accounts on other social media platforms, on YouTube, Snapchat, and/or a website, you should provide a direct link to them in your bio. However, you're only allowed one external link in your bio, so choose carefully if you have more than one link to share. Make sure your selection has the best chance of earning you more followers and, perhaps, more customers as well.
It might seem natural to simply link to your blog's homepage, for example. But if you have a Twitter or Facebook post that blew up in likes and engagement, linking to this would be the better choice as it would generate more interest in your brand.  
Keep in mind that you can update your bio regularly to keep it fresh. So you can post different links to promote various content, which will also help you generate more engagement for these pieces of content.
As much as possible, use a URL shortener, such as Bitly, when posting a link in your bio as the link will also count against the bio's character limitation.
Be smart with your keywords
Using the right keywords is an effective way to increase your discoverability, but it's also possible to overdo it. SEO best practices have changed a lot over the years, and the quality of your content is now more important than the quantity of the keywords you use to rank high in searches. Unnecessary use of keywords will hurt your discoverability more than they will benefit you; it can make your page appear spammy and cause potential new followers to lose interest.
Optimizing your content — including your bio copy — should not mean compromising its overall value to your target audience. Remember that you want them to want to get to know you better. You must achieve a balance between discoverability through smart keyword use and valuable user experience through high-quality content. 
We should also point out that using keywords in your bio won't do you any good, because bios don't show up in searches. But you can include a targeted keyword in your bio's name field. A good choice is a keyword related to your industry so that your page will show up in search results for businesses when the particular keyword is used.
If you're selling home decors, for example, you can use "home decor specialist" or any variation of the keyword "home decor" in your name. Your page will have a good chance of getting discovered through Instagram search results for anything related to home decor.
If your character allotment will still allow it, add a call to action in your bio to encourage your viewers to click on your link or to give you a follow.
The power of hashtags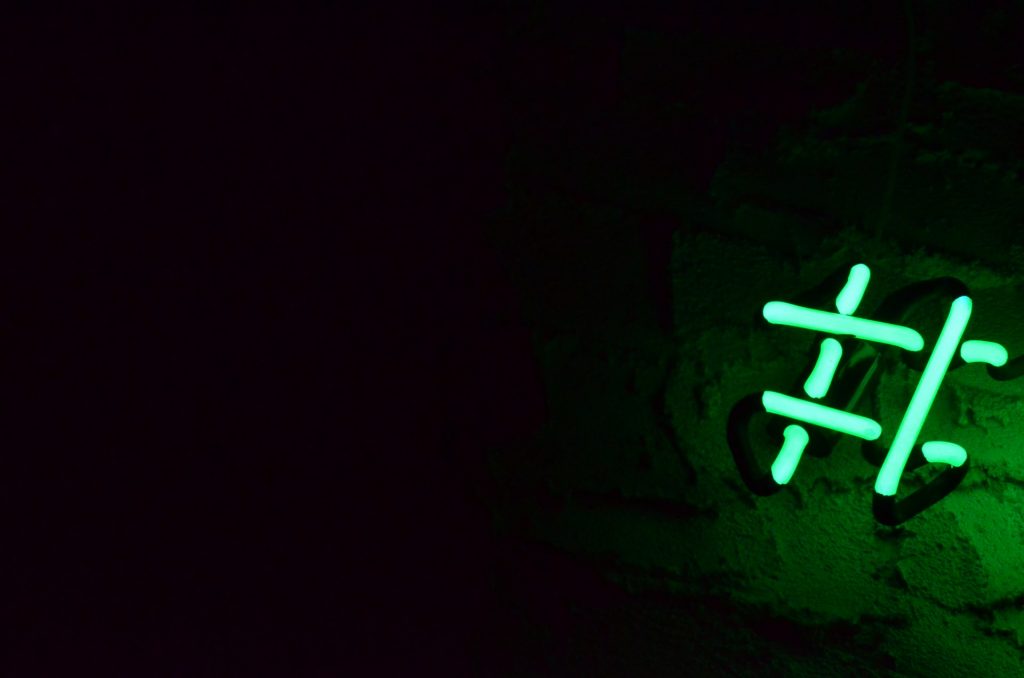 Using the right hashtag can help generate greater awareness about your brand, both on Instagram and your other social media accounts. Usernames and hashtags are clickable; a hashtag included in your bio, however, is not a clickable link, but a branded hashtag can deliver amazing results.
If you can afford to invest in a customized hashtag for your business, do it! Your own hashtag will link all your pages and content together and heighten your discoverability everywhere online, not just on Instagram.
Another way to help people easily identify you through hashtags is by creating an original hashtag tagline that represents your brand identity and which you can use in most, if not all, your posts. Hashtags specifically created for campaigns or contests can encourage people to participate and create their respective hashtag trends. Lastly, you can create content for hashtags centered on current issues, awareness campaigns, and other popular trends — as long as these hashtags are also relevant to your brand, industry, and target audience.
Even if a hashtag included in your bio is not clickable, interested viewers who may be curious enough to do a search on the hashtag will be able to discover all your posts that use the same hashtag, thereby learning more about who you are.
As with external or Instagram post links, you can also regularly update the hashtag you use in your bio.
Make your presence known through Instagram Stories
Since they were launched, Instagram stories have become the most popular feature on the platform, generating very high views and engagement. Story highlights are one of the recent updates done for Instagram stories, and you can take advantage of this feature to foster new and valuable connections.
Just as stories allow you to keep your followers up-to-date almost in real-time and, thereby, keeping them engaged, story highlights allow you to keep your profile updated with the most popular stories you've posted. Story highlights can give new and existing followers a peek at what your brand has been up to recently and create a visual story of your identity through story snippets.  
Stories have greater appeal than regular posts because they're images designed to say a thousand words, as the famous saying goes. Most Instagram users prefer consuming content in small and quick bites, so to speak, and stories are the perfect way to feed their craving for bite-sized visual gratification.
How are stories and story highlights linked with your bio? If you create sufficient interest in your brand through your stories, potential new followers will, naturally, want to visit your profile and check out your bio to get to know you more. Your stories, therefore, can be an effective tool to drive more traffic to your bio, which you can further set up to convince your target audience to hit the follow button.
By keeping your page fresh and interactive through stories, you can increase your visibility on other people's feeds and help more people discover your brand.
Add contact information
One of the useful features exclusively available to Instagram business accounts is the additional contact information option. Make sure to provide various ways for people to get in touch with you aside from sending you a DM on Instagram, such as through email, your website, a phone number, and even a business address (if applicable). Letting people know that you can be easily reached fosters a feeling of assurance that you're legit and reliable. 
Don't skip the business category field in your bio section, as well. The more information you can provide about your business, the easier it will be for visitors to understand who you are. As much as possible, eliminate the guesswork out of the learning-about-you stage. Potential followers should not be left wondering about what you're all about after checking out your bio; if you want them to hit the follow button as soon as possible, then give them all the important information they need to make that decision as quickly as possible, as well.
Having a clear and straightforward bio (that's also far from basic and boring) will also help eliminate people who are not a good fit for your brand and community, as they will instantly know that you don't have what they're looking for. This is a good thing because you'll be able to improve the quality of your followers and ensure that those in your community are genuinely interested and engaged.  
Choose a good profile photo
What is a good profile photo? Most business accounts simply go with their logo, and this is fine; it creates easy brand recognition, it's unambiguous, and it genuinely represents your identity. As your profile photo will always accompany every post you make, using your brand logo is a convenient and effective way to build your brand image.
If you are the brand, however, such as the case with bloggers, entrepreneurial profiles, and influencers, your best options are a professional and pleasing headshot or a creative shot that captures the essence of what you do.
When in doubt, check out the profile pictures of accounts similar to yours. What makes a good profile photo may also be in the eye of the beholder, but just remember to stay true to your brand identity. Lastly, make sure your profile photo perfectly complements your bio.
Instagram and Your Business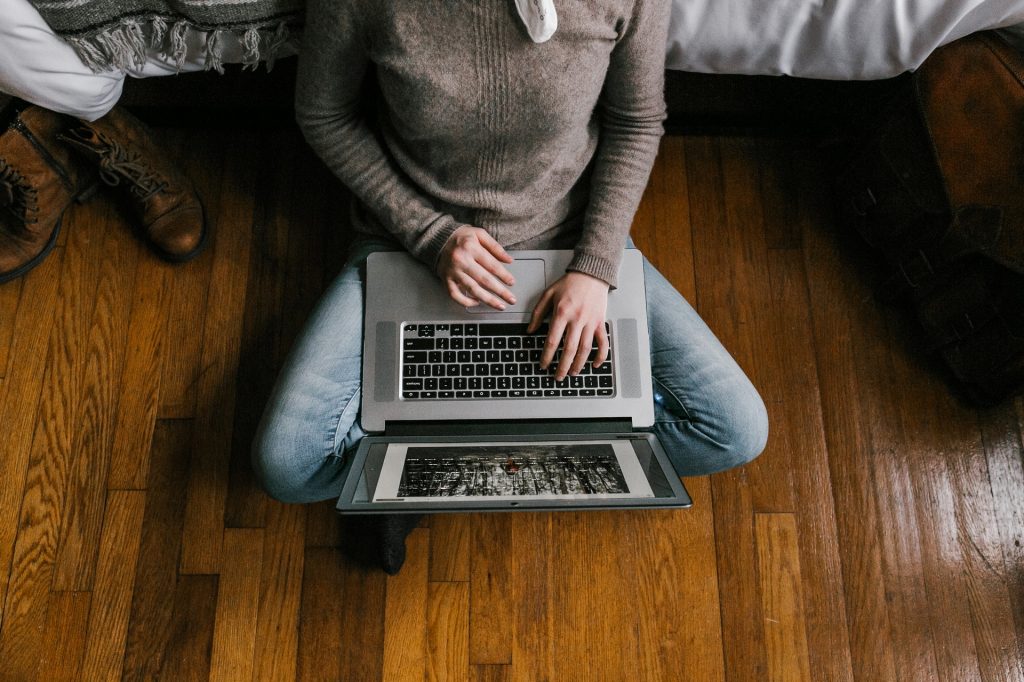 Instagram is a great platform for brands, whatever their size and niche and whether they're new or already established. Explore all the tools the platform offers to help you grow your brand. There are also plenty of third-party tools that can give your growth efforts a good boost, but be careful and smart when choosing a growth service. Keep in mind that organic growth should always be your main strategy and goal.
Depending on the type of business you're running, some growth strategies may prove more effective than others. Experiment with the most suitable ones for your industry and target audience; find a mix of different strategies to keep things fresh and dynamically engaging. Go ahead and give a growth service a try; just make sure you choose a legit and reliable company that knows the value of organic growth and employs an organic approach — like Path Social.
Instagram constantly rolls out upgrades and new features to improve user experience and provide the most innovative tools for businesses. Stay up-to-date on the latest features and don't be afraid to try them out. These are specially designed to maximize your potential and strengthen your brand presence, so learn how to fully take advantage of them.
Your Instagram bio, in particular, is not just a minor section of your profile that you should not bother with. Take the time to craft a bio that is informative, stimulating, unique, and is optimized to generate more interest in your brand and encourage new follows. Apply all the abovementioned "tricks of the trade" to create a compelling bio that will leave visitors wanting to know more. And don't forget to update your bio regularly with relevant links and hashtags.
If you're looking for a growth partner you can trust to deliver organic growth through authentic followers and quality engagement, check out Path Social and sign up now!