Anonymous Instagram Viewer: How to Secretly View Stories
The rise of social media means that there is always content available for us to view. Whether it's from friends, family, or influencers – their every move is often at your fingertips. However, in some cases, the poster is able to see exactly who views their content. That's right. With Instagram stories, a user can see the names of all viewers.
But what if you, the viewer, want to be a bit more secretive in what you watch? Is there a way to be an anonymous Instagram viewer of stories and other content? Luckily, the answer is yes. However, it will take a little work on your end.
Currently, there is no way within the Instagram app to be anonymous when viewing other users' Insta stories. But not to worry. We've got a few workarounds for you to share a few Instagram story viewer secrets and tips. Read on below as we break it all down. We'll cover the best ways to become an anon IG viewer, from utilizing airplane mode to creating secret profiles. And, of course, we've got step-by-step instructions on how to use each method. Ready to start? Grab your phone and keep scrolling.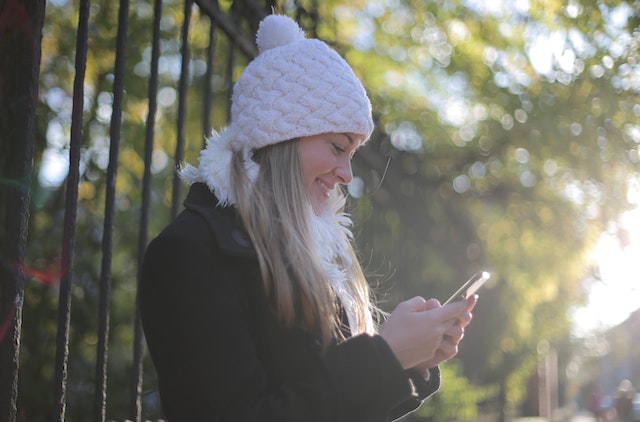 What Are Instagram Stories?
First, let's back it up a little bit. If you are new to Instagram or perhaps just an infrequent user, you may find yourself a bit confused. Maybe you aren't up to date on all the features of the social media app. Before we teach you how to be an anonymous Instagram viewer, let's get up to speed on what Instagram stories are.
Launched in 2016, Instagram stories have now become an instant favorite for the social media powerhouse. Stories offer an easy way to post whatever is on your mind. This popular feature lets you quickly share moments throughout the day captured in photos or videos. IG users add music to stories to create a fun experience for their viewers. This app feature is a great marketing opportunity for businesses that want to add website links to Instagram stories. Be sure to post your IG stories at the best time of day for the most views.
Stories appear together in sequence, creating a slideshow. Your followers will be able to access and view your story by easily scrolling through the stories button at the top of their feed page. They can also view your stories by going to your Instagram profile, then tapping on your profile picture.
It's important to note that all Instagram stories disappear after a 24-hour time period. If you're eager for your story to stick around a little longer, you're in luck. While Instagram automatically deletes stories after 24 hours, you do have the option to add them to your Instagram highlights. Don't worry, we will dive further into this feature below, and we have your back if your Instagram stories are not working correctly.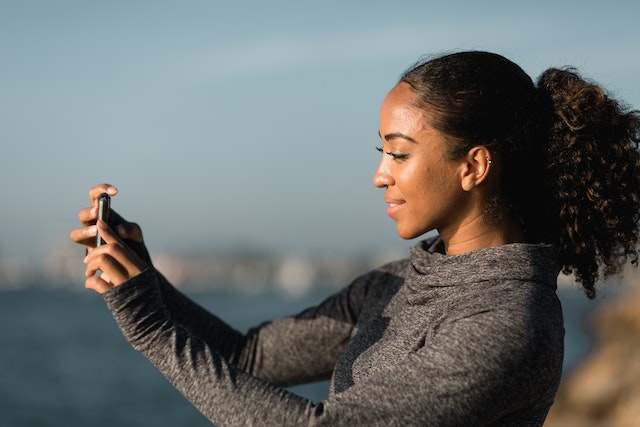 Why Would You Want to Be an Anonymous Instagram Viewer?
Now, you may be wondering why anyone would want to be an anonymous Instagram viewer. Let us quickly explain a few reasons why. As we briefly mentioned above, it's important to know that the author of the stories can see what users have viewed them.
To access this feature as the story poster, simply pull up a frame of your Instagram story. This is easily done by clicking on your profile photo in the upper left corner of your main feed page. Next, you'll want to swipe up from the bottom of the phone screen. This will show you the total number of people who have viewed that part of your story, along with their usernames.
With this knowledge, it can be easy to understand why someone would want to watch Instagram stories anonymously. Perhaps you want to check out someone's stories that you don't know in real life – and don't want them to catch you viewing. Or maybe you relish a bit of anonymity online and prefer to keep your social life under wraps. Also, if you've ever accidentally viewed someone's IG story, you probably want to avoid that embarrassment again. Either way, we definitely get it. Privacy can be hard to come by on social media apps, and going incognito can sometimes be welcomed.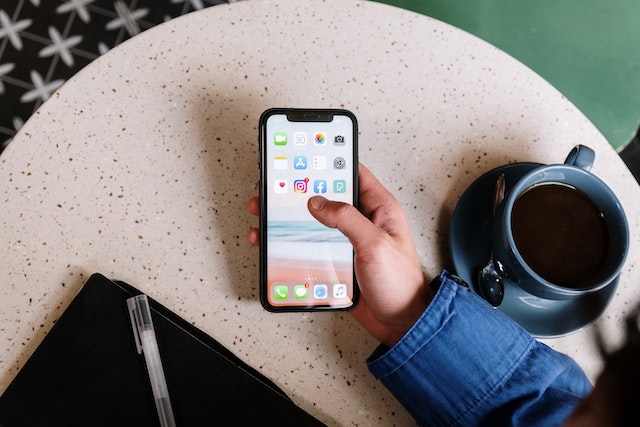 How to View Instagram Stories Anonymously: Three Methods to Become an Anonymous Instagram Viewer
Congratulations, you are all caught up on the what and the why. Finally, it's time to get into the main topic at hand – the how. That's right, we're here to discuss how to view Instagram stories anonymously. Now, we want to again mention that there is not currently a way within the Instagram app to remain anonymous when viewing other users' Instagram stories. However, there are a few options when it comes to workarounds to achieve anonymity.
You'll need to look to resources mostly outside of the Instagram app. These can include phone settings, third-party apps, and even secret Instagram profiles. All techniques will produce the desired results. However, it's important to remember that none are endorsed or approved by Instagram. Now, let's begin our discussion of three popular ways to become an anonymous Instagram viewer of stories. Grab your phone to follow along and give these methods a try.
How to Be an Anonymous Instagram Viewer With Airplane Mode
One easy way to be an anonymous Instagram viewer when it comes to stories? Utilizing your phone's airplane mode setting. It makes sense – after all, placing your phone in airplane mode disconnects the internet connection and cellular network. Therefore, you are unable to use most phone and app functions that require a signal, including features on Instagram.
With airplane mode turned on, this allows you to secretly view some downloaded content without being seen. However, this method does come with somewhat of a catch. You'll need to have the stories pre-loaded before switching your phone into airplane mode. If the stories aren't pre-loaded, you run the risk of them not properly downloading once the cellular connection or internet is turned off.
Are you interested in learning how to put this anon-viewer method into action? Simply follow the below steps for iPhone users. You'll be an anonymous Instagram stories viewer in no time.
Open your Instagram app and go to the user's profile.
Wait for their stories to fully load. You'll see a multi-colored ring around their profile picture story icon.
Now, swipe down from the upper right-hand corner of your phone. This will access your phone's control center.
Next, turn on airplane mode by tapping on the plane icon. Both your Wi-Fi and cellular data icons will disappear, indicating they are off.
Return to your Instagram app and enjoy watching the pre-loaded Instagram stories without being seen.
Of course, you'll want to be sure to leave their profile and close the app before disconnecting airplane mode. Once you reconnect your device with the internet or cellular data, your username WILL show up on their list of people who have watched their stories.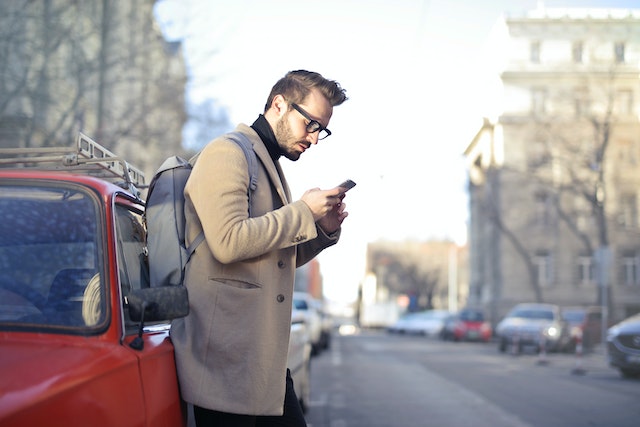 How to Be an Anonymous Instagram Viewer by Creating New Accounts
Of course, you always have the option of creating new Instagram secret accounts to become a stealth story viewer. This is an easy way to be an anonymous Instagram viewer of both stories and reels. Wondering why? It's simple. When your new Instagram handle shows up on a viewed stories list, the poster will not know it is you.
However, you'll need to keep a few things in mind. First, you won't want to attach any personal information to the new account. This includes your name, picture or anything else that could identify the account as yours. It's also important to mention that this method may not work if the user you wish to view has a private profile on Instagram. This is because you'll have to request to follow them before viewing their stories. If they do not recognize your Instagram handle, they may not approve you as a follower.
To create a new Instagram account, simply follow the below steps.
Open your Instagram app.
Access your profile by tapping on your profile picture icon at the bottom right-hand corner of the screen.
From here, look to the top left-hand corner of your screen and tap on your Instagram handle.
This will allow you to switch to any other accounts you've set up. To create a new account, simply select add account then create new account.
The app will now prompt you to select an Instagram handle for your new account. From here, the app will walk you through all the necessary steps to complete set-up. You'll also have the choice to make a private or public profile. This can be a key factor in keeping your real identity a secret when it comes to being an anonymous Instagram viewer.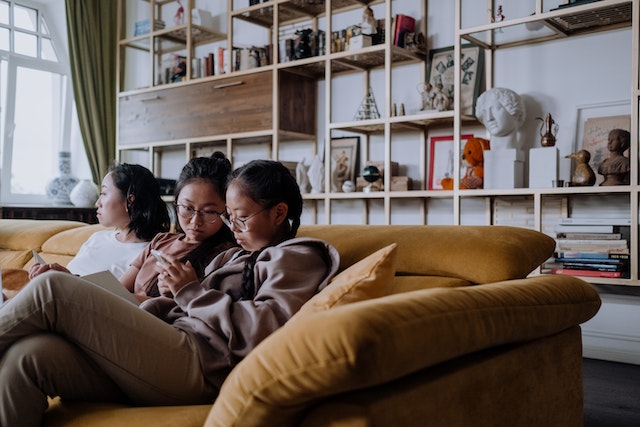 How to View Instagram Stories Anonymously With Third-Party Apps
With all of the features Instagram boasts, it's clear that users want more ways to get even more from them. That's where third-party apps come in. These are outside apps that have created workarounds to do things that Instagram doesn't currently allow. This includes things like seeing who views your Instagram to learning how to add music to your Instagram content. And, yes, that even includes figuring out how to view Instagram stories anonymously with third-party apps.
If this idea is something that interests you, take to the internet or your phone's app store for a quick search on the topic. You'll be able to find a variety of options to choose from, some that are free and some that cost money. Keep in mind that these costs can be both upfront and through in-app purchases after download.
We strongly recommend taking the time to do thorough research and read user reviews as well as privacy policies. Some third-party apps may require you to log into Instagram through their app, which can give them access to your account. It's important to know all the detailed facts beforehand. This way, you will get the best possible experience of being an anonymous Instagram viewer without jeopardizing your content or privacy.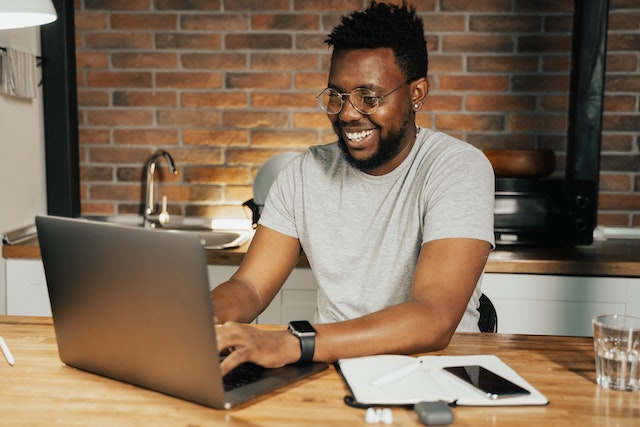 How to Be an Anonymous Instagram Story Viewer on Chrome and Other Web Browsers
Of course, everyone has their own personal preference for a device to use to access Instagram. Some people prefer to scroll through the social media app using their smartphones or tablets. Others are happy to access Instagram and watch Instagram stories through a computer or laptop, using a web browser.
Since there are often different operating systems depending on your device, it's common that the app has different ways of working. If you are a web-based social media user, you may be wondering how to be an anonymous Instagram story viewer on chrome and other browsers. We're here to help you learn.
Turns out, you can use some of the same methods we outlined above when it comes to Chrome and other web browsers. In fact, creating a secret profile is probably the easiest (and safest) way to be an anonymous Instagram viewer on the web. With this method, you are viewing a user's stories under an alias, or a different Instagram handle.
There are also third-party Chrome extensions available that will allow you to view anonymous stories without being tracked. Of course, we recommend taking the same precautions as third-party apps when it comes to downloading and installing Chrome extensions. You can never be too cautious when it comes to protecting your privacy and content online. Here at Path Social, we have a free web viewer for Instagram where all you need is the IG handle of the account you would like to view.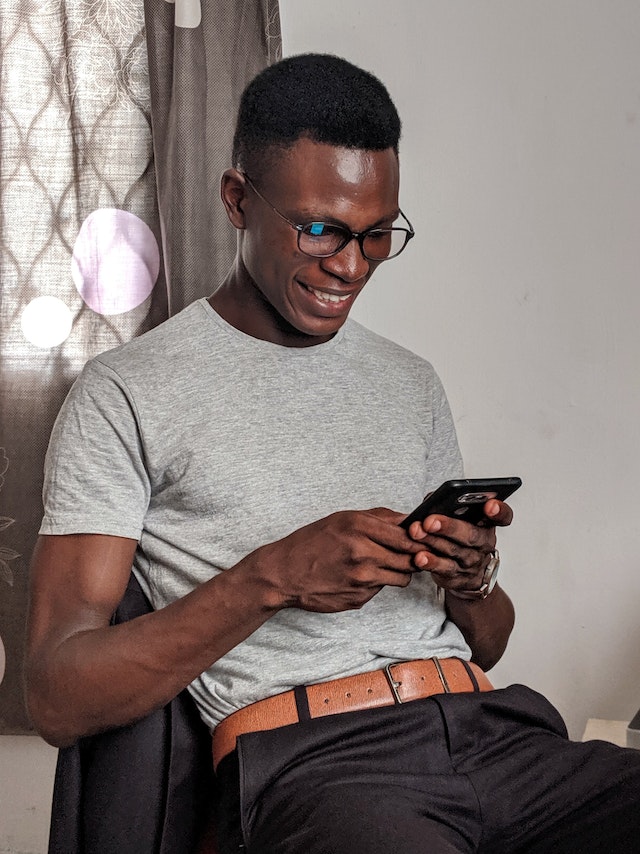 Viewing Instagram Highlights Anonymously
As we briefly mentioned above, Instagram highlights are a compilation of your stories that are saved to your profile. When you share stories, you have the option to also save them to your highlights and arrange them into categories. This feature is shown on your profile, displayed as a series of round icons located just above your feed posts. Highlights also allow for a bit of customization and creativity. You can even add unique covers for your Instagram story highlights. This will let your favorite stories live on forever in the virtual world.
But what about viewing Instagram highlights anonymously? Is this an option? Turns out, the answer is similar to being an anonymous Instagram viewer of stories. That is, there is no way to do it through Instagram directly. If you are looking for ways to secretly view Instagram highlights, you can reference the available methods we outlined above.
Keep in mind that some people may save a large number of story clips to one highlight. This can lengthen the time it takes the highlight to pre-load, so the airplane method may not be your best option. Alternatively, viewing Instagram highlights through a secret profile is perhaps the easiest option. Just remember, the user in question will have to have a public account or approve your secret profile as a follower.
If you want to watch stories anonymously, try our free Instagram Story Viewer. At Path Social we've built up an in-house platform of Instagram influencers and an AI-targeting algorithm over the past decade. That's how we reach organic users who are targeted, interested, and engaged. And that's why no one can replicate our results, which means you'll build an Instagram community that lasts! Start growing and gaining Instagram followers today.