Baddie Instagram Captions: Attitude for Your Content
When it comes to posting content on Instagram, the caption choice is one of the most important decisions you'll make. You want to make sure your words are meaningful and innovative while still engaging. There are many different directions you can take when thinking up creative and catchy captions. In fact, you may have even taken to the internet to brainstorm some choices.
If you have been researching options, you may have noticed a new emerging trend taking center stage – baddie Instagram captions. But what exactly does this phrase mean? Where did it come from? And how does it relate to Instagram captions? Don't worry, we are here to answer all your questions.
Below, read on as we take a deep dive into all things baddie. From the history behind the word to real-life baddie inspiration, we will cover it all. And, of course, we'll also give you a few examples of baddie Instagram options. Make sure to take a few notes, you'll want to keep these caption ideas on hand for all your future posts.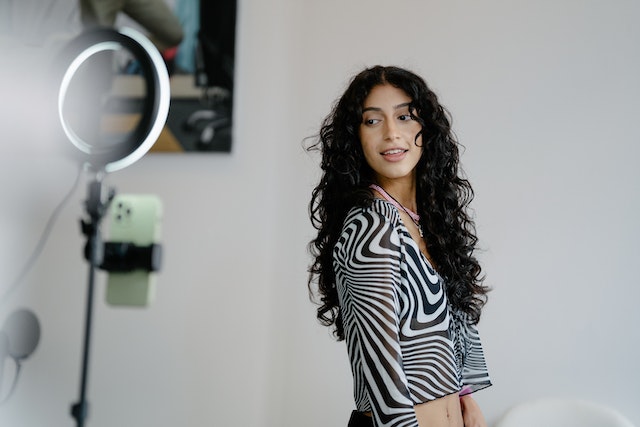 What Does the Word Baddie Mean?
If this entire concept of baddie Instagram captions is new to you, let's take a step back. You may be wondering what the word baddie even means – and where it came from. By definition, baddie refers to a bad person. Essentially, you are just adding an -ie to the word bad in order to make it a noun. However, in this sense, the meaning of bad is cool, on-trend or impressive.
With the rise in social media platforms, the word baddie began to evolve. Typically referring to a female, the slang term describes someone who is extremely put together and very confident. A baddie commonly loves to post lots of selfies and photos with fashion-forward baddie outfits. These are commonly a blend of streetwear and of-the-moment fashion trends.
Of course, the word is constantly expanding. Now, people are striving to convey the perfect baddie image in every part of their social life. They carefully craft everything from their Instagram handles to their feed aesthetic to look absolutely perfect. And yes, this even includes crafting the perfect IG baddie captions.
What Are Baddie Instagram Captions?
Now that you are all caught up on the definition of the slang term, let's move on. It's now time to learn what baddie Instagram captions are. How does this word relate to what you write on social media in support of your content? Turns out, it's possible to exude confidence, perfection and attitude – all through the written word.
Baddie captions on Instagram are a true reflection of the aesthetic and lifestyle of the baddie themself. By that, we mean that they are forward, to the point and full of self-assurance. These types of captions are perfect to accompany solo or group shots, especially selfies.
The most common way to infuse a little baddie attitude is by using well-known phrases or even song lyrics. Turns out, many hit songs include the perfect baddie quotes suitable for Instagram captions. Wondering why? They already promote a certain amount of boldness and certainty.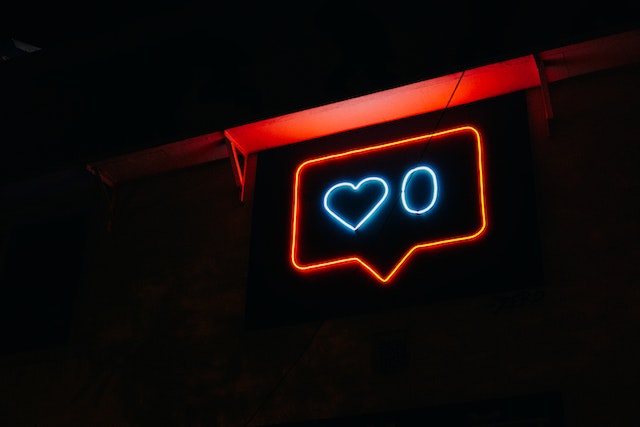 How Can Baddie Instagram Captions Boost Your Account?
You may be wondering what kind of an impact using baddie Instagram captions can have on your account. Turns out, embracing this trending aesthetic can help to grow your online presence and overall brand awareness. It's all about staying true to your style and personality.
Since this genre is so popular and well-loved on the social media platform, there are endless searches for all things baddie. This means that your baddie posts can quickly become trending and featured on the Instagram explore page. Many consider this to be a badge of honor. It's a great way to attract people who perhaps wouldn't have found you in the past.
By using baddie words and phrases in your hashtags and captions, you can pop up often in searches. This will help people easily find your profile and lead to more views, likes and followers. After all, increasing your Instagram engagement and growing your audience is what it's all about.
Ideas for Baddie Instagram Captions: 3 Top Genres
By now, you are officially up to speed on what it takes to be a baddie. You know the lingo, the aesthetic and even how to look the part. So, let's move on and put those lessons to use. Are you ready to start creating the perfect baddie Instagram captions for your content?
Luckily, it's not as intimidating as it may sound – especially when you have our help. All you need to do is be proud, be confident and know you are delivering just what your followers want. Your words will reflect your unabashed attitude and you'll portray a baddie aesthetic in no time.
Below, we'll cover three genres of top caption ideas that you can use to express your inner baddie. From simple one-liners to funny phrases and even petty comebacks, we've got examples of them all. Make sure you have your phone handy to write these down. You will definitely want to use them in your next Instagram post, reel or story.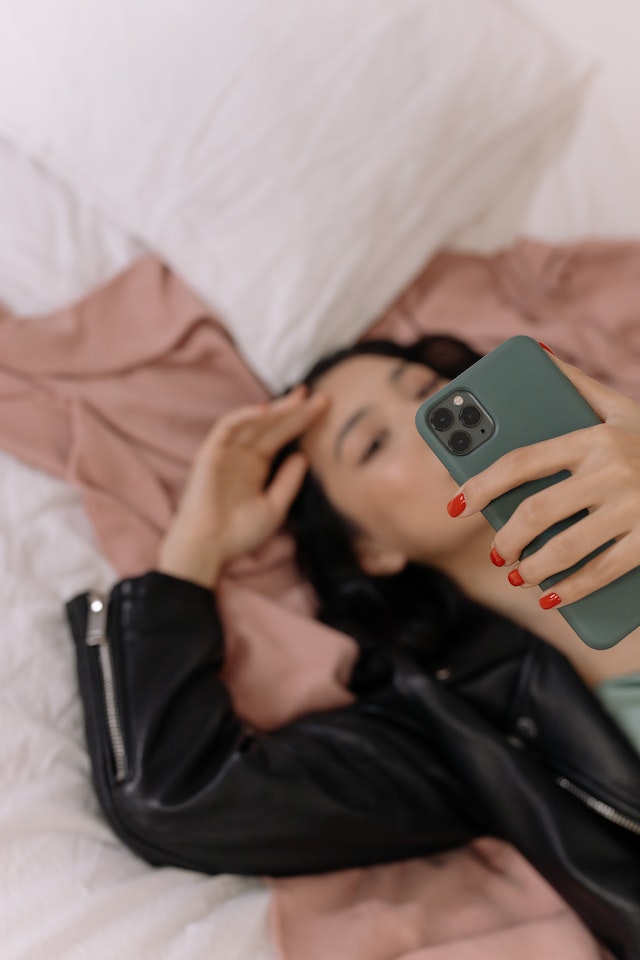 1. Baddie One Word Instagram Captions
Sometimes, all you need is a single word to convey a feeling, an attitude or an expression. Especially if you are a baddie. When it comes to choosing an explanation for your photos and videos, try out a baddie one-word Instagram caption.
It's actually quite easy. You will just want to keep in mind that since you only have one word, it needs to be extremely impactful. By that, we mean a word that brings a lot of sass and attitude. It can positive or negative, depending on the content and your mood.
Ready for a few examples of one-word baddie Instagram captions? We've got you covered. Popular choices include nope, love and hate. These words really pack a punch and let your viewers know that you aren't messing around.
You also can't go wrong with words that express a feeling or a state of mind that you are portraying through your photo. Options for this can include words like meh, spicy and annoyed. Whatever word you chose, just make sure that it really brings the heat.
2. Best Friend Baddie Captions
Next up on our list of baddie captions ideas? The concept of best friend baddie captions. After all, your besties are an important part of your life and deserve a proper celebration. One way to do this is with an Instagram shout-out. It could be with a joint selfie, a throwback pic or even to celebrate their birthday.
If you are looking for baddie Instagram captions for your best friend, make sure you choose something that is meaningful. For example, try a phrase like, "good friends are like the stars". Another great option is, "hold onto your best friends because you'll never find someone like them again." You can even combine a best friend baddie caption with a one-word baddie caption and simply say, "bff."
As we mentioned above, giving a baddie birthday shoutout to your best friend is one very popular option. This can include phrases like "on this day, a legend was born" and "celebrating life". It's all about shining a light on everything that makes your bestie special.
3. Petty Baddie Instagram Captions
Of course, sometimes you might want to put the bad in the word baddie. Maybe you are feeling a little sarcastic or perhaps you are angry with a friend or family member. Either way, sometimes it can feel good to give a little attitude and tell the world how you are really feeling.
With this in mind, you might be looking for some inspiration for petty baddie Instagram captions. If so, we've got you. First, it's all about being an attitude baddie. This means not worrying about what other people will say about you, your photos or your captions. You want to have a little bit of an edge and make sure you are properly conveying your current mood.
Baddie Instagram captions that bring some snark are easy to think up. Try something like, "it's not my fault I'm blessed with this personality" or even, "I don't hold grudges – wait, yes I do." While these aren't subtle, they will really drive your point home and make your viewers know you aren't messing around.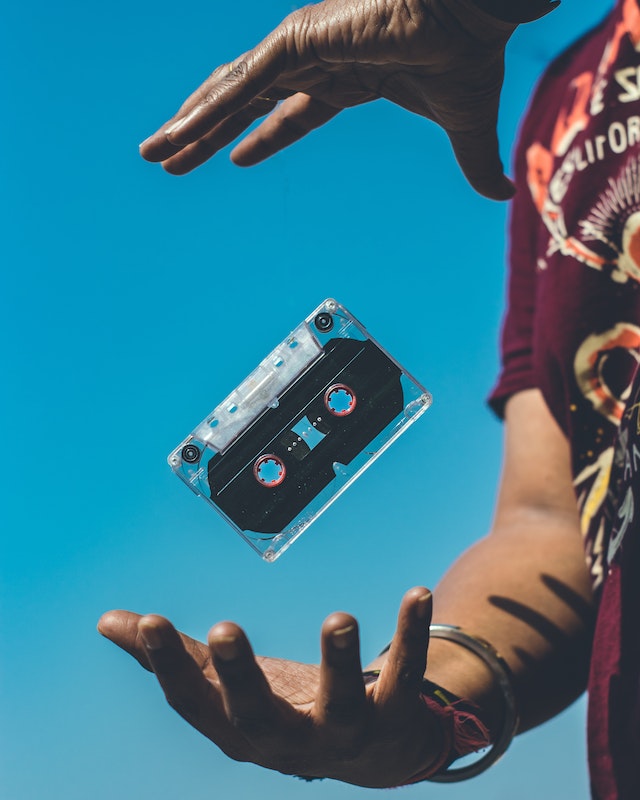 Song Lyrics To Use for Baddie Instagram Captions
Song lyrics have long been used to portray a mood or feeling on social media. From AIM away messages to Myspace, music has been an important part of social media for years. And we don't see that changing anytime soon. Luckily, you can look to many popular singers for inspiration when it comes to baddie Instagram captions.
In fact, many people believe that the beginnings of the baddie aesthetic come from the 90's culture of female hip-hop artists. Think of Missy Elliott to TLC and even Destiny's Child. Their songs focus on female power, body positivity and self-confidence. And, of course, they bring the baddie aesthetic to life with their clothing, hair and makeup choices.
We're here with a few suggestions to get you started. One popular current artist who brings baddie lyrics? None other than Lizzo. Her tunes always exude personality, wit and a bit of sarcasm. As you know by now, these are key qualities of baddie vibes. Try captioning your content with, "I'm way too fine to be this stressed" or "love me or hate me – I'm not changing."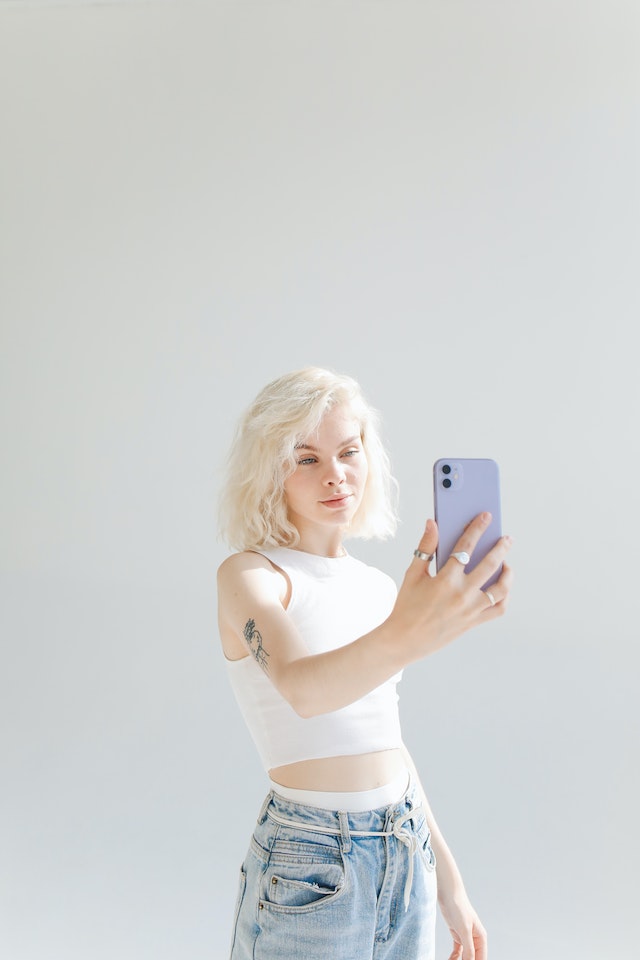 Baddie Instagram Captions for Selfies
Of course, we can't talk about baddie Instagram captions without addressing a few options for the ever-popular selfie. After all, the selfie is perhaps the number one preferred way of sharing content for a true baddie. This type of picture lets them show off their clothing, makeup and positive body image – all at once.
We've all heard the saying – if you've got it, flaunt it. Baddies really take this phrase to heart. They love to show off their makeup, hair and fashion choices. And, of course, they need the perfect lingo to accompany their perfect baddie selfie. But where to start? Make sure your caption exudes confidence and celebrates your healthy sense of self.
Having trouble thinking up a baddie Instagram caption for selfies? Allow us to help. Try out positive options like, "sweeter than honey" or "make them stop and stare." Other confident choices include "after me, they broke the mold" and "life goes on, with or without you". Whatever you choose, these baddie captions for selfies will definitely make your followers come back for more.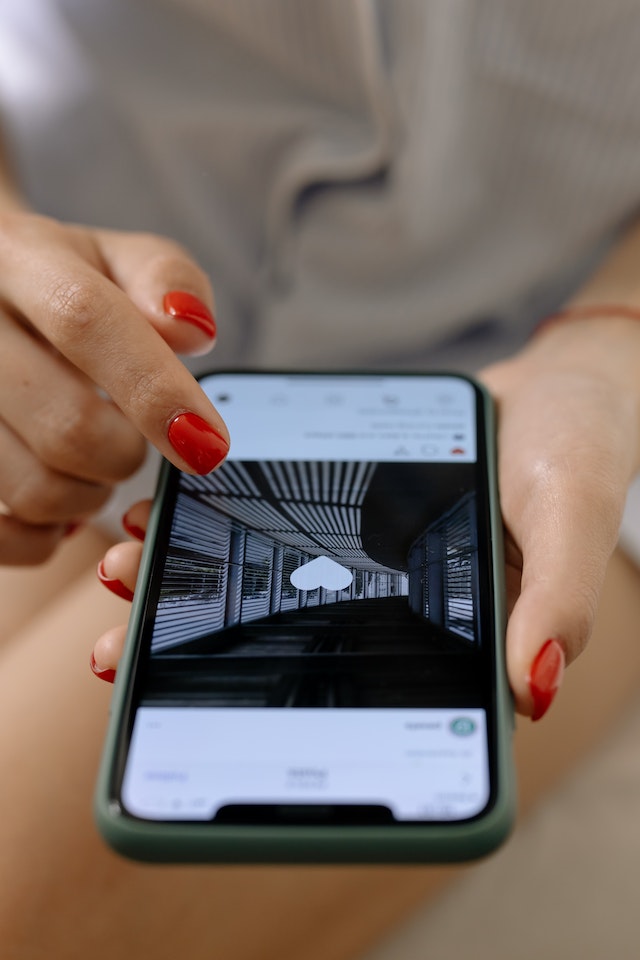 Real-life Inspiration for Baddie Instagram Captions
Are you looking for even more inspiration when it comes to baddie Instagram captions? We hear you. It is helpful to see examples of awesome baddie captions firsthand, letting you learn from the best. Grab your phone and open up your Instagram app, you'll want to check out some of the following baddie profiles.
First, be sure to check out the Instagram account @baddies. After all, it's right there in the name. This account features a curated selection of top baddie accounts from all over social media. You can get inspiration for the overall aesthetic as well as caption options. They also host a website where you can purchase merchandise with all your favorite baddie words and phrases.
If you are looking for individual baddies on Instagram, look to none other than Kylie Jenner (@kyliejenner). Often considered the quintessential baddie, she exudes self-confidence and always looks the part of perfection.
You'll also want to take a peek at Anna Nystrom (@annanystrom). She has a love for a good Instagram selfie and isn't afraid to show off her curves. And, of course, look to her for even more baddie Instagram caption ideas.
At Path Social, we've built up an in-house platform of Instagram influencers and an AI-targeting algorithm over the past decade. That's how we organically target and reach users that engage in your content. And that's why no one can replicate our results, which means you'll build an Instagram community that lasts! Start growing and gaining Instagram followers today.