How to Change Your Instagram Story Background Color
Offering a unique social media experience and probably being the most mobile-friendly platform out there, it's not surprising that Instagram remains massively popular among internet users worldwide.
As it was originally designed as a mobile platform, Instagram's wide array of functionalities and fluid user interface have always delivered a far more enhanced experience to smartphone users, compared to users' experience with the mobile apps of other social media platforms. Instagram Story is among the platform's many features that quickly became a crowd favorite after it was launched, and may now be considered an Instagram "classic."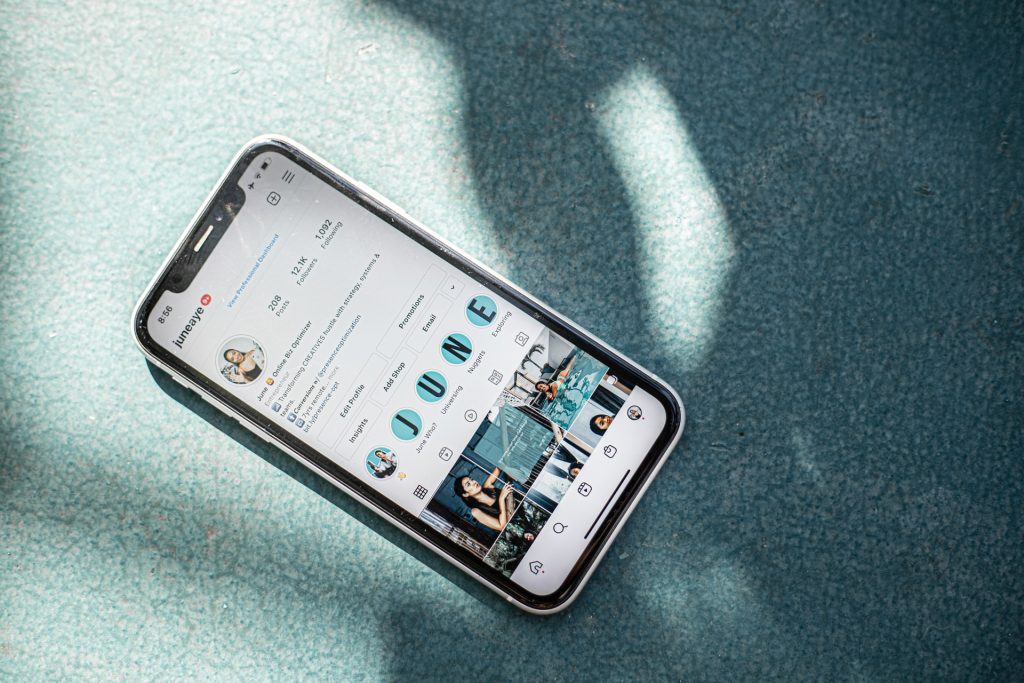 Instagram Story ranks as one of its most widely used features; in fact, most users prefer IG Stories when posting new content and when viewing content from pages they're following. This is probably because a story is more easily "digestible" content, is easier to create, and allows for a less demanding engagement from both the story creator and the followers. 
Stories offer the same functionalities as a regular post. A story can be any image from your phone's gallery, or you can take a new photo using the stories camera. A story also features the reaction buttons so your followers can engage with your content. You can also create a poll or quiz, or post questions via the story. It also offers various photo editing tools.
One of the commonly asked questions by story creators is how to change the background color for an Instagram photo story. We'll guide you through the process of customizing your story background color, as well as provide you with some handy tips for creating unique and engaging Instagram stories.  
How to Change Your Instagram Story Background Color
The Instagram story offers incredible editing tools and options, whether you're posting a photo, video, or even text. There are abundant filter choices; you can edit the color balance, brightness, temperature, and other media elements; you can add other media objects to your content, such as emojis, GIFs, and templates. You may also share posts and stories of other accounts to your story, given that the original post/story is available to the public or if you were tagged in the private post/story. 
Even with the wide variety of options available for customizing a story, there's one instance when creating a story leaves a lot to be desired — and this is when an image you want to post doesn't perfectly fit into the standard story layout. What you get is an Instagram story superimposed on some seemingly randomly shaded background. The background colors — usually a two-shade gradient — are not actually randomly selected; Instagram's algorithm picks the dominant hues from your photo and uses them as the backdrop to create a coordinated and seamless aesthetic to blend with your "imperfectly" fitting image.
If you feel that the background colors are unappealing, your other option is to enlarge the image to cover the background; of course, you may lose some of the elements in your photo when you zoom in on it, or it may not look as aesthetically pleasing as the full photo.
But you have a third option; you can actually change the background color of your Instagram story. There are two ways that you can do this.
You can change the background color when creating a new story or sharing another person's post/story to your story; and when you are using an uploaded image from your phone's gallery.
Changing the Background Color For Shared Story/Create Mode
1. Adding the Media to Your Story
If you want to share a story that you're tagged in or a public account's story, just click on the "Add to story" option at the bottom of the story. If you want to share a post that you're tagged in or a public post, click on the arrow button beneath the post and then tap on "Add post to your story."
You can also use the "create mode" to upload a story. Simply swipe left from your story menu, and then you'll be able to combine interactive stickers, drawings, and text to create a story.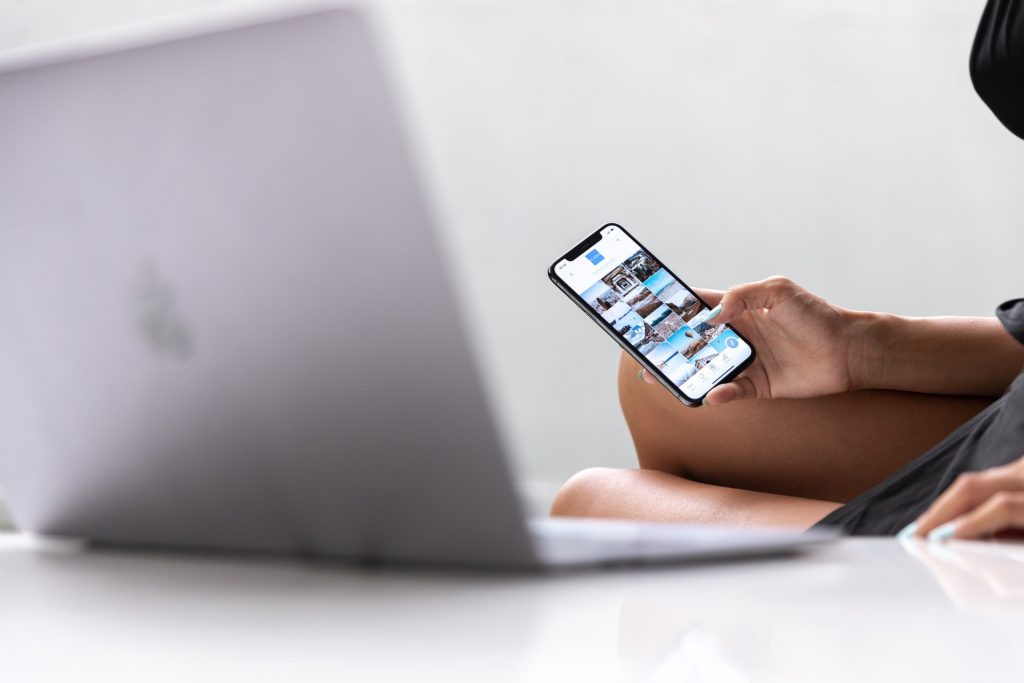 2. Changing the Background Shade
If you're on "Create mode," you'll find a color palette option at the top of the screen. Just tap on this and you'll be able to select a shade, solid color, or color gradient that you like. If you want to fully customize the background, you have two options:
Color options. Select the scribble option at the top of the screen, and then pick from the range of markers available. The markers will determine your background's opacity. At the bottom of the screen, you'll find the color choices. Tap on the color you want. To apply the color to the background, just touch and hold your finger on the area surrounding your image. When you release your finger, the color will be applied as the new background.
Dropper tool. Again, select the scribble option and then pick a marker. Instead of selecting a color, select the Dropper tool which you'll find at the extreme left of the color choices. Drag and place the Dropper in an area of the media that has the color you want. Once the dropper has "picked up" the color you selected, touch and hold your finger on the background, and then release to apply the color.
Changing the Background Color For Uploaded Media
You can use either of the steps mentioned above to customize the background color of an uploaded media. However, you'll end up covering the entire media, and not just its background, with the color you selected. So you'll take an extra step to finish creating your uploaded story.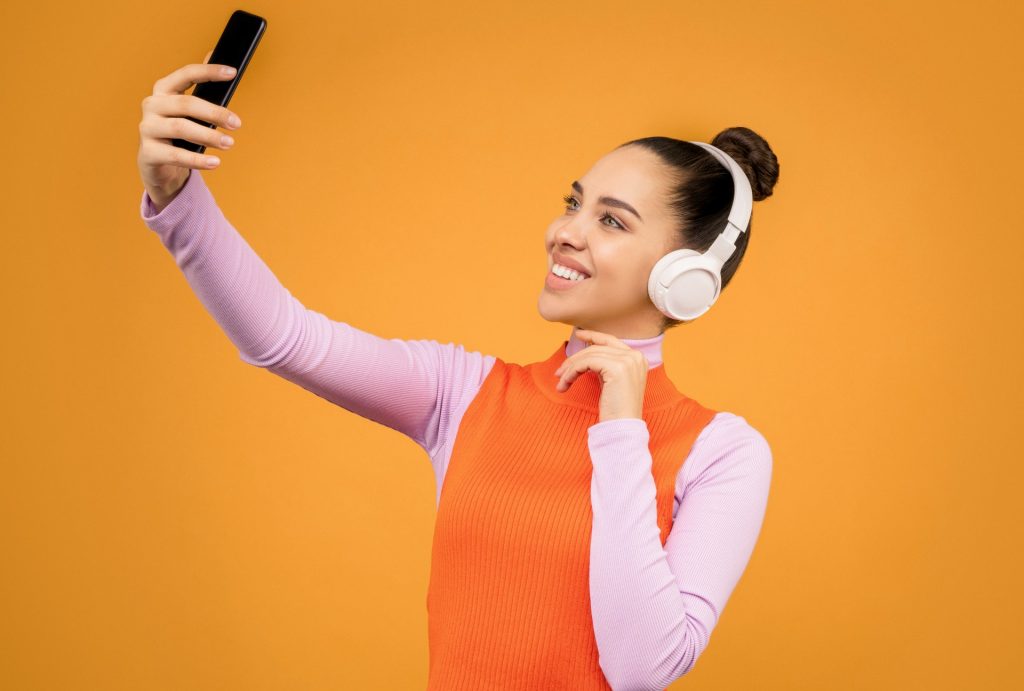 1. Repeat the Color Steps
Choose your desired method of customizing your story's background color. When you apply the color, it will cover the entire image as well.
2. Use the Eraser Tool
From the marker options at the top of the screen, select the Eraser tool. Simply drag the eraser over the media you uploaded — start from the center and work your way outward — until you've revealed as much of it as you like. The Eraser tool also creates a unique artistic effect.
Final Thoughts
Instagram Stories offer a wonderful means of sharing unique content and engaging with your followers. And there are so many ways to get creative, whether you're editing an uploaded media or shared post/story or you're creating with a combination of various elements. When applicable, customizing the background color can give the finished product a more flawless and balanced look, or can provide a striking contrast to your media.
Give it a try and have fun with it!