How to Post on Instagram: 6 Ways to Liven up Your Feed
With about 1.4 billion active Instagram users worldwide, it is the social media platform influencers across different niches most prefer to use. And why not? If you know how to post on Instagram, you get to share and interact with eye-catching content, from photos to live videos to Reels–and more!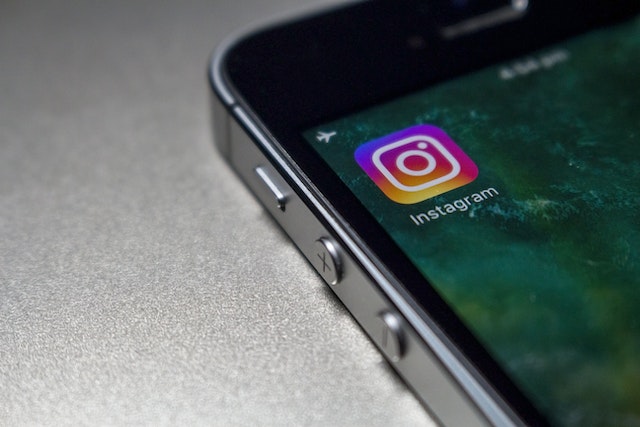 It's the perfect place for influencers to automate growth as long as they understand how to post on Instagram, boost engagement, and make it big in their chosen niche.
But all that doesn't happen by simply creating an account and posting curated photos. The massive number of people actively using Instagram today also means you must find ways to stand out.
Easier said than done, especially when you're a new influencer. But the good news is that it's not impossible. With enough creativity and knowledge of how to use Instagram tools, you can make each post count.
Say Goodbye To Boring Feeds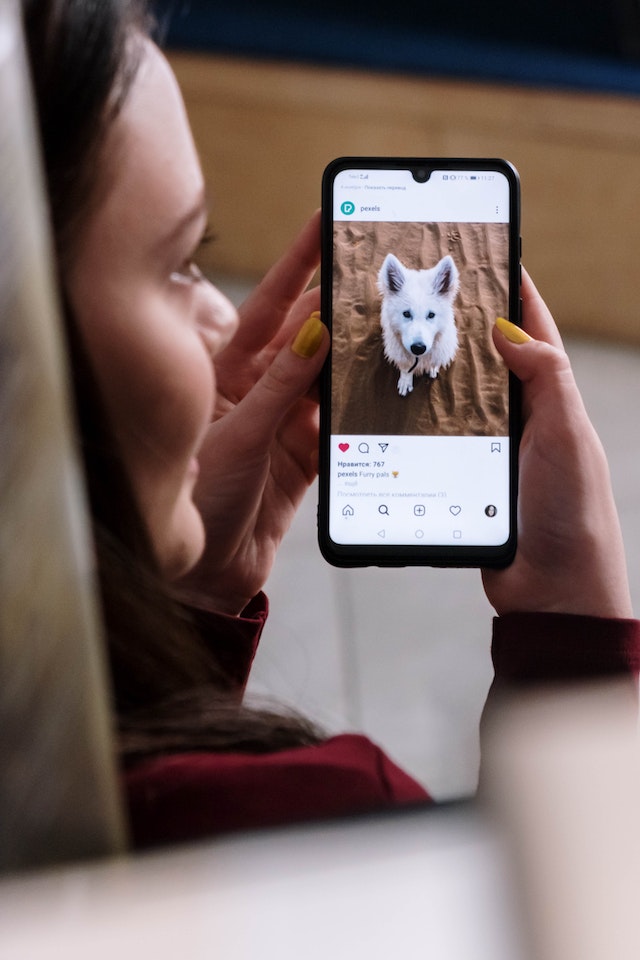 What's great about Instagram is it allows you to be as creative as you want so you can express your most authentic self. That matters because authenticity is the name of the game in today's marketing landscape.
People want raw, real, and genuine. And that's why we're seeing an uptick in the number of brands that post user-generated content, which you can easily do on Instagram.
But, of course, Instagram wouldn't draw as many people if not for the striking content that users share every day. In other words, it's not enough that you're a relatable influencer with a message consistent with your brand identity and values.
Your content has to captivate your audiences. Or else, your posts can be quite easily ignored.
So let us show you how to transform your feed from boring to alive. Here's everything you need to know on how to post on Instagram.
Tips on Posting on Instagram From a PC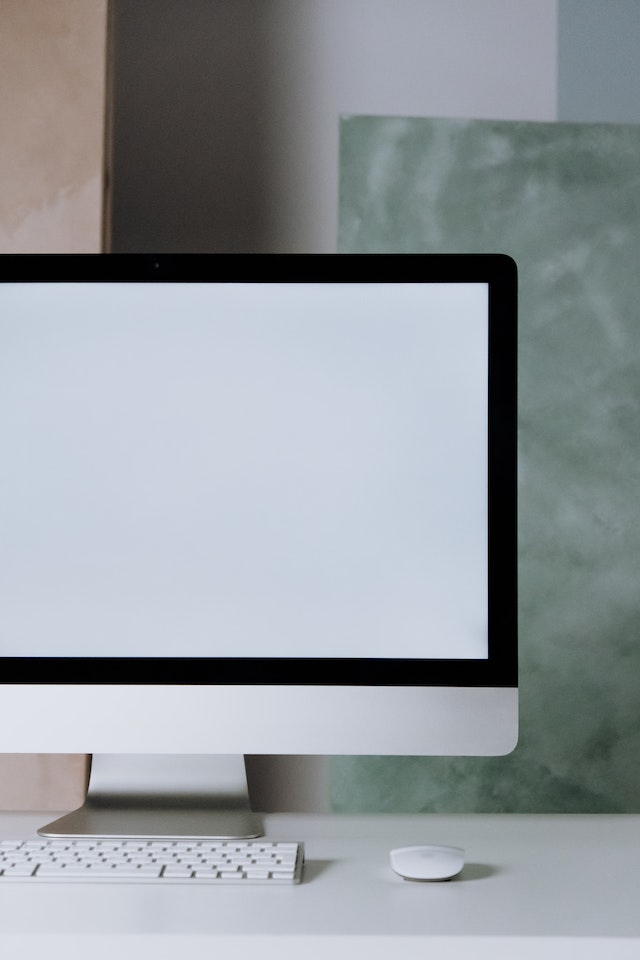 Posting using a desktop or laptop is a helpful tip for the influencer who wants to create that balance between "work" and offline life. Other advantages to posting using a PC instead of a smartphone are the following:
Scheduling posts for later. Spontaneous posts are great, but a serious influencer knows that inspiration doesn't always come when needed. It's much better to plan posts ahead of time. Posting through a PC makes this possible.
A better view of content. The bigger desktop screens allow for better quality control regarding the content you publish.
Allows for offline time. If you would instead not be glued to your phone and still be able to manage your account efficiently, using a PC to post content is a fantastic option.
Note, however, that options for editing are limited when posting content from a PC compared to posting on mobile. To work around this, you can use photo or video editing software to prepare your photos and videos beforehand so they don't need retouching when you get to the Instagram app.
How to Post on Instagram From a PC in 9 Steps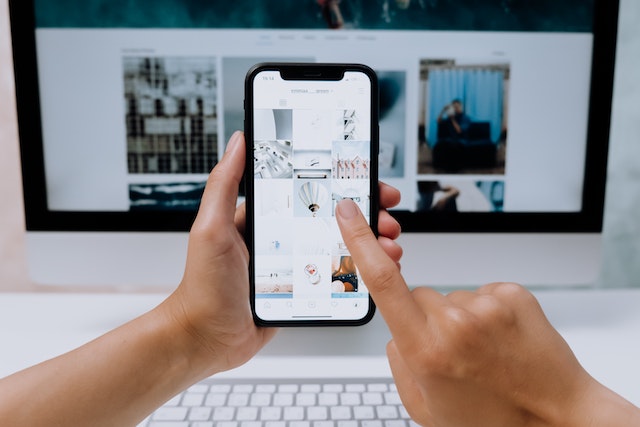 To know how to post on Instagram, simply follow these easy steps:
On your computer, go to your preferred browser. It doesn't matter if you're using Windows or Mac.
Go to www.instagram.com.
Using your login credentials, open your Instagram account.
Click on the box with a plus sign on it. The word "Create" should pop up as you hover your mouse over it.
Click "Select from Computer" to upload a photo, but don't publish yet.
Now that you have your chosen image, on to the fun part: Editing! Click "Next" to crop your photo, choose a filter, manually adjust saturation brightness, and more.
Again, click "Next." Type in a catchy Instagram caption.
You can also add a location and alt text. Using alt text on images is an easy way to optimize images and help your content rank. So don't forget to add one to each image.
Click "Share" to publish your post. Voila! You have now posted on Instagram on a web browser.
Tip: If you're posting content for an account connected to a Facebook page, you can also use Facebook's Business Suite to create and schedule posts for both Facebook and Instagram.
The only downside to this method is that editing options are much fewer than if you simply posted through Instagram's web version.
Tips on Posting on Instagram From a Phone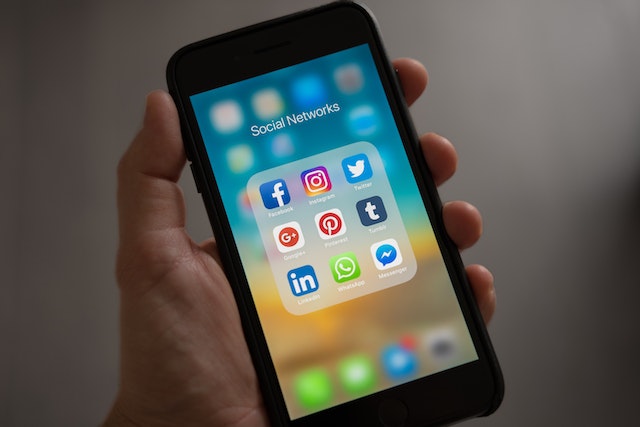 Posting on Instagram from a phone is easy. The mobile app is handy, equipped with a wide array of editing tools, and allows you to create posts on the go. You can publish posts and stories on Instagram in two main ways.
Posts are great for content that you want to stay on your feed and help build your online personality. These should match your aesthetic if you want people to recognize you immediately and help your posts imprint better on your audience.
On the other hand, stories are disappearing posts lasting for 24 hours. These are ideal for limited-time announcements or minor stories. When used correctly, though, stories can also help you gain more meaningful engagement and touch base with followers deeply interested in interacting with you.
How to Post Regular Posts on Instagram Mobile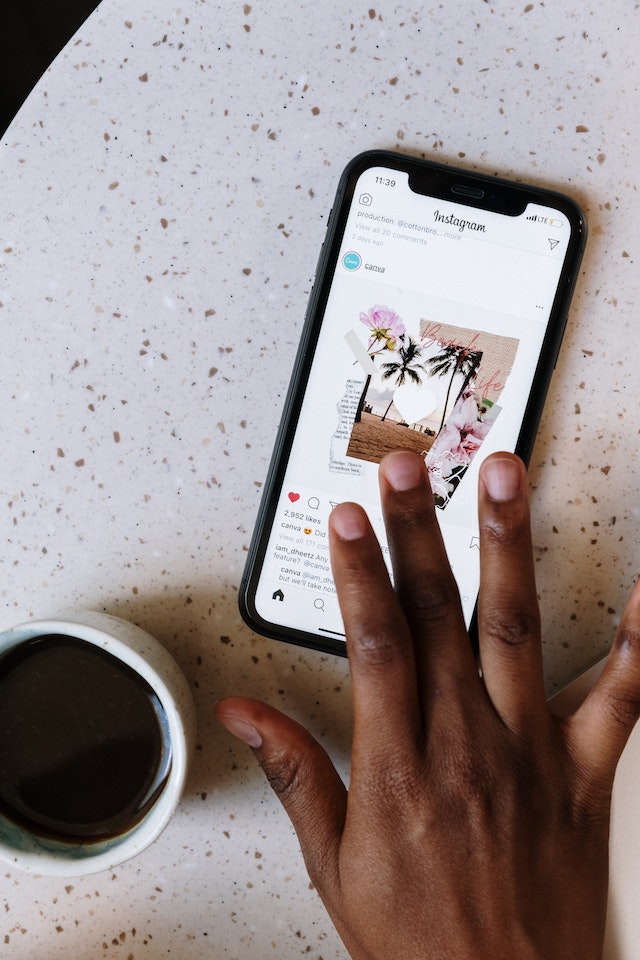 Here's how to post on Instagram using the mobile app:
Open the Instagram mobile app on your phone.
Tap on the "Create" button at the bottom of the screen. This will lead you to a "New post" screen where you can select photos from your phone's library. If you allow the app access to your photo library, your recent photos will also appear here. If not, you'll need to allow access to selected photos.
Once you've selected an image, tap "Next" to apply a filter or manually edit the photo.
Again, tap "Next" to write a caption. To join in on a viral conversation, you can use trending hashtags or targeted keywords on your caption to optimize your post.
On the same screen, you can add a location, tag people, and music.
When you're ready to go, tap "Share" to publish your post.
How to Post Instagram Stories on Mobile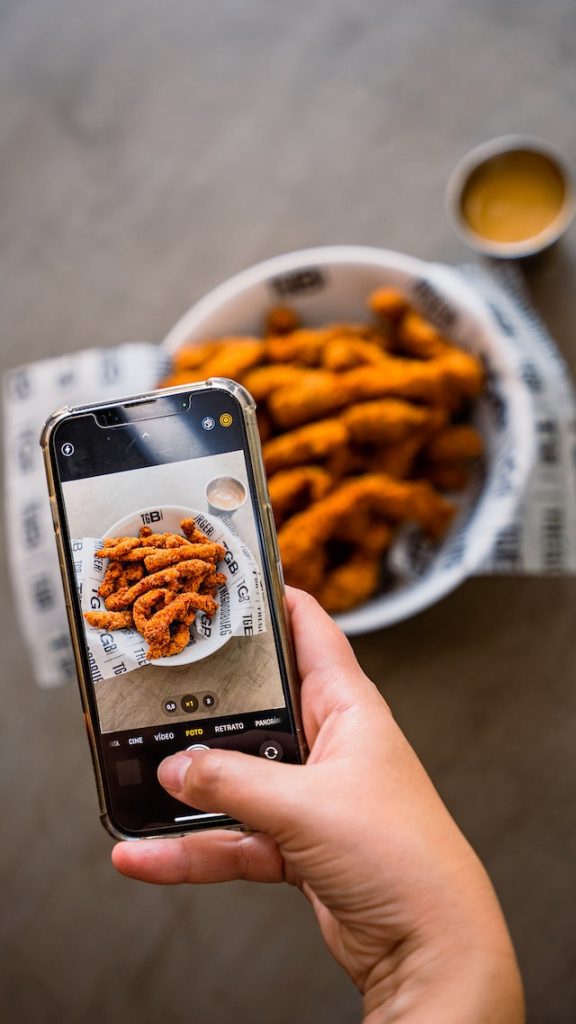 Posting stories, or posts that disappear after 24 hours, is even easier on the mobile app. Because of the unique way audiences can interact with stories, and they are a useful tool for influencers who want to interact with loyal followers.
Unlike posts, you can only access stories by clicking on a user's profile picture and can't be viewed by scrolling through your feed. Because of this, the number of people who view your stories is a good gauge of engaged following.
Stories have an extra fun factor too, simply because they are only accessible for a limited time. This can make audiences curious, forcing followers to pause from scrolling and click on your profile to view what you posted.
Are you ready to post a story? Here's how to post it on Instagram:
Open the Instagram mobile app.
Tap on the tiny plus sign on your profile picture.
Select a video or image that you want to post. If you want to post a test instead, tap on the camera icon and "Aa." Start typing what's on your mind!
Now add a frame, effects, or stickers. You can also apply any filter to your liking.
Once done, tap on the arrow at the bottom pointing to the right.
Your story is ready for viewing!
How to Post on Instagram Using Videos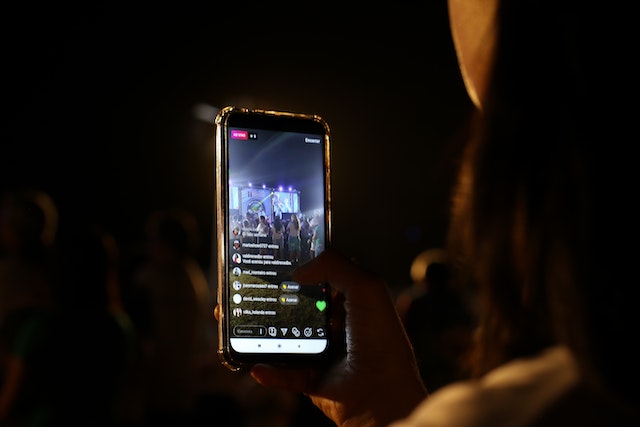 Make your feed more engaging by posting videos instead of your regular photos. Videos are a fantastic way to retain people's attention longer, especially when the content is well-made, thoughtful, and shares a compelling story.
Tips on How to Post on Instagram: Create Highly Engaging Videos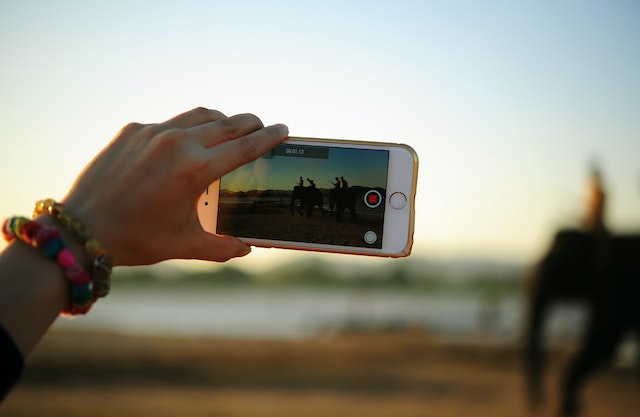 Even if you don't have much experience with video creation, you can craft content that will catch your audience's attention if you know how to post on Instagram.
Of course, you'll need to learn video creation and editing skills to take your brand to the next level. Still, these basics will steer you in the right direction every time you put a video together, whether it be a live video, Reel, or long educational content.
The shorter the better. On Instagram, short-form videos are received much better. It's partly because online audiences are in a hurry or too impatient to sit through more than 3 minutes of content. So make your nuggets short but sweet.
Be consistent with your brand personality. An excellent way to retain your target audience's attention is to stay consistent with your brand identity. You can show this in the format, colors, music, and even fonts you use on your videos.
Add value to your audience. Make watching your videos worthwhile. You shouldn't stop with knowing how to post on Instagram. Every video has to serve a purpose, whether that be entertainment, promoting awareness, or advancing a cause.
Prioritize video quality. Nobody wants to watch a grainy video, especially in this day and age.
Be original. Let your personality shine through your videos instead of copying ideas from other content creators.
How to Post on Instagram: Step-by-Step Guide
Are you excited to boost your engagement with original video content? Posting videos using the Instagram mobile app is as easy as posting a photo!
How To Post on Instagram: Video Posts as Reels
We used to be able to share Instagram videos the same way we do photos. So as long as you knew how to post on Instagram, you could easily post videos too. However, a recent update made it so that we can share each video we post on Instagram as a Reel.
Reels are short video clips that can be enhanced using effects, filters, lyrics, texts, and music. Compared to regular posts, Reels are much more effective at boosting engagement largely because of their entertainment factor.
Because they also get shared beyond your niche and following, they effectively expand your reach and gain more followers.
Follow these steps to start sharing your videos:
Open the Instagram mobile app on your phone.
Tap on the "Create" button at the bottom.
Select the video you want to share from the videos on your phone's library.
Once your video has been selected, you can edit it by resizing it, adding music, and more.
When you're satisfied with the edits, tap "Share" so your followers can enjoy your video.
How to Post on Instagram: Live Videos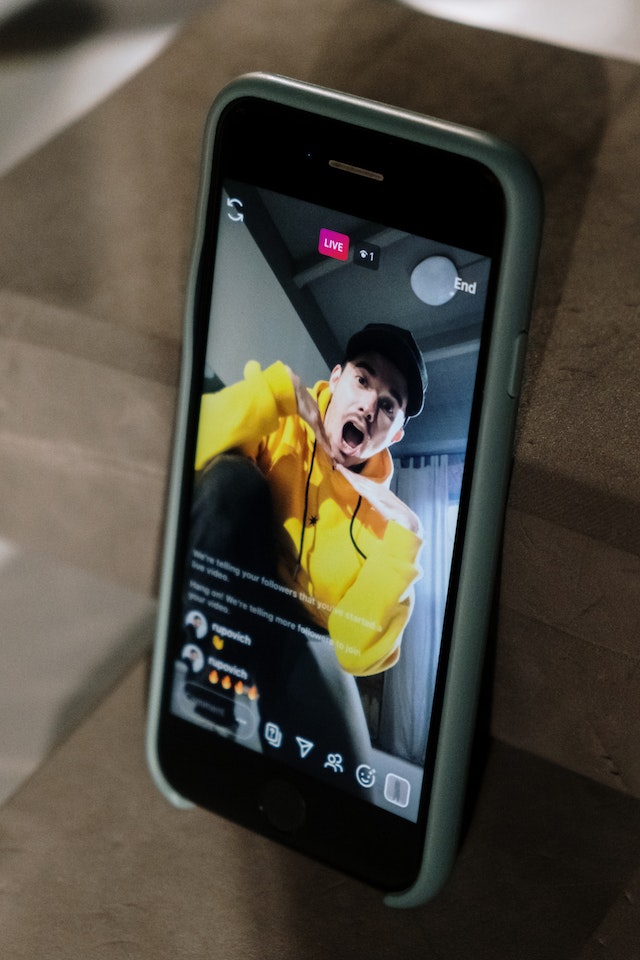 Remember we mentioned the importance of being authentic? One of the best ways this translates to practical Instagram activity is live videos. They're real, at-the-moment, and raw. In a digital world, you can't get any more real than this. They're pretty entertaining too!
Here's how to post your live videos on Instagram using a smartphone:
Open the Instagram mobile app on your phone.
Tap on the tiny plus sign on your profile picture. This will lead you to "Add to the story."
Tap on the camera icon, and then tap on "Live" at the bottom of the screen.
Choose from the buttons on the left of the screen to add a title, select a broadcast audience, and schedule a broadcast time.
If you want to use a frame or filter, you can choose one by selecting from among the options at the bottom of the screen.
When you're ready to go live, tap the white round button to start broadcasting. Your live video will now start immediately.
When you're ready to end the broadcast, tap the red "Stop" button.
During your live broadcast, you will see all viewers and their comments and reactions. You won't be able to review viewing activity once the broadcast has ended.
How to Post Multiple Pictures on Instagram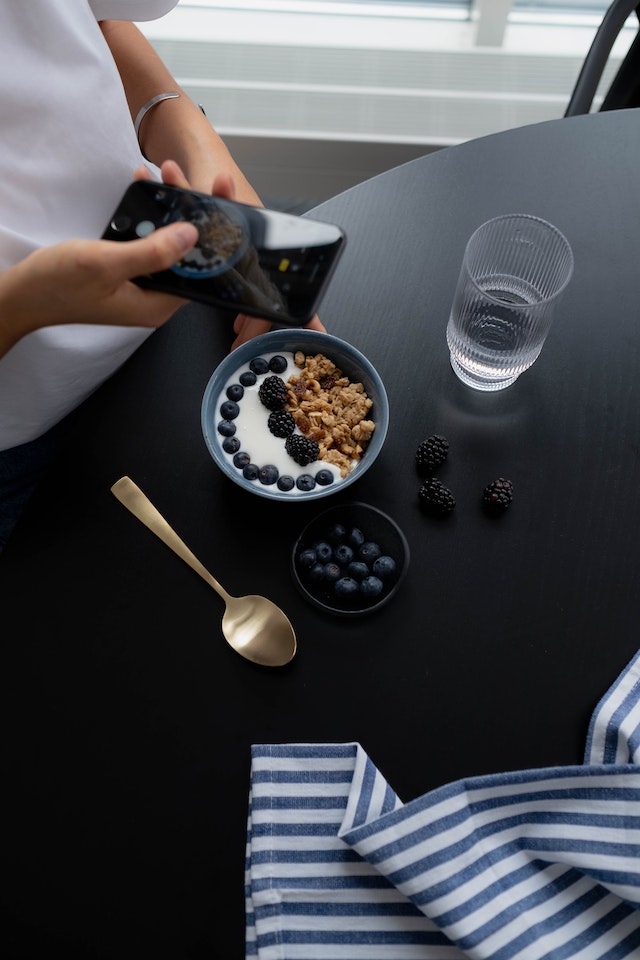 Can't you pick just one photo? You don't have to! If you know how to post multiple pictures on Instagram, you can showcase all your best snaps in one post. Following these steps to do so:
Open the Instagram mobile app.
Tap on the "Create" button.
On the "New post" screen, tap the "Multiple photos" icon to the left of the small camera icon.
Select multiple photos in your library by tapping on them. Make sure you tap them to appear on your post.
By tapping on "Next," you will be able to edit multiple photos one by one.
Tap "Next" to write a caption, then "Share." That's it!
How to Post on Instagram With Someone
You can tag other people on posts, Reels, and stories. What's more, it can work for work and play. Here's how to post on Instagram with someone to highlight collaborations with other content creators and brands.
There are two ways to go about it:
Tap on "Tag people" right after writing a caption on a post.
When posting a story or Reel, tap on "Aa" and type "@" + a friend's or brand's username.
How to Post on Instagram With Music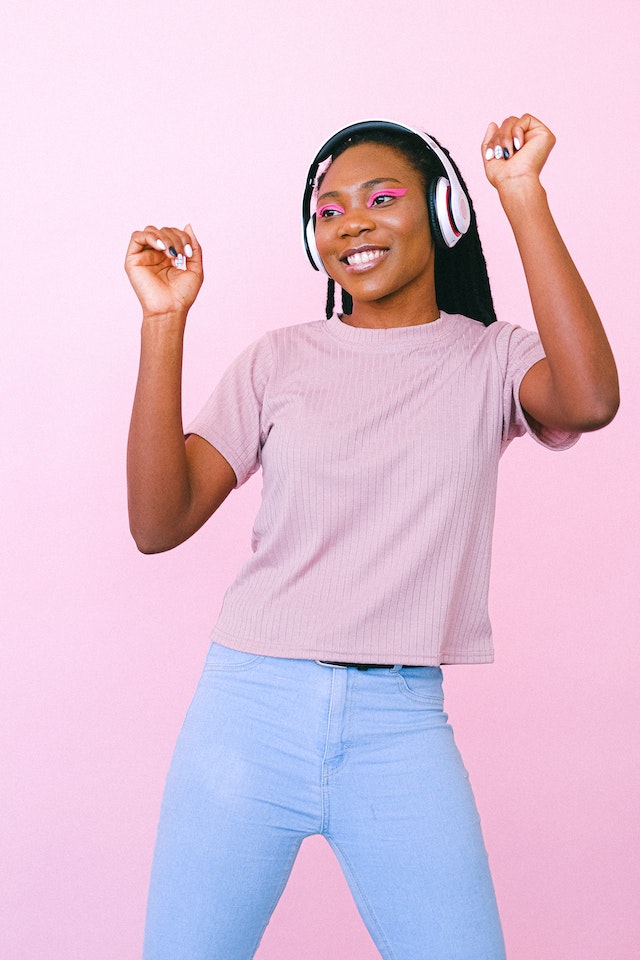 Liven up your posts by learning how to post on Instagram with music! Unfortunately, the only place you can add music is on Instagram Reels. To do this:
Tap on "Audio" or the note icon on the Reel creation screen.
You can type the title of a song on the search bar or browse through the list of audio.
Preview audio by tapping the "play" icon next to the song titles.
Tap on a song title to select it and add it to your Reel.
Keep Posting To Grow Your Instagram Following!
Posting quality content is a sure-fire way to get your influence growing. But if you're not satisfied with the rate at which your brand is growing, you don't have to navigate the fast-paced digital marketing landscape alone.
Path Social can boost organic following and engagement using targeted AI algorithms. We're talking about real and engaged followers who are interested and ready to get involved! No bots, no fake followers. Only real growth. Start growing and gaining Instagram followers today!