Instagram Reels Algorithm: The Secret Behind Viral Content
The social media landscape is competitive, as every platform looks to keep you in the loop with engaging content. Instagram continues to captivate users with new features and tools to stay ahead of the competition. Instagram introduced Reels, captivating global users with short-form videos. Also, it developed an Instagram Reels algorithm to provide a top-notch experience for all users.
This algorithm works behind the scenes, as it curates the best Reels to the delight and thrill of every Instagram user. It is also helpful for aspiring content creators or influencers seeking to expand their reach regardless of their content types. If you are interested in learning how the Instagram Reels algorithm works, this guide provides exciting details. Also, if you are an aspiring content creator, you'll learn how to change this algorithm to your advantage.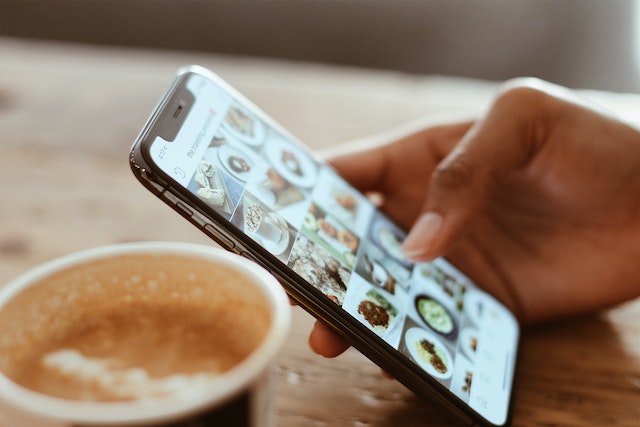 Instagram Reels Algorithm: Understanding This IG Feature
Before diving into the specifics of the Instagram Reels algorithm, understanding Instagram Reels is crucial. Instagram Reels are short vertical video clips, photos, and sounds stitched together. Instagram introduced this feature in 2020 as a direct response to TikTok's and Snapchat's growing influence.
With a mobile phone, you can create reels, engage with newer audiences and expand your reach. These bite-sized videos are easy to create and entertaining, which has become the go-to tab for many users.
It is vital to recognize that Instagram Reels are different from Stories. Unlike Reels, Stories only lasts for 24 hours, after which it expires. This expiration makes it difficult for stories to have potential rewatch value.
On the flip side, Instagram Reels are forever as long as the creator doesn't delete them. As such, you can continue watching these reels, comment, like, and share with friends. When we factor in the Instagram Reels algorithm, Reels have the potential to become viral. Moreover, creating Reels on Instagram is an effective tool for gaining more followers.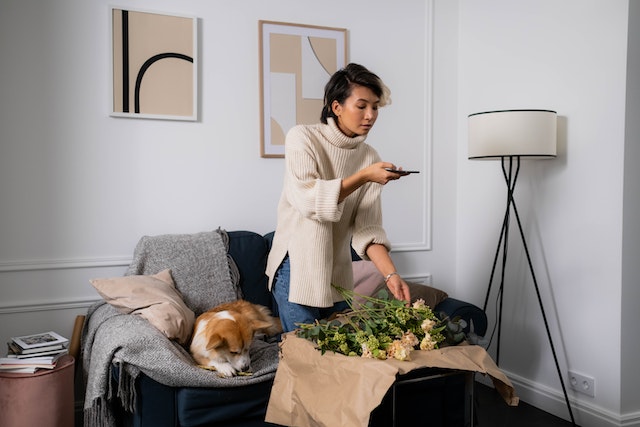 How To Create an Instagram Reel in Five Easy Steps
Before you can achieve better visibility on the Instagram Reels algorithm, you should learn how to create a proper Reel. Creating a Reel is straightforward; here are five steps to guide you:
Launch your Instagram app, and click the "plus" sign. Then, choose the "Reel" option.
There'll be a prompt to select the photos and videos you want to use. You can alternatively click the camera icon to shoot fresh clips on the spots.
When editing your reels, ensure you employ the correct aspect ratio, 16:9. It usually requires you to position your phone vertically.
You can add effects and sounds and adjust the speed of each clip in the Reels editor. Also, you can add video subtitles for your viewers to grasp your videos quickly.
After thorough edits, add a caption and cover image. Then, hit publish.
With these steps, you are on your way to becoming a Reels creator. With the Instagram Reels algorithm, you can gain popularity with your videos. Also, if you have any trouble creating reels, Instagram has many templates to guide you. All you need to do is add your preferred clips and photos, and you are good to go.
What Is the Instagram Reels Algorithm: A Key To Increasing Your Reels Visibility
The concept behind Instagram Reels is truly amazing. It is amazing how you can create Reels from your device and instantly share them with friends and followers. While making these reels is fascinating, it is equally important to understand what the Instagram Reels algorithm is all about.
The Instagram Reels algorithm forms part of the Instagram algorithm, which Adam Mosseri, Head of Instagram, explained on Twitter. He explained how each section of Instagram uses an algorithm and how they work on the social media platform.
The Reels algorithm differs from Feeds or Stories algorithm. It checks your past Reels activity, which includes the ones you liked, commented on, shared, and saved. It further analyzes your past interactions with the reel video creator and the information such video contains. Then, Instagram combines all these into its algorithm to seamlessly create a tab of quality entertainment you'd enjoy.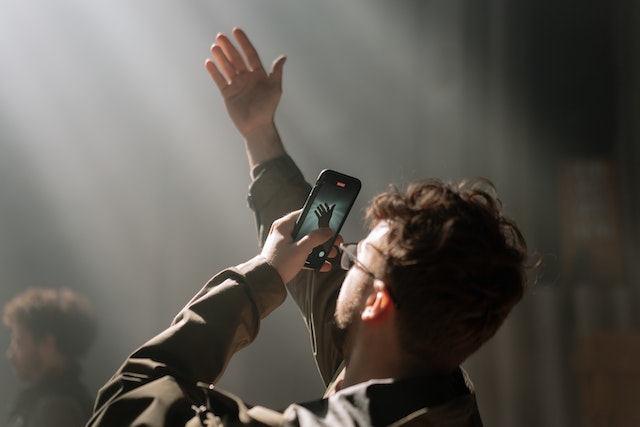 How Does the Instagram Reels Algorithm Work?
Many Instagram content creators often ask themselves the question: "How does the Instagram Reels algorithm work?" The design of this algorithm has a central goal: to maximize user engagement.
Instagram wants users to spend more time on the platform and keep coming back for more. Hence, it employs this algorithm by tailoring the Reels content that users see based on their interests and preferences.
This Instagram algorithm creates a personalized experience, encouraging users to explore, discover, and connect with captivating content creators. There are three key factors the Instagram Reels algorithm considers when ranking Reels on the Instagram platform. They include the following:
User Activity: Instagram closely examines how people interact with certain Reels—the likes, comments, and engagement they generate. Each interaction sends a powerful signal to the algorithm, whispering, "Users like this content!" Hence, the more users engage with such Reels, the more likely the algorithm will shower them with more captivating content.
Reel Video Information: The information in your reels holds mighty significance. From the infectious music beats to the cleverly placed sound effects, every element within the Reel adds to its beauty. So, the algorithm ensures your content gets to the right audience who will enjoy and share them with others.
The Reel Video Creator: The algorithm considers the overall engagement content creators receive as a signal to rank their videos higher. The reel algorithm will push more content to the desired audience if a creator has more likes, comments, and shares. The more hearts this Reel creator captures, the greater the likelihood of such Reels becoming popular.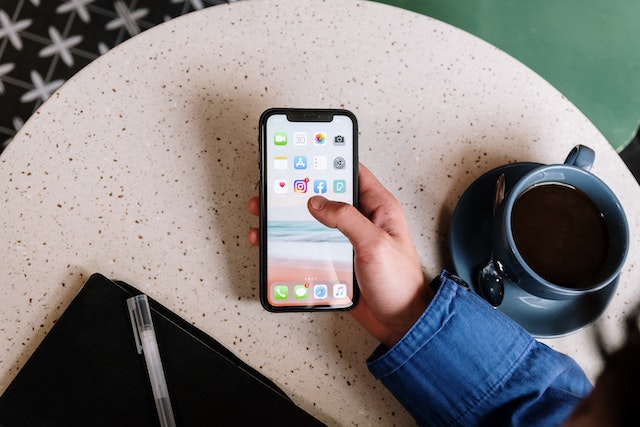 How To Change Instagram Reels Algorithm: 7 Strategies To Beat the Reels Algorithm
As Instagram Reels becomes popular, content creators constantly seek to use it to maximize their reach. Also, the Instagram Reels algorithm continues to work tirelessly behind the scenes to rank creators' Reels for every user. As such, many Reels creators wonder if it is possible to know how to change the Instagram Reels algorithm.
Well, it is very difficult to alter the Reels algorithm, except if you're a Lead Engineer at Instagram. However, there are effective strategies you can try to enhance your visibility. These will enable the algorithm to rank your content higher and push them to more viewers.
1. Craft Your Brand Identity So Your Content Ranks Higher on the Instagram Reels Algorithm
An effective strategy for ranking your content higher on the Instagram Reels algorithm is to craft your brand identity on Instagram. Every Reel you post is an opportunity to showcase your brand identity. Therefore, ensure to display your business name and logo beautifully on your account. Doing this captures the essence of your brand.
Additionally, consider using your logo on your Instagram bio; it subtly promotes your business whenever users visit your profile. If you haven't already, invest in a captivating logo that accurately represents your brand.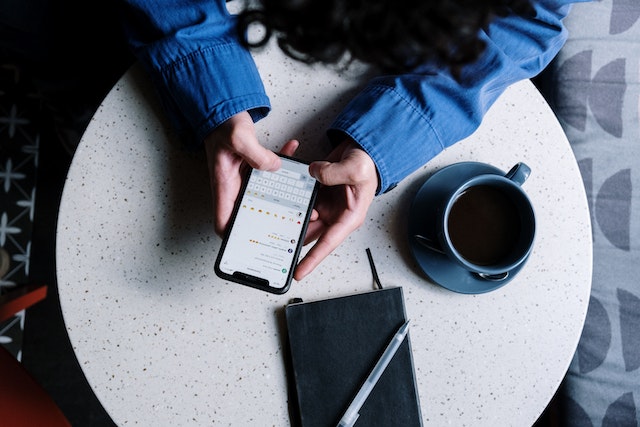 2. Create Engaging and Entertaining Content to Influence Instagram Reels Algorithm
Engagement is a crucial factor in the Instagram Reels algorithm. While it's essential to maintain a connection with your brand, remember that Reels thrive on fun and humor. Nothing captures people's attention quite like something quite thrilling. Thus, strive to provide engaging and informative content in your Reels.
Think outside the box and tap into your creative mind to craft videos that resonate with your audience. You can also aim to convey your main point or introduce your topic within the first three seconds of your Reels. This will surely hook viewers and keep them engaged throughout the short video. Doing this will make the Instagram Reels algorithm rank your videos higher.
3. Utilize the Power of Hashtags and Captions for Increased Visibility on Instagram Reels Algorithm
Another effective way to reach a wider audience via the Instagram Reels algorithm is to use hashtags strategically. Research and select relevant hashtags that align with your content and are common among your target audience. While you can use up to 30 hashtags, focusing on quality over quantity is crucial.
Therefore, choose 3 to 5 hashtags that accurately represent your topic and engage with accounts that use the same hashtags. By interacting with creators and users under shared hashtags, you encourage them to check out your content.
Captions also provide an opportunity to enhance your Reels' discoverability and engagement. Craft compelling captions that describe your content and encourage viewers to engage with your Reel. You can pose questions, ask for opinions, or spark conversations to prompt users to leave comments and increase engagement metrics.
4. Consistency and Frequency Promote Your Presence in the Instagram Reels Algorithm
One key element that can positively impact your presence within the Instagram Reels algorithm is consistency. Regularly posting high-quality and engaging Reels signals to the algorithm that you are an active and dedicated creator. Therefore, aim for a consistent posting schedule to establish a rhythm that keeps your content fresh in your audience's mind.
In addition to consistency, the frequency of your Reels can also play a role in reaching a wider audience. Posting Reels frequently can increase your chances of appearing in your followers' feeds and potentially attracting new viewers.
However, it's essential to strike a balance and maintain quality over quantity. Posting Reels too frequently without maintaining a certain level of quality may lead to decreased engagement. It can also rank you lower on the Instagram Reels algorithm.
5. Collaborate With Influencers To Improve Your Reels' Reach
Collaborating and partnering with brands and influencers provides an excellent opportunity to increase exposure and attract new followers. You can quickly gain visibility and expand your reach by engaging with a different audience through influencers.
Virtual interactions and creative collaborations are popular in the Instagram world. These provide a fun and engaging experience for both you and the influencer's followers. Instagram Reels and influencer marketing make a potent combination to boost your presence on the platform. These will increase the chances of the Instagram Reels algorithm pushing your content to more users.
6. Repurpose and Enhance Your Content Helps Increase Your Visibility on the Instagram Reels Algorithm
Maximize your content's potential by repurposing your Instagram posts and stories into Reels. This can help improve your visibility on the Instagram Reels algorithm and rank your videos higher. Incorporate video footage alongside still images to create dynamic and visually appealing content. Use slideshows or transitions to add variety and keep viewers engaged.
However, be mindful of avoiding repetitive content and strive to filter your feed to exclude duplicate posts. While repurposing content can save time and effort, the goal is always to keep your audience interested in your content.
7. Keep Up With Instagram's Recommendation Guidelines on Reels To Beat the Instagram Reels Algorithm
Understanding the type of Reel content Instagram values is crucial in beating the Instagram Reels algorithm. In its recommendation guidelines, Instagram actively discourages low-quality content that falsely promotes health or financial claims. It also frowns upon violence, self-harm, explicit material, clickbait, engagement bait, and vaccine-related misinformation.
It is vital to steer clear of these pitfalls to ensure your Reels have a chance to reach a wider audience. Remember, if your Reel doesn't meet Instagram's criteria, it'll only reside in your profile but won't receive its deserved visibility.
Essentially, dominating the Instagram Reels game is a lot of hard work. However, learning how Reels work and increasing your visibility on its algorithm can be beneficial. Thus, carefully consider these strategies and utilize the Instagram Reels algorithm to your advantage. These strategies assure your success and longevity on the platform.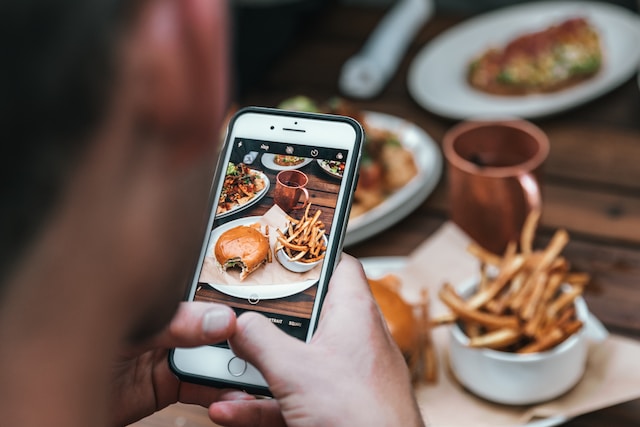 Making Money and How To Get Paid for Reels
Without any doubt, implementing the strategies mentioned earlier will increase your visibility on the Instagram Reels algorithm. Yet, you may wonder if there is any form of financial compensation for your hard work. Well, you are not alone in finding this out. In fact, knowing how to get paid for reels goes a long way in achieving financial freedom on Instagram.
Many Instagram video content creators earn approximately $1,000 to $10,000 monthly. Yes, you read that right! This should spur you as an upcoming influencer to make better content and get paid for your creations. Learning how to get paid for reels on Instagram involves more processes than you think. First, you must be of legal age and meet Instagram's monetization policies. Also, you must create eye-catching videos beyond the usual 90-second video before getting paid.
Instagram brings many monetization options to the table to choose from and earn money on the platform. The popular ones many content creators use are:
Instagram Reels Play Bonus
Affiliate Marketing
Branded Content
Ads
The most popular option is the Instagram Reels Play Bonus. This option pays you based on the number of reels you created and the number of plays per Reel. Despite its popularity, Instagram sends an invite for you to join. Thus, to access this invite-only party, you must prove yourself worthy as an active content creator or company account.
A significant caveat to the Reel Play Bonus is that it is geo-restricted. As such, the Reel Play Bonus only accepts content creators in the United States. If you are not eligible, you can get paid by partnering with branded content or earning via affiliate marketing. Besides money from branded content, your videos become more visible, thus earning you top spots on the Instagram Reels algorithm.
Grow Your Instagram Followers With PathSocial
The Instagram Reels algorithm holds the key to unlocking immense growth and engagement opportunities on the platform. As a content creator or business owner, you can utilize key strategies to use this algorithm to your advantage. Thus, you capture the hearts of your audience as you create fresh and exciting Reels.
If you seek to take your content creation to newer heights, Path Social can be your ultimate ally in achieving that purpose. This platform has a team of experts that care about your success. They are ready to equip you with the necessary tools and strategies to thrive in today's competitive environment. Path Social's algorithm targets interested users and connects you with the right audience.
Path Social caters to freelancers, SMEs, and large corporations needing to expand their visibility on Instagram. Therefore, take advantage of the opportunities that Instagram Reels algorithm and Path Social have to offer. These can unlock your potential to become a successful influencer. Sign up with Path Social today and start growing your Instagram followers.