Instagram Captions: Capture the Right Context and Tone
Instagram serves as a digital gallery of aesthetic shots, stunning selfies, and perfect lives. But the platform is not just about the imagery. While they're pretty much inconspicuous, Instagram captions are not insignificant.
Though not required, it's better to make them count for appeal and engagement if you use them. Picking the best IG captions benefits your brand awareness and growth. Ensure you capture the right context and tone when crafting them. Not sure how? Keep reading our guide to learn how a good Instagram caption helps your content.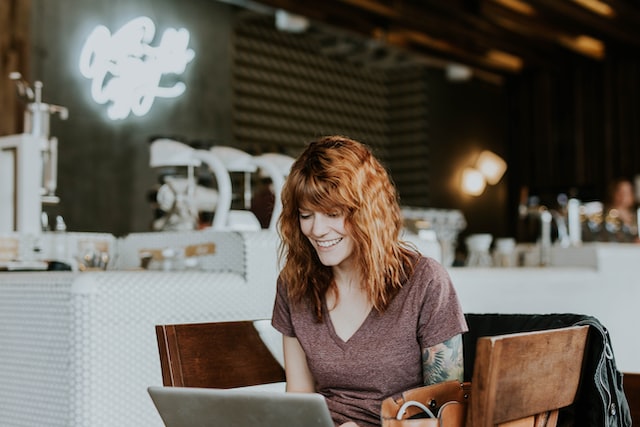 Captions for Instagram: Dos and Don'Ts When Writing Captions
If a picture already paints a thousand words, what's the purpose of Instagram captions? Captions are an extra opportunity to highlight your brand's personality, especially if you're a creator or business on the platform.
A smartly worded caption can entertain your audience or evoke a specific reaction. You can make the context of your Instagram post clearer or prompt people to engage with it with a powerful caption. You can also use IG captions to frame your hashtags properly.
The Dos of Writing Captions for Your IG
In order to write the best Instagram captions, we have a few best practices to share. Are you wondering what the Instagram caption character limit is? We have answers. Keep in mind these dos and don'ts when writing captions:
You can have a maximum of 2,200 characters and up to 30 hashtags in your captions. According to experts, 11 hashtags should be enough to optimize your Instagram post for targeting. The key is to find the right combination of hashtags for the widest possible reach and highest possible engagement.
Always strive to show your personality through your captions. Make sure the tone of your caption always reflects your brand's voice and resonates with your target audience.
If you have brand information or details to share, you may have to write a lengthy Instagram caption. Mention the most important information at the beginning. Readers genuinely interested in learning more will have no problem clicking "More" to view the rest of your text.
Use a powerful call to action if your goal is to prompt users to take a specific action.
If you want your Instagram post to stimulate engagement, ask a compelling question in your caption.
If you have permission, tag other accounts in your caption to automatically increase your visibility.
The Don'Ts of Writing Captions for Your IG
Remember to avoid these don'ts to keep your Instagram captions always on point!
You don't always have to write a lengthy caption. As much as possible, keep your captions short, sweet, and catchy.
Don't stuff your IG captions with too many hashtags. If you do, you'll end up with a cluttered Instagram post, which could negate or reduce the value of your content.
Don't bury the lead. Stick to 125 characters or fewer if you want users to see your caption in its entirety. The most clever Instagram captions say what you have to say from the get-go.
Don't hesitate to add emojis to your IG captions to show your lighter or humorous side.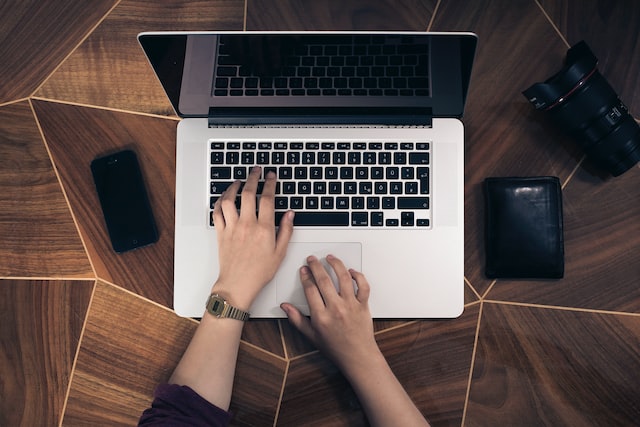 Caption for Instagram Pic: Describe With Wit and Style
Not everyone has the gift of eloquence or a quick and humorous wit. Fortunately, you don't really need a writer's skill to craft the right caption for an Instagram pic. Crafting captions with wit and style can be easy. Just let your visual content and brand's identity guide you.
Your cool captions are simply another way of communicating with your audience. So always remember to stay true to your brand. Here are some tips for one-word Instagram captions, captions for couples, birthdays, your Instagram photos focused on nature, and more.
Short Instagram Captions
Does anybody bother to read captions on their Instagram feed? If your post creates enough mystery or stimulates the imagination, people are more likely to read your caption. You can use straightforward and short Instagram captions to put your photo or video within the proper context. From one-word IG captions to short phrases, here are some great examples.
Yes or no?
Bucket list
But first, coffee
Small pleasures
This just happened
Times like this
Weekend vibes
Oops
Love my life
Keep daydreaming
Dream big
Go for it
Go big or go home
Girls just wanna have fun
Good vibes only
Positivity
Laughing on the inside
Launch day
Coming soon
Let's get it started
Like a boss
Limited edition
Normal is boring
Nailed it
New look
Show your sparkle
Why not me?
Wild and free
Work hard, play hard
Work it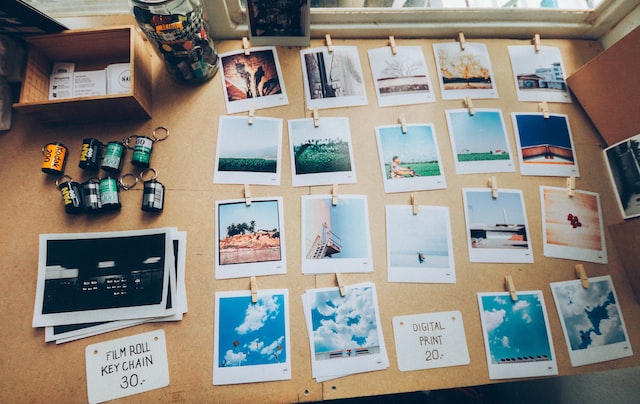 Instagram Captions for Couples
Go for saccharine-sweet Instagram captions for couples. Be fearless and write cheesy IG captions. Or inspire "Awws" with your romantically captioned photos or videos. If you need more Instagram captions ideas for couples, here are 25 examples.
Couple goals
Just us
Always on your team
Always by your side
Love you to the moon and back
Partners in time
The best bad influence
Quality time
Meant to be
Growing old together
Lovebirds
Another year with my best friend.
The maple syrup to my pancakes.
You're the cheese to my macaroni.
The sunshine of my life.
Couples that laugh together, last together.
Thanks for agreeing to take a million photos until we got the perfect one!
Here's our entry to the cutest couple contest.
I love you more than [insert any favorite here], and that's saying a lot.
Just a couple of weirdos in love.
In my totally unbiased opinion, we're the cutest couple ever.
I love you even when I'm hangry.
Love is talking to you even before my first cup of coffee.
"To be fully seen by somebody, then, and be loved anyhow—this is a human offering that can border on miraculous." —Elizabeth Gilbert
"Love isn't something you find. Love is something that finds you." —Loretta Young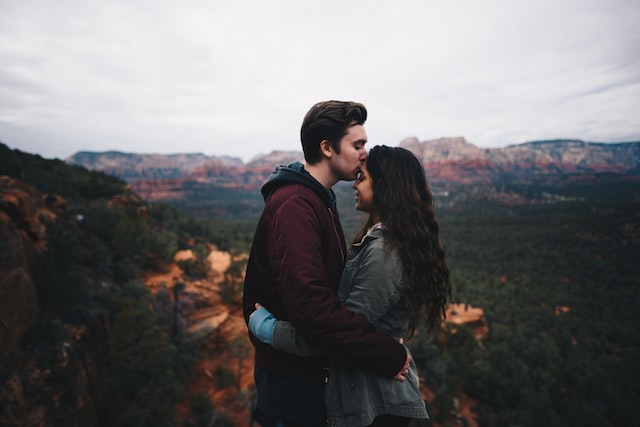 Classy Captions for Instagram
Classy shots call for classy captions for Instagram. Your words have to match the elegance of your selfie or the posh aesthetics of your setting. Or perhaps you want to go for a refined tone for your brand. Here are some fine and polished examples of Instagram captions.
Smile a little more, regret a little less.
"Simplicity is the ultimate sophistication." — Clare Boothe Luce
"Being happy never goes out of style." — Lily Pulitzer
"Be a little more you, and a lot less them." — Madalyn Beck
Be yourself. There's no one better.
Life only comes around once, so do whatever makes you happy and be around those who make you smile.
I decide the vibe.
A warrior, not a worrier.
Smile and win.
Life is better when you are smiling.
Motivated.
Calm over chaos.
Chasing goals, catching dreams.
Inner beauty needs no filter.
Cherishing every moment.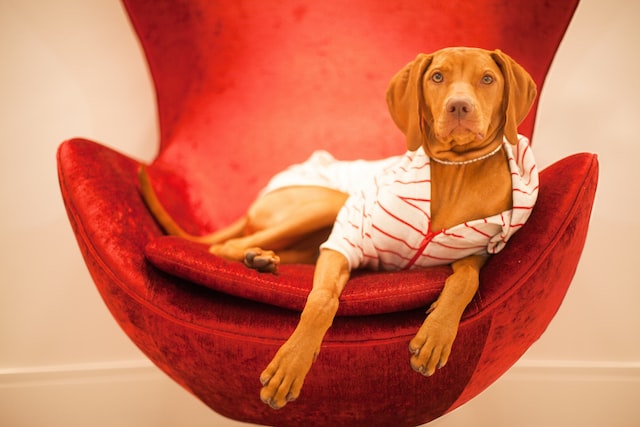 Birthday Instagram Captions
Paying tribute to a bestie with a birthday post? We've got you covered, from baddie Instagram captions to special IG captions for friends. Here are various birthday Instagram captions to say cheers to those you care about most. Don't forget about birthday selfies. We have examples to celebrate you too!
On this day, a legend was born.
My forever ride or die
Friends who slay together stay together.
Found my birthday crown
I hope the birthday cake is as sweet as me.
Another year older, none the wiser.
Cheers and beers to 21 years.
Would it really be my birthday if I didn't take a selfie?
Follow your birthday bliss
You make life so funfetti.
Just like a fine wine, you're only getting better with age.
Happy birthday to my better half.
Wrinkles are proof of a life well smiled.
Thirty, flirty, and thriving.
You don't get older. You level up.
We're not old. We're vintage.
Cheers to a day as special as you.
Sunshine and birthday wishes on my mind.
Birthday candles aren't the only thing getting lit this weekend!
Here's to another trip around the sun.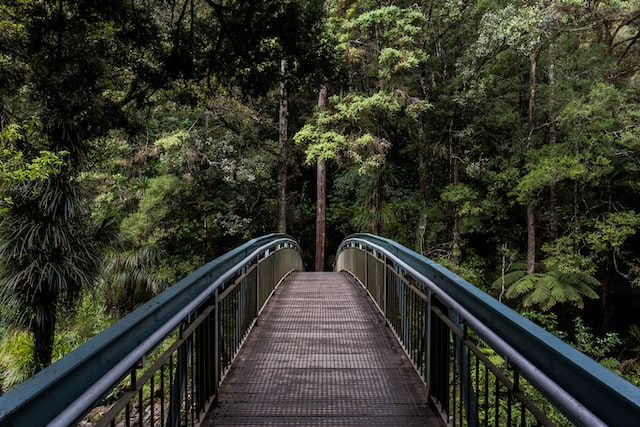 Nature Captions for Instagram
Do you have a photography page? Are you an aspiring travel influencer? Or do you simply enjoy sharing nature-inspired images? Scroll through our nature captions for Instagram to discover more ideas.
Raindrops on roses
After the rain
Nature lover
Art by Mother Nature
The mountains are calling, and I must go!
Always take the scenic route.
I think nature is my color.
All my cares go away when I take a walk outside.
Another day, another breathtaking sunset.
Nature never goes out of style.
In my happy place.
This view never gets old.
Mother Nature has put on a show tonight!
May the forest be with you.
Nature – cheaper than therapy. Better, too!
It's a big world out there – explore!
No better way to recharge than outside.
Branching out
Call of the wild
Hike more, worry less.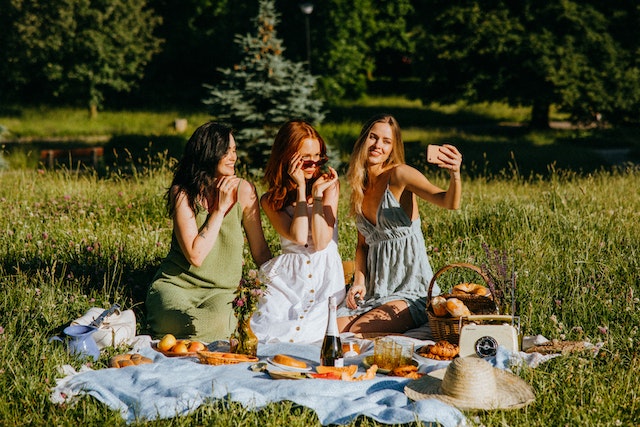 Seasonal Instagram Captions To Switch Things Up
Are you interested in funny Instagram captions or more thoughtful ones? No matter what you're in the mood for, you can always rely on the change in seasons to influence your caption game. Lean into whichever new season has arrived to inspire you with the best Instagram photo caption ideas. Curate an Instagram aesthetic on your feed by adapting to the seasons with new colors. You can use the changing seasons to inspire your Instagram posts in so many ways. If you want to know more about the best seasonal Instagram captions, check it out below.
Spring Instagram Captions
If you want to write captions for the change in seasons, you'll find cute Instagram captions for springtime. If your focus is stunning OOTDs, we have spring Instagram captions for selfies. If you prefer to post pretty flowers and spend time outdoors, here are the best Instagram caption ideas to share your spring sentiments.
Spring has sprung
Spring is in the air
First comes rain, then comes the rainbow.
I have spring in my step.
Do your thing, spring.
Spring fever
Sunshine is the best medicine.
Spring blooms
You grow, girl.
Peony for your thoughts.
When in doubt, add flowers.
Last bud not least.
I'm sorry for the things I said to you when it was winter.
You're my best bud.
Fresh breeze, warm sun.
Beauty in bloom
Party thyme
I'm no spring chicken.
I'm planting myself right here.
All winters melt to spring.
Summer Instagram Captions
Share your own sunshine with funny captions. Summertime is the best time to post your travel pics. From beach Instagram captions to vacation Instagram captions, we have recommendations for all your selfies and group photos. Here are summer Instagram captions to engage your followers this season.
I was made for sunny days.
It's barefoot season!
Paradise found
Stay salty
Good times and tan lines
Hanging with my grill-friends
So much sun, so little time.
Seas the day
Eat. Sleep. Beach. Repeat.
Shell yeah!
Vacation mode: On.
Living on island time.
Ice cream is the most important food group.
Beach hair, don't care.
Tropic like it's hot.
Tans fade, but the memories last forever.
You're one in a melon!
I got sunshine in my pocket.
Wake me up when it's next summer.
Summers must fall for fall to rise.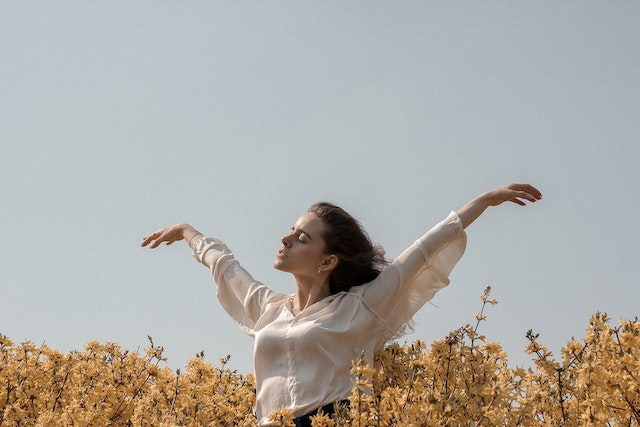 Fall Instagram Captions
We have ideas whether you are looking for Halloween Instagram captions or IG captions for your next apple-picking trip. Here are more seasonal one-word captions, funny captions, and the best autumn and fall Instagram captions to inspire you.
Autumn leaves
Fall for fall
But I love fall most of all.
Let's get smashed!
Grateful
Cozy
Spice, spice, baby!
Leaf me alone.
It's sweater weather!
How 'bout them apples?
FALLing in love
You're the pick of the patch
Autumn skies and pumpkin pies
Falling leaves and football please
Channel the flannel
Light breeze, colorful leaves
If you've got it, haunt it!
Are you afraid of the dark?
Love at first bite
Time to get spooky
Winter Instagram Captions
Our breakdown of seasonal Insta captions wouldn't be complete without cool Instagram captions for the end of the year. We have ideas for Christmas Instagram captions and staying cozy in a winter wonderland. Here are winter Instagram captions for selfies and more.
Keep calm and wait for snow
A snowflake is winter's butterfly
Baby, it's cold outside
Keep calm, and winter on
Let it snow
Bright lights, winter nights
We go together like winter and a sweater
There's snow place like home
Cold hands, warm heart
Sleigh all day
The snuggle is real
'Tis the season to sparkle
Believe
Christmas cookie crew
May your days be merry and bright
Santa's favorite
The elves did it.
But first, we toast.
Just here for the champagne.
Cheers to making pour decisions tonight!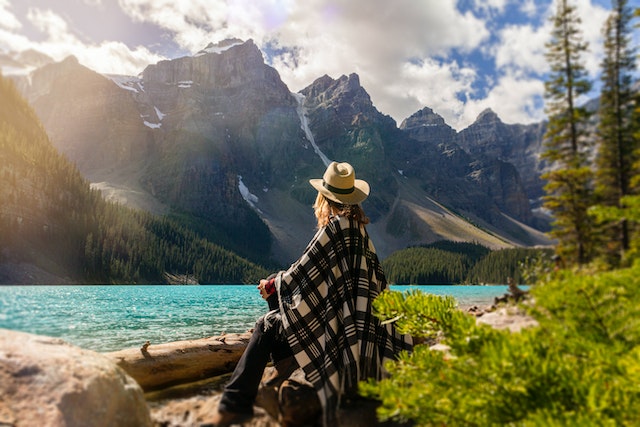 Quotes for Instagram
Inspiring your audience with Instagram captions is always a good way to inspire engagement. These quotes for Instagram can give your posts some added oomph.
"All you need is love. But a little chocolate now and then doesn't hurt." – Charles M. Schulz
"Go confidently in the direction of your dreams." – Henry David Thoreau
"If you don't like something, change it. If you can't change it, change your attitude." –Maya Angelou
"If you want the rainbow, you gotta put up with the rain." – Dolly Parton
"Nothing is impossible, the word itself says I'm possible!" – Audrey Hepburn
"The way to get started is to quit talking and begin doing." – Walt Disney
"The road to success is always under construction." – Lily Tomlin
"Karma is the breeze in my hair on the weekend. – Taylor Swift
"She knows she'll find love on the up from the way down. Look at her now, watch her go." – Selena Gomez
"I can accept failure. Everyone fails at something. But I can't accept not trying." —Michael Jordan
"Never let the fear of striking out keep you from playing the game." – Babe Ruth
"Life is what happens when you're busy making other plans." – John Lennon
"Sometimes you will never know the value of a moment until it becomes a memory." – Dr. Seuss
"The only impossible journey is the one you never begin." – Tony Robbins
"The future belongs to those who believe in the beauty of their dreams." – Eleanor Roosevelt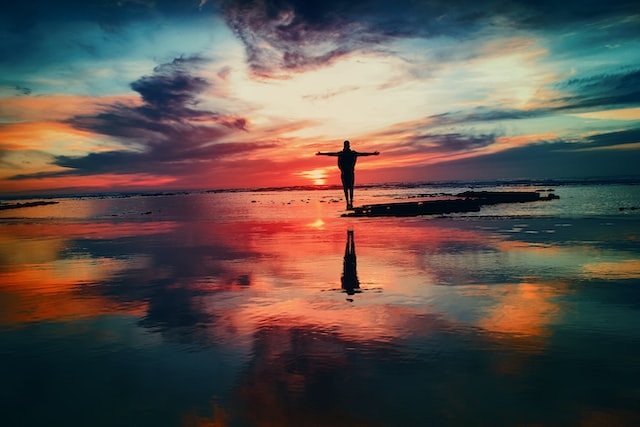 Capturing Your Audience With More Than Catchy Captions
Having a skilled writer, SEO specialist, or marketing whiz is a great advantage in writing optimized and engaging Instagram captions. Of course, they can do so much more than churn out captions for you. And you would definitely want to make full use of their capabilities. Catchy captions are only one of the many ingredients of an effective content and growth strategy.
You can have all of these capabilities when you team up with an expert in Instagram growth strategy, a company like Path Social. Even with proper captioning, most brands on Instagram still struggle to reach a wide audience. Path Social provides a two-fold solution to this problem.
The first step in their growth strategy is precise audience targeting. They are able to track down the right audience for a brand with the help of their proprietary advanced AI targeting tool. Whatever niche you're in and whoever your target audience is, Path Social will find them for you on Instagram.
The second step involves organic content promotion. Path Social's in-house team of social media specialists and their wide network of influencers will help you. They'll put your content in front of audiences who are already interested in the kind of content you're creating. You can be sure that you'll gain followers who are genuinely eager to see more of your content and who will deliver quality engagement.
Trusted by more than 20 thousand Instagram brands across all niches and industries, Path Social is your best bet for lasting and rewarding growth. Start growing and gaining Instagram followers today!