Why Tag Someone on Instagram: A Simple Strategy for Greater Instagram Exposure
Why should you tag someone on Instagram? Is tagging different from mentioning? What's the best way to use tagging to reach a wider audience? How do you tag Instagram posts? Here's your comprehensive guide to Instagram tagging so you'll never miss an opportunity to get more attention for your posts!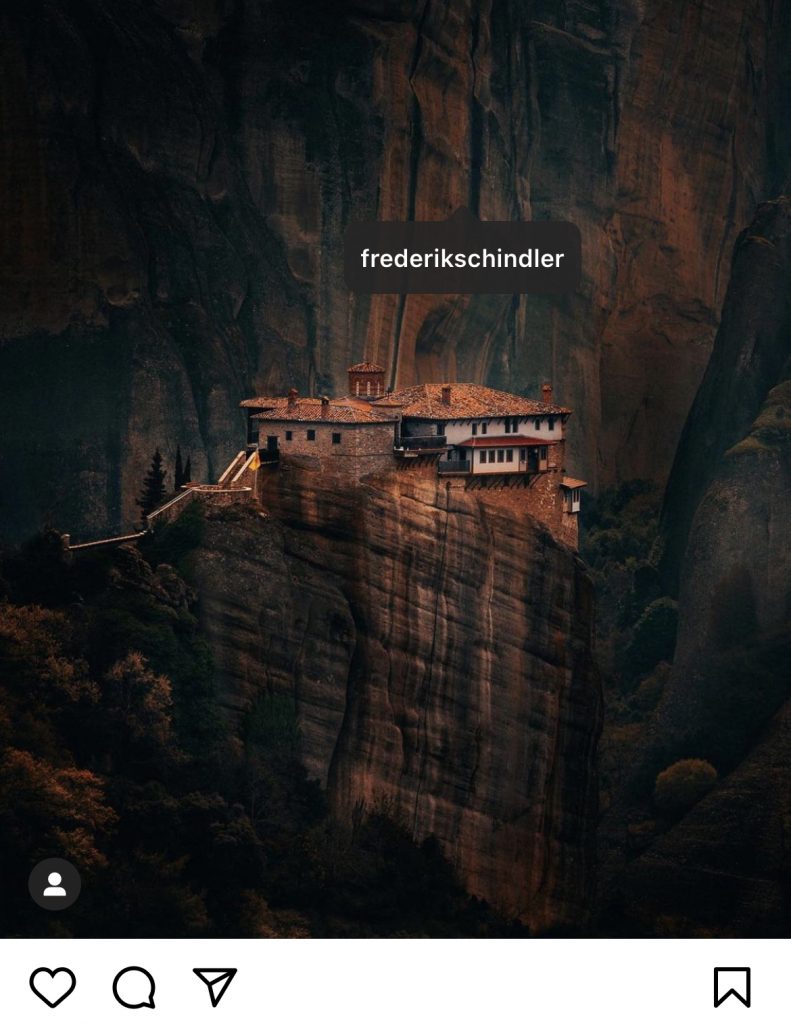 What's the Difference Between Tagging and Mentioning?
Most people use these two terms interchangeably as they function pretty much the same way. When you tag someone on an Instagram post or mention them in your caption or in the comments, the post reaches a wider audience, i.e., the followers of the tagged/mentioned accounts. For brands/businesses, tagging and mentioning are simple ways to get more followers on Instagram. Here are the main differences between tagging and mentioning on Instagram:
How does tagging work on Instagram? Tagging an account on Instagram is done on the photo you're posting. This is usually done when there's a group of people in the photo or if the photo you're posting is of/for somebody else. The tags identify the people in the photo.
Mentioning, on the other hand, is done by typing the @ symbol followed by the Instagram handle of the person you want to mention. Instagram mentions are done in the caption or the comments. If you are wondering, what is an Instagram handle, it is another way to say your Instagram username. 
Tagging can only be done by the person who shared the photo or video. Mentioning can be done by anyone in the comments section of a post. 
Both tagging and mentioning can be restricted by anyone who doesn't want to be tagged or mentioned. 
For public posts, the tagged Instagram accounts are visible to anyone; for private posts, the tagged accounts are only visible to the followers of the person who shared the photo/video and the followers of the tagged accounts. The appearance of the tagged post on the tagged person's profile may also be restricted by said person.
The person who publishes a post can restrict mentions in the comments, i.e., whether or not the post can be seen by a mentioned person and/or their followers.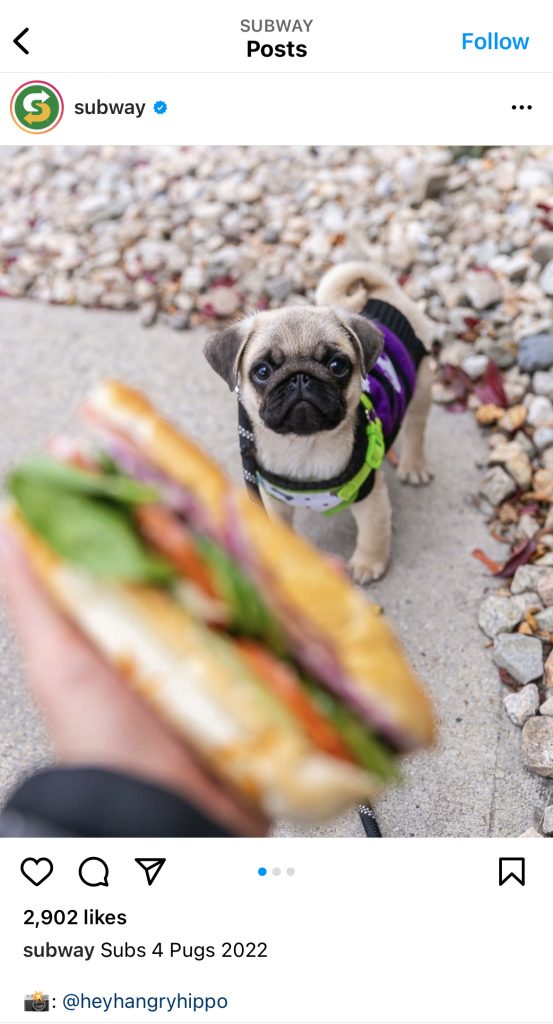 Why Should I Tag Someone on Instagram?
First, let's answer the question, "Why tag someone on Instagram?" Here are the reasons why you should tag away whenever possible:
As previously mentioned, tagging expands the visibility of your post. Get people to share your content on Instagram for greater reach and engagement. For businesses, greater visibility can also lead to more profile traffic and new followers. 
Tagging encourages more conversations in the comments section. You can get more engagement on the tagged post from the followers of the people you tagged. Knowing who to tag on Instagram to get noticed is an important skill to gain more followers and likes.
Tagged content appears on a separate tab on the tagged Instagram account's profile. This tab essentially serves as a gallery of user-generated content for businesses. 
You can also use a clickable location tag so that people who do an Instagram search for that location can discover you. Don't forget to tag the locations of events you attend.  
If your business has no physical location, you can still tag a greater geographic area where you're situated, such as your city and even general locations where your products are delivered. 
Instagram stories support both tags and mentions. Learning how to repost a story on Instagram and tagging yourself or your business creates a greater sense of community with your own followers. You can also repost a tagged story if another user tagged you in one of their stories first.
If you have set up an Instagram store, product tags provide more information about the tagged products and make customer purchases more convenient. Learning how to advertise your product or business on Instagram is another way to enhance your growth.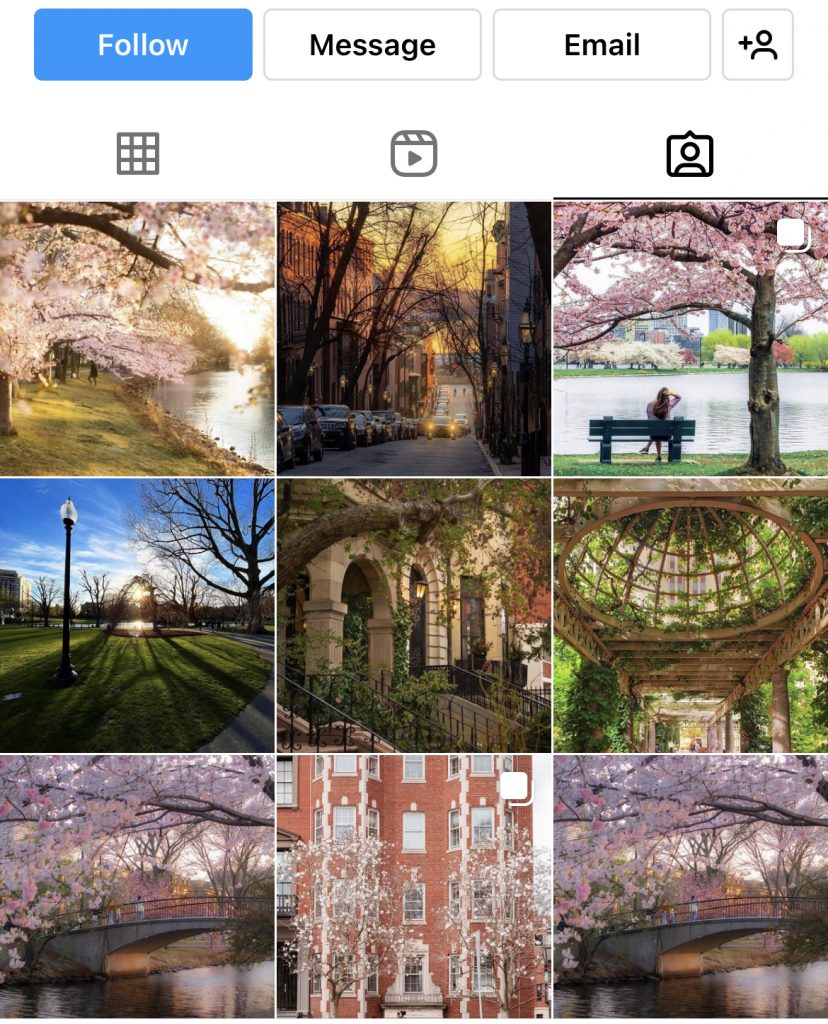 Why Tag Someone on Instagram Instead of Mentioning Them?
Now let's look at why you should tag someone on Instagram instead of mentioning them:
Accounts that are mentioned get a notification in their Activity feed. Activity feed notifications, however, only show the 100 most recent activities. If you're tagging an influencer, a celebrity, or a business, your mention can easily get buried in the hundreds of notifications they typically receive.
Tags, on the other hand, appear in a separate notification. Tagged photos or videos automatically appear on the tagged person's profile by default; users can also opt to approve and manually add posts they're tagged in. Either way, you can be sure that the tagged person will see your post.
You need to limit the mentions in a caption to keep it engaging and relevant to the content. In comparison, you can have multiple tags in a photo/video and the tags won't get in the way of content quality.
Mentions done in a post's caption or comments will not make the post appear on the mentioned person's profile. Depending on the mentioned person's privacy settings, the mention may be automatically visible to their followers or only when they reply to the mention.
Have you heard about purchasing Instagram mentions or had this transaction recommended to you? Buying Instagram mentions is not a risk worth taking. There are no trusted sites to buy Instagram mentions, and you may expose your IG account and the accounts of your followers to bots or fake accounts which can harm your credibility. At the end of the day, it's a waste of your money and efforts. Invest your time in more productive ways to stimulate growth and visibility.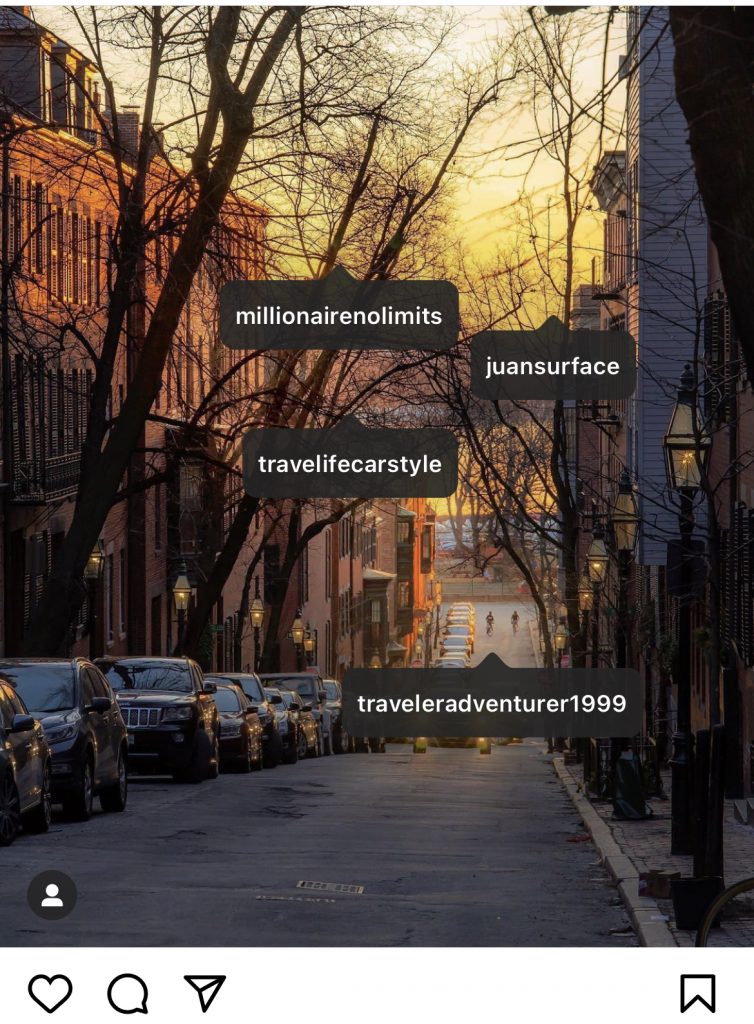 Final Thoughts: Why Tag Someone on Instagram? To Make Your Profile More Prominent
The primary reason why you should tag someone on Instagram if you're a brand or business is so that your post can be seen by more people and your account can be discovered by potential new followers. Choosing the right hashtags for Instagram gives you enhanced organic exposure. If you want to learn more about how to gain followers, here is how to get 1K Instagram followers in 5 minutes. If you want to continue upping your tagging abilities, just keep the following pointers in mind:
Don't use the same tags in each and every post.
Create a tagging strategy that works best for your content, identified target audience, and defined business goals.
Mix and match different tags in a single post to maximize reach and visibility.
If you need expert help growing your brand/business on Instagram, you may also benefit from a partnership with a reliable growth partner with extensive experience in Instagram growth strategy — a company like Path Social. You can achieve organic and lasting growth with the help of Path Social's proprietary AI targeting algorithm and in-house team of experts. Start growing and gaining Instagram followers today!
Want More Real Instagram Followers?