How to Repost a Story on Instagram: Get Caught up on Re-Sharing the Best Content
We've all been there. A friend posts a great photo or funny video on their Instagram story and you're featured in it. You want to share it to your own story without having to go through the steps to post it yourself. Shouldn't there be an easier way to get people to share your content on Instagram? Well, lucky for you, there is. If you've ever found yourself wondering how to repost a story on Instagram, you've come to the right place. The app has created many new features over the years, many of which have made re-sharing content quick and easy.

The good news is, story sharing on Instagram is a straightforward process that anyone can learn. With our handy how-to guide, you'll be a reposting pro in no time. Ready to begin? Scroll on for our insider Instagram intel, tips and tricks. We'll cover everything story related, from getting you started with Instagram stories to what you can (and can't) repost. Keep your phone open to the app because we've got lots of interactive steps coming your way.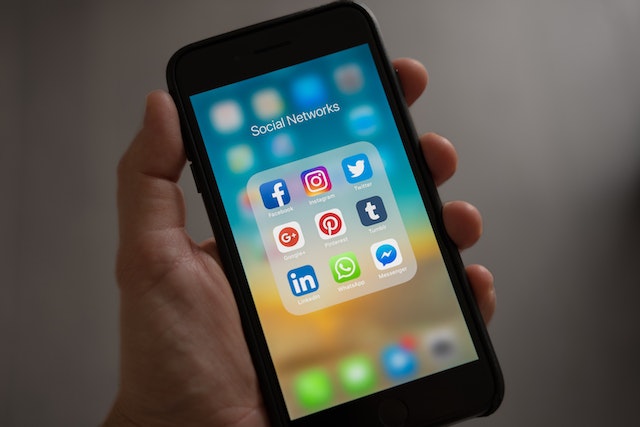 What Is an Instagram Story?
If you're new to the Instagram world, let's catch you up. Instagram stories are a feature that lets you quickly share moments throughout the day in photo or video format. They appear together in a slideshow format to create your story. Since its launch in 2016, Instagram stories have become an instant favorite for user-generated content. They offer an easy way to post daily life, worldly adventures and even selfies with your friends, family and followers. Of course, this content is fleeting, as stories currently only last for 24 hours. Believe it or not, it's this way by design, letting users constantly keep things fresh and new. Those who post a story on IG can see who views them. Have you accidentally viewed someone's Instagram story and don't want the person who posted it to see it? Stay calm by reminding yourself of the 24-hour window or try a trick by putting your phone on airplane mode.

Are you eager for your story content to stick around longer? Not to worry. While Instagram automatically deletes content from your stories after 24 hours, you do have another option. You can easily add your stories to your Instagram Highlights. This way, they can live on forever in the virtual world. Before we dive into the specifics of how to repost a story on Instagram down below, let's refresh on the basics. Read on and get up to speed on posting stories and how to save them to your aforementioned highlights.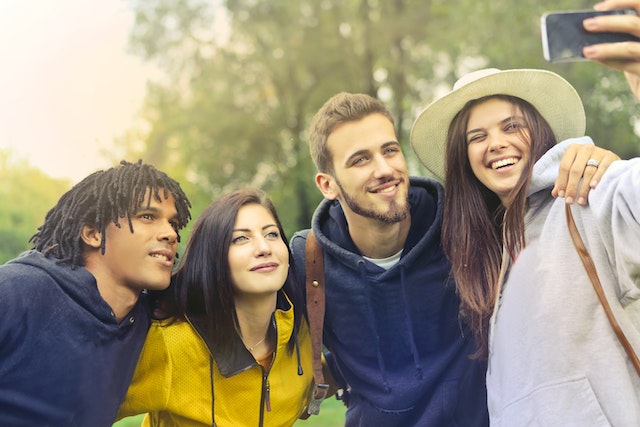 A Refresher Course for Posting Your Own Stories
First things first. It's helpful to know how to post your own story before we dive into how to repost a story on Instagram. This way, you'll have a basic understanding of how stories work. Ready to learn? Grab your phone and let's go
Open your Instagram app. Tap the plus sign square icon in the top left-hand corner of your screen. You can also swipe right anywhere in your Feed.
Look towards the bottom right-hand corner and select story.
Tap on the circular record button icon in the bottom middle of the screen to take a picture. Or, tap and hold this button down to record a video.
You can also choose to use a photo or video that is already saved to your phone. Simply swipe up anywhere on the screen or select the camera roll icon on the bottom left-hand corner. You'll need to ensure you have given the app permission to access your camera roll. You can also learn how to add multiple photos to your Instagram story by selecting more than one during this step.
From here, use the edit icons on the top right-hand side of the screen to add on extras. You can add text, doodles, filters, stickers and more. Click on the three dots icon to access the draw tool and save your story to your camera roll.
You can also swipe up to access stickers as well as the ever-popular selection of GIFs and emojis. Geo-tag your current venue with the location sticker or add a catchy tune by selecting music.
To remove an add-on, simply drag and drop it to the trash icon at the bottom of the screen.

When you're done, simply select the next arrow and choose who you wish to share your story. Now, before we continue on to how to repost a story on Instagram, let's quickly touch on Instagram highlights.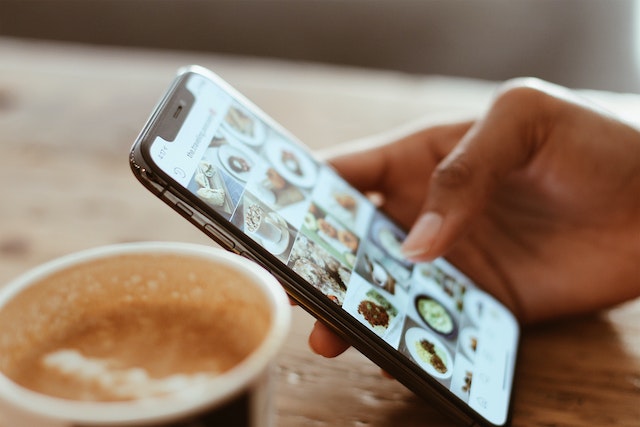 Adding Current and Past Stories to Highlights
As you've already learned above, Instagram stories stick around for just 24 hours. If you've posted the perfect story, you may want it to stick around longer. The solution? Add it to your Instagram highlights. These are groups of stories that are saved to your profile. They appear right below your bio and right above your regular Instagram posts. You can easily learn how to add stories to your highlights by following our directions below. Pro tip: you can even add stories to your highlights after the 24-hour window has passed.
To add an active Instagram story to your highlights, simply view your story. At the bottom of the screen, you'll see an icon for highlights. Select that to choose which highlight you wish to add to or create a new one. Want to add a story to your highlights but it's past the 24-hour mark? Not to worry. Open your app and head on over to your profile. Tap the plus sign icon on the upper left-hand corner or under story highlights located just below your bio. This will pull up all your archived stories and you can quickly select which one you wish to add to your highlights. Tap next to choose a cover photo and a name for your highlight section. Hit next to create your very own highlight.
Stories that you add to highlights will remain visible to anyone who visits your Instagram profile until you physically delete them. This is true even after your original story has disappeared.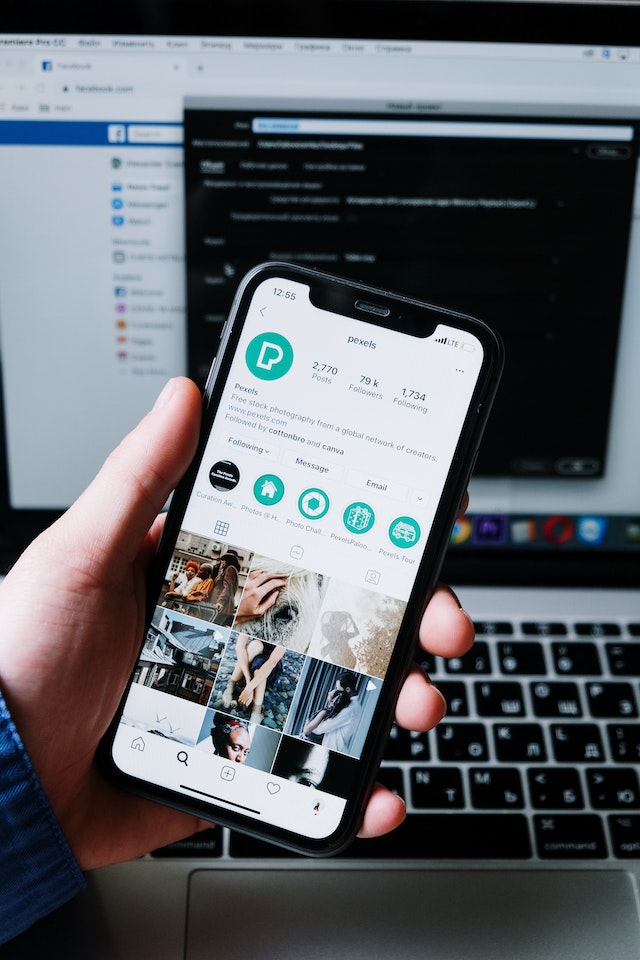 How to Repost a Story on Instagram With an iPhone or Android
Now that we've got the basics out of the way, let's get right into how to repost a story on Instagram. No matter what type of cell phone you have, the steps are the same. You can follow our guide on how to repost IG stories with an iPhone or with an Android. However, there is one important thing to keep in mind. To repost another user's story to your own account, your Instagram handle will need to be tagged or mentioned in said post. If you are wondering, what is an Instagram handle, it's another way to say your IG username. Simply clicking on the paper airplane icon while viewing a story will only allow you to share it with another account through direct message. While there are a few workarounds, being tagged in a story is currently the only way to organically repost it. Let's jump right into it and discuss a couple of common reposting scenarios.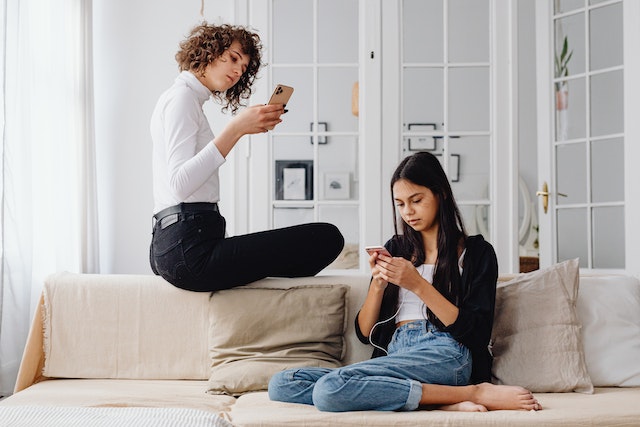 How to Repost a Tagged Story on Instagram
If another user has mentioned your Instagram handle in their story, it makes learning how to repost a tagged story on Instagram a breeze. There are two ways to achieve this. Ready to break them down? Keep reading.
Open your Instagram app. Access your Direct Messages by selecting the XX icon on the upper right-hand side of the screen. You can also easily swipe left from anywhere in your feed.
Click on the message indicating that a fellow Instagram user has mentioned you in their story.
Select add this to your story option at the bottom of the screen.
From here, you can customize your version of the story. Add text, music or stickers such as location, hashtags, time and temperature. Use the icons on the top right-hand side of the screen for all your editing needs. You can also swipe up to easily access GIFs and stickers. Want more editing tips? Keep scrolling as we dive in deeper down below.

There's also another easy way you can learn how to repost a story on Instagram. Maybe you're not one to frequently check your DM's. If going right into scrolling through stories is more your speed, you're in luck. When you get to another user's Instagram story that you've been tagged on, it will also show add this to your story at the bottom of the screen. Simply select this and continue to follow step 4 above.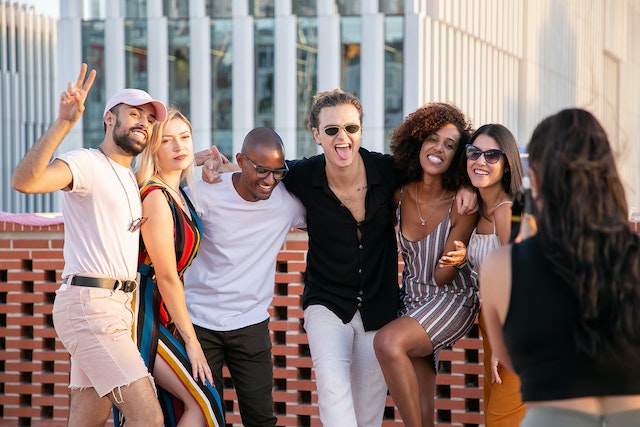 How to Repost a Deleted Story on Instagram
We've all done it before. Accidentally deleted something that we really wanted to keep posted. While you may worry that you've lost that content forever, we are here to assure you that you haven't. Are you looking to learn how to repost a deleted story on Instagram? You've come to the right place.
First, let's talk about how to recover an Instagram post or story that you deleted in the last 30 days. To do this, you'll want to access your recently deleted folder. Get here by going to your Instagram profile, then clicking on menu. This is the three-line icon in the upper right-hand side of the screen. Next, select your activity and then recently deleted. You'll see all the photos and videos that you deleted in the last thirty days. Select the one you want to repost and click the more icon indicated by three dots. Now, simply select restore to bring that story back to life.

As previously mentioned, Instagram stories are automatically deleted after 24 hours. Want to find a certain story after it's expired? You'll want to check out your archives, where you can see all your past stories and Instagram posts. The archive and unarchive features on IG allow you to hide posts without fully deleting them. If you're wondering how to repost a story on Instagram from your archives, we've got you. Go to your profile and click on that menu icon again. Select archive and then story archive from the drop-down menu in the top center of the screen. Here, you have easy access to all past stories, in reverse chronological order. Want to share it again? Tap on the story and select share from the bottom of the screen. It will automatically pop up in story format. Simply edit, select your audience and share.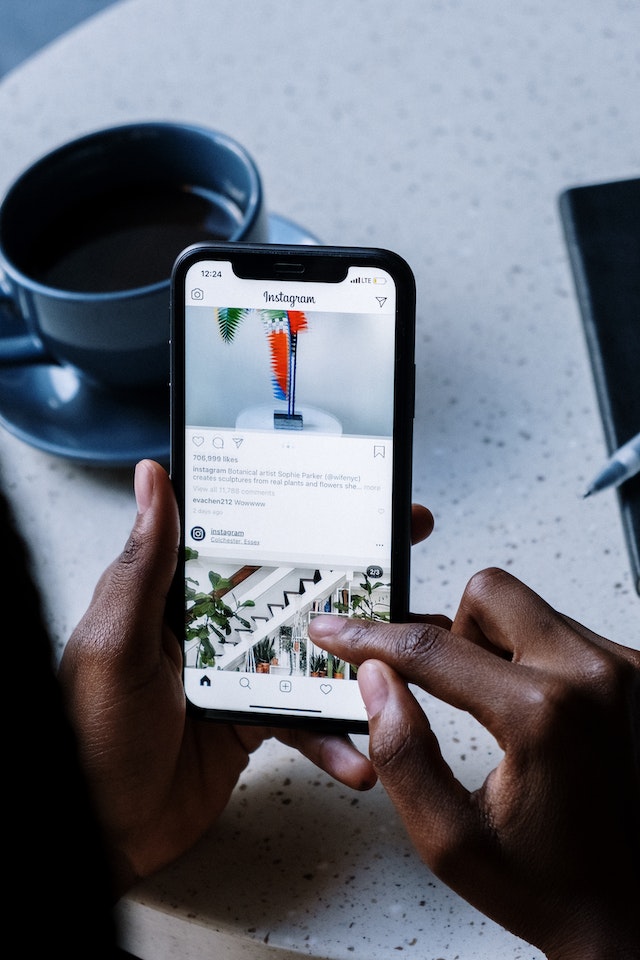 When Can't You Repost a Story on Instagram?
As previously mentioned, you currently cannot repost an Instagram story to your own account if you aren't tagged. Another reason that you are unable to repost a story on Instagram? The original poster's current privacy settings may not allow it. If you'd like to make sure your own Instagram allows for sharing, take a quick peek into your settings. Head on over to your profile, then tap on the icon of three lines at the top right-hand corner. From here, select settings then privacy. This is the screen with instructions to change the privacy settings for all of your Instagram activity. Here, you'll want to select story. Scroll down to the sharing section, where you can indicate if others are able to share and repost your stories.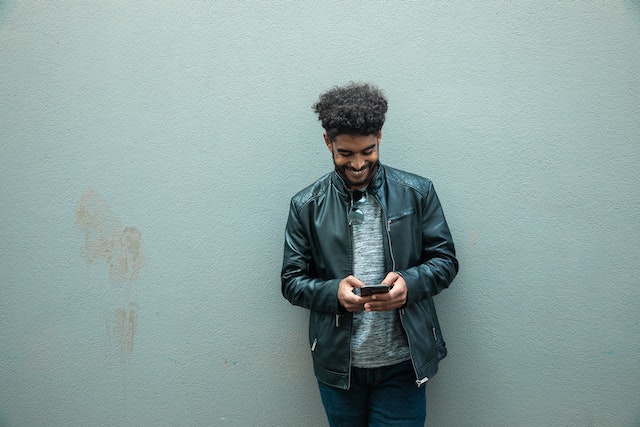 How to Repost a Story on Instagram When You're Not Tagged
Of course, there are times when you want to share a story that you're not mentioned in. Maybe you saw a random story posted by another user or a cool product shot from a local business. Ever found yourself asking how to repost a story on Instagram when you are not tagged? Unfortunately, at this time, there is no built-in, Instagram-supported way to repost stories that you aren't tagged in. However, you still have options.
When it comes to how to repost stories on IG when you are not tagged, the workaround is simple. Use your phone to take a screenshot or screen recording of the story. First time trying that? The steps are easy. To take a screenshot on your iPhone, press the side button and the volume up button at the same time and quickly release. A thumbnail will temporarily appear in the lower left-hand corner of your screen. The image will save to your camera roll for easy access to repost to your Instagram story.

The steps for a screen recording are a bit different, but we're here to help. First, you'll need to ensure that XXX. From here, open your Instagram app, simply swipe down from the top of the screen to open the control center. You'll see the XXX inside a square icon that indicates screen recording. You'll get a 3-second countdown before the recording starts. Don't worry about getting back to the exact story, you'll be able to edit the recorded clip later! To stop recording, swipe down again and tap the screen recording button once more. From here, simply post the screenshot or screen recording to your own Instagram story. There you go, an easy fix for how to repost a story on Instagram when you are not tagged.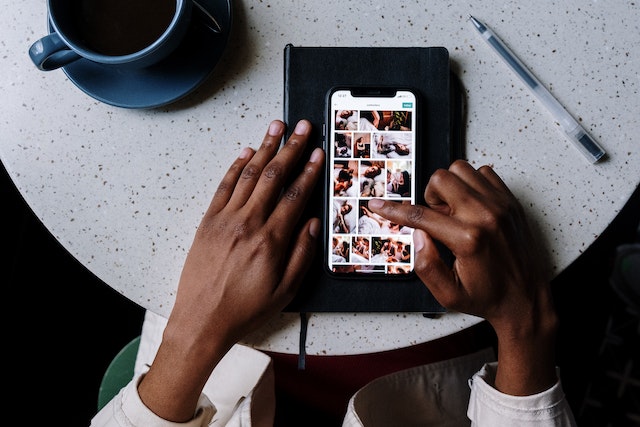 How to Repost a Story on Instagram and Edit It
You're now a pro at how to repost a story on Instagram. Of course, you want to make a couple of tweaks to a story before reposting it to your own story. Is that possible? It can be. While some things aren't customizable, there are a few changes you can make. Keep in mind that you won't be able to directly edit the photo or video you are resharing. That content belongs to the original poster and will remain in its original form. However, you can add post extras, like the text, doodles and stickers we mentioned above. Another popular tweak to make? Changing up the auto-generated background color that populates when you repost a story from another user.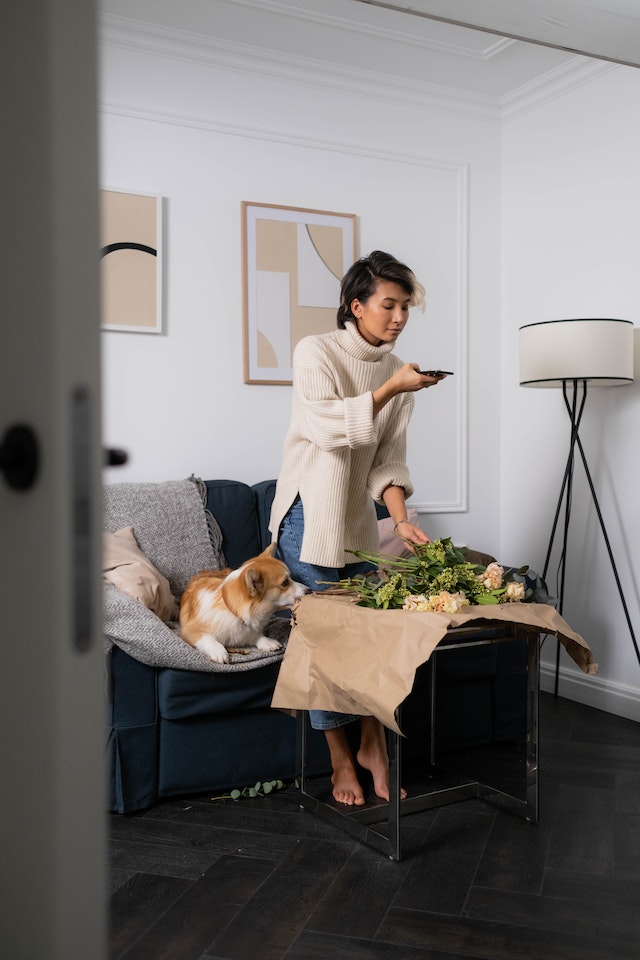 Turn Stories and Posts Into a Profitable Business
As you may already know, Instagram is a great tool to use for growing and promoting your brand. There are also a number of ways to profit from your Instagram account, whether you are a small business or a social media influencer. From stories to live streaming, it's important to always be connecting with your audience. Knowing the best time to post on Instagram is crucial to ensure that more people see your content. When you upload a story or feed post, be sure to utilize hashtags to widen your audience. You'll also want to be sure you are tagging accounts for anything featured in your content, from clothing to places.
You may be wondering how to repost a story on Instagram in order to promote your personal influencer-inspired account. To do this, look towards established brands that are similar in aesthetic to you. A branded content repost on IG story is a great way to get your account noticed by them. Ideally, this can lead to being a brand ambassador and promoting affiliate links with the company. Just remember to hashtag, mention and reshare for added visibility. Learn more about how to repost on Instagram for greater engagement.

At Path Social, we are one of the best tools to manage Instagram profiles. We've built up an in-house platform of Instagram influencers and a proprietary AI targeting algorithm over the past decade. That's how we reach organic Instagram users that will remain interested and engaged. And that's why no one can replicate our results, which means you'll build an Instagram community that lasts! Start growing and gaining Instagram followers today.