Link in Bio! Instagram Lets You Share Your Story
Sharing unlimited links directly in post captions and comments would simplify it for users, companies, and content creators. That is for sure. Unfortunately, Instagram simply won't allow that at this time. As of early 2023, users cannot click directly into a website URL within a post caption. Instead, they refer you to the "link in bio." Instagram does this so your followers can browse whatever else you have going on.
You are a multi-talented, well-rounded influencer, after all! This way, you can share your article, blog, or YouTube page, for example. This sounds inconvenient if your follower is deep into your content and must scroll miles up to find your link.
This may not be ideal for the average user. However, social media experts on growth, brand development, and follower retention here will help you make the best of it. Our highly-researched marketing strategies will get your Instagram content together! Keep reading to discover how linking in your Instagram bio will help you.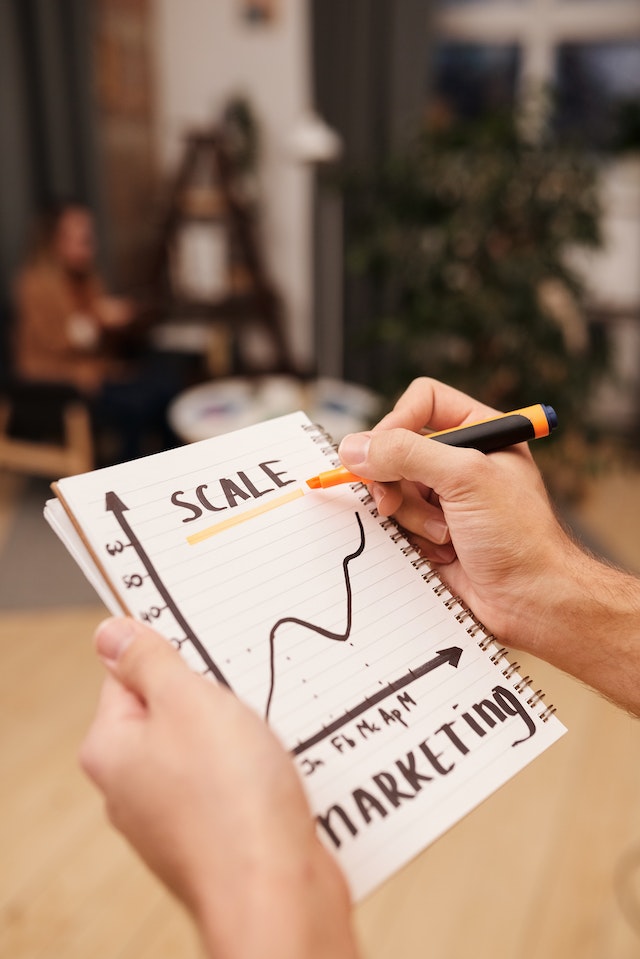 I See It All the Time, but What Does Link in Bio Mean?
I'm sure you've seen this phrase before. Have you ever been thoroughly engrossed in an Instagram caption featuring what you think is a comprehensive list? Right before you end, you see the "link in bio for the rest." You'll watch a whole reel on the edge of your seat, only to see the "link in bio." Instagram, in a way, forces users to do this. Begrudgingly, you reach the Instagram bio, as you've been hooked based on the post preview.
But what does a link in bio mean? Why do social media posts have them? Users cannot include links to other websites in their Instagram posts or reels. The only area in which you can include a link is in the "bio," a summary at the top of your profile. Therefore, when someone refers to a "link in bio," they refer to a website address external to Instagram. This is usually at the end of their profile's bio.
Have you ever tried to paste a link in a comment or caption of a post and realized that it wasn't recognized as a hyperlink? This was deliberate on Instagram's part. Considering how often changes are made to Instagram in response to the concerns of its users, we can only take this remaining the same as a conscious choice by Instagram to control how links are shared.
Have Other Accounts? Link in Bio – Instagram Back-up Profiles Are Allowed!
Who has just one account these days? According to Instagram, you can have up to 5 accounts and switch between accounts seamlessly without logging in and out.
Note: this section is not for those who need a designated account to creep on that ex to see how they're doing. This is for the content creator who prefers separating their product or service from their personal Instagram account.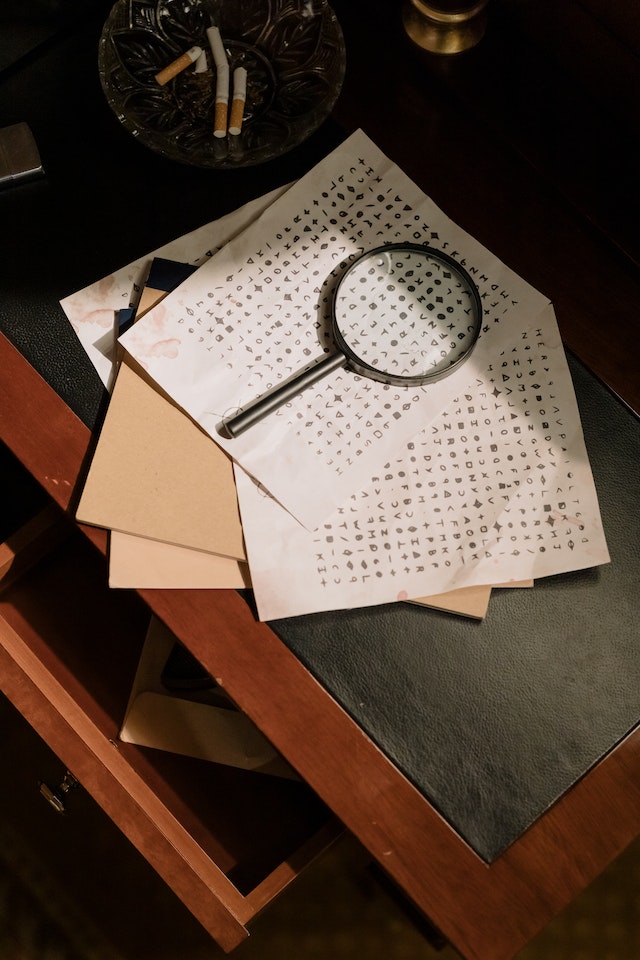 What type of post are you likely to share on your account?
If your account is crammed with pictures of your family, places you frequent, and your workplace, keep it private. Keep this account's privacy settings as confidential as possible. You might be ok switching your account to professional use if your photographs represent part of your brand. Perhaps, your audience is accustomed to engaging with you in this way. Sometimes, you are the brand, and your lifestyle is what you are selling.
However, you may want to open a second account dedicated to your brand if your images are not connected to your business. As a result, you'll be able to concentrate more on what your audience wants to see.
At the very least, the progressive entrepreneur has a personal account, a business account, and a backup account. The backup account in the event that the primary account is hacked. If you want to share that you have a business account with your personal account, consider a tasteful link in your bio. Instagram now facilitates this for your ease.
How To Add Link to Instagram Bio To Drive Traffic To Other Pages
It takes a few seconds to add a link to the bio on your Instagram profile. The process is adaptable to many different platforms. You can do this using the Instagram website on your Mac or PC or the Instagram app for iPhone or Android. When the link is added, anybody who views your profile page can click on it and go to your chosen website.
So how is it done? Follow these steps:
Open the Instagram app and sign in to the desired account.
Tap the Instagram icon on your phone's home screen to launch the application.
Tap the symbol for your profile photo in the lower-right area of your screen to go to your profile page.
Select "Edit Profile" from the screen's menu at the top.
In the "Website" area, enter the URL you want to appear in your Instagram bio. When finished, select "Done" in the top-right corner of the screen.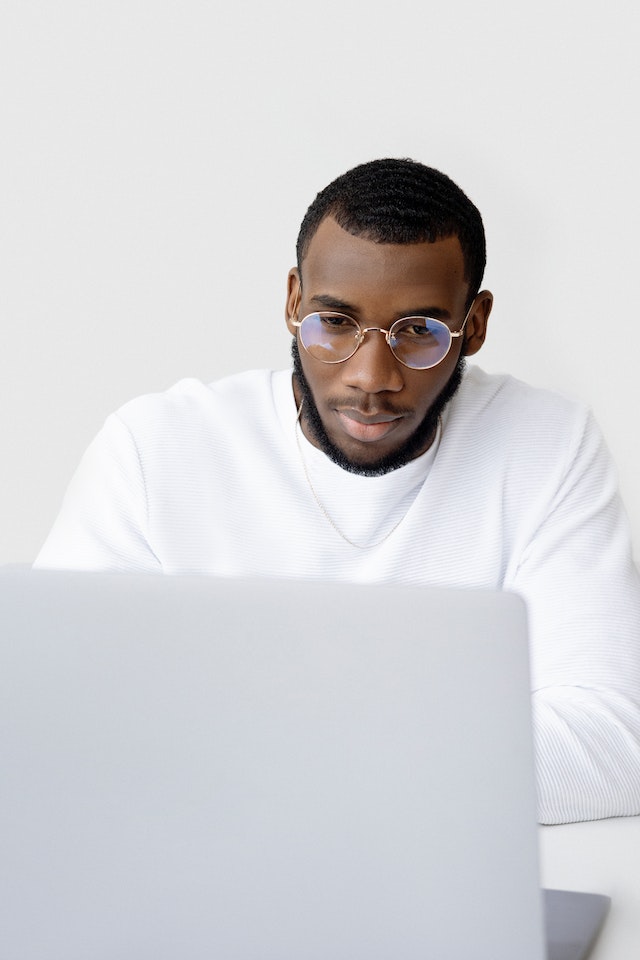 Now that you know how to add a link to your Instagram bio, what are you waiting for? As soon as you paste the link in bio, Instagram should allow users to click on it once you save your changes.
Troubleshooting: Instagram Link in Bio Not Working
Typically, a link in the bio connects a potential profile visitor to a shopping website. In some circumstances, it will direct them to another major social networking platform that uses Instagram as a backend. Sometimes Instagram is different from your primary platform. If you only have Instagram to support your store, you likely want to point to that online store wherever you can.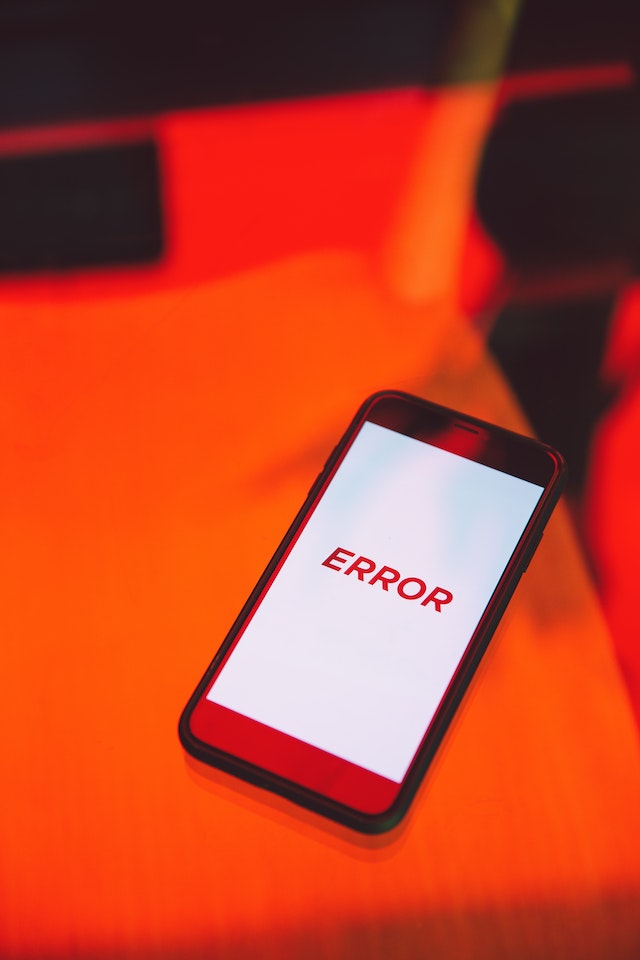 It would be disheartening to have a potential buyer contact you to inform you that the "Instagram link in bio was not working." We can't have you miss out on sales because of the broken link in bio. Instagram has a few suggestions for why your followers might be stalled at your bio:
It cannot be added if a link has an invalid URL or misspelling.
Use only direct links; Instagram views rerouted links as spam or malicious.
The link will not work if the website the link points to does not exist.
Shortened URLs are not supported on Instagram.
The link will be disabled if it contains any links or content that is illegal.
Consider these tips:
The ability to add a link to your bio may only work properly if your Instagram app is updated. Use the most recent version of the software to ensure optimal app use.
Verify that the link you're attempting to add to your bio is a legitimate URL. Instagram won't be able to add it if it's broken.
A link in your Instagram bio is important to sell merchandise or mark your brand's presence. Try these troubleshooting steps if you have problems adding a link to your Instagram bio.
Have Other Platforms? Link in Bio- Instagram Let's You Share
The average influencer doesn't have just one social media account. Even if Instagram is the primary one, they may also be trying their hand at other platforms. Pinterest, YouTube, and TikTok are just a few platforms where influencers try repurposing content to see what sticks.
Perhaps you have followed our tips to grow your following organically, and Instagram has the highest follower count of all your social media platforms. Naturally, you will want to use this established or successful platform to bring supporters to your other accounts. This is where the ability link in the bio comes in handy. This is why you should link your other platforms:
TikTok
TikTok is mainly used for making and sharing brief videos, usually set to music. It's an excellent opportunity to share a different side of yourself with your followers. These videos can range from humorous skits and memes to informative videos and dance challenges. If your Instagram page mainly features luxury lifestyle content, TikTok is an excellent place to make more down-to-earth content.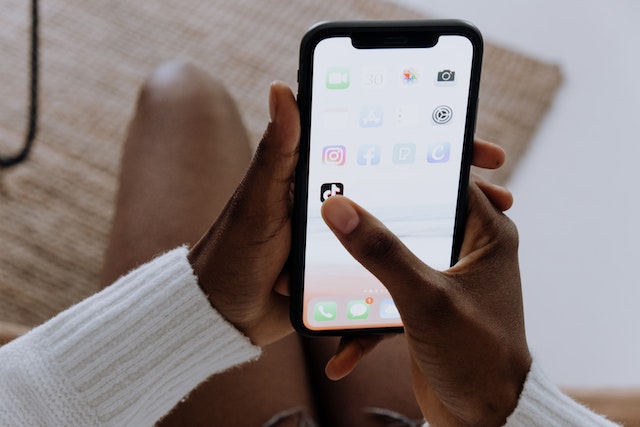 Etsy
Etsy is a platform for selling handmade, antique, or creative supplies. You can convert followers into business leads and purchase distinctive, customized products. If your Instagram content pertains to your products, linking the Etsy store in the bio makes sense.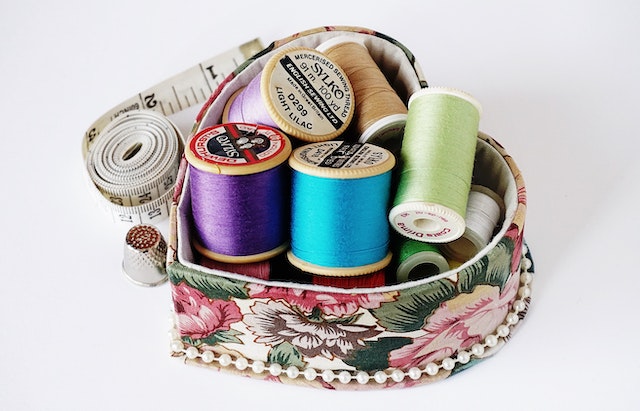 YouTube
Consider putting this link in bio. Instagram is more suited for shorter attention spans. YouTube is the ideal place for long-form video content, as it has developed that expectation from its users over time. If you are used to truncating your video content, YouTube is a great place to direct your followers to more in-depth content.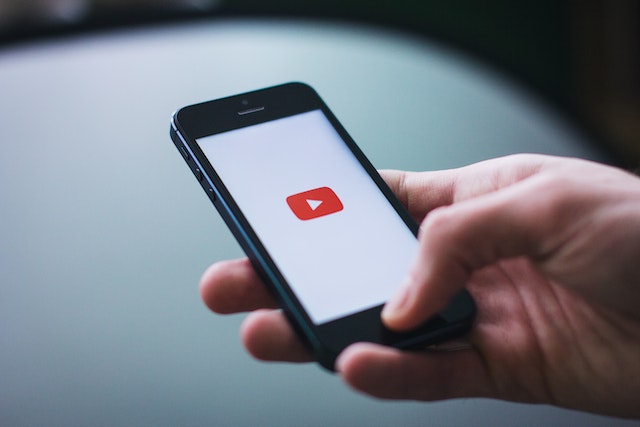 Link in Bio; Instagram Lets You Link Your Amazon Storefront!
You can advertise products on Amazon by using a link to your storefront in your Instagram bio. It's a particular kind of affiliate link, which means you get paid when a customer clicks the link and makes a purchase. Your followers could be customers in waiting. Amazon provides the particular URL for your Amazon storefront for you to share. You can share your storefront link with people and develop a marketing campaign for your store on your Instagram feed.
In contrast to other online retailers, Amazon provides many features and advantages. Setting up an Amazon storefront is free, and there are no costs associated with hosting or online storage. The built-in shopping cart, wish lists, and your unique URL are all included with Amazon shops.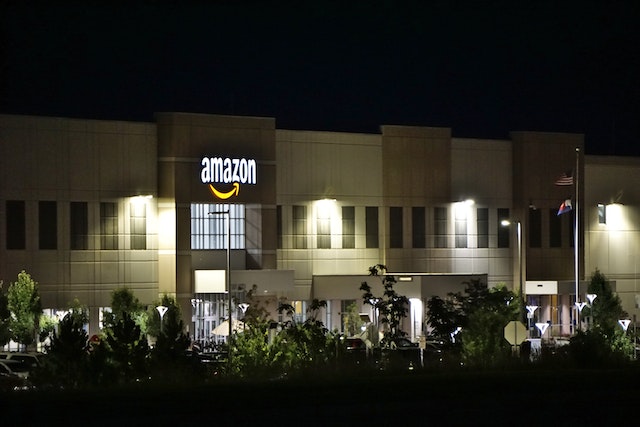 Users will undoubtedly see your Amazon link if you include it in your Instagram bio. It's because the first thing people see when they land on your page is your bio, after all.
In the Instagram settings, you can include a link to Amazon in your bio. Follow these steps:
Click on the profile picture.
Choose "Edit profile."
Go to the Website area and paste the link.
Click the checkbox to save your changes.
To provide readers with a clickable link to Amazon, direct them from a post to your bio. First, describe your product in the caption. Then, say that people can purchase it by pressing the link in your Instagram bio afterward. So why not link in bio? Instagram allows you to increase your income.
Link in Bio! Instagram Uses Linktree!
You've likely heard of Linktree. It's been a staple for the multifaceted, multitalented influencer with much to share. Does this describe you? With the help of Linktree, you can create a single landing page using their landing page templates. Link all your social media accounts or significant external links, as it is fully configurable.
You can share your Linktree link on all of your social media channels. For instance, copy and paste your Linktree link into the Instagram bio's provided website area. Doing this gives your followers simple, single-click access to every web location where your material is available.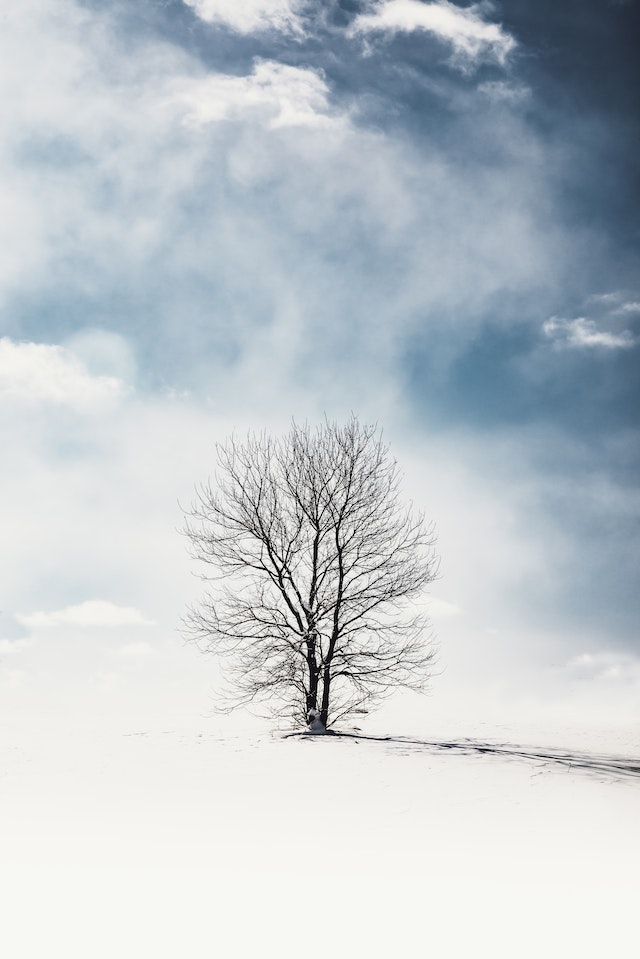 Your followers or supporters click your Linktree link. They then reach your Linktree page, where you can show individual links to anything you like. This could include your blog posts or social media profiles on Facebook, Snapchat, TikTok, or YouTube. You can also link websites for your businesses here. Even this, you can link in bio. Instagram lets you!
Social media sites generally trust Linktree. The Linktree URL is a recognized, recognizable, and familiar link that viewers feel comfortable and safe clicking on. Linktree is the original and most widely used link-in-bio service. This should be fine for your followers.
Triple Threat Creator? You Can Add Multiple Links to Your Instagram Bio!
Back when Instagram didn't allow multiple links in the bio section, using the link in the bio tools eliminated the need to remove a link to add another. Everything you want to share online can be kept in a single link.
Millions of people have used Linktree as their trusted platform to share, sell, and develop online since it created the bio link tool in 2016. It remains the most widely used bio link in the world today. You should see what all the hype is about.
Linktree can be used without even having a website. Don't have the time and funding to create and manage a specific webpage? Linktree can be your website where you can share, sell, and convey important information. Without prior knowledge, abilities, or experience, you can make a design that perfectly captures your personality and brand in seconds. And, of course, you should add your website to your Linktree if you already have one.
But wait. No tool is infallible. Linktree isn't perfect and may harm your business. This is why:
When you say link in bio, Instagram directs users away from its platform. Instead of going to your website, all the organic traffic from your Instagram bio is now going to a Linktree-owned domain. If traffic were sent to your website from the link in your bio, your website would rank higher with search engines like Google. Unfortunately, Linktree is receiving it in its place.
For some creators, this may make or break the future of their page. So, when you have the option of multiple links in Instagram bio, choose wisely.
Here Are Some Instagram Link in Bio Examples
Still think you don't need to use this Instagram feature? Most content creators direct visitors to a few well-known websites using the link in their Instagram bio.
Here are a few Instagram link in bio examples:
Their official webpage
Their additional social media pages
A personal blog
An online store
A freelancer's profile on Fiverr or Upwork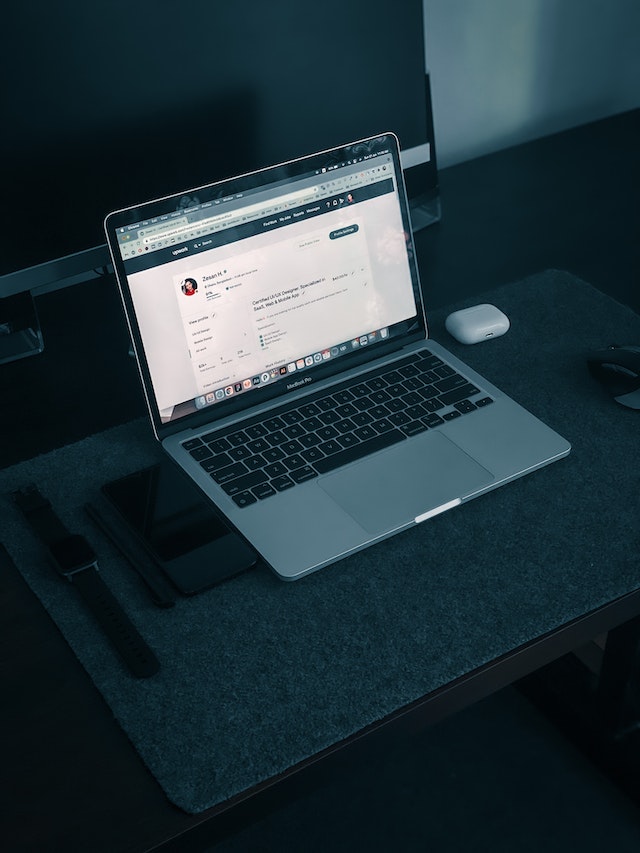 Here are some illustrations of how the link in your bio landing should appear:
Emojis can be used to draw attention to the CTA for your link in your bio.
Your complete URL is displayed in your bio on Instagram and TikTok alike. Consequently, you want it to be succinct and impactful.
Link to the page you've found to be the most popular or helpful to your followers.
Add a brief introduction about you or your company in the bio.
So think about what you will do with your link in bio. Instagram allows you to watch the average engagement rate on your other platforms increase!
Over the past decade, the outstanding team at Path Social has developed a proprietary AI targeting algorithm and our internal platform of Instagram influencers. Don't believe us? You can check out our client reviews for yourself!
We can attract focused, enthusiastic, and engaged organic users in this way. Because, to date, we have yet to be able to duplicate our findings, you can create a thriving Instagram community by following our tips. Begin increasing your Instagram following and rate per post right away. Start growing and gaining Instagram followers today!