New Followers on Instagram: Monitoring Recent Followers and Why It's Important
Keeping track of new followers on Instagram can provide you with a lot of valuable information. Identifying recent followers is a novel way of gaining deeper insights into the preferences of a specific audience group. New follower activities are good indicators of current trends within a community, niche, or industry. The number and quality of recent followers on Instagram can tell you a lot about a page's popularity and credibility.
Let's take a look at why it's important to monitor recent follower traffic and how to see new followers on Instagram.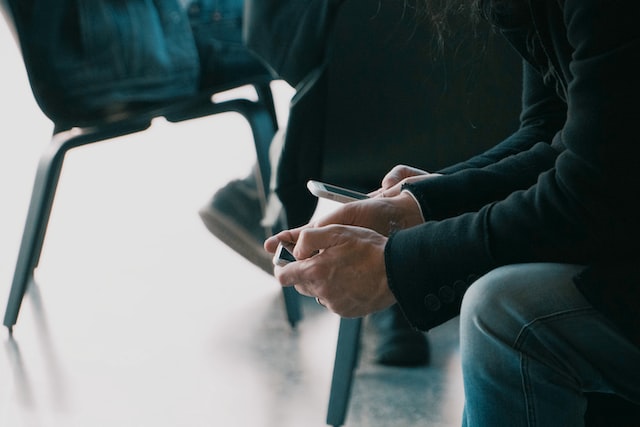 Why It's Important to Know How to See Recent Followers on Instagram
Knowing how to see recent followers on Instagram is a good way to identify and learn more about a target audience. There are several ways that new followers on Instagram can serve as indicators of performance, trends, preferences, and more. Let's take a look at each one.
1. New Followers on Instagram Represent Emerging Trends
The latest trends often arise from social media platforms. Whether it's a viral video or meme, or the latest in fashion and music, just look for massive follower traffic on Instagram, and they'll lead you to emerging trends.
Trending hashtags, for example, quickly gain new followers on Instagram. Within the Reels tab, you can discover which videos are getting a lot of views and interactions. On Instagram Explore, you can see the most popular content related to your industry and/or interests.
Remember that a massive increase in new followers determines what trends will become big. So just follow the breadcrumbs.
2. Latest Followers on Instagram Indicate Audience Preferences
If you need to find out your target audience's preferences, select a few from your latest followers on Instagram. Go to each one's profile and then click on the Following list. From there, you can check out the accounts and hashtags they're following. This will give you a good idea of what your new followers on Instagram are interested in.
You can also take a closer look at how your new followers on Instagram are interacting with you. It will tell you what types of content they like most, which will point to their interests. If your recent followers ignore some of your content, this will also tell you what they don't like
You can use the information to create content your audience will find more appealing or to modify your marketing strategy.
3. New Follower Growth Indicates Page Performance
Whether it's for your page or a competitor's, the quantity, quality, and rate of follower growth indicate how well a page has been performing. It's simple Maths. If your page performs well, you'll get a steady influx of new followers on Instagram. If your page is performing poorly, you'll experience slow follower growth.
You can take advantage of recent follower growth to learn more about your target audience. By finding out what hashtags and accounts they're following, you'll gain valuable insights. This helps you determine how you can encourage more engagement and follow with more appealing content.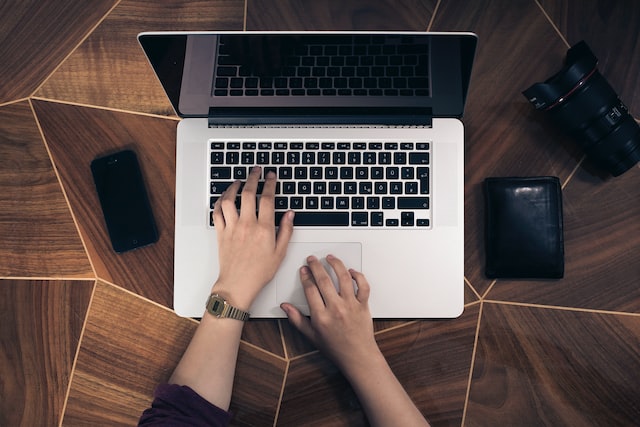 Can You See Someone's New Followers on Instagram?
Unfortunately, you can't see someone's new followers on Instagram within the app itself. Instagram changed how they list followers for users other than the account owner. Followers used to be listed chronologically, from the newest followers on Instagram to the oldest. These days, you can only view a chronological history of your account's follower list, not somebody else's.
If you have a business or creator account, you'll have access to Instagram Insights. It's where you can see your new followers on Instagram, among other page performance data. Your page needs at least 100 followers to get follower insights.
You can check out trends for your follower list via these two sections on your Insights page:
Overview: This section shows the big picture in terms of your total followers, the number of accounts you've reached, and the accounts engaged. This section also shows the approximate earnings (if applicable) for a preset or selected time frame within the past 90 days. You can get a more detailed breakdown of each metric by tapping on them. For example, you'll see how many new followers on Instagram you gained over a certain period when you tap on the "Total followers" metric.
Total followers. Again, this metric only becomes available when you have at least 100 followers. The insights you can get from this section include Growth or the number of followers you've gained or lost. You'll see the top locations of your followers, age range, and times that your followers are most active on Instagram.
How to See Someone's New Followers on Instagram
Knowing how to see someone's new followers on Instagram can be especially helpful for businesses and creators. If the follower list were still listed chronologically for outside viewers, you could visit a competitor's page to identify their most recent followers. You can then visit these new followers' profiles to learn more about them. Since these followers are part of your niche or industry's target market, their interests and activities on the platform will prove invaluable to your marketing strategy.
So is there another way to view another account's new followers on Instagram? You'll have to use a third-party monitoring app like Snoopreport.
Snoopreport shows an account's latest followers, as well as media likes, liked users, likes made, most popular hashtags, and more. Check out their sample activity report for @jlo below, particularly their report on her new followers on Instagram. The list of new follows displays the Instagram accounts of @jlo's latest followers between 01 December 2022 and 01 January 2023.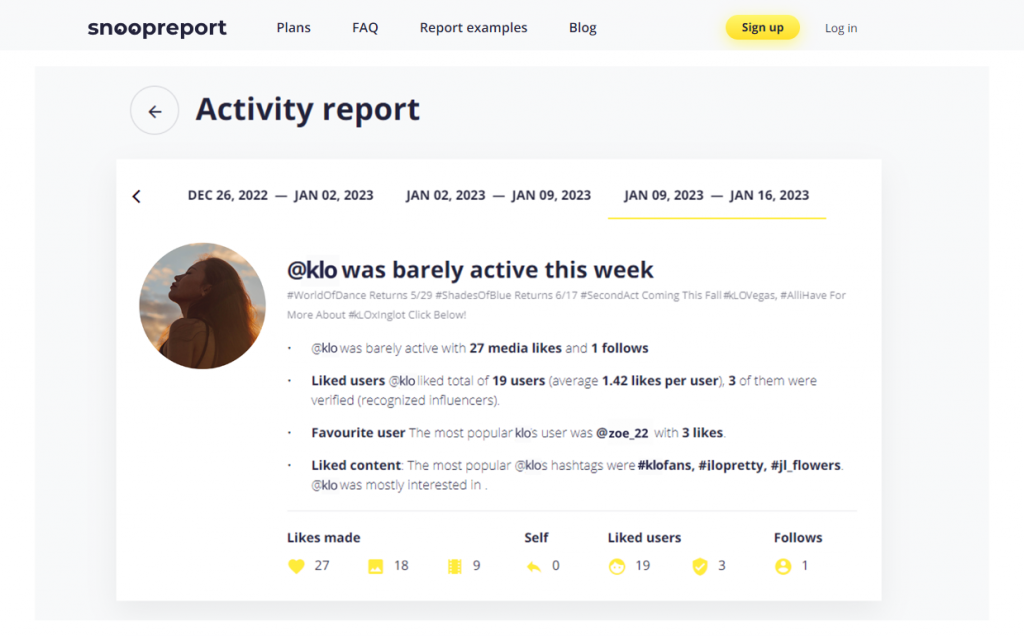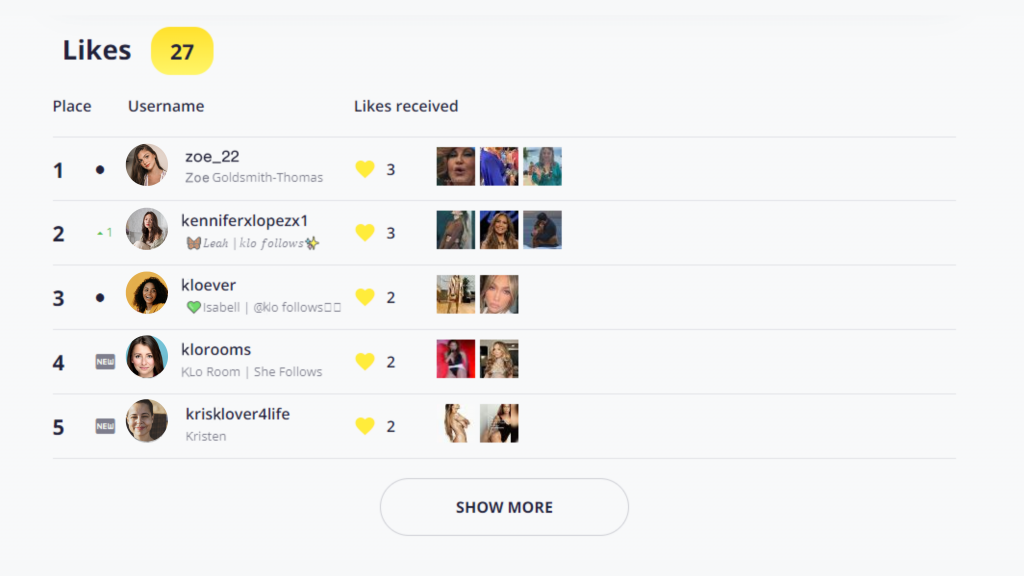 Snoopreport is not a free tool, however. You'll have to subscribe to one of their plans. This app can be a good investment if you have an Instagram business/creator account and you want to keep tabs on your competition. Parents may also find this tool useful to monitor their children's online activities. Another popular option for parents is KidsGuard Pro.
How to Find New Followers on Instagram: 4 Tips to Get You Started
Knowing how to find new followers on Instagram is a top priority for businesses and creators on the platform. After all, a steady influx of new followers on Instagram is among the major indicators of good account performance. Here are tips to give your page a big boost in follower numbers.
1. Get New followers on Instagram With a Search-Friendly Profile
First things first, make sure your profile is optimized for searches. Potential new followers on Instagram should be able to find you easily. Have a search-friendly username and name representing your brand, and use the most relevant keyword to your niche/industry.
Use a high-quality and professional profile picture. If the photo contains your logo and other text, make sure it can be easily read, even through a small smartphone screen. Use your bio wisely to get your target audience interested.
2. Figure Out an Effective Content Strategy
When potential new followers on Instagram find you, the next task is to convince them to hit your follow button. They'll be scrolling through your content, so make sure they'll like what they see. Here are some tips:
Post consistently and know the best times to post on Instagram or when your target audience is most active on the platform.
Create your content in advance to ensure that you can stick to your posting schedule.
Engage in research-oriented "stalking." Check out the competition to see what types of content are getting the highest engagement. Visit some of your most active followers, as well as the competition's, to learn more about their interests. Use the information to create more appealing content.
Use different types of content formats. Some audiences prefer stories, while others enjoy Reels more than still images. Make sure your feed offers something for everybody.
Learn how to write engaging captions and figure out a good hashtag strategy.
Share engaging content from other accounts. Your content doesn't always have to be original. You can share memes, user-generated content (UGC), and inspirational or informative posts. Don't forget to mention/tag the owner of the content whenever possible. And remember to only share content that's relevant to your brand and target audience.
3. Promote Your Page/Brand to Get New Instagram Followers
To help potential new followers on Instagram discover your brand, boost posts, create ads, and cross-promote your page on other platforms. Use every tool available to you to widen your audience reach. You may also consider using influencer marketing and/or collaborating with other brands so you can tap into a massive audience base within your niche/industry.
Add clickable Instagram and other social media icons to your website. Feature your most popular Instagram posts on your website's home page or product page. Use WiFi marketing with a customized captive portal redirecting guest WiFi users to your Instagram page.
4. Follow Trending Hashtags to Track Down Potential New followers on Instagram
It's worth repeating trending hashtags within your niche/industry are breadcrumbs that lead to potential new followers on Instagram. Check out relevant communities, your competitors' pages, and your followers' pages to find out what new hashtags are gaining popularity. Using trending hashtags in your posts will increase the likelihood that your content will be seen by people following these hashtags. These are users you want to target as they are most likely interested in what you have to offer and will, therefore, give you a follow.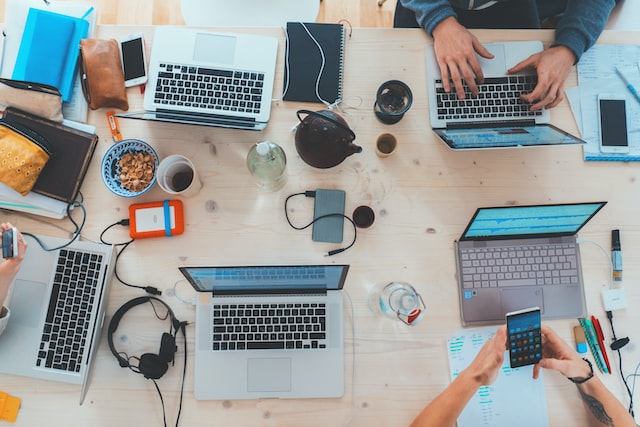 How to Get a High Influx of New Followers
A bonus tip to help you get a high influx of new followers on Instagram is to team up with a trusted growth service like Path Social.
Precise audience targeting is crucial to getting your brand front and center on Instagram. This is the most effective way of getting new followers in your community/niche/industry who are genuinely interested in your brand, products, and/or services.
Path Social uses a proprietary advanced AI technology that works the same way as Instagram's audience-targeting algorithm. You specify your ideal audience, and Path Social's AI tool will track down real users who fit the bill. This audience-targeting technology works for any niche and industry.
Finally, Path Social utilizes an in-house team of social media specialists and their vast network of Instagram influencers to organically promote your content to your target audience.
You can be sure that the followers you'll get are real users who are already interested in what you have to offer. This means they'll engage with you and stick with you for as long as you give them what they need. Start growing and gaining Instagram followers today!