Social Media Growth Services: To Subscribe or Not to Subscribe?
Building a successful brand on social media platforms requires superhuman multitasking skills. It's like putting together a machine and constantly maintaining it to keep all the gears working properly. One of the crucial gears in this machine is social media growth. And you need a special set of skills and tools to achieve accelerated and sustained growth for your brand. If you need help running a well-oiled and fully optimized social media machine, social media growth services provide an all-in-one and reliable solution. Let's take a look at the hows of social media growth and your options for the best social media growth services to date.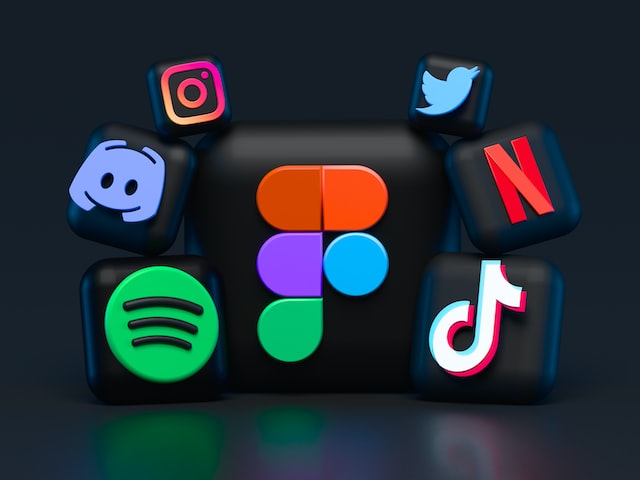 What Is Social Media Growth?
You might be wondering, "What is social media growth anyway?" Across all the major social media platforms, social media growth equals successful brand growth.
Social media platforms provide a great opportunity for brands to reach their target market. Choosing the right platform is like selecting the perfect location for a physical store. Your overall brand identity, your target market, and the products/services you offer will determine which social media is right for your brand.
Social media platforms offer in-house tools to help brands grow. Some tools are freely accessible to all users, while advanced features often require an account upgrade. Outsourcing a brand's marketing to social media growth services is another popular option. Before we dive into the lucrative waters of social media growth services, let's have a look at the basics of social media growth.
What Constitutes Social Media Growth?
The most basic requirements for social media growth are your number of followers and engagement rate. A number of variables affect how much growth your social media achieves based on these key elements. These variables include:
The visibility and reach of your posts.
The frequency and timing of your posts.
The relevance of your posts, as determined by a platform's algorithm.
The quality of your content.
The type/s and quality of engagement you receive.
How often you directly engage with your audience through comments and messages.
Your audience targeting strategy.
Why Is Growing Social Media Platforms Important?
Growing social media platforms requires more time, effort, and marketing expertise than most people. Across Facebook, Instagram, Twitter, TikTok, YouTube, Pinterest, and other major platforms, there is relentless competition for spots on people's feeds.
With more and more businesses and influencers wanting a piece of the massive audience pie on social media, help from specialists has become highly valuable. Consequently, the demand for social media growth services has been increasing in recent years.
Here's why you need to prioritize your brand's social media growth:
Social media allows you to engage directly with your target market.
You can get first-hand knowledge of what your customers are looking for and what they say about your business via social media.
You have better opportunities to reach new customers via these platforms.
Your social media pages can help maintain good customer relationships and build customer loyalty.
Social media platforms are critical to market research.
More and more customers are using social media to discover new brands, products, and services.
Social media users greatly influence industry and market trends.
Social media allows you to keep an eye on your competition.
Social media can help you increase traffic to your website, brand awareness, sales, and profit margins.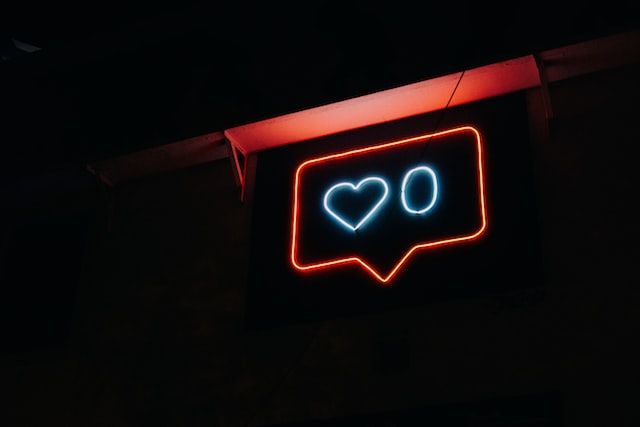 Social Media Growth Strategies: How to Grow Your Social Media Platforms on Your Own
Social media growth services can play an integral part in the success of your brand growth. The most effective social media growth strategies, however, involve multiple approaches. Whether or not you enlist the help of social media growth services, employing the following growth strategies can get you closer to your goals.
If you'd like to give the DIY approach a go, combining paid ads and organic posting is the best option. If you want to learn how to grow your social media platforms, here are two options: advertising and organic promotion.
Advertisements or Sponsored Posts
These days, relying solely on your efforts is no longer enough nor practical if you want to ensure steady and lasting social media growth. Running ad campaigns or turning regular posts into ads is now SOP if you want to stay competitive.
On Instagram, you can boost posts or create a campaign to show up on news feeds, on stories, or Explore. On Facebook, you can advertise on news feeds, messenger, or Audience Network. Tiktok has In-feed ads, Brand takeover ads, Top view ads, Branded Hashtag ads, and Branded effect ads.
Theoretically, the process of creating ads on social media platforms is supposed to be easy enough so that anybody can do it. In reality, however, optimizing your ad for the right audience, your specific goals, and your budget can be quite complicated. If you don't have basic knowledge about digital marketing, you'll have to learn by trial and error until you figure out a strategy. A social media growth service could help you with this.
Most ad formats also require a business account, which means going through a whole different process. You'll have to stay on top of your ad performance metrics. Make sure you're getting a lot of bang for your ad dollars. And, make the necessary modifications to your ad parameters.
Bare-bones, Organic Promotion
This involves putting all your time and creative effort into creating unique and amazing content that will appeal to your target audience. You'll have to do research to find out what's trending within your niche and what your ideal audience likes. You'll also have to figure out the best times to post your content. Finally, you'll need to engage with your audience every chance you get. This practice ensures your posts are relevant for as long as possible and become visible to potential new followers.
Reaching your current followers organically is extremely difficult given the competitive environment on social media. Becoming visible to a wider audience to gain new followers this way is close to impossible. You can always get lucky and have your five minutes of fame with viral content. Otherwise, you'll have to mostly rely on old-fashioned word of mouth to increase brand awareness. This means building a good relationship with your current followers so they can help you grow organically.
Influencer Marketing vs. Organic Social Media Growth Services
Organic social media growth services may sound like an oxymoron. But there are social media growth services that understand the value of organic growth and employ organic strategies. Let's compare the advantages of utilizing a social media company versus influencer marketing.
Influencer Marketing
Collaborating with an influencer is a good way to directly target your ideal audience. Influencer marketing takes all of the manual work of promoting your brand and products or services off your hands. The only challenge is finding the right influencer.
Ideally, the influencer must have a bigger following than you. They may work exclusively within your niche or, at the very least, must share your target audience. Employing the services of macro influencers will guarantee that your brand will reach a huge number of potential new followers. However, macro influencers are often pricey. But if their fee matches your budget for an ad campaign, influencer marketing may be the better option. This is especially true if you're new to social media advertising. Keep in mind that a macro influencer's followers consist of various audience profiles. Make sure the influencer is an established authority within your niche and industry.
You may opt for micro-influencers if you have a smaller budget and prefer a more targeted marketing approach. While micro-influencers have a considerably smaller circle of followers than macro-influencers, these followers are also niche-specific. So you can be sure of more precise audience targeting. You may even find a micro-influencer who would be willing to promote your brand and products/services in exchange for freebies.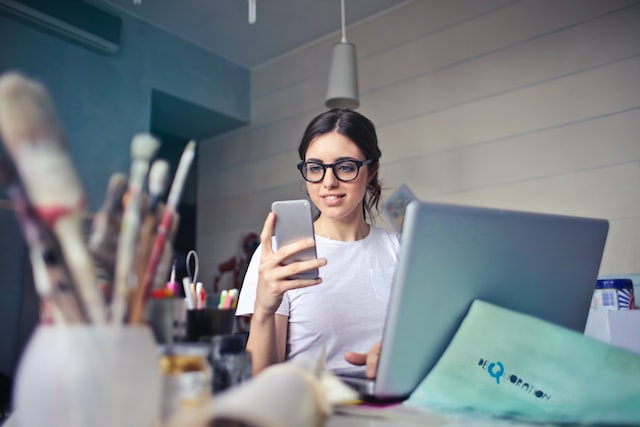 Social Media Growth Service Companies
There are many types of social media growth service companies out there. It's important to focus your choices on social media growth services that deliver organic growth.
How do social media growth services work? Legitimate growth companies combine advanced audience-targeting technology and organic content promotion. They help brands gain new and genuine followers and increase engagement.
Growth companies are social media and digital marketing experts. With their relevant know-how, they're better equipped to optimize your marketing strategy for the right audience and to suit your business goals. They utilize the same technology used for in-house social media advertising or, more specifically, the audience targeting algorithm. But they may deliver better results as their approach to content promotion is organic, compared to the automated process utilized in social media ad campaigns.
When you partner with the right social media growth service company, you can focus all your time and effort on creating engaging content.
Narrowing Down Your Prospects for the Best Social Media Growth Companies
For both startups and established brands, staying competitive in today's cutthroat social media environment requires aggressive and skillful marketing agency. Investing money on your marketing efforts is a must, and your budget may be best spent on social media growth services. The next crucial step is narrowing down your prospects for the best social media growth companies. Here are your top choices.
The Top 3 Social Media Growth Managers
You'll get countless results online when you search for social media growth manager companies. Here are the top 3 social media growth services you should check out first:
Path Social
Path Social is a prominent Instagram growth service company when it comes to growing your Instagram account organically. They use a proprietary AI technology for precise audience targeting. An in-house team of social media specialists combined with an expansive network of influencers perform the heavy-lifting. They organically promote a client's content to the right audience. 
The company understands the value of finding followers who are genuinely interested in what a brand has to offer. So alongside quality followers, Path Social also delivers quality engagement and a lasting community. This growth service company ensures compliance with Instagram's community guidelines, so you can feel confident of safe and genuine growth.
Social Buddy
Social Buddy is another top choice for Instagram users looking for organic growth. The social media growth service company combines audience targeting technology and a social media marketing team. Their goal is to increase your Instagram profile's follower numbers and engagement rate.
Kicksta
Kicksta uses a powerful growth tool to deliver steady growth in follower count and brand awareness. They don't specify how many followers they can deliver within any given period, however. But they guarantee that the followers they do deliver are real and genuinely users.
What to Avoid When Looking for Social Media Growth Services
Are you seriously considering using social media growth services to help you grow your brand? Avoid companies that do or offer any of the following:
Sell followers, especially if they promise thousands of followers delivered instantly. These "followers" are bots or fake users, or both. Your follower numbers will have a massive boost, but you won't have a corresponding increase in engagement. The instant rise in your follower numbers may also be flagged by the social media platform as spam activity.
Automated engagement. These social media growth services also use bots to auto-like, auto-follow, and even auto-comment on posts. Users can easily spot such bot-like activities. If your account is caught engaging in such activities, your brand will lose credibility and followers. You may also get suspended from the platform.
Require access to your social media account. Legitimate social media growth services should only ask for your social media username. They never ask for your password. If a company insists on gaining access to your account to "manage" its growth, they're most likely interested in your personal information. Your account may also be used for illicit activities online.
Follow/unfollow service. Social media growth services that offer this typically follow tons of random accounts on your behalf. This increases the likelihood of never getting followed back. And then they'll unfollow these accounts later. Again, random follows and unfollows, especially when too many are done within a short period of time, are considered spam activity. They go against a platform's community guidelines and will get your account suspended.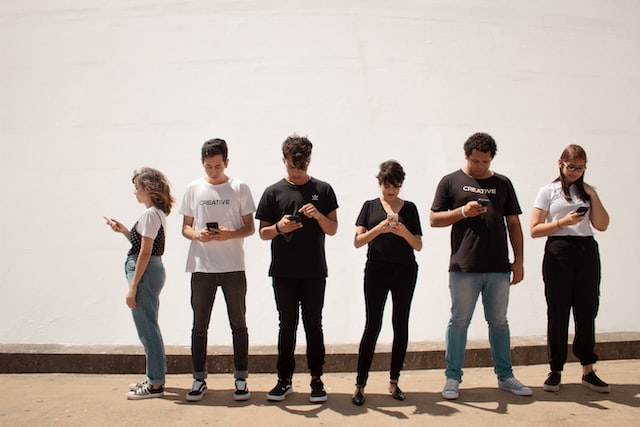 Get Down to Serious Business With Social Media Growth Services
If you're serious about growing your brand on social media, teaming up with social media growth services should be part of our multi-pronged growth strategy. Running a successful brand online takes a whole village. Even if you're just a start-up with a limited budget for Instagram marketing, you'll need to employ more than one approach. You need a social media manager to promote your brand, content, and products or services.
Make sure to get the help of a social media growth service that's trusted by thousands of regular users, businesses, and influencers alike. You can't go wrong with Path Social.
Path Social offers competitive packages that steadily deliver genuine, high-quality and interested followers. You can expect to grow your Instagram organically with lasting results. You will have a greatly engaged community with real people when you sign up with Path Social.
The competitive landscape on Instagram means reaching your target audience organically is all but impossible. When you team up with Path Social, you'll gain access to their advanced targeting technology. Now, you can more easily track down the right audience for your brand. You'll also get expert help increasing brand awareness and promoting your content from Path Social's in-house team of social media experts. As a cherry on top, Path Social will also tap into its vast network of influencers to widen your audience reach even further.
Take advantage of Path Social's advanced AI targeting capability to find real and genuinely interested followers. Let their in-house team of social media specialists put your content in front of the right audience to generate quality engagement. Start growing and gaining Instagram followers today!