What Is the Safest Way To Buy Instagram Followers? Find Out.
You know your follower count if you are a frequent social media user. This is especially true for brands, businesses, and influencers. Your audience size can significantly impact your brand awareness and overall revenue. These are both extremely important. However, building a large audience on your own can take time. This is why most people turn to outside help to see results quickly. What is the safest way to buy Instagram followers?
Many third-party apps and websites claim to be the best. These services not only boost your audience but can also manage your entire professional Instagram account. They promise fast delivery and high-quality followers. However, sometimes the result can instead be bots, spam accounts, or fake followers. After all, these websites and apps are not endorsed or sponsored by Instagram.
So, how can you safely buy Instagram followers? How do you know which sites to use? And how can you ensure you use a service that delivers real followers instead of fake ones? Keep reading below to find out. We will cover what to look for – and what to look out for. We've got all the information, from the benefits of more followers to top sites you can safely use. With our help, you will safely increase your following in no time.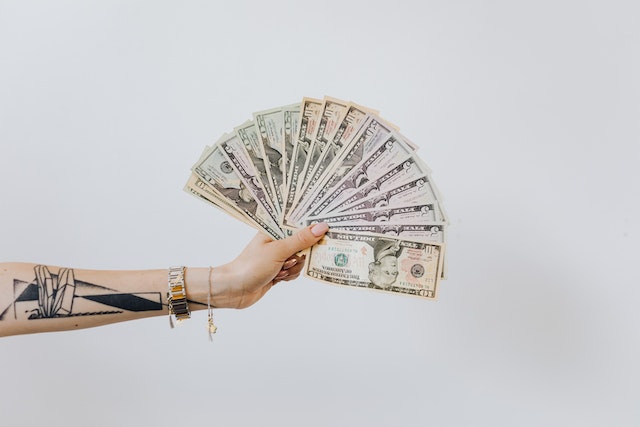 The Benefits of Buying More Instagram Followers
Before addressing what is the safest way to buy Instagram followers, let's talk about why you want to increase your audience. It turns out there are many reasons. Brands, influencers, and businesses alike can significantly benefit from more followers. Using available resources to expand your reach and audience can be a great account management tool.
More followers will increase awareness and brand exposure. The more eyes on your content, the more you will get your name out. To successfully do this, you must understand your Instagram target audience. This term refers to people who relate to and are interested in your brand, products, and services. By focusing on them, you can ensure organic growth with active followers. This will lead to a beneficial and profitable long-standing relationship.
Another benefit of having more Instagram followers is to increase your engagement rate. This is one of the Instagram business analytics that matters most. It refers to how actively involved with your content your audience is. It compares your total number of followers to your average number of likes, reactions, shares, and comments per post. Essentially, a measure of how well your content performs.
Real vs. Fake Instagram Followers
As mentioned above, it's not just about quantity when answering the question, what is the safest way to buy Instagram followers? The type of followers you have is a critical factor regarding your Instagram audience. The difference between the two is significant.
Fake followers have been available to buy since long before Instagram business profiles, metrics, and analytics were available on social media. At one time, all that mattered was your number of followers. However, now spam accounts can hurt your Instagram account. They can also lead to fake engagement – or no engagement at all. A large number of followers but low interaction will significantly decrease your engagement rate.
Spotting fake followers in someone's Instagram audience is easy. There is often a lack of profile pictures, content, or personal information. Since the accounts are fake, they will not interact with your page. This is a definite sign that you paid for fake followers. For example, if you have 5,000 followers but only five posts per like – people will know something is fishy.
When you purchase genuine and authentic followers, you will feel more secure in your decision. These will be real people who you can count on to engage actively with your content. Plus, many services aim growth efforts to your specific target audience, creating a lasting relationship.
So, what is the safest way to buy Instagram followers and ensure they are real? Many top Instagram growth agencies offer premium active followers, which provide growth and engagement. This is the best possible outcome when paying to increase your audience.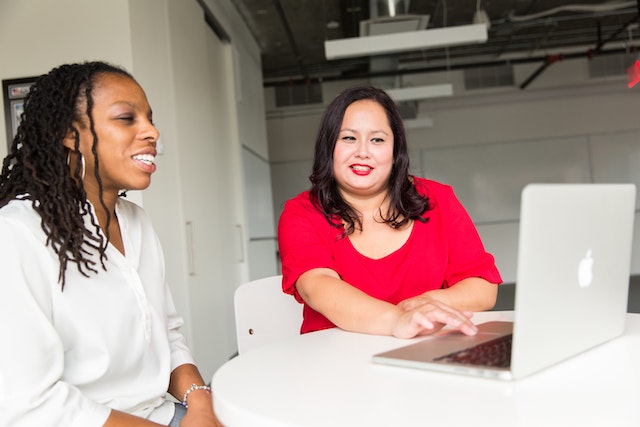 What Is the Safest Way To Buy Instagram Followers Using Third-party Websites?
You always want to proceed cautiously when using a third-party app or website to buy Instagram followers. Not all services are equal. While many growth agencies are legitimate businesses, there are some which are not to be trusted.
Our biggest tip is to research any company before signing up. Get all the facts ahead of time. This includes payment details, subscription terms, and login requirements. This way, there are no surprises, like hidden costs or threats to your Instagram account.
What is the safest way to buy Instagram followers using a third-party app or website? Luckily, there are many reliable follower growth service websites that you can use in confidence to buy followers. Many even feature satisfied user reviews right on their website. Please read through these to see how past clients have valued the company and the services they provide.
Some companies offer money-back guarantees or free trial periods to gain Instagram followers. We suggest taking advantage of these. These will give you the peace of mind you need to get started.
What Is the Safest Way To Buy Instagram Followers? 3 Top Options
Now, let's learn about a few top options of third-party apps and websites where you can buy Instagram followers. These popular agencies boast creative ways to increase your audience with real followers organically.
As mentioned above, you should focus on apps and websites offering followers. This means that they are actual people and not just spam accounts. What is the safest way to buy Instagram followers? To use a vetted growth agency service that highlights honest user reviews and offers protected services.
Below, we will highlight three popular business, brand, and influencer options. Check each out and see which aligns best with your social media needs and wants. Remember, doing in-depth research ensures you are organically growing your audience and expanding your reach.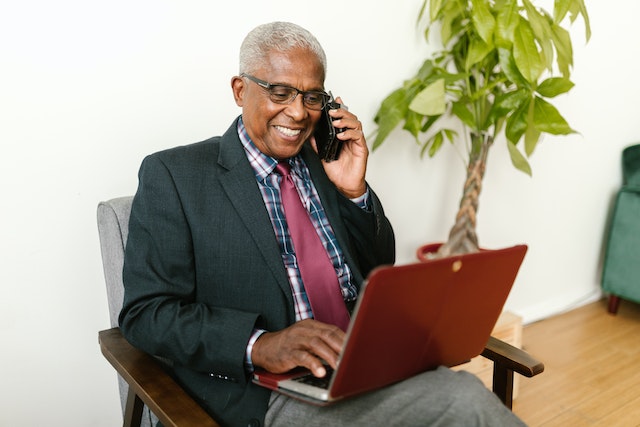 What Is the Safest Way To Buy Instagram Followers? Use Path Social
When it comes to figuring out what is the safest way to buy Instagram followers, look no further than Path Social. They are one of the top leading Instagram management agencies and puts a heavy focus on the quality of service they provide.
Path Social utilizes a combination of AI technology and influencer collaborations to hit growth goals. For them, it's essential to understand their client's target audience – and figure out how to reach them best. This includes identifying characteristics like age, gender, location, and interests. The result is organic outreach to connect with real followers interested in your brand or business.
So, how does Path Social ensure a safe environment for purchasing followers? First, discussing how they operate and interact with your Instagram account is essential. You don't have to provide your Instagram login information to use the service or provide them with your password. This means there is no risk to your Instagram account.
Additionally, Path Social offers a 7-day money-back guarantee. During this time, you can request to cancel your subscription and receive a full refund. The risk of giving them a try is low. With over 24,000 satisfied clients and an average of 4,620 new Instagram followers per month, they know their stuff. You can confidently use their services to reach your Instagram goals without threatening your profile or content.
What Is the Safest Way To Buy Instagram Followers? Use Buzzoid
When asking what is the safest way to buy Instagram followers, check out Buzzoid. They are a web-based service that enables you to buy followers, likes, and views. They offer an easy way to grow your social media presence without stress.
When you buy followers with Buzzoid, you can choose between types of followers. They describe the high-quality followers' tier as Instagram profiles with profile pictures but no other uploads on their account. As a step above, active followers can provide serious growth and engagement.
One great thing about Buzzoid is that they proudly display a variety of satisfied user reviews right on their website. This gives insight into what people say about their service and how it may work for you.
You can confidently feel secure in your decision if you sign up for Buzzoid. They offer a 30-day refund if you are unsatisfied with your purchase. This is important to note, as many follower package options can be a significant investment for small brands or businesses.
Buzzoid will never ask you for certain information, like your Instagram password. Instead, they only require your social media username and email address. Thanks to their instant delivery, you can quickly see results from your purchase.
What Is the Safest Way To Buy Instagram Followers? Use Aigrow
Finally, let's answer the question of the safest way to buy Instagram followers with AiGrow. If you use their service, you will quickly discover that they offer much more than a followers tool. Other features include post-scheduling, hashtag monitoring, and direct bulk messaging. AiGrow can even create content for you – essentially handling your entire Instagram experience.
Like the other services highlighted, AiGrow uses a built-in AI growth engine to deliver real followers. They intend to hit between 300 and 1,000 per month, focusing on active and engaged people from a target audience. AiGrow even offers a dedicated Instagram account manager to assist you along your growth journey.
When signing up for AiGrow, you have plenty of pricing and payment method options. From starter plans to premium monthly memberships, there is a variety. We suggest identifying your top social media needs and selecting a program encompassing them. AiGrow clearly outlines what is included with each package, making your decision easy.
With client satisfaction at the top of its mind, AiGrow offers a 14-day money-back guarantee on many of its tiered pricing plans. With free trial options and fast support services, it proves itself repeatedly as a trustworthy option.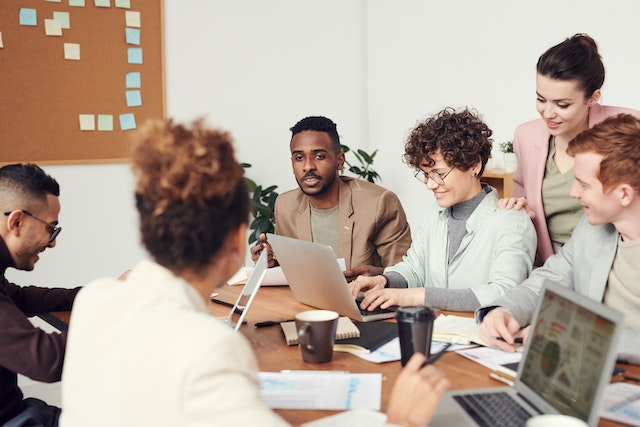 What Is the Safest Way To Buy Instagram Followers for Free?
As you have learned, many reputable growth agencies allow you to purchase Instagram followers safely. However, these can often cost a good amount of money. This is especially true when considering active followers who will help to increase your engagement rate.
However, many small brands and businesses don't have the budget for this investment. For those just starting, money can be tight. If this is true for you, don't worry. Growth is still possible – without making a significant dollar investment.
It's essential to do your research before using a free service. Sometimes, cost-saving options can lead to fake followers or bots. These can hurt your brand or business in the long run. The good news is there are many legitimate sources you can use when it comes to free follower growth.
So, what is the safest way to buy Instagram followers for free? We suggest checking out a service called Mr. Insta. Using their services, you can get free Instagram followers, likes, and views. In addition, there are plenty of payment-based plans for even more expansion.
Regarding free followers, Mr. Insta offers growth services with two different options. These are coin activation and follow-for-follow. First, you must register for an account and provide your Instagram username and email address. You will also need to create a password to log into your account. Next, quickly get started gaining followers by selecting your preferred plan.
Can You Get Banned for Buying Instagram Followers?
Now you know the answer: What is the safest way to buy Instagram followers? There may be another question on your mind. You may wonder if this is legal and allowed. Will Instagram ban you from buying followers?
The answer lies in a grey area. Using a third-party website to pay for Instagram followers is entirely legal. However, doing so goes against Instagram's current community guidelines and terms of service. According to this, it is highly encouraged that you help to keep the platform spam-free. This is done by only collecting genuine likes, followers, shares, and comments.
While buying followers is common, you will want to do it intelligently. As we mentioned above, look for a third-party app or website that promises high-quality and active followers. If you have many fake followers, Instagram may take notice.
One possible outcome is that the social media platform may limit your exposure and reach. Instagram can prohibit your content from being seen by your followers and other platform members. In a worst-case scenario for repeat offenders, Instagram can suspend or close your account. Be sure your followers are real and active to have a successful social media experience.
At Path Social, we've built up an in-house platform of Instagram influencers and an AI-targeting algorithm over the past decade. That's how we organically target and reach users that engage in your content. And that's why no one can replicate our results, which means you'll build an Instagram community that lasts! Start growing and gaining Instagram followers today.