Active Instagram Followers: Quality Over Quantity
Social media platforms, like Instagram, use key demographic details to find target audiences. Some of these demographics include gender, age, and location. Businesses and creators can specify their target demographics when boosting posts and creating campaigns. They can further narrow their targeted followers based on user's interests and habits (affinity segments) or relevant keywords (custom segments). But how do you target active Instagram followers?
Here's everything you need to know about active IG followers, how to get them, and why they're important to you. Let's dive in.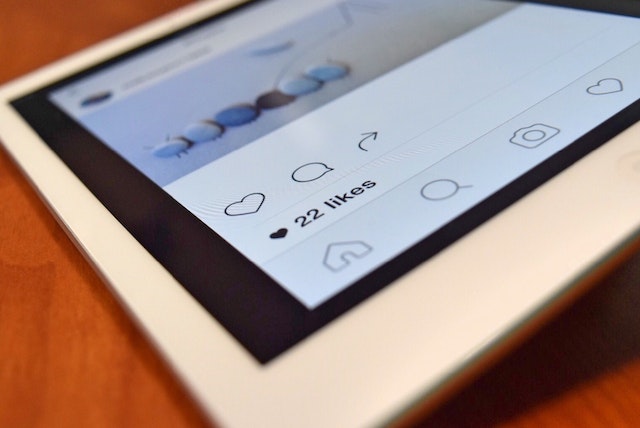 What are Active Followers on Instagram?
Active followers on Instagram are platform users who engage with content regularly. Engagement includes commenting on your posts, sharing them, and watching your video content. They might also send you direct messages on the platform or Badges during Instagram Live content. (If you are eligible for the Badges program). Active followers will most likely see your content in their feeds since they interact with it. Additionally, they are a proven audience for your content.
Having active followers is important to your brand, business, or niche. Active followers increase brand awareness, and if they share your content, drive traffic to your profile. They are followers who genuinely appreciate your brand, products, creative output, aesthetics, and voice. To attract and retain active followers, make sure you create high-quality content that targets your audience. Then, post regularly, consistently, and during peak posting times. Last, choose relevant hashtags, and don't forget to engage back with your followers.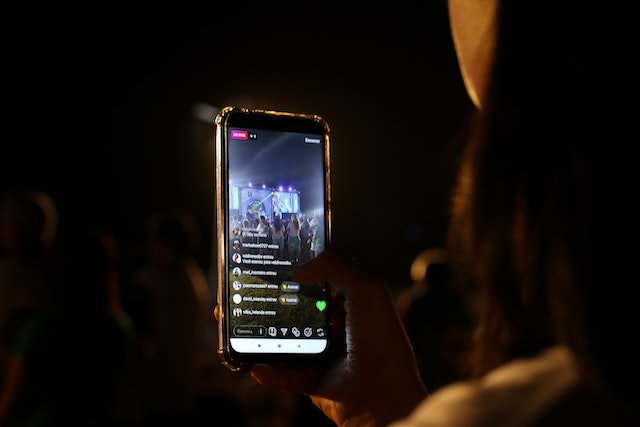 How To Get Free Active Followers: 7 Tips for Active Engagement
You can quickly gain active followers if a celebrity or user with a massive follower base shares your content. If you can get their attention with a fantastic content strategy, you can easily interest active followers on your own.
You want to attract the right active followers to your page. These are users who enjoy actively participating in their chosen Instagram communities or shopping through IG. They are followers who organically contribute to your strong presence on the platform.
Here are seven tips to attract more followers to your page.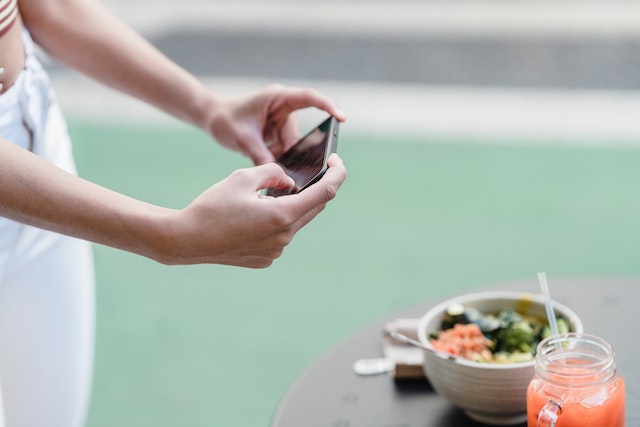 1. Get Active IG Followers With a Clear Value Proposition and Brand Voice
If you want many active Instagram followers, your value proposition and brand voice must be what they're looking for. Don't try to appeal to everybody. Know your audience based on your brand's identity, aesthetics, and mission. Pick three to five content pillars relevant to your niche and audience and focus on these when creating your content.
Is fashion your nice? If so, your content pillars should include topics on body positivity, styles for all sizes, and everyday fashion. If your page is about food content, your primary areas of interest may be street foods worldwide and exotic dishes.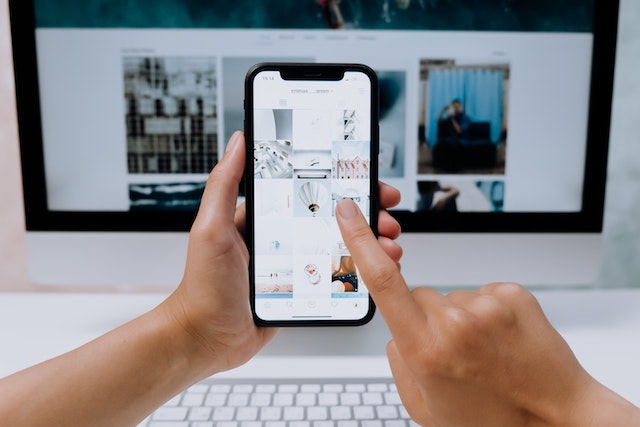 2. Create a Strong Brand Aesthetic
Building a brand on Instagram is, first and foremost, about presentation. You want to make an incredible impression on your profile visitors to convert them into active followers. Your main Instagram grid's aesthetic must represent your identity. So, first-time visitors can immediately tell what they can expect from you. At the same time, your brand aesthetic must appeal to your ideal demographic.
It would help to keep in mind that your Instagram page serves as your resume and portfolio. Your visual identity should convey a look and feel your target audience can relate to, enjoy, and want more of. You can base your brand aesthetic on a color theme, personality style, unique point of view, or subject matter.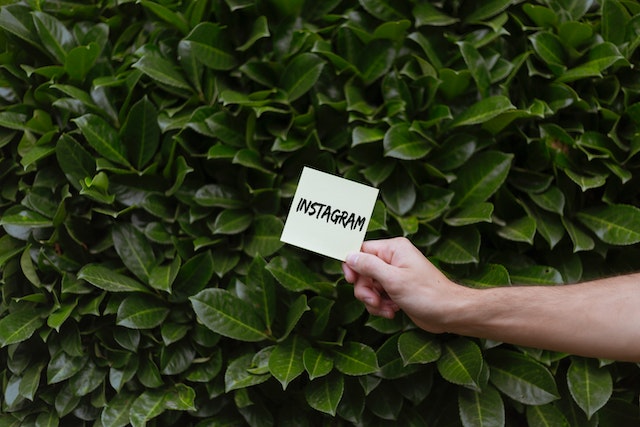 3. Optimize Your Captions
Instagram is a visual platform. However, users interested in what you have to offer won't be able to appreciate your content unless they see it. With optimized captions, you can help active Instagram followers discover your content. You'll receive all the double taps you need for your posts.
You can optimize your captions with hashtags, location tags, user tags or mentions, and keywords. You don't need to use all 2,200 characters (the maximum limit for captions) to ensure easier discoverability. You can score the top spot in Instagram search results and recommendations with a little work. Especially if you use the right combination of hyper-relevant hashtags and keywords. Don't forget to add a catchy description.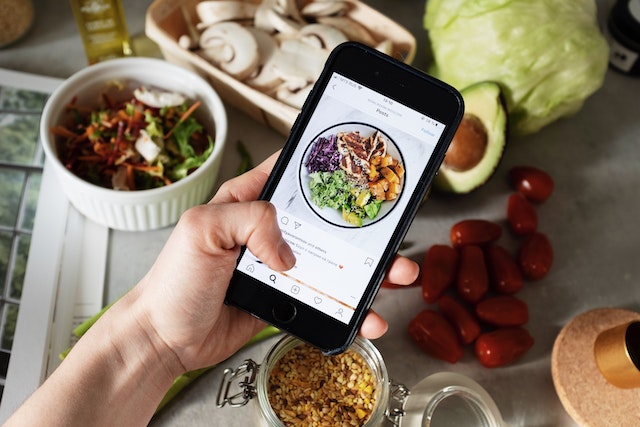 4. Keep Active Followers Engaged Through Consistent Posting
Consistency breeds familiarity and top-of-mind brand awareness. You can set your audience's expectations and meet them through consistent posting. When you meet your audience's content consumption needs, you give them a reason to stay actively engaged.
Are you new to Instagram? If so, it's crucial to know the best times to post for each day of the week. This knowledge ensures you have maximum audience reach. It also is how to see when followers are most active on Instagram. Find out when your target audience is active on Instagram. Then, post your content to coincide with their browsing habits.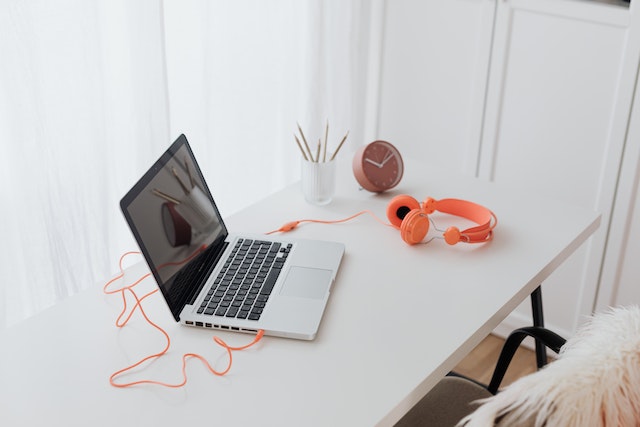 5. Optimize Your Content for Accessibility
Some of your potential active followers on Instagram may be vision- or hearing-impaired. Make your content accessible to anyone and everyone by doing the following:
Add descriptive alt text to your Instagram posts.
Add subtitles or text overlays to your Reels, Story videos, and other content.
Verbalize visual details when creating videos.
Capitalize each word in your hashtags so screen-readers can read them aloud properly.
Create screen-reader-friendly content. Use emojis and text overlay in moderation.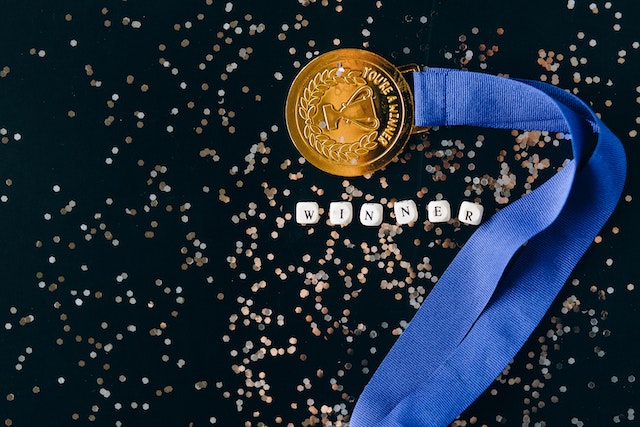 6. Run an Instagram Contest To Motivate Active Followers
An Instagram contest is the quickest and most effective way to get new followers and stimulate engagement. Give followers an incentive to make your contest post "busy" with a fun contest and great prizes.
Keep your contest simple and easy to follow. Don't create too many contest requirements for those who want to join. Ask your followers to share your post, tag their friends, and promote your contest on other platforms.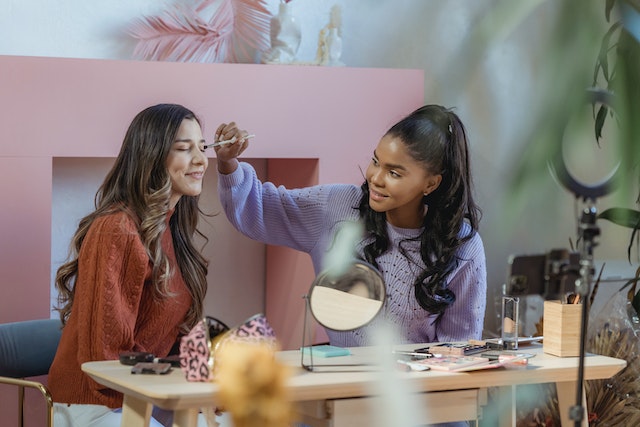 7. Score a Mutually Beneficial Collaboration to Target Active IG Followers
Reach a pool of potential new followers through a brand collaboration. Collaboration doesn't have to be a paid one. Create a list of potential partners to whom you can send free products. Ensure each of the partnerships on your list has a big enough follower base with interests relevant to your brand. Choose potential partners with high engagement rates. When you send them your products, propose a content collaboration via a product feature.
Can You Buy Real and Active IG Followers?
Are you wondering how to buy real Instagram followers? According to some sites, you can buy active Instagram followers who are real. Whether or not you'll get real followers who are highly engaged is another question. But the most critical question you need to answer is if you should buy Instagram followers.
What can you expect when you buy followers? Here are the potential benefits:
The boost in follower numbers can generate greater interest in your brand. You'll get more profile visits.
Increased curiosity in your brand can lead to new and organic followers.
Profile visitors who like what they see may also increase engagement on some of your posts.
You may get new customers and experience increased sales.
You may get the attention of potential partners for brand collaboration.
You should also be aware of the risks of buying followers.
You will most likely get bots or fake/inactive accounts.
With bots/fake accounts, you'll have increased follower numbers without a corresponding increase in engagement. This means your overall engagement rate will suffer.
A drastically reduced engagement rate will signal Instagram's algorithm not to show your content to followers and potential new audiences. This will cause your engagement to drop even further as fewer eyes will see your content.
Instagram's algorithm can easily detect fake followers. Instagram promptly deletes fake followers, and the platform may penalize you for having them.
Instagram users can also quickly tell when somebody uses fake followers to inflate their follower count. You'll lose credibility among your real followers when the platform associates your account with fake followers.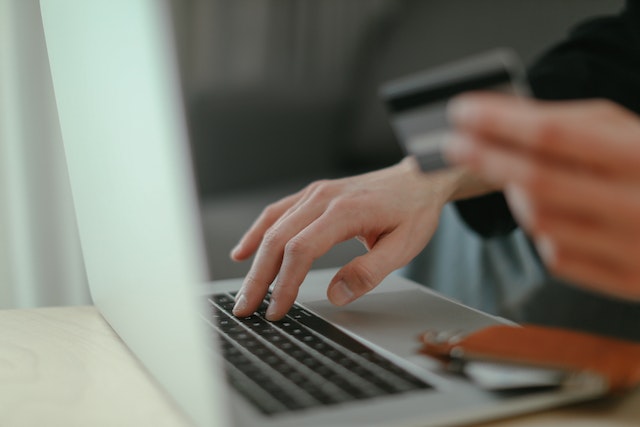 Best Sites To Buy Active IG Followers
Does your page need a good push to attract authentic and active IG followers? If so, you may still opt for a quick fix and buy your first 1,000 or so followers. Wondering where to buy real active followers on Instagram? Check out these options.
Gore Ad.IO. The site offers premium followers and active followers. Their packages for active cost more than premium followers. Active followers have profiles that show decent Instagram activity. You can get 800 active followers for $15.99, 2000 followers for $39.99, and up to 12000 followers for $199.99.

Buzzoid. Buzzoid's premium follower packages deliver followers with profile pictures and regularly posted content. Premium followers also come with a 30-day refill. This means the site will refill followers that have dropped off within 30 days of your order. You can get 500 followers for $11.99, 1000 followers for $19.99, 2500 followers for $49.99, or 5000 followers for $84.99. Buzzoid also offers Instagram likes and Instagram views.

InstaFollowers. The site's premium followers are "real-looking followers who have a detailed profile and some followers. These followers are not indistinguishable from real organic followers." You can select the number of active followers to buy, from 10 followers to a maximum of 100 thousand. The estimated delivery time depends on how many followers you buy. The site also offers ten free active Instagram followers, which you can claim once per week.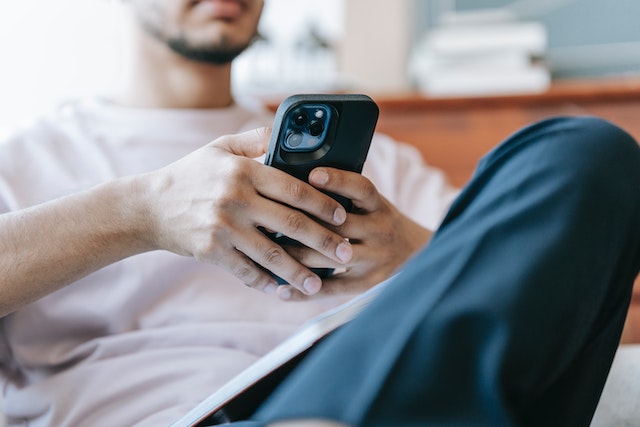 Tips When Buying Instagram Followers
If your brand can benefit from buying real, engaging Instagram followers, keep the following things in mind to minimize your risks.
Find sites that offer a free trial. Take the service for a test drive before making a purchase.
Make sure the site is secure. Look for the "https" in the URL.
Stay away from services that ask you to log into your account via their site or provide your Instagram password. Some sites will just ask for just your Instagram username.
Read customer reviews onsite and on trusted review sites.
Make sure the site has a fair refund policy.
Choose a service that offers the option for gradual delivery. As much as possible, have your followers delivered slowly and in small batches. Instagram will flag a rapid and enormous increase in follower numbers as spam activity.
Don't make a habit out of buying followers. You can take this shortcut to give your growth some momentum. But stick to the best practices for growth to gain real and active Instagram followers. Users who are genuinely interested and will stick around for a long time.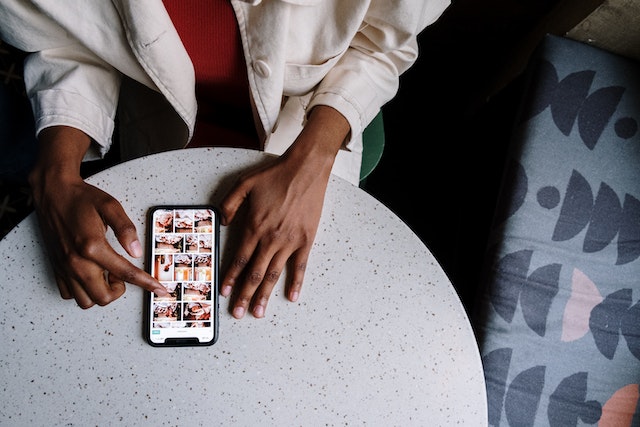 Subscribe to Expertly Managed Growth to Gain Active Instagram Followers
Active Instagram followers are your brand's most significant asset on the platform. They deliver consistent and quality engagement. They can keep your comments section abuzz. They can help place your posts higher on users' feeds and Explore. Active followers often become the most loyal members of your Instagram community.
You can get accurate, highly interested, and engaged followers through tried and tested best practices. Instead of buying followers, subscribing to a service that provides expertly managed growth is the better option.
A company like Path Social has been delivering expert growth management for Instagram clients for over a decade. They use advanced, proprietary AI technology to ensure precise audience targeting. This means they can track down your ideal audience based on the demographics, interests, and hashtags you specify.
You can also take full advantage of the expertise of Path Social's in-house social media specialists. They'll guide you through your growth journey and help you put your content before your target audience. You can expect active and quality engagement with the right eyes on your content.
Path Social delivers sustained growth in followers and engagement month after month. The increase in followers and engagement is gradual because Path Social helps you target real users. Targeting real users whose interests match your content is vital to building a community of loyal and highly engaged followers.
Tens of thousands of brands from all industries trust Path Social. Start growing and gaining Instagram followers today!