Targeted Instagram Followers: How To Gain Them for Your Brand
The traction of targeted Instagram followers has grown ten-fold, with brands targeting potential customers to lure them to their products and services and eventually turn them into leads. Before expecting tangible results from your Instagram followers list, one must understand the phenomenon behind it and leverage it to drive strategies.
In 2010, the creators of Instagram aimed to provide a platform for individuals to express their distinctive visual perspectives. The company has evolved from humble beginnings as a photo-sharing app for cute animal photos and #foodporn to a media powerhouse. Now marketers and their followers can broadcast live videos, publish stories, make shoppable posts, add stickers, and more.
In addition to having the most significant brand interaction rate amongst the social media platforms, Instagram's a massive user base of over 1 billion monthly active users and 500 million daily active users. This presents a tremendous potential for companies to establish and expand their presence online. Instagram is not a subpar social media networking site—it can change your brand by reaching billions of users with a click.
In short, targeted Instagram followers fit your ideal customer profile. These people are more likely to convert into paying customers and be your brand's loyal advocates. In this blog, we will discuss the strategies to get more targeted followers on Instagram and unlock their full potential.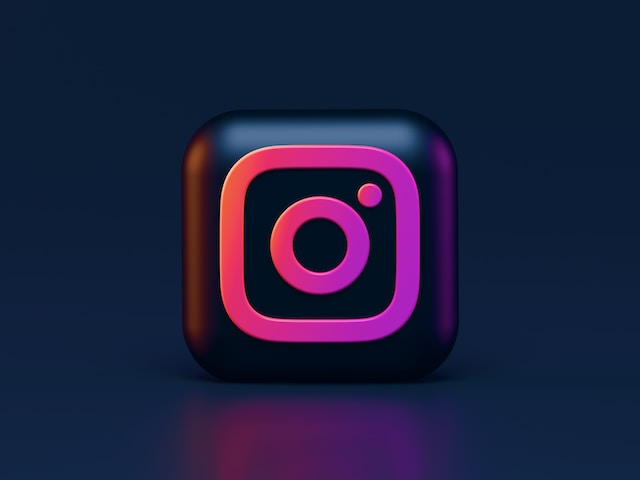 How to Get More Targeted Followers on Instagram Organically
Having a large number of Instagram followers can help expand your brand's online exposure and help get more Instagram followers fast. Here's how to get more targeted followers on Instagram with four proven strategies:
1. Optimize Your Profile
For targeted Instagram followers, the initial step is optimizing your profile. You want to entice people to click the "Follow" button as soon as they surf your profile. You can start by picking a professional-looking profile image that accurately portrays your personality.
If you're building a personal brand, you can use your company's logo or your headshot. The key here is to stand out aesthetically amongst the flux of influencers and get identified quickly.
The next step is to create a captivating bio. Showcase your brand's character and maintain clarity, interest, and sincerity. Bring attention to the things that make your brand unique and worth supporting. Include searchable terms and hashtags to boost your profile's discoverability.
Lastly, Fill out the "name" section of Instagram. This is the highlighted section of your profile's introduction. Use terms associated with your field instead of simply your name.
If you are a freelance makeup artist, you can write your bio as "Sarah | Certified MUA." This improves your profile's SEO (Search Engine Optimization) and the likelihood of being discovered during relevant searches.
2. Publish High–Quality Content for Your Targeted Instagram Followers
Consistently posting high-quality material is a practical strategy to appeal to the targeted Instagram followers. Present your values effectively with high-quality visuals that grab your audience's attention while browsing their social media feed.
Think about your intended readers' needs and wants when you craft your material. Create captivating captions that convey a narrative, or provide background to your visual material. Furthermore, captions are a great way to start a discussion, pose a question, or offer a thought-provoking observation.
Maintain a focus on delivering quality content. Instead of filling your feed with substandard videos or pictures, it's best to concentrate on making a few pieces of exceptional quality. Invest in careful forethought to ensure that each Instagram post will enhance your followers' experience and encourage them to interact with your company.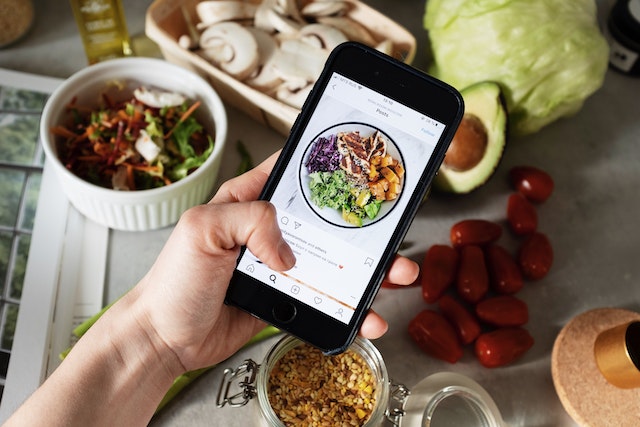 3. Leverage UGC (User-Generated Content) For More Targeted Instagram Followers
Increasing your targeted Instagram followers through user UGC is an effective tactic. User-generated content (UGC) is any content asset by your audience that highlights their engagement with or opinion of your brand. It might be anything from a simple snapshot or video to a detailed review or even a fictionalized account of your product's work.
User-generated content is invaluable since it increases brand awareness and fosters consumer loyalty and trust. Your brand's reputation and social proof will increase when your followers witness their friends and neighbors praising your products or services.
Start by inspiring your audience to produce and disseminate brand-related content as user-generated media. To increase your social media presence, consider hosting contests or giveaways. Alternatively, you can request that others include your handle or a specific hashtag in their social media posts.
You should share the most outstanding user-generated content (UGC) on your feed or stories while properly crediting the original poster(s). This demonstrates your gratitude to your audience and inspires others to do the same.
4. Building Relationships with Influencers to Attract Targeted Instagram Followers
Establishing contact with influencers begins with knowing who they are. Find people who can help spread the word about your business and fit in with your audience and field. Through in-depth research, determine their audience size, engagement rate, and material quality. By using influencer marketing platforms and social media monitoring tools, you can easily identify individuals who have already established a connection with your ideal customers. This helps you determine who would be the best fit for your targeted Instagram followers.
The next stage is to reach out to them and begin building connections. Start by showing interest in their posting by clicking the like, comment, and share buttons. Send DMs or emails to influential people, praising their work and outlining how working together can benefit both of you. Always speak from the heart and make it clear what you want.
Working together on content production allows you to tap into influencers' ideas and knowledge while exposing your brand to their audience. Collaborate with the influencer to develop ideas and produce content that will appeal to both your brand's target audience and the influencer's.
Furthermore, maximizing the results of your influencer partnerships requires monitoring the efficacy of your efforts. Keep track of important metrics such as new followers, interaction levels, page views, and sales. This data will help you evaluate the success of your influencer relationships and guide your strategy for future partnerships.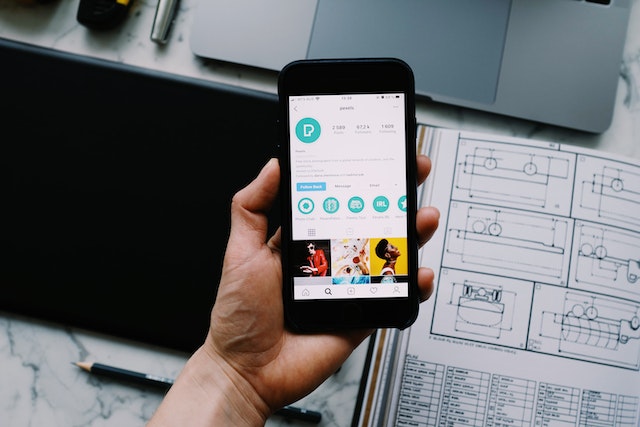 Can You Target Instagram Followers Utilizing Instagram Ads?
Instagram ads have become more critical in the cutthroat world of SMM since they assist brands in reaching their intended demographic. With over a billion monthly users, Instagram offers a large audience for sponsored posts promoting goods and services, and this way, you can target Instagram followers more effectively.
Companies can reach more people with their content, resulting in more meaningful interactions by integrating Instagram ads into their marketing strategy.
Instagram advertisements benefit significantly from the wide variety of targeting possibilities made accessible. To better target their ads, Instagram segments its users by age, gender, geography, and language.
The platform's targeting tools allow enterprises to zero in on customers based on their preferences. This feature allows advertisers to display their ads only to people more likely to be interested in them.
Instagram Advertising and Marketers—a Love-Hate Story for Targeted Instagram Followers
To get the most out of Instagram advertising marketers must ensure they appeal meaningfully to their target demographic to get the most out of Instagram advertising. If you want to make a real impact on Instagram, your ads must be visually captivating and effectively communicate your brand's message. In a crowded feed, it's crucial to stand out and grab the attention of your target audience.
Use high-quality photos and videos that attractively display what you have to offer. Write short, compelling copies highlighting your product's benefits and prompt readers to act.
Additionally, track and analyze data as they run, as these insights give you a window into essential KPIs like audience size, engagement, and more.
They can learn what kinds of advertising connect with your target audience and regularly produce results through this data. They can then apply this information to an advertising plan to improve your focus, content, and execution.
By constantly tracking and analyzing the ads' effectiveness, they can make informed judgments, allot resources wisely, and improve the efficacy of the campaigns over time. Find the optimal mix of ad placement, content, and audience targeting to gain targeted Instagram followers.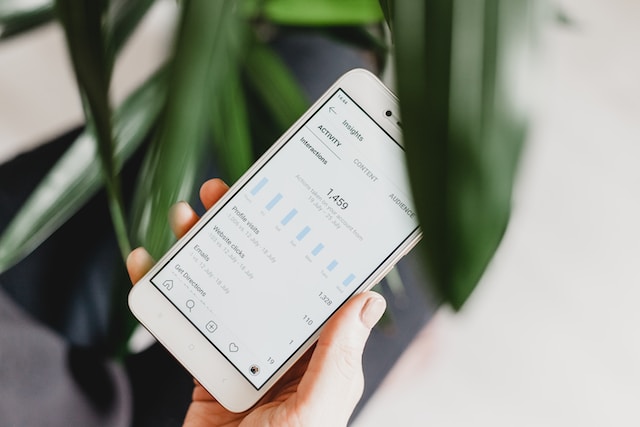 Is It Smart to Buy Targeted Followers on Instagram?
If you want to boost the visibility of your Instagram profile, you might have encountered platforms like Twicsy that offer the option to buy targeted followers on Instagram. Intriguingly, you could rapidly expand your fan base and bring more attention to your company in this way.
However, weighing the benefits and drawbacks of purchasing targeted followers on Instagram is essential before making a final choice.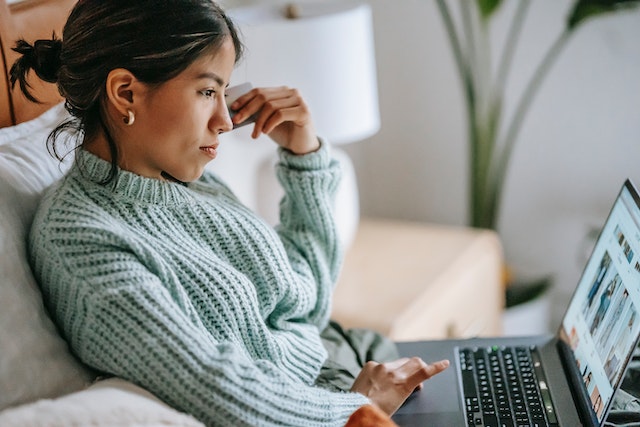 Pros of Buying Targeted Instagram Followers
Social Proof: Having a more significant number of followers might provide the impression of popularity, encouraging more people to follow you naturally. This can lead you to bag more followers and business opportunities.
Enhanced Exposure: Having more followers increases your visibility on the site, making it more likely for potential buyers to come across your content.
As your targeted Instagram followers grow, so do your chances of reaching a wider net audience. This increased exposure can cause organic growth as more people discover and follow you.
A Jumpstart to Growth: Buying targeted followers on Instagram can offer a kickstart to your development, making it simpler to gain organic followers and expand your reach.
As your number of followers increases, more people will become interested in checking out and engaging with your content. This boost can assist in gaining momentum and helps in devising more forceful strategies.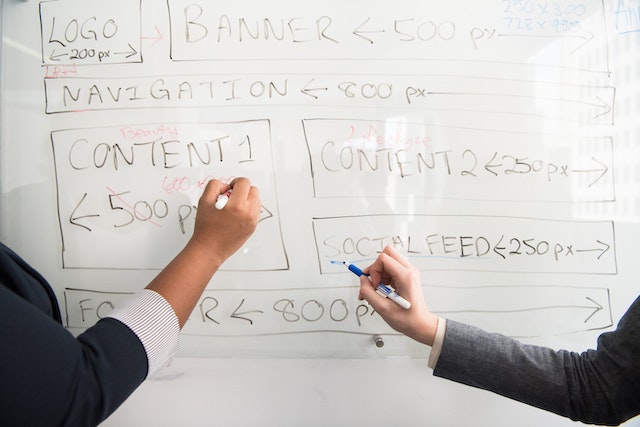 Cons of Buying Targeted Instagram Followers
Lack of Originality: When you pay to increase your followers, you may end up with fake or inactive accounts. This might result in a lack of genuine involvement and undermine your attempts to establish a community of dedicated brand followers. Your Instagram metrics, such as likes, comments, and shares, can hit a low bottom, diminishing the effect of your follower base.
Damage to the Algorithm: Instagram's algorithm gives more weight to posts that get more likes or comments. Your posts can experience reduced exposure, limiting your content's reach.
This will be the case if your followers are fake or do not actively participate in the conversation. The Instagram algorithm can perceive your content as irrelevant, resulting in poor reach.
Adverse Effect on Brand Image: Instagram users with social media expertise can detect fraudulent profiles with little effort. Your company's reputation and reliability might dent if they discover you've bought followers.
You can seem desperate or untrustworthy to your genuine followers, which might limit interaction and even cause them to unfollow you. Maintaining a good name for your company is essential to your Instagram marketing efforts in the long run.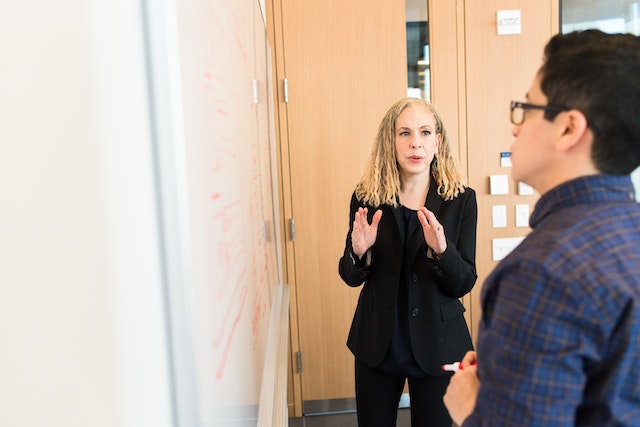 How to Target Competitors' Instagram Followers? A Strategic Move or a Gamble
Learning how to target your competitors' Instagram followers is a fairly simple technique. One popular tactic in social media advertising is to steal followers from the comparable by posting on their Instagram accounts. Businesses can steal followers from their competitors by publishing interesting and useful material on social media. This strategy is useful for increasing brand awareness in the saturated social media market and penetrating the audiences of one's rivals on Instagram.
The goal is to get the attention of those already following your competitors to convince them to switch to you. But weighing the pros and cons is necessary before going headfirst into this strategy. To assist you in making a well-informed choice, let's examine the benefits and drawbacks of attempting to attract the attention of your rivals' Instagram followers.
Advantages of Targeted Instagram Followers
Gaining access to a targeted audience is a major benefit of focusing on rivals' Instagram followers. Targeting visitors who have previously shown an interest in your sector or specialty increases the likelihood that they will interact with your content.
Because they share similar interests with your target audience, your followers are more likely to become loyal supporters or customers. It can also give you a leg up on the competition, a nice bonus.
You may show your superior value to your rivals' fans by drawing their attention. To separate your brand from the competition, provide magnetic material, offer a unique viewpoint, or feature exclusive products or services.
This is especially helpful in competitive markets where standing out from the crowd is important to achieving success.
Moreover, increased conversion rates are possible if you aim your Instagram marketing toward your rivals' followers. These individuals are more likely to respond to your message and offers since they follow comparable accounts. Due to their pre-existing interest in your product, this improved relevance can increase engagement and conversion rates.
Drawbacks of Targeted Instagram Followers
There are drawbacks to aiming for the Instagram followers of your rivals. When executing your plan, it is vital to prioritize ethical considerations.
The reputation of your business might take a hit if you resort to spamming, using misleading practices, or making personal attacks on your rivals. Long-term success depends on building a favorable brand image; thus, authenticity and ethical practices must be top priorities.
Another possible downside is the possibility of fake participation. Though it would be tempting to concentrate on growing your followers at the expense of meaningful interaction, the opposite is true.
If you buy followers or connect with false or inactive accounts, your audience will seem less genuine, and your interactions will be less valuable. Rather than focusing on raw growth, you should prioritize community building and retention.
Last but not least, interacting with your rivals' followers might draw unwanted attention and prompt retaliation. Your product or service market might become more competitive if competitors step up their advertising or strive to win back their former customers. Be aware that targeting your rivals' fan bases can result in retribution or more intense rivalry.
To sum up, there are pros and cons to trying to attract the attention of your rivals' Instagram followers. Ethical concerns and hazards are involved, but getting in front of the right people and gaining an edge over the competition is worth it.
Before committing to this approach, consider your brand, industry, and objectives in light of these benefits and downsides. To retain real customers and attract more, be authentic and provide something different from your competitors.
How To Get Targeted Followers on Instagram—Ending Note
In conclusion, companies that want to grow their reach and acquire a relevant audience should employ strategies to attract targeted Instagram followers. It allows you to connect with a real audience, giving you a better chance to demonstrate your brand's worth and win over new clients.
Keep in mind—now that you know how to get targeted followers on Instagram—the quantity of followers is not the only indicator of Instagram success. Focus on providing genuine value to your audience, encouraging real relationships, and prioritizing excellent interaction. Instagram can be a powerful tool for achieving business goals and expanding your brand with the appropriate approach and knowledge of your intended audience.
Start growing and gaining Instagram followers today with Path Social, as we are a great resource to team up with if you need help with your Instagram marketing strategy. The experts know all there is to know about organic social media strategy and crafting particular ones to cater to your needs.