2021 Best Organic Growth Strategies for Instagram
From its humble beginnings as a photo-sharing platform, Instagram has evolved into the best networking platform for businesses. With its unique and constantly reinvented tools and features and its immense popularity, Instagram has proven to be the ideal place to grow a brand's reach and engagement.
In fact, the most recent estimates put the number of active users monthly at more than 1 billion and daily users at 500 million. And since these numbers were first released, it won't be an exaggeration to say that the platform has grown substantially bigger. Furthermore, from these numbers, a staggering 90% is known to follow at least one business account.
Instagram success for any brand means having tons of followers — the majority of which should belong to your target market — and high organic engagement rates. Many brands, particularly the new ones, are easily tempted by shortcuts that deliver a significant but fabricated increase in follower numbers. 
But if you want your brand to truly succeed on Instagram, you must live and breathe the platform's favorite word: organic. This means you have to do actual work to organically grow your follower base, as well as to organically increase your engagement rates. Authenticity in all practices is essential if your brand is to thrive, and not merely survive, on the ultra-competitive platform.
So we are breaking down for you the best organic Instagram growth strategies for 2021.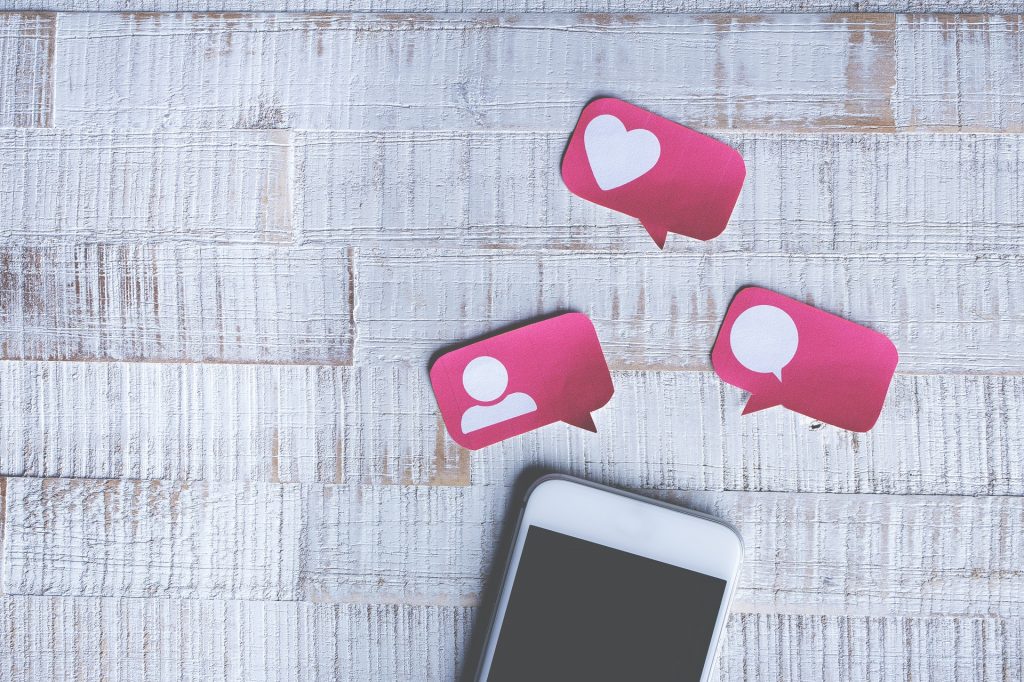 Be Creative With Your Bio
Ask yourself these questions:
How do you want the world to see/identify your brand?
What does your brand represent in terms of values or ideals?
What do you have to offer to your followers that they won't find somewhere else?
What lasting impression do you want to make on people?
When people read your bio, you would want them to be interested enough to want to follow you so they can learn more about your brand. Instagram has a character limit for bios, so you may have to get creative with how you describe your brand. If necessary, you can provide a link in your bio that directs to your website, where users can get additional info about what you offer. Lastly, update your bio regularly to keep things fresh and interesting.
Publish High-Quality Images
This is a must on Instagram, which is mainly a photo-sharing platform. Whatever your business is, your photos are your bread and butter. Professional photography or a professional camera is not required, but because you're maintaining a brand account, your images must have professional aesthetics.
Great composition, engaging imagery, and clear visuals are your main objectives. With today's amazing mobile technologies, you can capture amazing photographs with your mobile phone; Instagram is, after all, a mobile phone app. There are also tons of online photo editing tools available for free, and which you can use to enhance the artistry in your images and give them a polished look. You can also watch YouTube videos about photography tips and tricks.
Of course, your photos have to be relevant to your brand. But always find new and different ways to get creative and keep your followers engaged. When you run out of ideas, browse through your old posts and find ones that received the most engagement — this should give you some inspiration. It's also okay to share content from other users — your followers and other brands alike; as much as possible, make sure the content you share is still aligned with your brand, but you can also share content just for the fun of it.
Another way to get inspiration is by checking out the most popular posts of your competitors. Learn from their strategies; identify what makes their content great. And then find a way to use what you've learned to improve your content.
Write Smart and Catchy Captions
Your photos should grab people's attention; your captions should make them want to engage with a like, comment, and/or share.
Instagram provides a generous character limit for captions — 2,200 characters or about 350 words. But keep in mind that most Instagram users are more into visuals than words, so try to keep your captions short and sweet. Ask an interesting question; write something funny or inspiring; or say something highly informative. Remember to always create captions that reflect your brand's identity.
Use Hashtags Wisely and Generously
Hashtags are an essential marketing tool on Instagram. They have been around since 2007, but many people — especially social media newbies — are not familiar with how they work.
Hashtags mainly serve the purpose of categorizing content; when you type a hashtag in the search bar of any social media platform or even on Google, all posts that use that particular hashtag will appear. So using the right hashtags for your content will help make it easily discoverable by people who are interested in or are within your niche and, therefore, can be an effective growth tool.
There are a few things to keep in mind when choosing hashtags for your posts:
Use hashtags that are related to your content and, ideally, to your brand
Use different formats for a specific keyword in a hashtag, i.e., for the keyword "coffee," you can use #coffeelover, #coffeeaddict, #coffeebreak, and #theresalwaystimeforcoffee
Use the search bar to find hashtag suggestions for a keyword you want to use
When you type the hashtag you want to use while writing your caption, suggestions will also appear, accompanied by the number of times each # has been used
Remember that the more popular a hashtag is, the tougher the competition
Use less popular hashtags alongside the popular ones so your content will have more chances of getting discovered
Instagram allows up to 30 hashtags per post. People don't actually read all the hashtags, especially if there are more than a few of them; for the purpose of increasing your content's reach and growing your follower base, the main purpose of your hashtags is to make your content easily discoverable. So use as many as you need.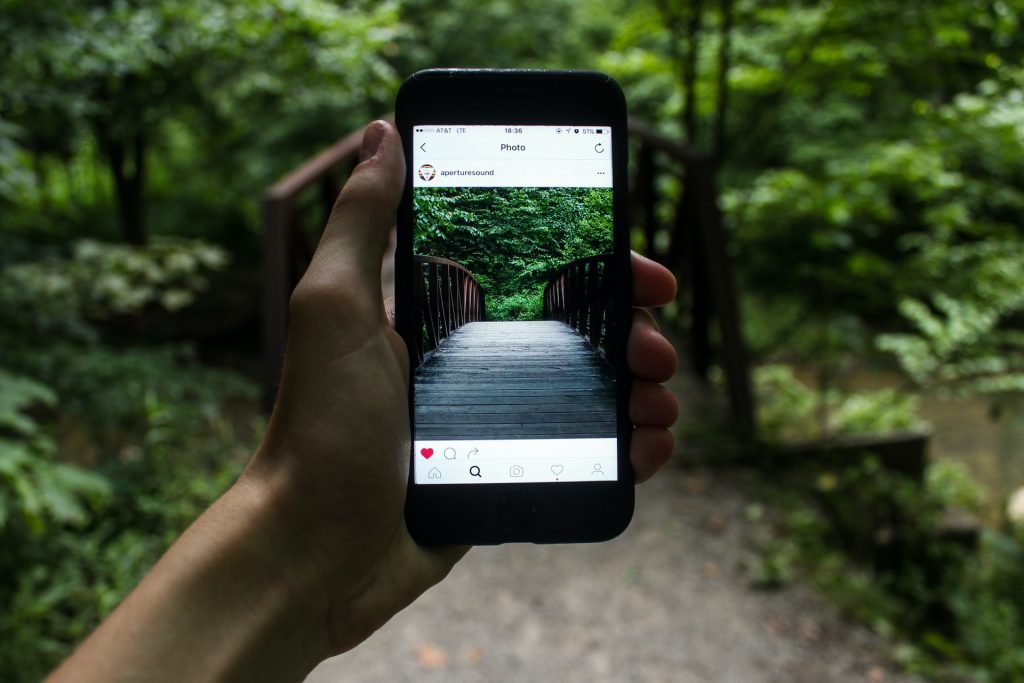 Post Content Regularly and Frequently
Devise a schedule for content posting — daily, weekly, and/or monthly — and stick to it. Consistency is essential to staying visible to your followers and earning new ones.
Instagram's algorithms also analyze the frequency of posting; the more active you are, the higher the likelihood that your content will reach more people. Just remember not to post too many times that you're already spamming newsfeeds. 
So how many times should you post in a day? Three times per day should be enough when you're just starting to grow your followers; eventually and once you have enough data from your analytics to determine the best times to post, you can post just twice daily.
In addition to formulating a schedule, you should also create drafts for the next day's or week's posts or at least save photos and videos in a dedicated folder so you can easily access them when you're ready to post. The more detailed your content plan is, the easier it would be for you to publish content consistently.
Initiate Engagement
Engagement is a two-way street. So it's important to reply to each and every comment made on all your posts. Keeping the conversation going will benefit your brand in a lot of ways. At the same time, don't just wait for people to engage with you first; be proactive and initiate a connection with potential new followers.
First, you need to find them. And the best place to start is your competitors' pages. Follow their Instagram accounts, and go ahead and like and comment on their most popular posts. While you're at it, identify their most active followers and like and even reply to their comments, as well. Make yourself seen; when you do reply to comments, make sure your reply is interesting enough to earn a reaction and, hopefully, a new follow.
Needless to say, avoid spamming your competitors' pages with copied and pasted comments. You will most likely get blocked on their pages and you will most definitely alienate your potential followers.
Reposting user-generated content is another effective way to initiate engagement. Find relevant and popular content from Instagram accounts that belong to your industry and share them. If you're a fashion blogger, for example, follow well-known fashion brands and repost their content with the highest engagement from their followers. Repost both on your feed and your stories, and don't be shy to tag the owners.
Set a time for your proactive engagement activities and make sure to schedule them when your target audience is most active. Just be careful not to like posts indiscriminately.
Collaborate with Influencers
Tap into the big follower base of influencers. Choose an influencer who is mostly, and not necessarily exclusively, engaged in promoting brands within your niche so you can be sure that their followers have a keen interest in what you have to offer and will likely give your page a follow.
Additionally, these influencers will already have good knowledge about the industry so they have established credibility. As a marketing tool, collaborating with the right influencer will effectively drive more traffic to your page and deliver a significant number of new follows, increased engagement, and even higher sales. 
When searching for potential partners, you'll soon find out that you have an overwhelmingly large number of choices. Narrow it down to influencers who already promote stuff related to your business. Don't just base your selection on how many followers they have; the bigger their follower base, the more difficult it may be to get your message seen and your offer accepted — especially if your brand is still relatively new.
There's no harm in trying, of course; but do a bit of research and make sure their followers are not boosted by fake accounts. Check out the engagements on their posts. Comments made by bots are easy to spot; or if the engagement is not proportional to their number of followers, i.e., very low engagement vs tens/hundreds of thousands of followers, then you should be suspicious. You should move on to your next candidate.
Don't automatically reject influencers with a comparatively smaller follower base. If their engagement rate is high, you can still greatly benefit from their considerable influence — percentage-wise. Influencers who work within a smaller corner of an industry can be especially valuable as they often have dedicated followers and are niche experts. 
How can you convince an influencer to work with you? The most popular influencers often have higher fees and may offer collaboration under specific conditions; less popular ones are more affordable, and you may even convince them to promote your brand in exchange for free products or discounts. Don't expect an influencer to just work with you for free. Quality service always comes at some cost.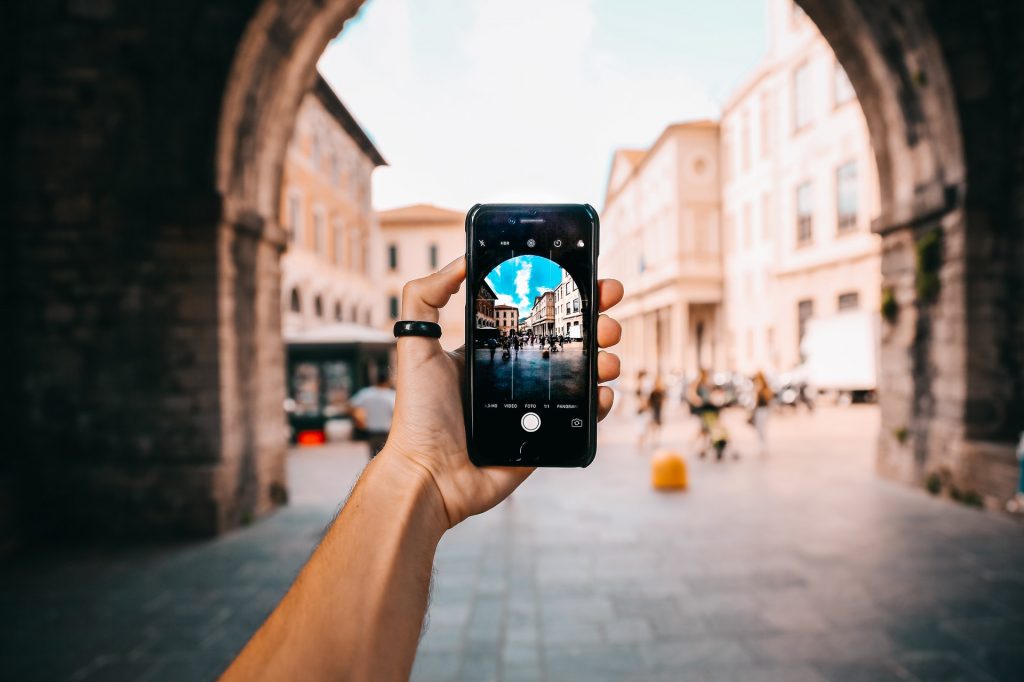 Schedule Giveaway Promos
Giveaways are a sure-fire way to attract the attention of your target market, earn new follows, and boost engagement. Everybody likes freebies, after all!
How do you plan your giveaway?
Decide on what you want to give away.
Decide on a timetable; how long do you want your giveaway to run? Two weeks or one month should be long enough for a growing brand to reach enough people and get enough participants.
Devise your competition mechanics. If you are completely clueless about what rules to set, check out similar giveaways run by your competitors. Standard giveaway mechanics include:

Liking the post and following your page
Sharing the giveaway announcement on their newsfeed and in their stories, with visibility set to public
Commenting on the original giveaway announcement
Tagging friends in the comments and/or in the shared post
Using a specified hashtag in the comments and/or in the shared post
Writing a creative caption for the shared post
In case your giveaway doesn't generate enough participation within the competition period you set, you can opt to extend it and employ a more aggressive marketing strategy. Once you've run a successful giveaway, you can schedule regular competitions so that your followers will always have something exciting to look forward to and to encourage more users to start following you.
Promote Your Brand and Content on Other Platforms
If you haven't done so yet, you should create accounts for your brand on other social media platforms to further expand your reach. Remember to post your Instagram link in the bio/about section of your other social media accounts, and regularly invite your followers to visit and follow you on Instagram every time you publish content.
If you have a website, make sure to post your social media accounts prominently on every page. You should do the same when sending emails. You should also take advantage of Instagram's QR code name tag, which you can post practically anywhere online and print on marketing materials, events posters, and product packaging so people can simply scan it and they'll be taken directly to your Instagram profile.
Cross-promotion is an effective way to drive more traffic to your Instagram page. When maintaining different social media accounts for your brand, however, make sure to create unique content for each one so that users will want to follow you everywhere.
Take Advantage of All Instagram Features
Instagram tools are specially designed to facilitate organic growth and engagement, so use them whenever possible. Here are the best ones which you should include in your overall growth strategy:
Instagram TV (IGTV). This feature allows you to share longer videos; videos for stories can only be 15 seconds long and for posts, only up to 60 seconds. You can use IGTV to post a video series to keep your followers engaged.
Instagram Stories. Stories appear for 24 hours and are a great way to give followers real-time updates. You can also use stories to create a poll and encourage engagement.
Instagram Shopping. This feature makes it easy for your followers to shop for your products. It also allows you to tag your products in your posts.
Professional Dashboard. This feature provides valuable insights into your account's performance, such as your followers' behavior trends and your posts' engagement rates. You can modify your marketing and content strategies based on data collected by Instagram.
Take the time to explore these features and all other tools available to you. Try them out to see which ones work well for your purposes. And make sure to stay up-to-date on the latest tools, especially business tools, that Instagram develops and makes available to its users.
Final Thoughts
These are valuable strategies that can get you started on the right path towards a rewarding growth journey on Instagram. Give each tip a try, adopt those that work for you, and keep learning and modifying your approach. It will take some time and a lot of trial and error until you find an overall growth strategy that delivers the results you want. 
Always make good use of your Instagram insights to see how your posts are doing in terms of reach and engagement. You should have full knowledge of what you're doing right and where you need to make changes and improvements. Keep in mind that as with everywhere else, your Instagram success is a continuous journey of learning and growth.