Is Instagram Safe? Everything About Its Safety Feature
Everyone and their mother are on Instagram today. To many of us, it's an everyday app ingrained in our daily lives. We unbox every restaurant you visit, outfit you wear, or purchase. We unbox right to the Instagram feed or Story to share with others. But because people love this social media app so much, many fail to stop and wonder—is Instagram safe?
Instagram stores a lot of our data and personal information. Every reel you watch, or piece of content you engage with is something it takes note of. And if you've ever bought something from an Instagram Shop, the app also has your financial information.
And aside from giving Instagram access to your personal information, you consume content from it too. It's where you can receive direct messages and read comments from other people on your posts. It's also a medium where malicious users potentially house inappropriate content.
All these beg the question, can you trust Instagram? Does it have good security and safety features that protect your well-being? Let's talk about whether Instagram is safe in different ways—from shopping to messaging to allowing kids to use it.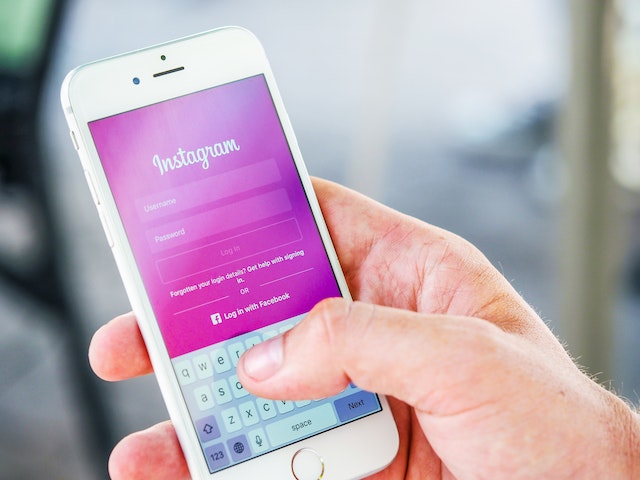 Is Instagram Safe Against Cyber-Attacks?
Safety is a top concern when using any app, especially Instagram, if you use it daily. And when you think of safety, cybersecurity is one of the first things that might pop into your head. So, regarding hacks and cyber-attacks, is Instagram safe and trustworthy?
Everyone on social media should be vigilant about cyber-attacks. It's the only way to keep your online accounts safe. You should never share your passwords with anyone and be skeptical about spam texts that might steal your information. These basic security precautions are a must if you want to keep your Instagram account safe.
And while it's every person's responsibility to avoid cyber-attacks, Instagram understands it's not that easy. That's why they've set up many safety features to help users maintain their account security. Here are just some ways Instagram strengthens your safety while using the app:
Two-Factor Authentication: How It Works
One of the most important safety features Instagram has is two-factor authentication. This feature verifies your identity by adding an extra step every time you log in. Instead of just putting in your username and password, Instagram will ask you for added authentication through another platform.
That means even if a hacker successfully steals your login details, they need to do two-factor authentication. If they don't have access to that second platform, they won't be able to log into your account. So, is Instagram safe against hackers who get your password? Yes, it is—thanks to two-factor authentication.
Here's how to set up two-factor authentication on Instagram if you haven't already:
1. click the burger menu on your profile and choose "Settings."
2. In the Accounts Center, click "Password and security."
3. Select "Two-factor authentication" and choose which account you're setting it up for.
4. Select one of the available methods and follow the instructions to set up the feature.
Right now, there are three two-factor authentication methods you can choose from:
· A third-party authentication app. Apps like Authy or Google Authenticator are secure ways to verify your identity when logging into Instagram. Download any authenticator app and follow the directions in the Accounts Center to connect it to your account.
· Via text message. If you don't want to download an app, ask Instagram to send a login code to your number. Every time you log in, you'll receive this code and use it to authenticate your identity.
· Via WhatsApp. You can choose to receive the login code through WhatsApp. Note that this method only works with the text message method, so you must turn that on first.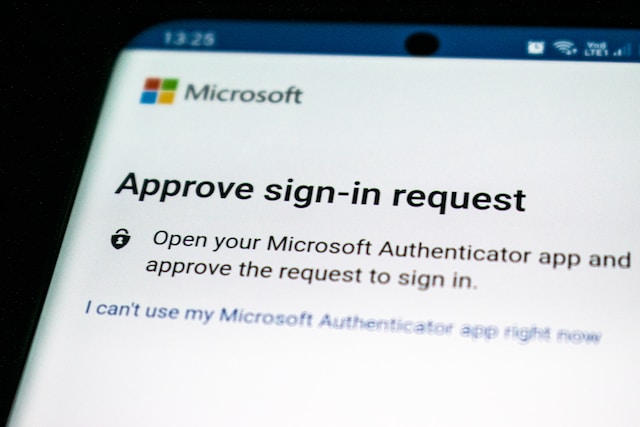 Suspicious Login Alerts: Is Instagram Safe From Hackers?
Instagram also has a safety feature that notifies you through email of any suspicious logins. If an unfamiliar device in a faraway location tries to access your account, Instagram sends you an email about it.
This usually happens if you log into your account while traveling or have a new phone. However, it's still best to double-check every suspicious login email to prevent hackers from accessing your account.
But you may be wondering—is Instagram safe from phishing emails from people pretending to be part of the platform? Not quite. You still have to be cautious about which emails are actually from Instagram. Emails from unofficial addresses might be out to steal your information. Official Instagram emails will only come from addresses ending in @support.instagram.com and @mail.instagram.com.
Private Account: Is Instagram Safe Against Identity Theft?
Is Instagram safe against identity theft and people stealing your photos to use for catfishing? The answer is yes—but only if you know how to keep your account safe and private.
Another safety feature on Instagram is the ability to put your account on private. Content from private accounts is only accessible to those who follow them. If your account is private, people who don't follow you won't be able to see your Instagram feed, Stories, and more.
Of course, you can only really safe-keep your private accounts if you're picky with who you let follow them. If you want to be lowkey and private, only accept follow requests from people you know and trust.
Search engines like Google also don't index images posted by private accounts. This prevents identity theft from occurring.
Assistance During a Suspected Hack
Many signs point to a hacked Instagram account. These include unusual activity and DMs you didn't send or a change in your password that you didn't make.
Dealing with a hacked account can be stressful and even traumatizing. However, Instagram makes reporting it to their team quick and easy.
If you've been hacked on Instagram, you can request a login link to your email or phone number. This helps prove that you are the rightful owner of the account. Get this link by clicking "Get help logging in" on the login interface or reporting the incident directly to Instagram.
Is Instagram safe against hacks? Not all the time. But at least they have safety features that make it a breeze to regain access to your account.
Instagram Safe Against Online Harassment and Bullying?
Around 40% of Americans have experienced being harassed online, especially on social media. The same data also shows that women are more likely to take the brunt of this harassment than men.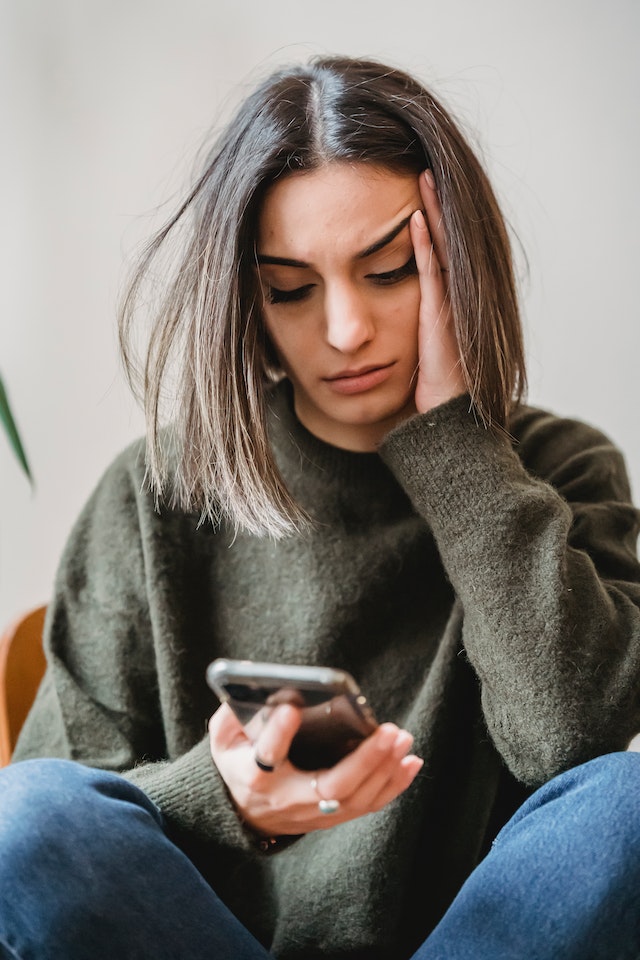 No one should ever tolerate or ignore online harassment and cyberbullying. That's why Instagram allows you to keep those that make you feel uncomfortable at arm's length through many actions. These include the following:
· Blocking someone so they don't see your Instagram feed and posts, even if they just search for you on the app. This also keeps them from sending you direct messages.
· Changing your privacy settings to restrict certain people from commenting on your posts or sending you message requests.
· Reporting inappropriate posts and direct messages that make you feel violated or uncomfortable. Just long-press on these posts or messages and report them right away. You can also report comments on someone else's posts that try to bully or hurt them.
· Reporting specific Instagram profiles that have been harassing you or someone you know.
Is Instagram safe against bullies? Sadly, not all the time. People on Instagram may be unnecessarily mean or inappropriate sometimes. But Instagram gives you free reign on who you let into your life and who you want to block. Don't be afraid to overuse the actions above so that you can keep abusers and harassers at bay.
Is Instagram Safe for Kids and Teens?
Teens and older kids love Instagram. However, it can be a haven for mature content and a way for older people with ill intentions to send them direct messages. It makes sense for parents to worry about their children on the app. So, is Instagram safe for kids?
Instagram has safety features specifically for parents who want to ensure their kids' Instagram experience is safe and secure. But it's still pertinent for parents to talk to their kids about the dangers of the internet.
Here are some of the measures Instagram takes to keep the app safe for teens and kids:
Instagram Parental Controls for a Safer Experience for Teens
One thing parents can do to keep their young kids safe while using Instagram is to set up Instagram parental controls. With this feature, parents can receive reports entailing their kids' activity on the app. This includes who follows them and how they use their time on the app.
These Instagram parental controls also include daily time limits. You can set up and monitor how many hours your child can be on Instagram daily. When they've reached their daily screen time limit, the app closes and can't be opened until the next day. Parental controls like these greatly reduce the kids' screen time.
Is Instagram Safe Against Harmful Content?
Another huge concern for parents is whether their kids will see harmful or mature content online. Is Instagram safe against inappropriate and sensitive content?
The good news is that Instagram settings let you choose the sensitive content you can see. Set this up for your child if you want to ensure they aren't exposed to harmful content on Instagram.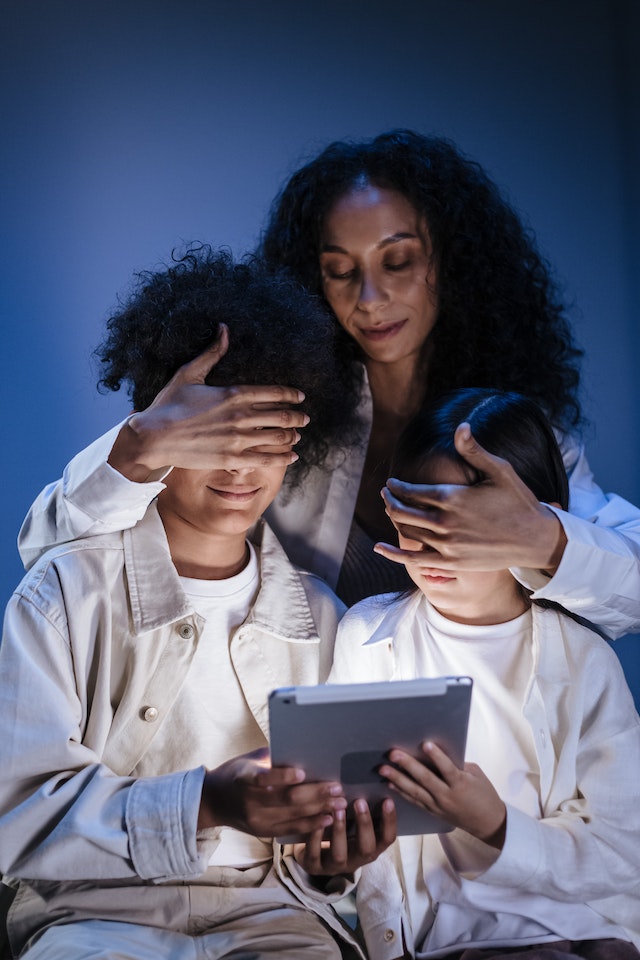 You might also be concerned about your kids getting inappropriate direct messages from people. Don't worry—the app automatically filters out message requests that are inappropriate or offensive, especially for teens and kids. Instagram also restricts suspicious users that are likely to harass people from seeing kids' accounts in their search suggestions.
IG Shops 101: Is Instagram Shopping Safe?
We all know Instagram is the bomb for sharing creative content online. But is Instagram safe for buying real, tangible items?
Have you ever lurked on Instagram and wanted to buy a specific dress or pair of shoes on a post? It's a lot easier to do it now with Instagram Shops. With this feature, you can buy products directly from the brands selling them. You can browse these shops by clicking the shopping bag icon on the bottom-right corner of the home screen.
But is Instagram shopping safe? The app does have safety features that make the shopping experience extremely secure. Here are three of them:
Is Instagram Safe for Shopping: Shop Authenticity
Instagram makes it easy to check if an Instagram Shop is legit. You'll know a brand's Shop is real if you see the "View shop" button underneath their bio. Unofficial shops and scammers will likely only "sell" you products through direct posts on their Instagram feed.
If you want to take extra steps to see if these Shops are legit, review their reviews and post history. Authentic brands will have tons of photos on their feed and tagged photos. People will rave about them if they're a well-loved brand.
Is Instagram Safe for Shopping: Checkout Security
After checking on the Shop's authenticity, the next question is usually, "Is Instagram safe during checkout?" This is a valid concern. You should always be skeptical and vigilant about who you give your credit card details.
But with Instagram Shops, you don't have to worry. You can easily check out your products from Instagram, not a third-party merchant you might not trust.
The app collects your payment information and keeps it secure. Instagram will never share these details with the brand you're buying from. This is fantastic if you're anxious about giving your card details to brand websites you're not sure you trust.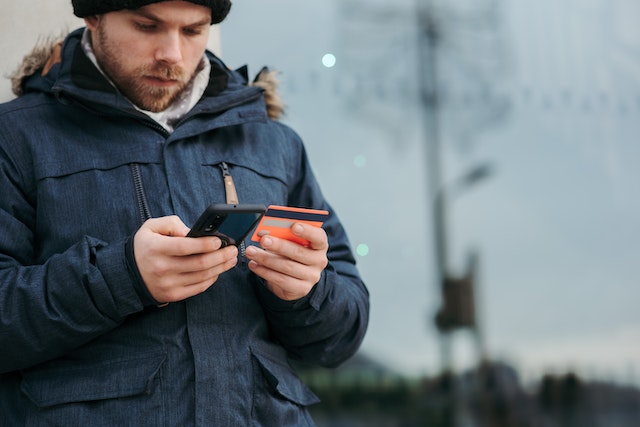 Is Instagram Safe for Shopping: Buyer Protection
Instagram doesn't just safe-keep your payment details. They also protect you, the buyer, if you get scammed while shopping on the app. Thanks to their Purchase Protection Policy, you can request a refund if you meet any of these following your purchase:
· You didn't receive the product you paid for
· You received the item, but it's damaged
· The item is not as described by the Shop
· The item was paid through an unauthorized transaction
Exchanging Selfies: Is Instagram Safe for Sending Private Photos?
Instagram's community guidelines don't allow mature content and nude, private photos to be posted on the feed. But is Instagram safe for sending private photos through direct messages?
When it comes to private photos, the safest action is never to send it to anyone. This makes it impossible for these photos ever to get leaked. But the reality is that some people will want to do it anyway. So, is Instagram safe for that?
As long as you share your photos with someone you trust, Instagram's direct messages should be relatively safe. Instagram encrypts everything you send in your direct messages. If anyone were to lurk in your messages, all they'll see are non-sensical, encrypted codes. That means your photos aren't stored anywhere in Instagram's system.
One way to make sharing private photos even safer is by doing it in vanish mode. This type of chat allows all messages to be deleted after it's been ended. That way, there's no record of you having sent personal photos.
To enable vanish mode in your direct messages, simply open a chat and swipe up. This will lead you to a darker screen designed for vanish mode only. To end vanish mode, swipe up on the chat again.
So, Is Instagram Safe?
Yes, generally, Instagram is very safe for anyone—whether you or your teenage kids. They have plenty of safety features in the app as they keep your security a top priority. They also allow you many extra controls to keep your account safe, such as blocking accounts and harmful content.
Hopefully, with this guide, you are no longer wondering—is Instagram safe? Now that we've quelled your anxieties about the app, it's time to focus on something else, like growing your followers.
At Path Social, we use a proprietary AI targeting algorithm to reach organic users most likely to engage with your content. This allows you to reach the right audiences and grow your loyal community. Start growing your army of Instagram followers with us today!