Macro Influencer: Everything You Need to Know About This Influencer Tier
By now, you are probably familiar with the ever-growing phenomenon known as the Instagram influencer. You most likely have your go-to social stars that you follow, no matter the industry. If you've spent extra time scrolling through their profiles, you may have noticed a varying level of followers between them all. Have you ever stopped to wonder why this is? Turns out, there are different levels of achievement when it comes to influencers. And, in fact, there's quite a lot of qualities that can set each content creator apart from the rest. Today, we're talking all about the macro influencer. Of course, don't get that confused with the nano, micro or mega influencer. If your head is spinning with all those terms, not to worry. We're here to help and break it all down for you.
Really, these terms simply have to do with the amount of followers one has. And this number can have a huge impact on your social media success. After all, more followers often means more partnerships and business deals. Which, of course, can lead to increased fame and bigger paychecks. For many, this is the end goal when it comes to turning Instagram into a career. With this in mind, it's helpful to learn where your follower count will place you and how to keep growing your success. Ready to start? Read on below for more.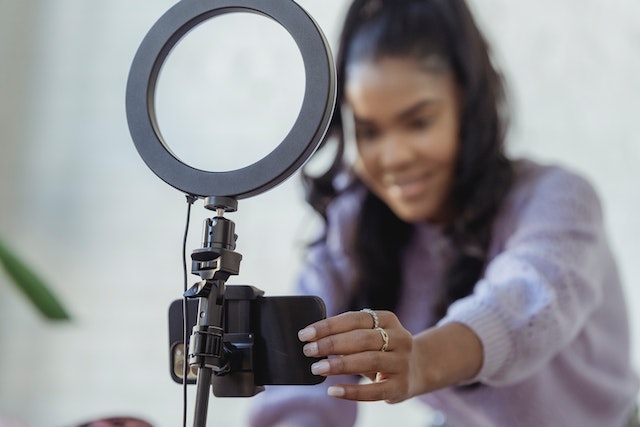 What Are Macro Influencers on Instagram?
So, what exactly are macro influencers on Instagram? Allow us to explain. On Instagram, it is someone that has amassed an approximation of 500k followers all the way up to 1 million. This is considered the third tier of growing as an influencer, right above nano and micro and just under mega. Don't worry, we will dive into further detail on those terms below. Macro influencers tend to have an extremely dedicated audience, making this tier often thought of as the sweet spot of social media. They reach a large audience and frequently get their content featured on the Instagram explore page.
In fact, many of their followers know them from somewhere outside of Instagram. This can range from acting to singing or starring in popular reality shows. Being credited with another title helps to create better recognition and a stronger connection among their followers. However, this added fame can often lead to fake followers or spam accounts being prevalent in both likes and comments. Even so, a macro influencer has a trusting and receptive audience. This can translate into loyal customers who make actual purchases of the products and services shared by the influencer.
Macro Influencer Follower Count on Instagram
Of course, the driving force behind the success of any Instagram influencer is how many followers you have. This number can have a major impact on the kinds of collaborations you can garner and, in turn, your income. As we mentioned above, the macro influencer follower count can range from 500k to 1 million. To many, this range might feel unattainable. The numbers are high and it can take time to naturally achieve this audience level. However, we promise, it's worth the wait. It's important to put in the work for a positive outcome.
There are many bonuses of quality over quantity when it comes to your online audience. With an organically grown Instagram following, your engagement rate will increase and strengthen. We will dive into this phrase more below, but it essentially refers to how actively involved with your content your audience is. It is just one of the analytical tools that businesses look for when it comes to potential partnerships with influencers. A higher engagement rate is extremely lucrative and often leads to more money and sponsorships.
How Much Do Macro Influencers Make?
Now that we've covered followers, you're probably wondering about money. Can you be a macro influencer on Instagram and turn it into a profitable career? The quick answer? Yes, you absolutely can. However, it takes time and dedication to reach a level where you are comfortably bringing in a profit. While still starting out, many people still need to hold another full or part-time job to support them. Once you have reached the macro influencer status, you can expect to make anywhere from $2,000 to $15,000 – just for one post. Of course, that can all depend on the caliber of your content. With those numbers in mind, it's easy to see why this is an appealing career path for many.
Of course, the end goal is to be at a place where influencing can solely support you. So, just how do macro influencers make money? Two popular streams of social media revenue for influencers are Instagram paid partnerships and affiliate marketing. Wondering what those are? The former is essentially a collaboration between an influencer and a brand or business partner. The brand is paying the influencer to promote their products on social media channels. This can include Instagram feed posts, stories, reels and live video. Sometimes, brands will also give the influencer a discount code or link to share with their followers. These are affiliate links, another popular type of social media promotion. When a member of the public buys something using the link or code, the influencer will receive a percentage of sale.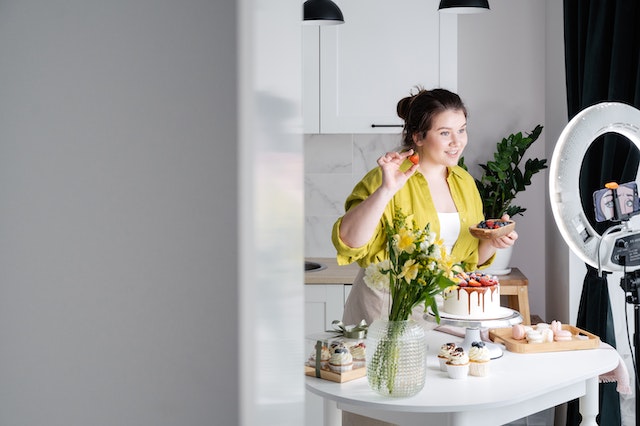 The Differences Between the Tiers: Macro Influencers vs. Nano, Micro and Mega Influencers
When it comes to their social media audience, some influencers are perfectly happy with a smaller following. They've successfully identified their target audience on Instagram and honed in on their area of expertise. This lets them better connect on a personal level with their audience and build a close-knit social community. Still, others may dream of continuing to grow their audience and level up their influencer status. And, of course, there are many who lie right in the middle.
By now, we've officially caught you up on what exactly a macro influencer is. However, you may be wondering about the other tiers we briefly mentioned – from nano to mega. We're here to explain the difference to you. Although one of the key differences is the follower count, there are a couple of other things to take into consideration as well. Wondering what sets nano apart from micro? And what about micro influencers? How do they fit into the equation? Below, we will set the record straight on all the different levels of influencers.
Described: The Difference Between Nano and Micro vs Macro Influencer
The first tier of an Instagram influencer is commonly thought of as the nano influencer, or your almost average Instagram user. These are people who are just starting out in the world of influencing and eager to learn more. Nano influencers have the smallest follower count, typically with under 10,000 followers. They work hard to establish themselves in the social media world and grow their brand. When they partner with businesses for collaborations, it's often done in exchange for goods or services instead of money. Although they may have a smaller reach, nano influencers often have a very high rate of engagement. This is because their audience mainly consists of people they know in real life. This means their followers, likes and comments are typically real and authentic.
Let's move onto the next tier. Wondering what the difference between micro vs. macro influencer is? A micro influencer is someone who has approximately 20,000 to 100,000 followers. They are extremely dedicated to their audience and are good at identifying potential followers through brand partnerships and collaborations. Much like nano influencers, they typically have a high engagement rate. They achieve this by being authentic and extremely transparent with their audience. With micro influencers, their content is mostly self-created. They also take the time to respond to and engage with their followers in genuine conversations.
Of course, the next step is a macro influencer, which we've already discussed above. As you can see, this is the third tier when it comes to types of influencers. While this level brings great success and monetary gain, it's actually not the pinnacle of influencers. Ready to learn about who's on top? Read on below to dive right into mega influencers.
Described: The Difference Between Micro and Macro vs. Mega Influencer
The top tier of influencers are referred to as mega influencers. At this level, we're talking millions and millions of followers. This might sound daunting – and it can be. Luckily, mega influencers often have an entire team running their social media platforms and digital marketing opportunities. Similar to macro influencers, those who have achieved mega status often have another claim to fame. Think celebrities, star athletes and musicians. Mega influencers have a massive reach and are able to set trends among their audience. Of course, these types of influencers are harder to obtain for sponsorships and often have a high price tag for partnerships. Companies pay top dollar for collaborations with these top content creators and it pays off.
Now, it's easy to describe the difference between micro, macro and mega influencers when talking about social media. As always, it boils down to their following count, their reach and their opportunities for success. Just remember the order and you will be set – nano, micro, macro and mega.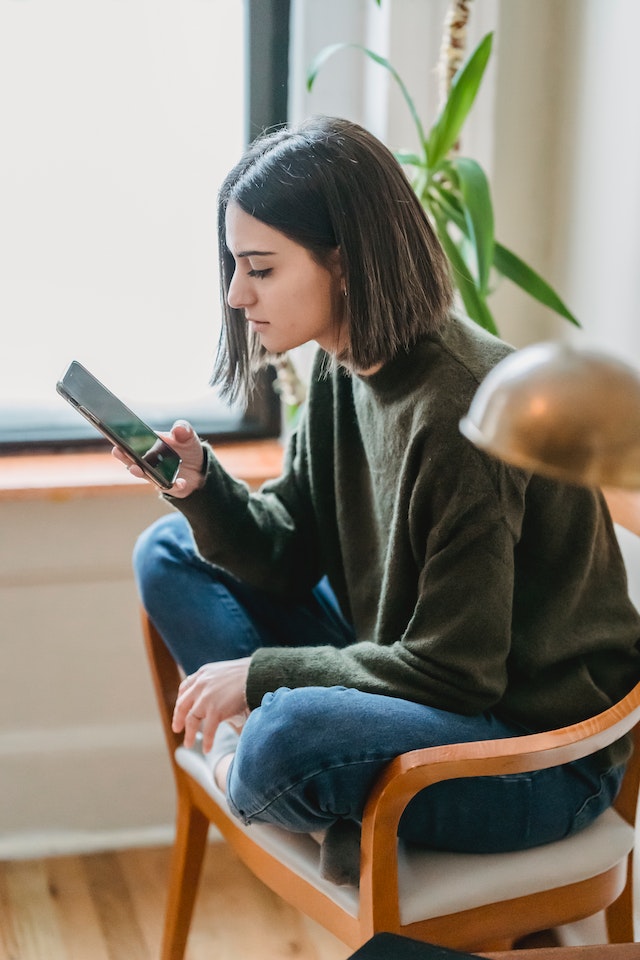 How to Become a Macro Influencer on Instagram
If you've got your eye set on achieving macro influencer status and want to know more, you're in the right place. You may have some questions about just how to become an influencer and we're here to answer them all. First, you'll want to identify your niche in the social media world. To find what suits you best, think about your interests, hobbies or favorite pastimes. From here, hone in and identify what makes you different among the others. Do you have a special talent or skill that sets you apart? Or perhaps a deep knowledge of a certain subject, like the fashion industry or fitness? It will be clear to your followers when you are passionate about your craft. This will help to gain their trust and loyalty to your overall brand.
Once you start your influencer career path, you'll need to work hard in order to achieve each level. By the time you are considered a macro influencer, you'll be creating content daily and actively seeking collaborations. Things can get extremely busy and you'll need to dedicate time to your audience and business deals alike. Need a few tips on how to grow and get there? Read on below as we highlight two of the key factors to influencer success. These are your target audience and your engagement rate.
Grow Your Instagram Target Audience
For the first step in leveling up your social media status, you'll want to make sure you are appealing to your target audience. By the time you reach macro influencer status, you should have your intended following identified and well-achieved. As you continue to grow, you will want to make sure that you are gaining followers who are truly interested and invested in your content. This can have many bonuses, including higher levels of engagement on your shared content. A dedicated and engaged following will help to boost your authenticity to businesses with the same vision. Brands and influencers that share a similar followers list are a match made in Instagram heaven.
Another part of growing your Instagram target audience is making sure you are posting the right content – and enough of it. If you are anywhere from a nano to macro influencer, you may be wondering how often you should post to Instagram. If you post too little, your content might get lost in the algorithm and not seen by your audience. And if you post too much, you risk oversharing and losing some of your hard-earned followers. You can identify this ideal frequency by analyzing your Instagram insights, a feature available to users with high levels of engagement. This information will help you to identify trends across your audience and your content's performance and reach.
Increase Your Instagram Engagement Rates
Next, it's all about engagement rate for macro influencers. This metric measures the average number of interactions your content receives per follower. It compares your total number of followers to your average numbers of likes, reactions, shares and comments per post. Essentially, it's a measure of how well your content performs. A strong engagement rate can help to justify an influencer when it comes to companies looking for partnerships. It shows that you are interacting with the right audience and can properly campaign for their brand. So, what target engagement rate do companies look for when it comes to Instagram paid partnerships? According to recent reports, anywhere from 1% to 5% is the sweet spot.
Wondering how to increase your Instagram engagement? As you start out as an influencer, experiment with different types of posts. This will help to identify what your audience reacts strongly to – both good and bad. Do they prefer feed posts or stories? You can even use the Instagram sticker options in your stories to find out. Additionally, lean into popular hashtags and trends. Adding hashtags to your posts that are relevant to your industry can increase your visibility on the social media app. It can even lead to your content being featured on the Instagram explore page, bringing in a flurry of new viewers.
Macro Influencer Examples on Instagram
Need a little inspiration on your quest to become a macro influencer? When it comes to macro influencers examples, the best place to start is your own following list. Take a peek through your feed and tap through a sampling of profiles. Check out their follower count, as well as their typical number of likes and comments per post. This will give you a broad idea of their engagement rate. You can also see what type of content they are primarily sharing with their audience. This can give you ideas on where to center your attention. It's also helpful to track their follower gain, seeing the time it takes them to level up. Additionally, do research and see if they are currently working with an influencer agency. If so, consider reaching out if they would be a good partner for you. A little self-promotion can go a long way on Instagram.
If you're interested in how to become a fashion influencer, consider giving Amy Jackson (@fashionjackson) a follow. She shares daily outfits and home decor – the best of both worlds. To fill your want of wanderlust, look no further than Kiki (@theblondeaborad). She will have you wanting to become a travel influencer with her perfectly curated and vacation-ready content. Looking for something fun and light-hearted? Check out Jill the Squirrel (@this_girl_is_a_squirrel). Yes, Jill is a 10 year-old squirrel who captures the heart of many on the social media app.
At Path Social we've built up an in-house platform of Instagram influencers and a proprietary AI targeting algorithm over the past decade. That's how we reach organic users who are targeted, interested, and engaged. And that's why no one can replicate our results, which means you'll build an Instagram community that lasts! Start growing and gaining Instagram followers today.