How to Go Live on Instagram: Lights, Camera, Action
Does the idea of streaming Live on Instagram sound intimidating to you? Not when you understand how simple and enjoyable it can be. Instagram Live is the most popular media channel to build brand loyalty among your target audience. With 1.21 billion monthly Instagram users growing, it's time to leverage the fourth most popular video content category worldwide and build your Instagram community. So, take the high horse and use this blog as a guide to learn how to go live on Instagram and learn useful tips to help you create high-quality videos.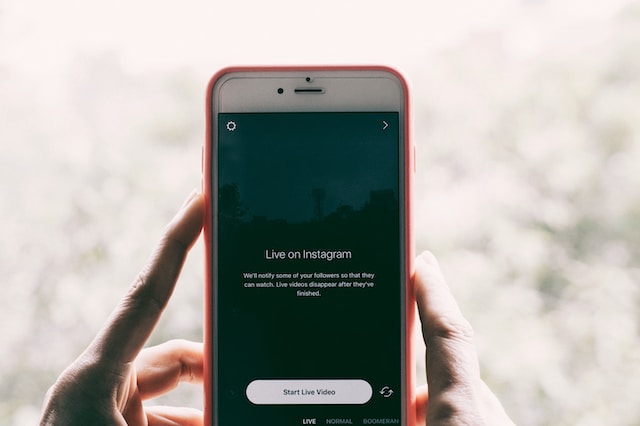 How to Go Live on Instagram — Explained
Instagram enables users to broadcast live videos to their followers through a new tool called Instagram Live. The Instagram Live feature allows users to begin a live broadcast and share it with their followers, who can watch it in real time. Instagram Live broadcasts are often unscripted and impromptu, allowing for a more personal and direct connection between the host and their audience.
Instagram Live is a powerful tool that serves many purposes. It allows users to share exclusive content, answer questions from followers, showcase events, provide updates, and connect with followers on a more personal level. Let's dive into how to go on Instagram live and its benefits.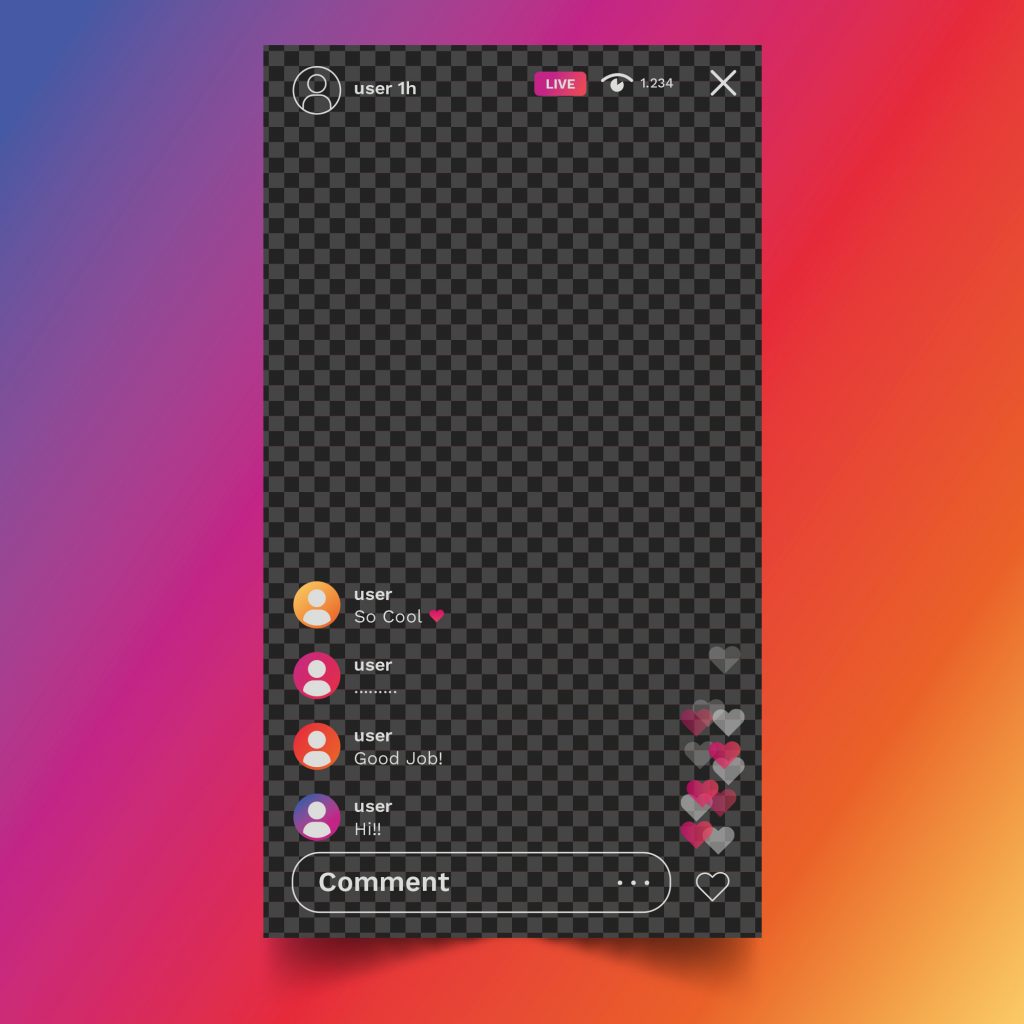 6 Benefits of Learning How to Go Live on Instagram
Instagram Live is a fun and engaging method of communicating with your followers, encouraging participation, and putting an actual persona on your business or personal brand.
With Instagram Live, you can converse with your viewers in real time. Their ability to ask questions, comment, and respond to your live broadcast creates interactivity. This kind of fast response helps you feel more connected to your followers.
By going live on Instagram, you can present a more genuine and unrehearsed aspect of your business or personal brand. Sharing experiences in real time might help you connect with your audience and gain their trust.
When you go live on Instagram, your followers will receive a notification, increasing their likelihood of watching your video. Additionally, Instagram may feature your live video on the Explore page, allowing it to reach a larger audience and get more Instagram followers fast.
Unlike other media forms, live videos often get more views and comments. Viewers are more likely to ask questions, leave comments, and respond to your content on Instagram Live because of the platform's real-time nature. Creating interactive content can improve your connections and earn your audience's loyalty.
All you need is a smartphone and access to the internet. It's a great promotional tool that doesn't need fancy tools or settings to get results. You can effectively communicate with many people without spending a lot of money.
Once the broadcast stops, Instagram deletes the Live Recordings, but the host can save and reuse the video footage in other ways. They can download and upload the video to your website or YouTube channel. Moreover, you can also include it in your Instagram Stories to give it a longer shelf life and wider exposure.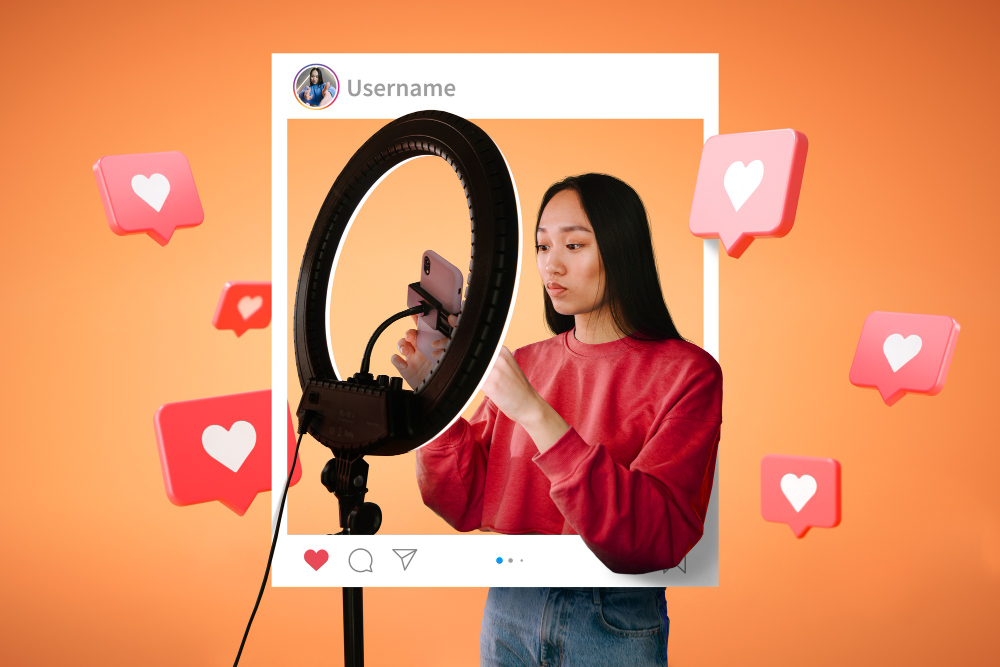 How to Go Live on Instagram: Mobile and Desktop
Learning how to go live on Instagram is as simple as tapping your smartphone. However, you need to iron out some technical details before beginning your live broadcast.
It's a good idea to double-check your camera settings before going live on Instagram. To achieve this, you need to switch to Instagram's Live mode. Then, to access settings, click the settings cog symbol in the upper right corner. You can adjust which side of the screen the camera toolbar appears on and whether or not to conceal your Live from particular persons.
When you go live on Instagram, you can automatically hide abusive comments and manually filter comments that include certain words or phrases you do not prefer for your audience to see.
To hide comments, go to "Privacy" in Instagram's settings, then "Hidden Words," and finally turn "Hide comments" to "On." For a more secure live session, click on the "Advanced comment filtering" feature or manually add words, phrases, and emojis to a list of those you do not want to view.
You can assign a moderator to oversee the webcast using Instagram's new "Live Moderator" tool. This way, you won't have to worry about inappropriate remarks or interruptions during your Instagram Live since a moderator can handle it on your behalf.
How to Go Live In Close Friends on Instagram
Many people wonder how to go live in close friends on Instagram, as they want to share their content and maintain their privacy simultaneously. Luckily, Instagram allows this. Here's how to go live with close friends in four steps:
First, you have to create an Instagram close friends list.
Go to the live option and then select Settings.
Go to the story option and check who can view it.
You can hide the story from the followers you want and go live with close friends only.
How to Go Live on Instagram on PC
How to go live on Instagram on PC has some complications. Instagram website and PC applications only allow you to upload media from your PC. They do not allow us to go live directly from it. However, you can use third-party extensions and applications to stream your live session on Instagram.
How to Get Unblocked From Going Live on Instagram
There can be many reasons for "Instagram Block Action." You can learn how to get unblocked from going live on Instagram by following these four steps:
If you think you have done nothing wrong and did not violate the Instagram user policy, report the problem.
Try switching to cellular data instead of Wi-Fi because the IP address can sometimes be an issue.
Connect your Instagram account to Facebook.
Wait around 24 to 48 hours and try again.
How to Go Live on Instagram: Test Live Stream in Practice Mode
Instagram's "Practice Mode" lets you try out your Live setup before you go live. Here's how to go on Instagram Live to preview your broadcast. Click the eye symbol in the lower left and change the setting from "Public" to "Practice." Use this function to work out any bugs before releasing your work to the public.
Now that you are ready to shine in the spotlight, tap the "Live" button to begin your show. Once your live broadcast has started, there are a variety of options available to increase viewer participation:
If you want to see your audience's questions, tap on the speech bubble icon with a question mark at the bottom of your screen. Remember that you can only share the questions submitted during the live show.
Press the paper airplane symbol at the bottom of the screen to send a Direct Message about your Instagram Live to a specific person.
Select the user symbol (it looks like a person) at the bottom of the screen to invite someone to co-host your Instagram Live.
Tap the filter icon on the right side of the screen to apply a filter to your live broadcast on Instagram Stories.
Click the "Comment" button to speak out during the broadcast. Holding down on a remark makes it stick to the top of the stream.
Tap the camera icon on the right side of the screen to mute your video stream.
When you're ready to end your Live broadcast, select "End" from the menu in the top right and then "End Now" to confirm. You can store it later by tapping the arrowhead in the upper left corner. Customize your video with a cover, caption, location, and user tags to repurpose it.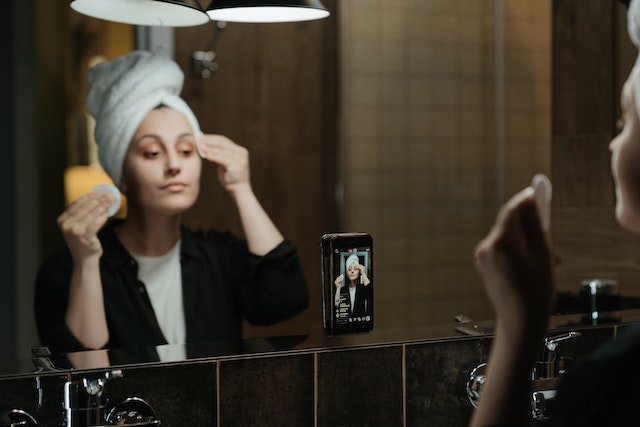 7 Tips on How to Go Live on Instagram Successfully
Instagram Live is a fantastic tool for interacting with followers in real-time, sharing insights into your creative process, and showcasing your individuality. But how can you ensure that your live event has a lasting effect on your audience? Here are seven tips on how to go on Instagram Live while making an impact.
Plan your content. Consider your main objective for the live session. Is the goal to have a lively Q&A sit-down session or to motivate, amuse, or teach the audience? Jot down the most important ideas or themes you wish to discuss on paper.
Share the date with your followers before you go live. Post teasers and eye-catching visuals on Instagram Stories and other social media channels. Remember, technological issues can dampen the whole mood so always test your gear before you need it.
Choose a quiet, well-lit spot. A clean setting can help listeners concentrate on what you have to say. Keep in mind that flattering lighting does wonders for your appearance.
Encourage interaction by inviting viewers to share their questions, comments, and feedback. Make it personal by using their name and acknowledging their input.
Offer something valuable to your viewers. Give them advice, unique perspective, or behind-the-scenes access that adds value to their lives. Consider their goals while you craft your content. If you give them something of worth, they'll keep coming back for more.
Collaborate: Working with others can bring fresh perspectives and added enthusiasm to your show. Collaborating also provides the opportunity to expand your audience through cross-promotion.
Be confident in showcasing your true self to the world. Connect with others by being authentic and genuine.
Don't forget about practice sessions! Additionally, analyze Instagram metrics during your livestream to gain insights into audience engagement, reach, and overall performance and plan your future content.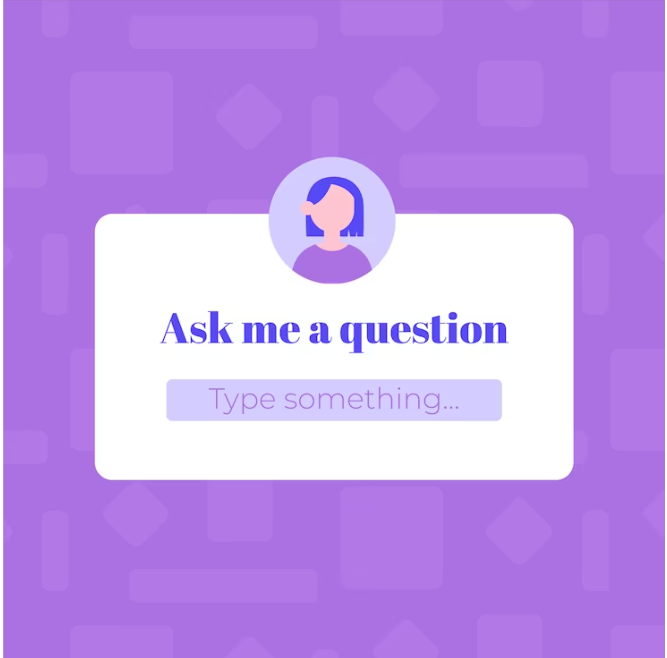 Learning How to Go Live on Instagram and Promoting It
Marketing your Instagram Live show in advance will increase viewership. When the stream starts, your existing followers will get notified, but anyone who isn't following you won't know until you inform them. Use these advertising methods to generate buzz for your upcoming live broadcast.
Put Up Instagram videos as teasers. Create a short video (no more than 30 seconds) introducing your program's subject. Record yourself talking into the camera and telling viewers what to anticipate in the next live broadcast.
Show viewers a preview, make a small video introducing your streaming setup and your guest, or give viewers a "behind the scenes" peek at your future broadcast.
Gather questions in your stories. You can use the "Question" sticker in your Stories in the days leading up to your Instagram Live broadcast to poll your audience with polling questions. Like when people tune in, what do they hope to see? What makes them so exclusive? Request that viewers send in questions that you can address live. Showing appreciation for your viewers by answering their questions on air will keep them tuning in for future broadcasts.
Offer Incentives, If you promote a product or service, get more people to tune in by advertising exclusive offers or behind-the-scenes information they can't find anywhere else. During the broadcast, you can have a special sale or even a live auction if you sell any products or services.
You can also invite a guest, share news of a future release with your viewers, or make a major statement live. Another technique to get people interested in having a famous individual appear as a guest. If you're using Restream to broadcast on Instagram, your visitors can join in with just a click of a link and won't require an Instagram account.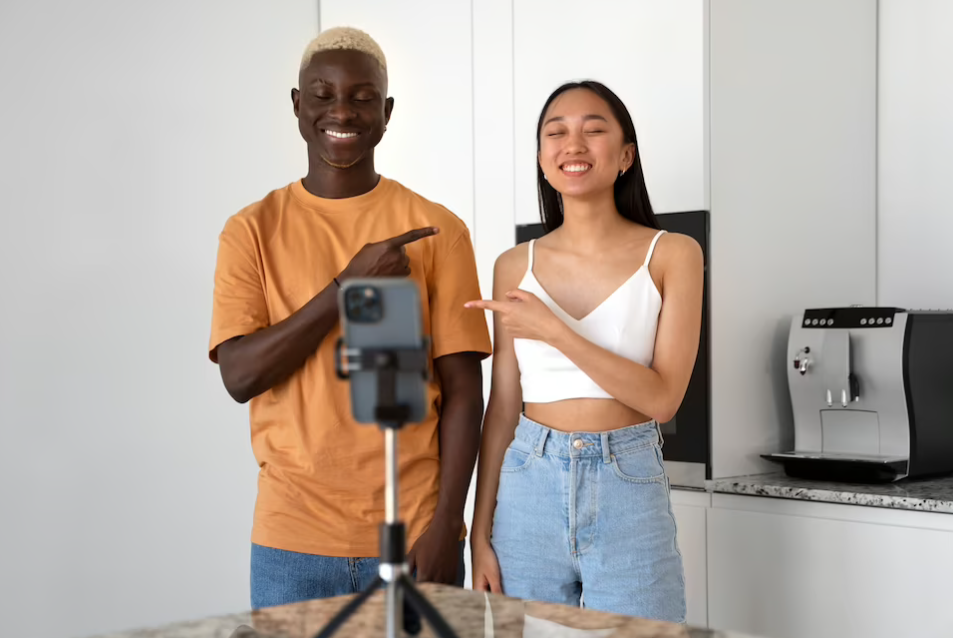 Top Ideas to Create Dynamic Live Instagram Videos
Another crucial factor while learning how to go live on Instagram is curating innovative ideas so your broadcast avoids being repetitive. Here are some ideas to incorporate in your next live session:
Do an AMA (Ask Me Anything) or Q&A (Question and Answer) session live to connect with your audience. With a large enough audience, you can answer viewers' queries when they have them through a live chat feature.
Get in touch with a key figure in your field or field of interest and invite them to an Instagram Live interview. Make sure you have questions ready before time, but also set aside some airtime for audience Q&A.
Instagram users can learn by seeing demonstrations of products, tools, and services. Popular Instagram Live content includes make-up tips, food programs, arts and crafts, and fashion demonstrations. Any specialty can benefit from live video content.
Choose a subject relevant to your specialty and record a short live video discussing your opinions on the story. If you're a financial adviser and see something out of the ordinary happening on the stock market, you may want to video an Instagram Live feed.
One great way to boost recognition in your field is to collaborate with a key opinion leader through an Instagram Live broadcast. You can conduct interviews, run contests, or provide product critiques to engage your audience.
Why not broadcast the event you're attending on your Instagram Live? Take your viewers on tour to give them a feel for what it's like to be there, or do brief interviews with some of the people there.
Increase engagement with your audience by doing a live unboxing of related items. Share your initial thoughts and let your audience test them out for themselves. You can unbox anything, even your business items.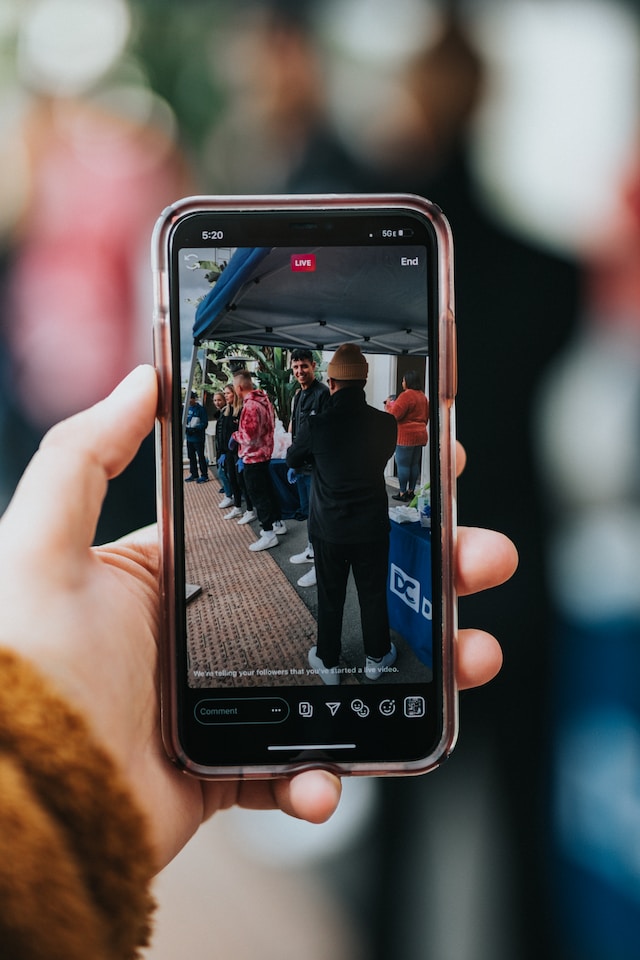 How to Go Live on Instagram in a Nutshell
This is your chance to get your moment of glory through Instagram Live! Now that you know how to go live on Instagram, it is time to put your knowledge to use. The first step is to create a content strategy, generate interest, and establish rapport with your target audience. Offer insightful commentary, be sincere, and you'll create lasting connections.
Make sure you have proper lighting and a clean backdrop. Following these guidelines on how to go live on Instagram will make you feel confident to hit the "live" button and engage your audience.Start growing and gaining Instagram followers today with Path Social. Harness the power of our in-house platform, Instagram influencers, and AI targeting algorithm to reach organic, targeted, and engaged users. Our second-to-none services guarantee to build a lasting Instagram community for you. Take the first step towards success with Path Social today.