Instagram Metrics – The Power of Data for Influencers
You must ensure that people enjoy your Instagram posts if you want to increase your influence on the platform. But how can you know if they're vibing with the content you're serving? The answer lies in Instagram metrics.
Understanding your audience, improving your content strategies, and assessing your efforts become easier with these metrics.
However, lacking knowledge of this data can leave you lost and unable to derive useful insights. If you want to level up your Instagram game, you've got to tap into these amazing insights.
This article will provide you with the information you need to maximize the potential of your Instagram account.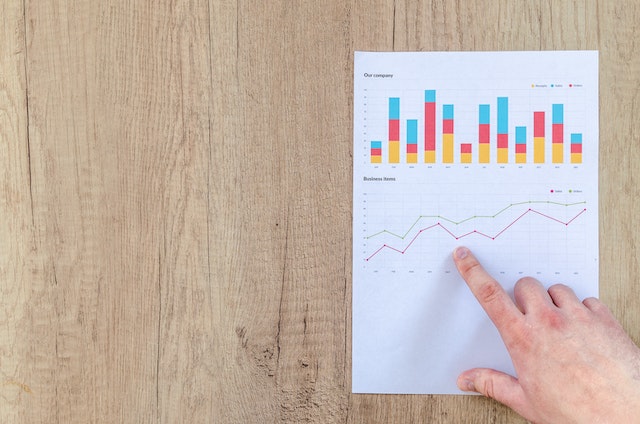 What are Instagram Metrics?
The power to sway your audience is crucial to becoming an influential figure in your niche. To do that, knowing if your posts perform how you want them to is essential. Instagram metrics offer valuable insights into the performance of your content, showcasing audience engagement and response.
These insights are a great way to learn what's working for your Instagram profile and what isn't. Once you have this data, you can conquer social media with it. Not literally, but yeah, you can use it to make smarter choices that bring better results and a growing social media influence. Who doesn't want that?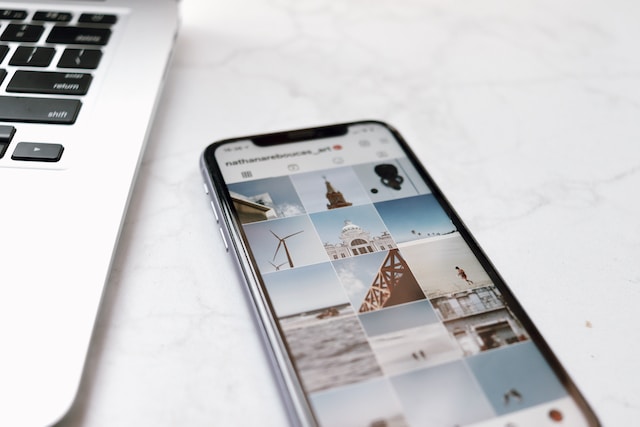 Do Instagram Metrics Still Matter?
Some of you might have a fair share of uncertainties while trusting the power of Instagram completely when you're new to it. Instagram Metrics is a gold mine, and with thousands of influencers already waiting for the users' attention, it can potentially give you overnight fame.
But with so many people carefully maintaining their feeds available 24/7, it's completely understandable for you to feel nervous.
So, what should you do then? Demotivate and give up? Is it not worth building a presence on Instagram anymore?
The answer, unsurprisingly, is yes. Because even though there may be other newer and flashier apps, Instagram is still entertaining a major part of influencer action.
With 90% of Instagram users following businesses, it's the perfect platform for any company looking to create a killer brand profile and build a loyal customer base.
In 2023, Instagram is leading the pack with 127.2 million monthly active users in the US, leaving Snapchat and TikTok in the dust.
Moreover, with 40% of American adults using Instagram every week and spending at least 30 minutes a day scrolling, you've got a prime opportunity for remarketing.
So, now that you know how a well-curated Instagram feed can work wonders, get ready to make a splash on Instagram with your content.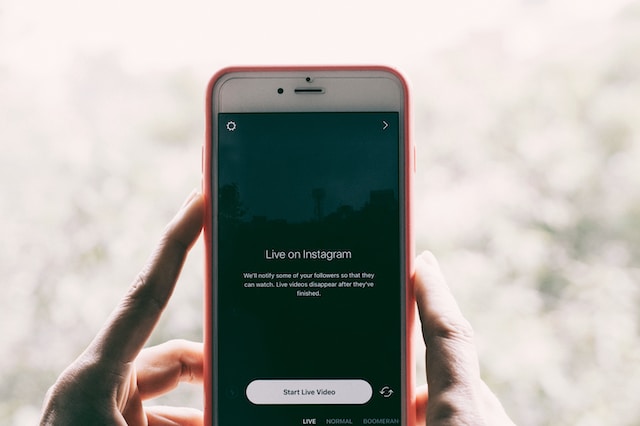 Why Should You Track Your Instagram Metrics?
Instagram wears the crown of 2 billion active users monthly, making it one of the most popular social networking sites. That accounts for something, doesn't it?
And being an influencer, you would want to engage and grow your influence over 2 billion active users. Otherwise, it would be pointless.
So, to make it big in the Influencer industry, you must learn about Instagram stats. But why exactly? How would it help you go big?
Here are the five reasons why you should track your Instagram metrics:
1. Understanding Audience Preferences Help in Improving Instagram Metrics
How can you create content for your audience's liking if you haven't studied their preferences? That's basic, right? That's what IG metrics are there for.
By monitoring your metrics, you can identify what type of content resonates the most with your audience. Using this information, you can tailor your Instagram content strategy and consistently deliver content your audience eagerly expects.
2. Align With Your Goals Using Instagram Metrics
When you're building an influential presence on Instagram, you might have some goals in mind, right?
To ensure you're not off-tracking from them, you need to check your strategy – make sure it aligns with those goals. Maintaining that check is very convenient when you know how to read Instagram metrics and implement changes to your strategy according to them.
These metrics give an insight into your profile's performance and help you measure progress. With that, you can determine if you have achieved your key performance indicators (KPIs).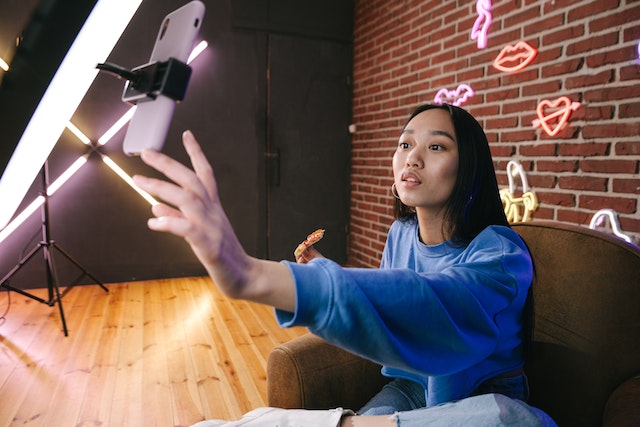 3. Measure Campaign Success Using Instagram Stats
As an influencer, you will run numerous campaigns like product launches, holiday sales, or important partnerships. And you don't want any of those campaigns to be a failure. Tracking Instagram stats can help you ensure you're not missing the mark.
You can gauge the performance of each campaign and assess its effectiveness. If you notice it's not as effective as expected, you can make the necessary changes to optimize results.
4. Identify Growth Opportunities
You've set up your business profile and have your goals sorted. You may also have started gaining impressions and engagement. While this might be your comfort zone, do you plan to stay there? Certainly not. Using your IG metrics to track and capitalize on growth opportunities would be best.
With Instagram metrics, you can spot trends and patterns, find places to sprinkle your magic and step up the game. It's all about analyzing the metrics and making smart moves.
5. Benchmark Performance
Instagram metrics are like having your secret weapon to compare how you're doing over time and how you stack up against other influencers in your industry. By tracking key metrics, you can measure your progress, uncover your strengths, and spot opportunities for growth.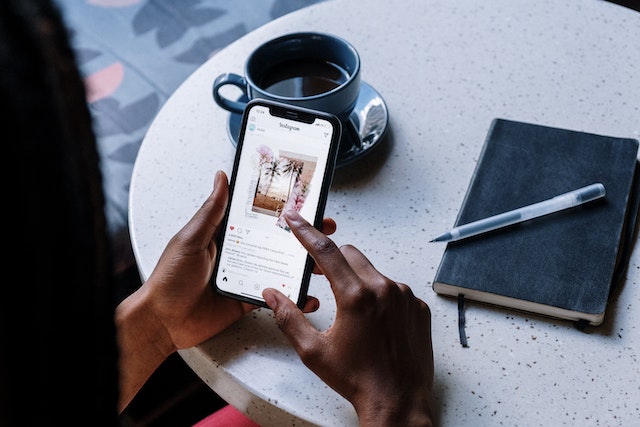 10 Essential Instagram Metrics to Track
If you're new to the Instagram influencer industry, you might not know which IG metrics you must keep in check the most. Here are ten essential Instagram metrics that will help you grow on Instagram.
Instagram Impressions
These metrics are like spies telling how often people view your content. Instagram impressions are like a popularity meter for your posts.
When you get many impressions, people love what you're putting out there and keep returning for more. But here comes the tricky part, too many impressions on Instagram ads can lead to ad fatigue and fewer conversions.
So, to boost your impressions, expand your audience, and scoop the right number of conversions, you need to post regularly and keep your followers hooked. You can also sprinkle relevant hashtags to boost the reach of your posts.
Check Your Instagram Reach Using Instagram Metrics
We've reached the point where it's time to educate you about Instagram reach. This IG metric is all about eyeballs on your content. Now you're thinking, "Wait, isn't reach just like impressions?" Not exactly, and here's why.
Instagram reach shows how many people saw your content, while impressions represent the number of times your post was displayed or viewed. This could even include repeat views from the same user.
Did you know that brands with a big following typically have a reach rate of around 12% for their Instagram posts and 2% for Instagram Stories? Now you know your goal, so you can start working on it.
Instagram Engagement Rate
The Instagram engagement rate is a decoder that tells how your audience views your content. A high engagement rate means they're into it and can't resist interacting with what you're dishing out.
To calculate it, divide the number of engagements by the number of impressions and multiply by 100. Simple math, right?
When you create content that truly connects, you'll notice your engagement rate skyrocket.
Measure Instagram Follower Count Using Instagram Metrics
Having thousands of followers might make you look cool and legit, but it doesn't necessarily mean your marketing game is on fire. Going through your Instagram follower count and Follower Growth Rate reflects you as the real top scorer.
For instance, imagine you scored 50 new followers in a month. If you started with 500 followers, that's a whopping 10% growth rate. That's worth something. But hold on a sec. If you had 5000 followers and only gained 50 new ones, that's just a low 1% growth rate.
An average Instagram account's monthly growth rate lies in the range of 0.98%. So, you would have to do better than that.
This Instagram metric tells us if your content strategy is working if you're getting more Instagram followers fast enough, or if it's time to shake things up.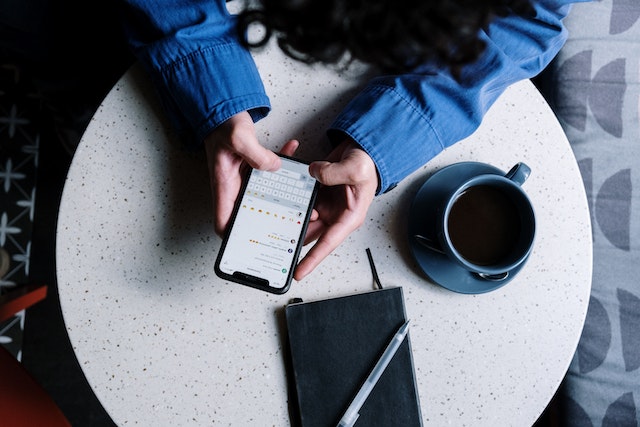 Comments Received
If you miss the juicy comments on your Instagram posts but not doing anything about bringing them back, you're in error.
Comments are the most prominent and valuable indicator of audience engagement and feedback. They're like little treasure troves – digging into them will uncover priceless insights about how your content hits the mark with your followers.
Meaningful comments mean you've sparked conversations and truly connected with your audience. To boost your post's engagement even more, try throwing in some thought-provoking questions or discussion starters in the captions. It's all about building that community vibe and taking your Instagram game to the next level.
Click-Through Rate (CTR)
Click-through Rate (CTR) is how many people click on those engaging links or calls to action in your Instagram content. This IG metric is like a superpower because it tells you how effective your campaigns are and how interested people are in what you're offering.
The higher the CTR, the more your content grabs attention and gets people to take action.
Optimize your content with killer captions and clear calls to action to drive more referral traffic to your website or landing pages.
Instagram Story Metrics
We all know Instagram Stories are like the cool kids on the block in the Instagram marketing world. The features act as an extra layer of awesome content for your audience.
Stories disappear after 24 hours, giving you more freedom than a wild unicorn in a candy store.
But that's just the surface-level benefit of it. Some amazing metrics come with posting a story on Ig. These metrics, like Story Replies, Story Taps Back and Forward, Story Exits, and Impressions, can give you a lot of juicy insight into the performance of your content.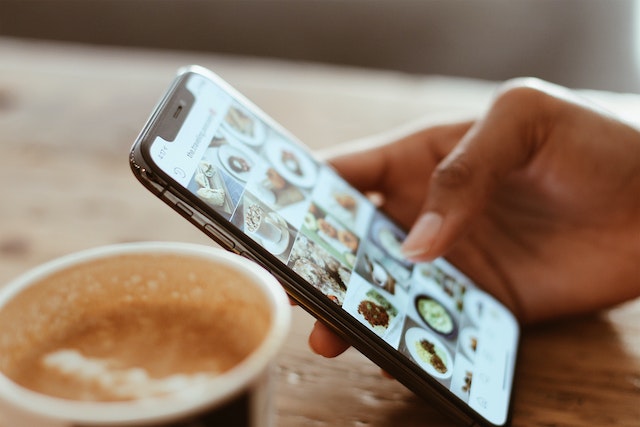 Check Profile Visits Using Instagram Metrics
This one is a super cool Instagram metric that shows how often people check out your profile. But why is it important to know who is landing on your profile? Wouldn't you want to know whether your content attracts enough people to visit your profile? It's like a barometer of curiosity and interest in your content.
By finding out who views your Instagram, you can see how many people and what type of audience your profile attracts. Combined with other metrics like likes, comments received, and followers, you'll also know if your profile could hook visitors.
And guess what? A spike in profile visits means your content is rockin', making people curious about you or your brand. Want more visits? Spruce up your profile with a catchy bio, stunning visuals, and relevant details. You will convert the visitors into permanent followers in no time.
Hashtag Performance on Instagram Metrics
One of the first goals of every influencer is expanding their reach and rocking the engagement game. Before anything else, these magical little things called hashtags will set that path for you. They can boost your content's visibility and captivate a wider audience.
This IG metric analyzes which hashtags bring in the most impressions, reach, and engagement, helping you crack the code to Instagram success. So, if you've been doing the hashtag guesswork, this metric will help you embrace the hashtag adventure.
Analyze Referral Traffic Using Instagram Metrics
Referred traffic gives you insight into all those awesome visitors who find their way to your profile or website through external sources. 
Analyzing referred traffic can help you measure the effectiveness of your marketing efforts beyond Instagram. It enables you to figure out which sources are driving the most visits. These sources could be your collaborations, partnerships, or promotions with other brands or influencers.
Oh, and don't forget about the impact of social media ad campaigns.
Understanding referred traffic is like having a magic compass for optimizing your marketing strategies. You can focus on those high-engagement sources and personalize your content to resonate with those visitors. It's all about improving their experience and returning them for more.
This IG metric data lets you make informed decisions, allocate resources wisely, and optimize your digital marketing game.
How to See Instagram Insights?
Here's how to see Instagram insights and make your way into the fascinating world of Instagram metrics:
Ensure you have an Instagram business or creator account
Open the Instagram app on your mobile device
Go to your profile page by tapping the profile icon
Look for the Professional Dashboard button and tap on it
The account insights option will be the first one you see. Tap on it
To access insights directly, tap on the hamburger menu icon in the top right corner of your profile
Go ahead, and select "Insights"
Inside Instagram Insights, you'll discover a treasure trove of metrics and analytics
Dive into and explore the different sections within Instagram Insights to gain valuable insights into your audience and content performance
To take it up a notch, consider using third-party analytics tools for more in-depth reporting
Instagram Metrics in A Nutshell
If you want to conquer Instagram and become the ultimate social media sensation, make Instagram metrics your permanent sidekick. Keep your eyes fixed on the metrics that matter the most, like impressions, reach, engagements, and follower growth rate. They are going to help you see the path to your success. Dissecting these numbers, you'll uncover invaluable insights to supercharge your content starters. Get cozy with Instagram Insights and other awesome analytics tools because they'll be your best companion on this epic journey.
Measure, analyze, and optimize like a pro to find your dream audience and make waves in the digital realm. It's time to show the world what you've got and create a social media empire that screams your vision.
Insta-fame is waiting for you, get ready to slay.
Supercharge Your Instagram Metrics and Growth with Path Social
Want to level up your follower game? Look no further than Path Social. We have the ingredients and tools to supercharge your Instagram metrics and growth.
We have a decade's expertise, an AI-targeting algorithm, and a network of top-notch professionals. Our platform will help you build connections with genuinely interested people ready to engage with your content. Get ready to meet a thriving Instagram community that stands the test of time. Join Path Social, and start growing and gaining Instagram followers today. Let's make your Instagram dreams a reality.