Pinterest vs Instagram for Business: Who Wins?
First of all, we aren't here to give you an answer. Only you can make the best decision for you and your brand in the Pinterest vs Instagram for business debate. Whatever you choose, don't let the opportunity pass you to capitalize on at least one.
Nearly everyone has a social media account, consuming visual content regularly, whether active or largely dormant. Over a billion people utilize social media on a global scale. This means you have direct access to a potential shopper in China or South Africa simply because they have a smartphone or laptop.
Social media marketing has become a well-liked medium essential to practically any online business's overall marketing plan. Through social media marketing tips from our social media experts, you can humanize your brand by personally forging genuine connections with your customers.
Maybe you're considering Pinterest vs Instagram for business. Use Pinterest if you want to increase website traffic. With that, Instagram won't be as much assistance. Instagram is undoubtedly a better option for growing your audience's engagement and recognition. Additionally, Instagram is an excellent platform for sharing "moments" like behind-the-scenes content from your company than Pinterest, which is more focused on discovering content for inspiration.
Hopefully, this article breaks down the features of both platforms and enables you to make an informed decision.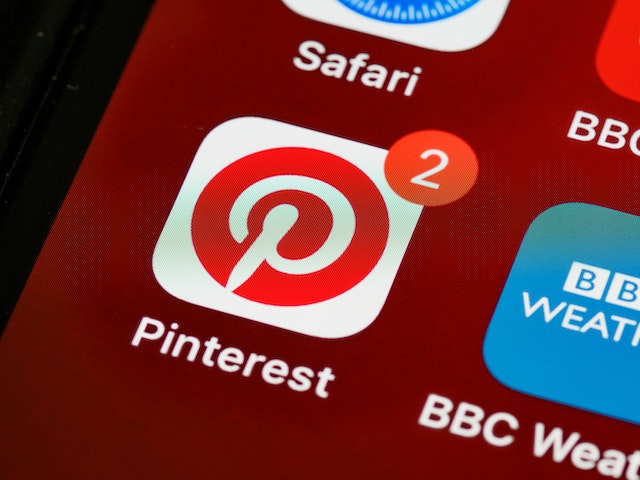 When To Use Pinterest vs Instagram: The Line Is Blurred!
To start the debate surrounding Pinterest vs Instagram for business, we must first talk about how to use.
People can conduct typical social networking activities on Pinterest like on most other social networks. Users of Pinterest may visually share and discover new interests by adding or pinning pictures or videos to their own or other people's boards and exploring what other users have pinned.
Pinterest users can:
Follow their friends,
Repin content to their boards,
Share others' media on Facebook, Twitter, or via email,
Like and comment on other users' boards,
Search, and
Embed specific pins on their website or blog.
The third-largest social network on the internet, Pinterest estimated having over hundreds of millions of active members as of 2020. It is one of the more formidable visual marketing channels.
The Introduction of Pinterest Videos
When choosing when to use Pinterest vs Instagram for business, videos may have been a significant deciding factor because Pinterest did not accept video posts on the platform. Times have changed. Pinterest has hopped on the video content train.
With Pinterest introducing video-sharing tools for creators and companies, Instagram, TikTok, Facebook, and Pinterest are beginning to resemble one another more. Instagram has included a video tab and a way to track metrics.
Therefore, it depends on the kind of videos you want to make. People search for videos on Pinterest that inspire tasty meals, do-it-yourself projects, etc. But, honestly, social media users can find this content on Instagram as well.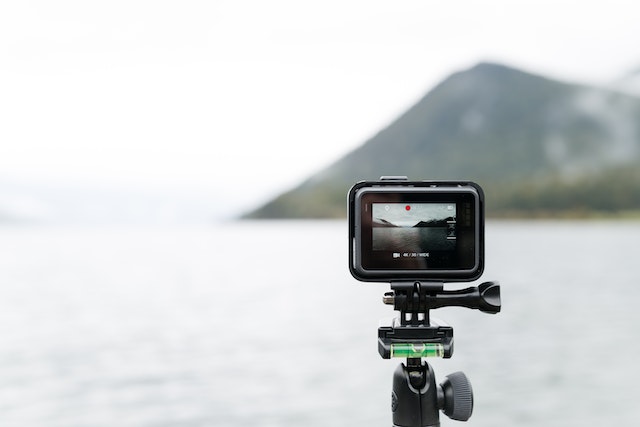 Pinterest vs Instagram for Business: Pinterest Means Business
Like the other social media platforms you are used to, Pinterest can generate brand recognition and facilitate website leads. These steps should help:
Create a Business Account
The first thing you need to do is create a Pinterest business account. Make sure you pack your bios with pertinent keywords, and additionally, you must choose board titles that are easy to search for. Make a board and attempt to come up with short, catchy phrases that people frequently search for. Then add further details, keywords, and hashtags in the board's description area.


Incorporate Share buttons
Including "share" buttons on every page of their websites is another way for small business owners to promote online conversations about their businesses. These digital icons improve the user experience on your website by enabling visitors to click and share content through a particular Pinterest board.

In the Pinterest vs Instagram for business debate, consider the following advantages of utilizing Pinterest as a marketing tool for small businesses:
Broaden the customer base. Pinterest attracts a lot of active users, many of whom are shopping-oriented.

Bring attention to your business. The website of a business can receive visitors through Pinterest. Pins that are optimized well are more likely to receive repins and impressions.

Discover new trends early. Small business owners can learn about emerging trends in their product niche by following influencers in their sector.

Analyze data to gain insights. Pinterest corporate accounts provide impressions, engagements, clicks, and views statistics.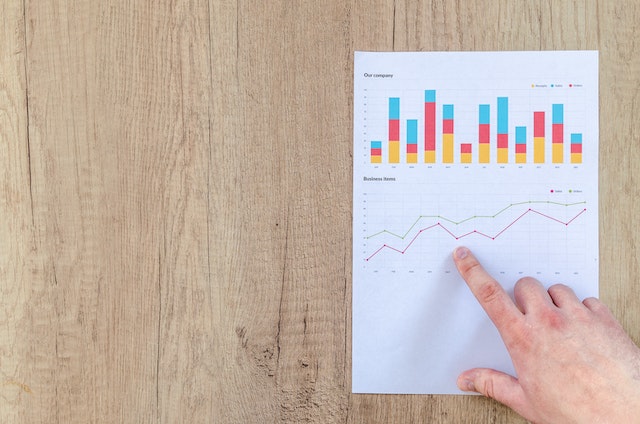 Advertise your products. User-created customized ad campaigns on Pinterest can assist in raising brand exposure by focusing on a particular user interest.
Does this sound good to you? Stay tuned for some tips for making money on Pinterest.
Pinterest vs Instagram for Business: Making $ On Pinterest
Utilizing Pinterest, businesses may advertise their goods and services to people with similar interests and pastimes. Businesses will have access to analytics on Pinterest, advertising opportunities, and unique content formats.
Use Pinterest tags to monitor users' actions after viewing a company's advertisement on a website. The Tag is a section of code incorporated into a website. Tags aid companies in tracking the effectiveness of campaigns and maximizing conversions.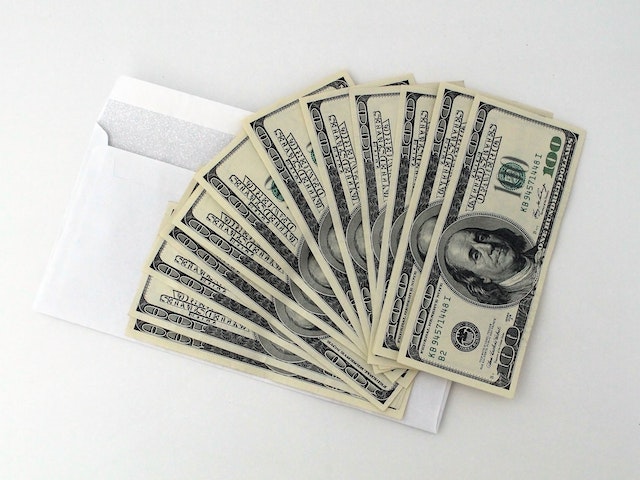 Pins from other websites, such as Etsy and Instagram, can be linked to Pinterest to be associated with the company.
If you favor Pinterest in the Pinterest vs Instagram for business debate, here are some ways to make money on Pinterest:
Collaborate with Brands
Utilizing the paid partnership feature, tag brand partners in your Idea Pins. Simply create an Idea Pin in the app, designate it as a paid partnership, and include the partner brand's tag.

Their brand name will appear on your Idea Pin if they approve the request. To reach a wider audience, brands may advertise your Idea Pins. Fingers crossed! That could happen to you!

You coordinate the payment terms and procedure with the brand using the paid partnership option. The payment process will not include Pinterest directly.


Use Those Idea Pins!
People can browse your top picks more quickly if you tag things in your Idea Pins. Your audience can search for any product you recommend and tag.

You can also add affiliate links to Idea Pins to get paid when people click through and purchase. Since affiliate agreements do not cover Pinterest, the conditions you've established with other merchants or programs will determine your commission.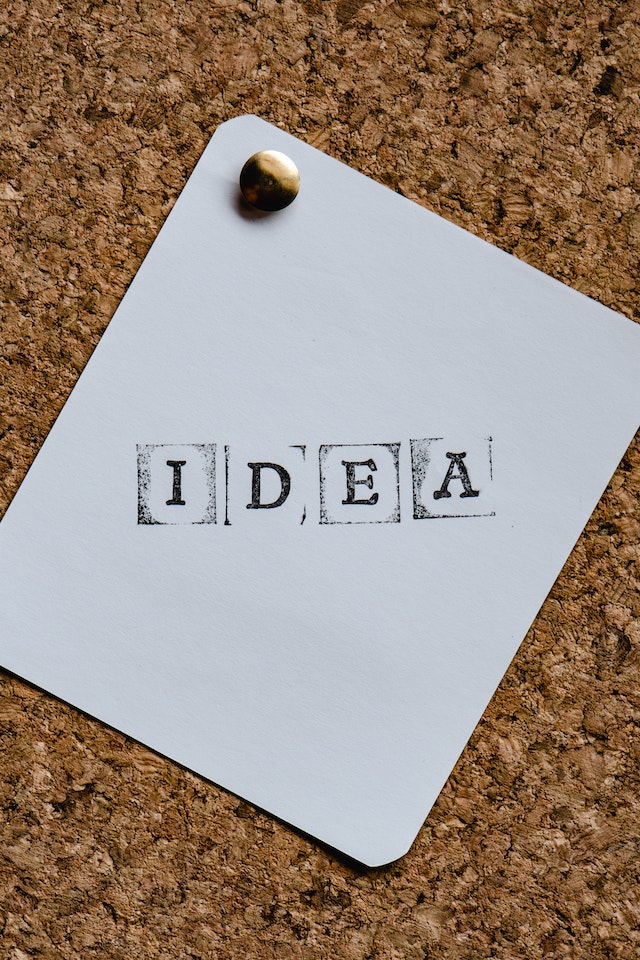 Pinterest vs Instagram for Business: Insta's Unique Features
Instagram has been around for long enough to have unique features catered to businesses. We're not just talking about Instagram ads.
Use highlights to demonstrate what your company is all about.
You can provide even more information about your organization with Instagram's Stories Highlights feature. Highlights let you gather those Stories into a convenient source of evergreen material by displaying them on your profile after they would typically expire, extending the life of your Stories.
This is a great way to limit recurring DM questions by including A FAQ highlight. If your business is brick and mortar, make a highlight section for directions. Customer reviews, payment options, and behind-the-scenes features are a great use of the highlight reel.
Use a good old-fashioned raffle.
Hosting a giveaway is a tried and true method to expand your Instagram following naturally. Instagram competitions are great for small businesses, especially. You can see an increase in post interaction or follower count overall, depending on the stipulations you put in place for the contest. Include conditions like saving a post, sharing one's story, or tagging a few friends in addition to simply mandating that people follow your account.
To increase your brand's visibility, you might collaborate with other small businesses that serve a clientele in a related industry and may not produce the same type of content you do. You could consider going live to announce the winner. While you see the attention to your page increase, post good content. This way, your new followers will stay out of genuine interest when the giveaway ends. Show why your product or service is worth their money.
Remember these things when you consider Pinterest vs Instagram for business projects!
Pinterest vs Instagram for Business: The Micro-influencer
If you use Path Social, you likely know the tips and tricks to increase engagement and attract high-quality followers. There are new tools to increase audience size. An excellent option for brand promotion is micro-influencing, in particular.
As a consumer of content yourself, you have probably noticed Instagram's recent inflow of influencer marketers. You can promote your business type and increase sales by utilizing the influence of a person who is already in an authentic relationship with her audience. This is a person whose followers regard as a reliable source.
You may invest your money and efforts in conventional advertising, but developing a more specialized, successful marketing strategy with influencer marketing is frequently simpler.
In the end, micro-influencers have already developed an engaged, devoted fan base; choosing the appropriate influencers for your niche makes you much more likely to discover customers who genuinely like and support your goods or services.
Pinterest vs Instagram for Business: Which Is Best for Me?
Both Pinterest and Instagram offer many marketing possibilities for your small businesses. As we said, determining which platform is better for your brand is ultimately up to you. These points enable you to choose between Pinterest vs Instagram for business confidently. If you believe you should utilize both, do so.
Potential Customers
This is about your target audience. What's their gender? What is the average age? In 2021, more than 70% of Pinterest's audience was women, with only about 15% of its audience being men. With 40% of users being 25-34 years old and 39.6% being 35-44, older users are more likely to use Pinterest.
Therefore, you should consider Pinterest marketing if your product appeals to millennials and middle-aged women. This is the most popular demographic.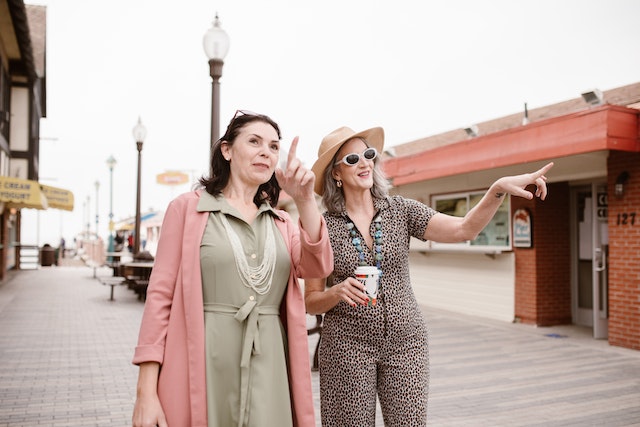 In contrast, regarding gender diversity, Instagram's user base is more varied. In addition, compared to Pinterest, Instagram has a younger demographic. So, Instagram marketing should be on your radar if your target audience is young millennials.
Marketing
Your material on Pinterest may last longer than on other social media platforms. Users use Pinterest more like a search engine than a newsfeed.
As a result, if you make relevant, keyword-rich pins, people will find them and keep finding and clicking on them long after you've placed them.
Unlike Instagram, only those users following you at the time of the post will view your content. As readers go through and see more posts after that, it will soon become obscured in their feeds under sponsored posts and ads.
Pinterest vs Instagram for Business: Shopping Features
Instagram and Pinterest recently launched shoppable features that allow users to shop within the applications, taking into account the consistent rise and popularity of e-commerce businesses. Let's discuss each in turn.t
Instagram
To assist businesses in naturally integrating selling on Instagram in a way that does not obstruct the user experience, Instagram offers a few key shoppable features.
Content creators can tag products in Instagram stories.
By clicking the shoppable post symbol, customers may view your products' prices and proceed directly to checkout, thanks to Instagram's product tags.
Lastly, Instagram has unveiled its "shop" button, which is dedicated explicitly to app sales. This area of your business profile will display all posts with Instagram product tags that users have saved.
Pinterest
Now, let's check out the specs on Instagram's competition.
Like Instagram's "Shoppable Posts," Pinterest's "Product Pins" allow users to purchase an item with just a few taps by providing the pricing and stock information underneath the image.
Another tool for finding products is Pinterest Lens. Aim your camera at something, or access a photo from your camera roll. Let Pinterest analyze the image and suggest products based on your preferences and existing pins. You can instantly help customers find your brand by just taking a picture of your products, which will be displayed automatically.
By making it easier for users to find your goods, Pinterest's Visual Search aims to make the app more e-commerce-friendly. When a user presses and holds a Home or Style pin, Pinterest analyzes the image's components and makes product recommendations. This function provides customers with an additional means of discovering the items they're looking for since the suggested pins include Product Pins.
When considering Pinterest vs Instagram for business, consider how your clients could benefit from these features.
Pinterest vs Instagram for Business: Do You Have To Choose?
The better advertisers and business owners understand how users interact with social media platforms other than Facebook and Twitter, the more effectively they can use social media to support and enhance their advertising and marketing operations.
Do you think you're a progressive content creator because you have an Instagram or TikTok? You may be missing out on a whole demographic by ignoring Pinterest. Why not deliver content to users wherever you can?
Because of the large intersection between social media sites, you can repurpose much organic content. In other words, you can post Videos and photos on multiple social media platforms. Then you could monitor audience habits to see what performs the best where. Treat this like a science and do a bit of trial and error.
That's right: You may not have to choose between Pinterest vs Instagram for Business.
Over the past decade, our team here at Path Social has developed a proprietary AI targeting algorithm and our internal platform of Instagram influencers. Our client reviews speak for themselves.
We can attract focused, enthusiastic, and engaged organic users in this way. Because, to date, no one has been able to copy our findings successfully, you can create a thriving Instagram community by following our tips. Begin increasing your Instagram following right away. Start growing and gaining Instagram followers today.