Social Growth Management Companies: Increase Online Presence
If you are a brand, business or even an influencer, you are likely working to grow your social media presence. After all, a large following is a key to success. But it can be difficult to reach new followers who are authentic and engaged.
It takes time to build a successful audience. Many people often wish they had a little help in this department. This is where a social growth management company comes in.
Chances are, you may have heard this term before but aren't quite sure what it means. What is a social growth agency – and how can your Instagram account benefit from using one? We've addressed all your top questions below.
Keep reading on as we cover everything growth related below. We'll even give you a few examples of top-rated social growth management companies you can try. With their help, your online brand presence will be flourishing in no time.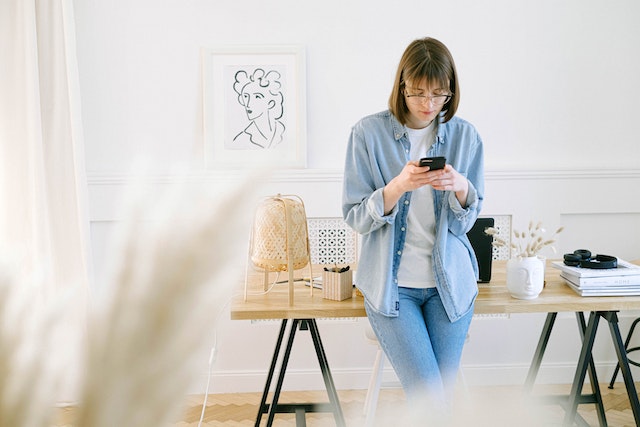 What Are Social Media Management and Growth Services Companies?
First of all, let's start at the beginning. What exactly are social media management and growth services? We're here to break it all down for you. Basically, these are agencies that act on your behalf to help grow and expand your online Instagram presence.
Social growth management companies work with brands, businesses, influencers, and even individuals to create more social media awareness. While their services can range, many tend to offer similar pricing plans, end goals, and delivery methods.
One popular service commonly offered is gaining more organic Instagram followers. Each company has its own methods they use to target and attract new followers. It's important to identify how a service works before investing your time and money. This way, you can ensure their visions align with you and your brand.
For example, some companies plan to grow your audience by auto-commenting on other posts. Others send auto-generated direct messages to profiles they've identified as your target market. Before you use a service, it's best to identify which is right for you based on your goals and desired outcomes.
When it comes to selecting a growth agency to use, we highly suggest focusing on one that boasts organic growth. This means that they are targeting real people – not Instagram bots or spam accounts. This way, you can rest assured that any new followers will bring longevity and engagement to your account.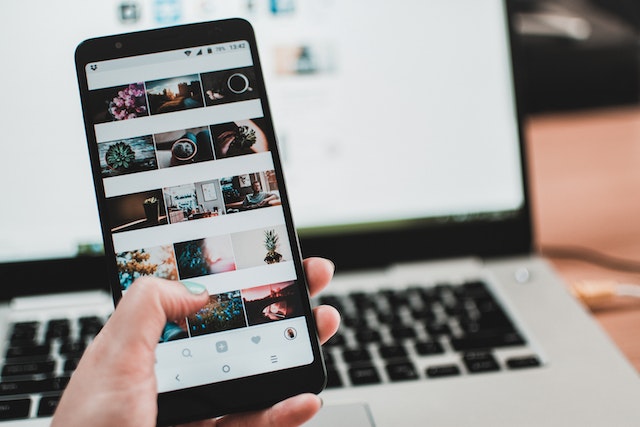 What Is a Social Media Growth Manager?
We have successfully identified the meaning of a social growth management company – but what about a social media growth manager? What does this role entail? It's simple, really. This is a person (or group) who handles the social media growth at agencies.
In this role, the growth manager works with a specific brand or business that signs with the agency. They are in charge of handling their client's needs from start to finish. This includes increasing engagement as well as handling brand partnerships. Also falling under their responsibilities is the handling of growth management programs. Examples of this are growing brand awareness and increasing profits.
This term can also describe someone who holds this position at the brand or business in question. Some companies prefer to handle their social media in-house without needing outside help. If this is the case, the person will be in charge of all social media marketing. This includes creating new content, growing your audience and promoting products or services.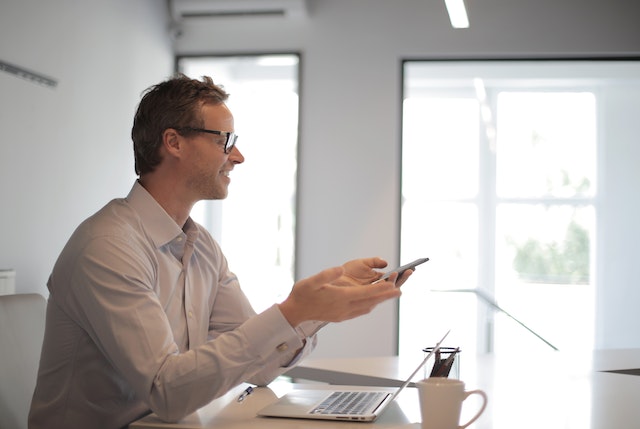 How Can Using a Social Growth Management Company Grow Your Business?
Influencers, small businesses and individuals alike all know how much work goes into growing their online presence. When you are first starting out, you may think that you can do the work yourself. However, many quickly realize that getting a little help can actually help them grow faster and more authentically.
Social growth management companies can assist with the everyday tasks that take up hours of your day. After all, growing a brand or business on Instagram can be extremely time-consuming. You must commit to long hours, in-depth work, and constant engagement with your audience. An organic following of real, engaged and interested people doesn't happen overnight.
As it turns out, connecting with your audience can be a lot more tedious than it sounds. Are you learning how to become an Instagram influencer? If so, you will also be responsible for creating regular content and sharing it through all Instagram channels. You must be ready to change quickly and evolve, adapting to new ways of sharing posts.
This is where a social growth service can step in to assist. They know the ins and outs of social media and can handle creating, posting and engaging for you. Now, let's move on and highlight a few benefits of using these types of companies.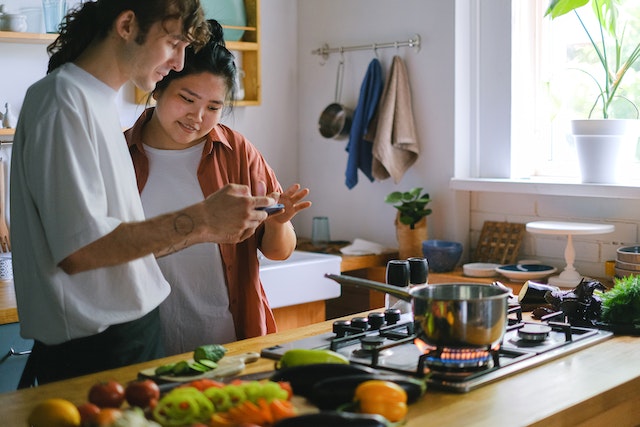 Key Benefits of Using a Social Growth Management Company
There are many reasons that you should consider using a social growth management company. And it's not just for the new followers they can provide. While this is a major draw, there are many more worthwhile benefits to consider.
Many social growth management companies offer full social media management. This means that they handle it all for you – from target audience compilation to SEO rankings. If this sounds a little too much for your small business or brand, not to worry. Many agencies offer a la carte services and packages that are fully customizable.
One of the most significant benefits that an Instagram growth agency can offer is its hands-on experience. They have in-depth knowledge of what works on Instagram – and what doesn't. Not only will they increase brand awareness for you, but they will also focus on engagement rates, new followers and even content creation. This gives you more time to focus on other areas of your business.
Benefits of a Social Growth Management Company: Audience Growth
As we mentioned above, gaining organic Instagram followers is one service commonly offered by social growth management companies. And it's no surprise why this is an important factor. Followers and likes are one of the main driving forces behind being successful on Instagram. However, it can take a long time to significantly increase your followers.
With a little outside help, you can expect to see a major increase in the size of your audience. As a matter of fact, many social growth companies can give hard facts and figures about what they can achieve. Many promise hundreds or thousands of new followers – and fast. Along with this can come an increase in likes and, in turn, a higher engagement rate.
Of course, as we mentioned earlier, you'll want to proceed with caution. Do your research before signing up for any growth service. You want to make sure that they promise genuine and organic followers as opposed to simply filling your profile with spam. This way, you are growing your following with real people who will support your journey.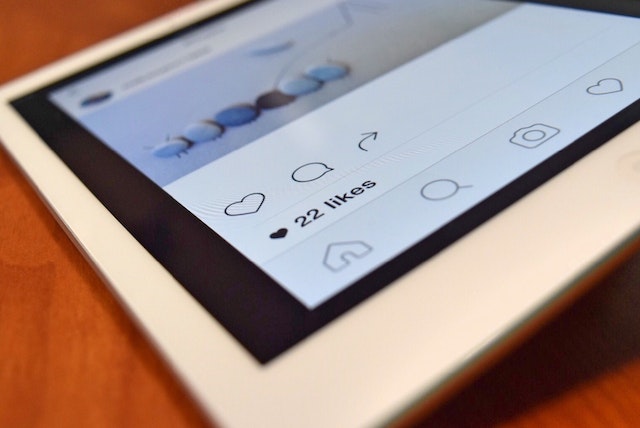 Benefits of a Social Growth Management Company: Increase Engagement
One key factor when it comes to social media success? Your Instagram engagement rate. If this term is new to you, let us explain its meaning. An engagement rate is an Instagram analytical tool that refers to how actively involved with your profile your audience is. Basically, a measure of how well your content is performing.
This rate is something that is very important on social media, especially to influencers. Wondering why? Brands and businesses look to this number when deciding on partnerships. It will please you to know that a social growth management agency can actually help you to increase your engagement rate. Help with this category can prove to be very lucrative, as a higher engagement rate often leads to influencer deals.
To increase your Instagram community engagement rate, growth management agencies use various methods. One is running contests through your Instagram account. This type of social media marketing strategy requires your followers to interact with your profile in order to enter the contest. This strategy can also increase engagement by asking followers to share content and answer questions in post captions.
Benefits of a Social Growth Management Company: Content Creation
Content creation is another part of social media that can take up lots of time and energy. After all, this is the way you share your product, lifestyle and brand with your audience and followers. You want to make sure your photos and videos are perfectly curated to receive the best engagement.
Many brands and influencers invest major money into their content creation, sourcing everything from lighting to models and destination shoot locations. However, continuously creating new photos and videos can be timely and expensive. That's where a social growth management company can assist.
Along with content creation comes corresponding extras, like captions, hashtags and mentions. After all, choosing the right hashtags can play a major role in brand awareness and your overall marketing strategy. Sometimes, finding time to focus on these finishing touches can be challenging. An agency can help make sure all your content is gaining the most visibility.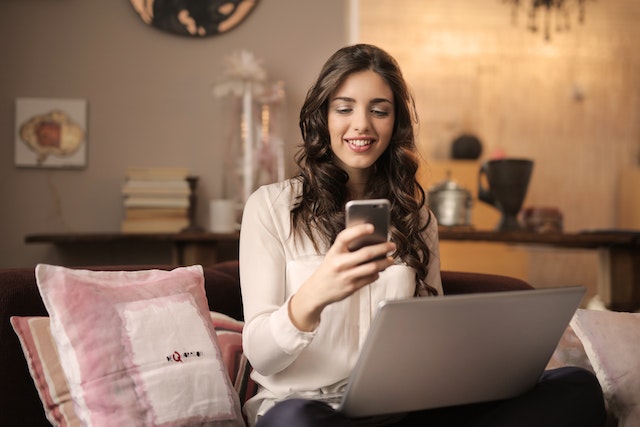 3 Top Social Media Growth Companies To Check Out
By now, you are all caught up on what a social growth management company is, as well as the benefits of using one. You may be ready to hire one yourself but don't know where to start. After all, a quick internet search will uncover a wide range of growth agencies, all making claims to be the best.
We recommend proceeding with caution, as not all companies are equal. First, we strongly recommend reviewing all costs and prices involved. Keep in mind that there may be some hidden costs after signing up for the service. While some agencies may offer a free follower trial period, this may be only for a limited time.
You will also want to read all reviews from real users. This will let you get an understanding of how happy clients are with the service. Additionally, be sure to review the requirements and privacy policies. Some agencies may require you to log into Instagram through their app or website, which can give them access to your full account.
Knowing all the facts upfront will let you have the best growth experience possible – without jeopardizing your content or privacy. Keep scrolling below as we highlight 3 of our top social media growth companies to put at the top of your list.
1. Top Social Growth Management Companies: Path Social
If you are looking to enlist the help of a social growth management company, look no further than Path Social. Path Social is one of the top leading Instagram management agencies, focusing on the quality of service they provide to clients. The company utilizes a combination of AI technology and influencer collaborations to hit growth goals.
Path Social partners with thousands of top Instagram brands and influencers to promote their clients. Social media shoutouts help to drive new followers to these clients' pages and increase traffic. And the best part? Path Social only engages in organic promotion and growth with real and authentic followers.
For them, it's all about understanding their client's specific target audience and how to best reach these followers. This includes identifying key characteristics like age, gender, location, and interests. This narrow focus leads users to contribute quality and consistent engagement with your Instagram account.
Another important factor is the way that Path Social operates and interacts with your Instagram account. You don't have to provide your Instagram login information to use the service or provide them with your password. This means there is no risk to you or your Instagram account.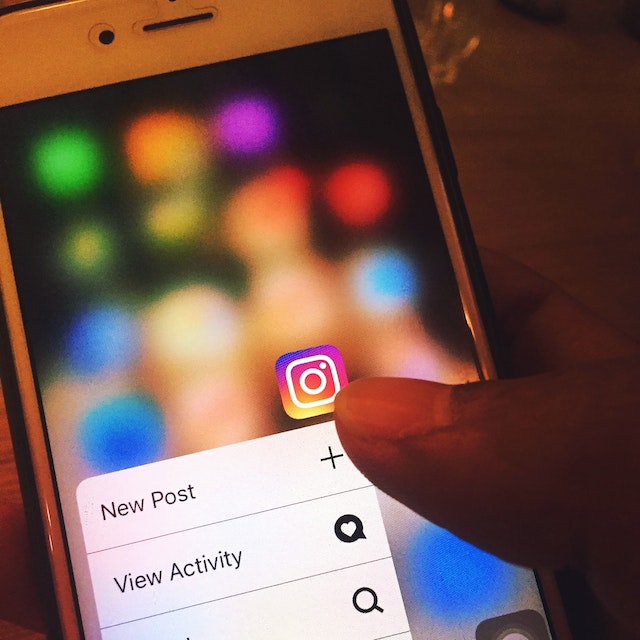 2. Top Social Growth Management Companies: Social Sensei
Next up is Social Sensei. This social growth management company offers the complete package. By this, we mean that they handle it all, from social media content creation to sales optimization and engagement campaigns. In addition to growing followers, they specialize in Instagram influencer marketing.
After signing up, Social Sensei will compile a list of potential influencers that share a similar target audience as you. Next, they pitch your partnership proposal and even negotiate contracts if both parties decide to move forward. Social Sensei continues to handle the entire process, brainstorming marketing campaigns and keeping track of all content.
This agency offers you a completely hands-off approach to growing your business. You can pick and choose from their available services or work with them to create a custom line-up of solutions. They also provide potential users the option to do a free strategy call with a team member. This can give potential users better peace of mind before signing up.
3. Top Social Growth Management Companies: Social Viral
Last, but certainly not least, be sure to check out a service by the name of Social Viral. They are a long-standing social growth management company – and have the experience to prove it. They have a collection of glowing reviews from real users who saw their followers and engagement quickly grow.
Their growth business model focuses mostly on an increase in likes, views and followers for your account. You can choose from a variety of package options to find what fits your needs best. Similar to Path Social, they do not require your Instagram password in order to use their services. They only need the username to deliver fast likes and quick growth results.
One of the many great things about Social Viral? They've expanded past Instagram and also support growth on other social platforms. This includes Twitter, Facebook, TikTok and even Spotify. No matter what your preferred online outlet is, Social Viral has you covered.
At Path Social, we've built up an in-house platform of Instagram influencers and an AI-targeting algorithm over the past decade. That's how we organically target and reach users that engage in your content. And that's why no one can replicate our results, which means you'll build an Instagram community that lasts! Start growing and gaining Instagram followers today.