Up Followers on Instagram: A Comprehensive Guide
Instagram has more than a billion active users per month, and yet your follower numbers and your posts' audience reach are disproportionately low. What gives? How do you bump up followers on Instagram and get more engagement? Here's your comprehensive guide to expanding your reach and increasing your visibility on the platform.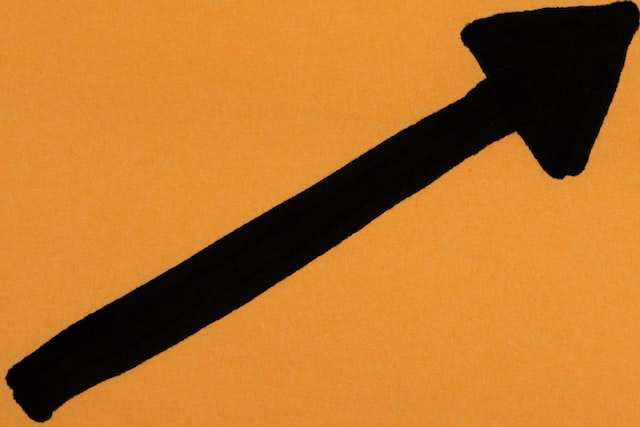 Up Followers on Instagram: A Comprehensive Guide
Let's jump right into the best practices for how to increase followers on Instagram. Here are 8 strategies to up followers on your Instagram feed.
Know Who Your Audience Is to Bump up Followers on Instagram
Need to bump up followers on Instagram? Find out as much as you can about your target audience first. Answer the following questions:
Where are they located?
What is their age range?
What do they do for a living and/or what are their main interests?
When are they most active on Instagram?
What are their needs?
The answers will guide your content strategy and help you connect with people who are right for your brand. When you consistently deliver content that your target audience finds appealing, you'll get more followers who are genuinely interested and who will engage with you.
Step up Follower Targeting by Using the Right Keywords
If you want people to find you when they do a search on Instagram, you have to use the right keywords in your name, username, and hashtags. If they know your exact name/username, people can use it to search for you on Instagram. Otherwise, they'll type in keywords relevant to their search.
Another effective way to step up follower targeting is by using the most relevant keyword in your Instagram name and/or username. The same strategy should apply across all your social media pages. As much as possible, use the exact username for all your accounts. When deciding on a username, combine your brand name or a variation of it with a keyword that your target audience is most likely to use when searching for you or a business like yours.
Check out @itsclaudiatravels below. She cleverly adds "travel writer" to her name, on top of having "travels" in her username and actual brand name. When people search for "travel writer," "travels," or any other variation of the word "travel," her page will be among the top results.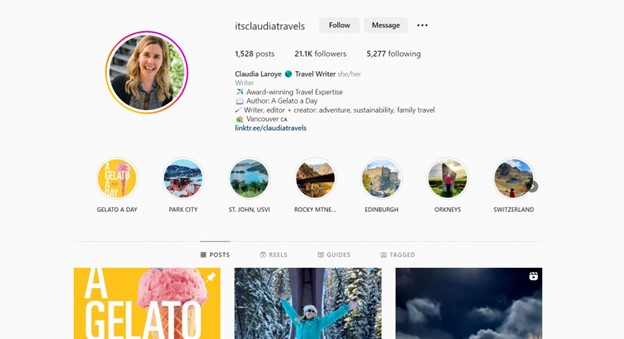 You should also use relevant keywords for specific hashtags in your captions to increase the reach of your posts. But avoid keyword-stuffing. Figure out the right combination and number of keywords for your hashtags that works best for your audience-targeting strategy.
Create Engaging and Visually Appealing Content
Visual content is front and center on Instagram. When potential new followers find you through search results or on Explore, make sure they'll hit "Follow." Creating content that genuinely represents your brand will make them want to see more.
Each individual post must be of high quality and be aesthetically appealing. Just as importantly, your Instagram grid must captivate viewers with its overall theme and design. Take a look at @nelsonmouellic's grid below, which is creatively crafted to form a bigger picture: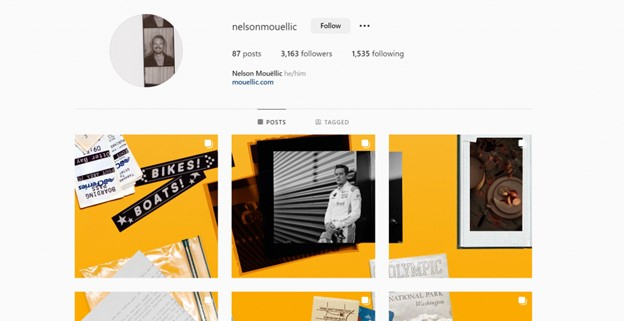 Make sure you know all the tips and tricks to create the right aesthetics for your Instagram page.
Create & Post Content That People Will Want to Share
You can reach more people and push up followers on Instagram by amplifying your post shares. Find out what kinds of content your followers and your competitors' followers like to share. Create more photos and videos similar to these. For example, people like to share content that makes them laugh, inspires them, or provides valuable information.
Your content doesn't have to be original all the time. Don't shy away from viral Instagram memes. You can share an inspiring quote or infographics you found through another page, or create one for your brand's audience. When sharing somebody else's content, don't forget to give them credit. And make sure that while you're aiming for post shares, your content remains true to your brand voice and brand image.
Post content to your feed as well as your stories. When your followers share your story and their followers click on it, they'll be taken to your original story post. This is an easy and amazing way to expand your audience reach.
Tell Stories
You can have your stories featured on the Explore page to reach a wider audience and further bump up followers for your brand. Post stories regularly to increase your chances of being seen by potential new followers. According to TechJury's statistics on Instagram stories:
More than 500 million people actively use Instagram Stories every day.
From this number, 70% watch stories daily.
36% of businesses use Instagram stories to promote their products.
25% of Gen Z and millennials use stories to find products and services.
Make sure to take advantage of these numbers by creating stories designed to build brand awareness. Your stories should provide deeper insight into your brand, and keep your audience engaged.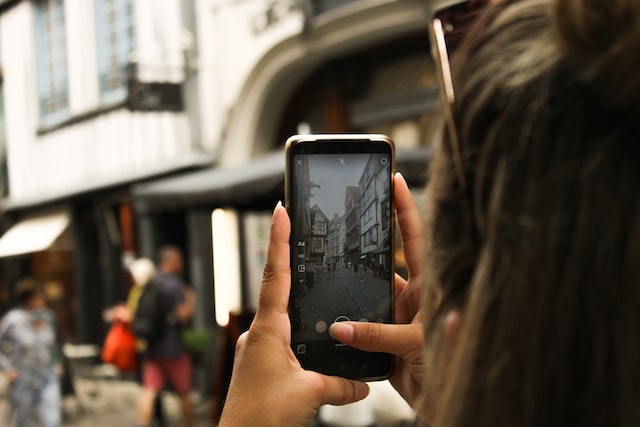 Kick up Followers' Interest and Brand Recall by Staying Active
Stay top-of-mind and keep your followers interested by posting regularly and knowing the best times to post on Instagram. Maintaining a high level of interest among your followers will encourage more of them to engage with your great content. The more engagement you get, the higher the chances that your post will be seen by a wider audience. The more activity a post has, the more interest it will generate for your brand, which will gain you more followers.
Another way to stay active and highly visible is by engaging with communities within your niche. They're a great source of potential new followers who are already interested in the things you have to offer. Join these communities and actively participate in them to make your presence known to all the members. Make sure to follow the community guidelines specifically set for each group. For example, actively promoting your brand or products/services may not be allowed. You'll have to get creative to generate interest about your brand.
Tag Away To Drive Up Followers' Post Reach
Tag your location to get discovered when Instagram users search for that location. Tag relevant users to reach their respective followers. Ask others to tag you when they share your posts, products, or services so you can be easily discovered by their followers. Instagram's tagging feature is a simple way to drive up followers' reach for your brand and content.
Use Your Guest WiFi to Connect With Potential New Followers
This is a must if you have a brick-and-mortar location for your business. Offering free WiFi to visitors is now SOP for any business. You can use this to your advantage by customizing your WiFi hotspot's captive portal to direct WiFi guests to your Instagram account. Your captive portal can prompt them for various things using WiFi marketing. Lead them to follow your business account on IG or to enjoy special discounts at your store.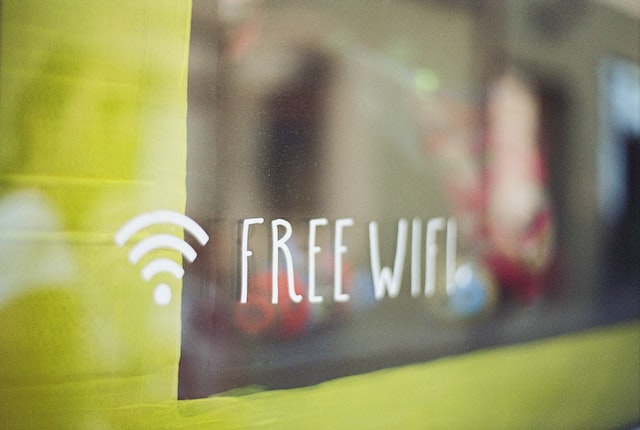 FAQs About How to up Followers on Instagram
Here are the answers to frequently asked questions about how to up followers on Instagram.
How Can You up Followers on Instagram for Free?
You can push up followers on Instagram for free and organically grow your brand by consistently creating unique and amazing content that appeals to your target audience. It'll take some time and effort to figure out a hashtag strategy that works best for you. Take the time to discover which times of day and days of the week ensure maximum audience reach.
Timely and active engagement with your followers through comments and messages also play a crucial role in your DIY growth strategy. If you can build a supportive and loyal community of followers, it'll be easier to ask them to help promote your brand. Don't underestimate the power of old-fashioned word of mouth advertising on Instagram and on other social media platforms. Make sure to do the same and cross-promote your Instagram on your other accounts.
Are There Popular up Free Followers Services?
You might encounter services that promise to bump up followers for your Instagram for free. But if it's too good to be true, it probably is. Such services may be targeting your account to gain access to your private information. The followers you'll get are bots and fake accounts, which will compromise the integrity of your account and the credibility of your brand. So stay away from any popular up free followers service that offers to grow your following "for free."
How to Get 2,000 Followers on Instagram?
You may be wondering how to get 2,000 followers on Instagram? It is possible, depending on the time frame within which you want to reach this number. You can set a goal of gaining 2,000 new followers over 6 months through sheer hard work. You can reach this goal more quickly with an aggressive Instagram ad campaign, through influencer marketing, or by utilizing both approaches. You can collaborate with other brands, run contests, join communities, or participate in events.
Another great option is subscribing to an Instagram growth service. Make sure you choose a company that delivers realistic growth within a reasonable time frame. Don't subscribe to a service that offers instant delivery of 2,000 followers. This goes against Instagram's community guidelines and will be considered spam activity. Lastly, choose a service that can step up followers' growth through precise audience targeting and organic promotion.
Is It Possible to Get Free Instagram Followers up to 20,000?
Figuring out how to get free Instagram followers up to 20,000 is a tall order — even if you get lucky and create a massively viral post. You could get luckier and create a post that a celebrity or popular influencer would want to share. If you have a physical store that offers free WiFi, you can use social WiFi marketing to promote your Instagram and offer promos to new followers.
Again, it goes back to having a realistic time frame. Your strategy must also include skillfully targeting the right audience and stimulating high engagement. Keep in mind getting free followers implies organically growing your follower numbers. In other words, you won't be using ads, influencers, affiliate marketing, or growth services. You'll simply rely on the quality of your content and products or services to up followers.
Today's fiercely competitive social media landscape makes organic growth a veritable uphill and obstacle-filled climb. You'll need all the help you can get. And if you must, make sure to get expert help from social media specialists.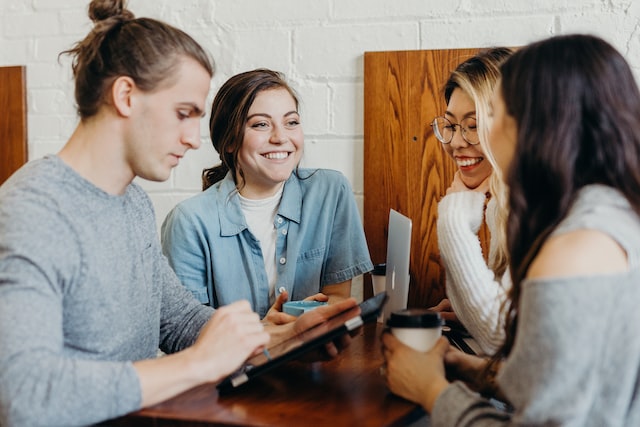 Getting Expert Help to Achieve Lasting Growth on Instagram
Expert help from a social media growth service that delivers organic growth will give you lots of bang for your buck. Get a powerful push to up follower numbers with the right growth partner, Path Social.
Path Social ensures compliance with Instagram's community guidelines. Your follower numbers will grow steadily and realistically over a reasonable period of time. Path Social's advanced AI targeting technology ensures precise audience targeting based on specific identifiers for your ideal audience. The followers you'll get are real users; not bot or fake accounts. You can rely on the expertise of Path Social's in-house team of social media specialists to put your content in front of the right people. When the right people see your content and they follow you, you can also expect them to deliver quality engagement.
With Path Social, you can build a loyal community of highly engaged followers on Instagram. Start growing and gaining Instagram followers today!