Instagram GIF: The Gift That Keeps on Giving!
Instagram GIFs are becoming increasingly popular since they were first made available on Instagram. We're sure you've seen them by now. Whether they realize it or not, Instagram users sometimes use GIFs to communicate their feelings. It adds more fun to the Instagram stories they share on the platform.
People tend to connect emotionally with and engage with the information if an image or comment includes a GIF video. It generates pleasure or amusement for the audience. This is why companies and content creators have explicitly included Instagram GIFs in their marketing plans.
In this article, we will look at some examples of innovative methods to include GIFs in your own Instagram content. By the time this is through, we aim for you to understand how to use them to your advantage.
Utilizing Instagram GIFs to supplement still photographs is a fantastic way to differentiate your content. It is your best to put in more effort to give your content a more substantial effect to better resonate with your audience. Optimizing your stories using GIFs is a straightforward procedure. This is because Instagram enables you to scale them appropriately to the story and place them to mix together flawlessly. This makes the process easier.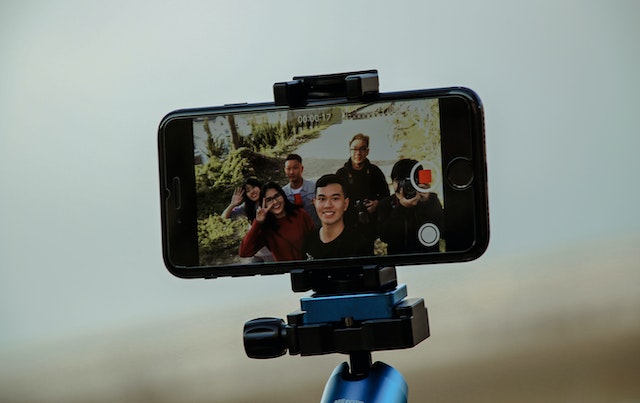 Instagram GIF: What Are GIFs in the First Place?
Before we get into what an Instagram GIF is, we need to understand what a GIF is. A file containing an image is called a "GIF," which is an abbreviation for "Graphics Interchange Format." Unlike many other picture formats, GIFs typically have moving parts. Animated GIFs frequently communicate humor or feelings by referencing memes or iconic scenes from films and television series.
Because GIFs aren't videos, even though they "move." They are "animated images" instead. They have no sound. GIF files can store numerous images simultaneously. People recognized that these images might load successively if they broke down the files in a particular manner.
GIFs on Instagram refer to a type of picture file that may handle moving and static graphics, frequently depicting sentiments or activities. It is a highly visual media that only allows sharing a maximum of six seconds of information before automatically replaying itself.
Can You Post GIFs on Instagram? Absolutely Yes!
According to the social media app, you can send a GIF in a chat on Instagram. Most people already knew this. The more popular question nowadays is, "Can you post GIFs on Instagram?" In short- yes, you can. An Instagram GIF is a lighthearted way to say your thoughts without typing. A good GIF can provide a good chuckle or draw more attention to specific posts in your feed. A wide range of individuals and groups is adopting repeating quick video snippets.
You may use a GIF on Instagram for comedic effect or to communicate your message in a way that will catch your followers' attention. These strategies can be straightforward yet effective methods to attract new followers and present your page as an authoritative brand.
However, because Instagram does not allow users to generate GIFs from within the app, you will first need some assistance. To upload a GIF to Instagram, you will need to follow a few straightforward steps and use third-party software.
How to Post a GIF on Instagram: It's Not as Easy as You Think
Do you want to hop on this Instagram GIF trend? Well, keep reading for how to post a GIF on Instagram. Instagram, in contrast to a large number of other apps, does not mandate that you use a conventional GIF file. This means that the file doesn't have to have a GIF extension. Instead, you should submit a short movie that loops continuously. There is no need for concern over the video format that the file is in now. One might use a few different approaches when uploading content of this kind on Instagram.
If you try to post your own animated GIF to Instagram, the GIF will simply become a static image without any motion. Maybe you have experienced that before. If you want to read more about this topic, check out the following article. Fortunately, there is a straightforward alternative solution. Simply proceed in the following manner:
In the first step, you must locate a free GIF to MP4 converter online. Ezgif is one such tool.
Upload your GIF. This might take a few seconds to complete depending on your file size.
Click the button labeled "Convert GIF to MP4."
To begin downloading the Mp4 file, click the "Download" button.
Upload the MP4 to an Instagram post.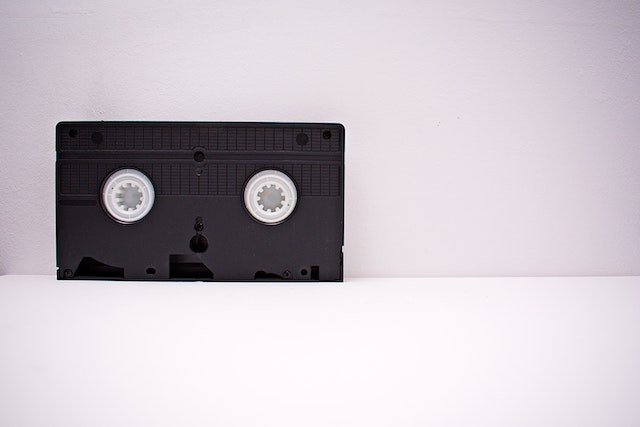 How To Use GIFs on Instagram: GIPHY Is Your Secret Weapon
There is no built-in search function for an Instagram GIF that on Instagram. On the other hand, you may use GIPHY to include GIFs in your postings manually. The following are easy steps to guide you through posting a GIF on Instagram.
Download the GIPHY app for free on your mobile device to get started. Open the app once you downloaded it into your device, and then look for the ideal GIF. Once you've located the GIF you're looking for, click the Share icon, and the site will ask you to choose which social networks you want to publish it on.
You may get the free GIPHY app by going to the Google Play Store or the Apple Store and downloading it there. Here are detailed instructions for how to use GIFs on Instagram.
Launch the program, and look for an animated GIF to use.
Look for the paper airplane icon between the icon of a heart and the three dots. This is the share button.
After pressing the share button, pick Instagram from the drop-down menu of available applications.
Give GIPHY permission to launch the Instagram app on your device and access the gallery.
Share the GIF on your feed or in a story if you like.
To apply filters, slide your thumb over the GIF as it plays.
Add a clever description, and then click the share button.
Instagram GIF Resources Online
If you want to make an Instagram GIF, resources are available online. GIPHY is both a search engine and a GIF library. It houses the internet's most comprehensive collection of animated GIFs from around the web. Using a straightforward two-step approach, You may choose from GIFs on GIPHY and then upload them to any of your company's social channels.
You can use alternatives to GIPHY, such as ImgPlay, Giphy Cam, and Momento, to generate GIFs from movies and still photographs. Download these applications on either the iOS or Android platform. These GIFs you created may also be uploaded to Instagram and other social media sites for others to see.
Instagram GIF: Create Gifs From Resources You Have On Hand
You can create Instagram GIFs using apps and resources you already have. You can then download them and use them in your stories. Here are some tools you probably didn't think about:
The photos on your phone. You may capture live photographs with your iPhone camera roll. Then use the built-in photo editing software to transform those live photos into animated GIFs. To create a GIF, open a snapshot from the camera roll, then scroll down the page until you discover an effect that suits your needs. Create an entirely original GIF by selecting the Loop option at the end of the process. You can send this GIF to other users via private messaging or post it on other social networking platforms.
WhatsApp Messenger. Did you know that a GIF creator is incorporated right within WhatsApp? To create a GIF using WhatsApp, open the app on your phone. Then navigate to the camera roll, and select something from the video gallery to share. Once the video is open, navigate to the upper right corner of the screen and hit the GIF button. The app will convert your media into a GIF as a result. It's that simple. Now the recipient will have a custom-made GIF.
Google Photos. Using Google Photos, creating GIFs is a relatively straightforward process. Simply launch the program and choose the images you wish to use in your GIF from the gallery that appears. After selecting, click the plus sign (+) at the top. Simply make a GIF using your chosen photographs by clicking the animation button. By pressing the share button inside Google Photos, you can send GIFs to other applications.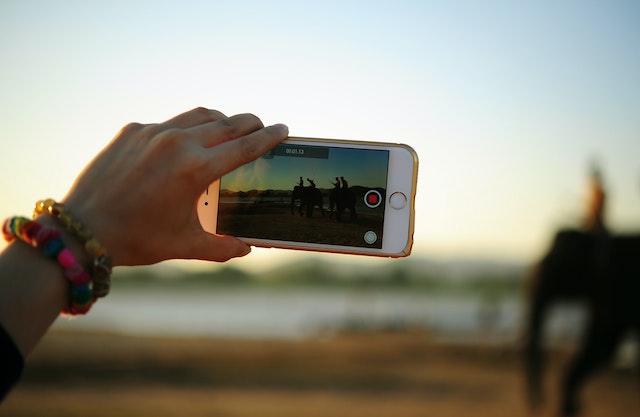 Uploading Your Instagram GIF After Creating It on Your Device
There is a reason we suggested those options above. Through the Instagram app on your mobile device, you may instantly post an Instagram GIF that is stored in the Gallery of your device. However, if you proceed this way, you must format the file appropriately. Rather than a moving image, it will be a still image of a single frame. If you are committed to utilizing this technique despite this, you might do it in the following manner:
First, check to see if the prospective Instagram GIF you intend to post is already on your mobile device through the method described above. After that, navigate to your Instagram account and pick the plus sign (+) button at the bottom of the Instagram home bar. Then you will be given the option of selecting a file type, which might be either Library, Photo, or Video. To pick a GIF already in the Camera Roll of your phone, choose Library from the menu.
Find the GIF you want to crop, make the required adjustments, and click the Next button in the upper right corner of the screen. There, you'll be able to use any filters and make any edit settings adjustments you like. Because of GIFs' high compression level, it is generally advisable not to make too many changes to them. When you are ready to continue, click the Next button once again. Then you can add any captions, hashtags, places, or individuals to tag, and then click the Share button to complete the process.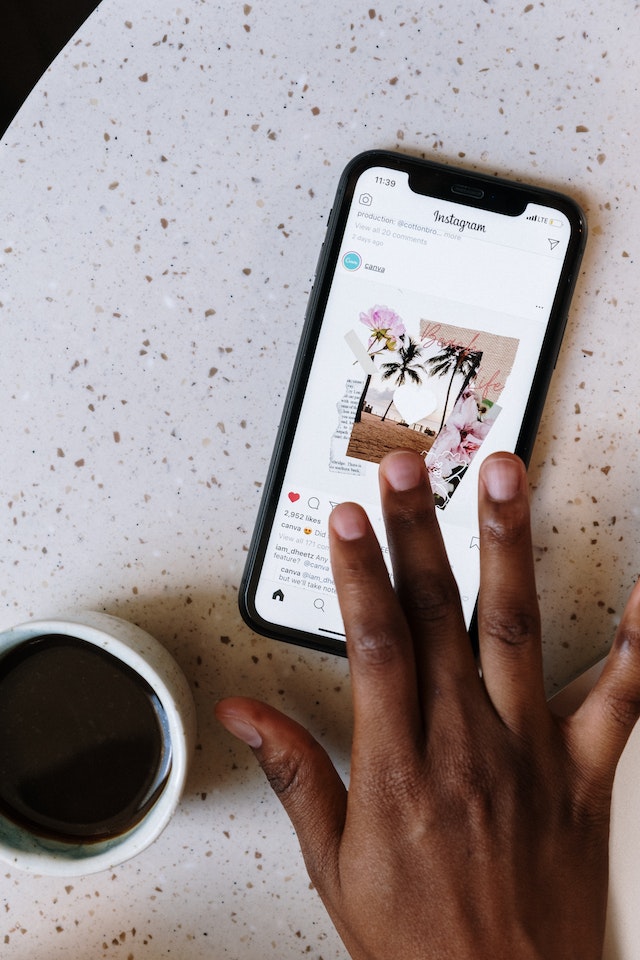 How to Post a GIF on Instagram Story: The Steps You Need To Know
You should now know how to upload an Instagram GIF to your Instagram feed. However, you may want to know how to post a GIF on Instagram story. It's possible, and there is more than one way to do it. Thanks to a collaboration feature between IG and GIPHY, it is easy to insert GIFs in your Instagram story.
If you wish to utilize a GIPHY app on your phone, it's as easy as posting a GIF to your feed, which you can do by following these steps:
Launch GIPHY
Look around for a GIF that appeals to you.
Simply select the share icon.
Pick Instagram.
Choose the Stories option within the Instagram app.
There is another way to upload a GIF on Instagram Stories, and that is by using animated stickers from GIPHY. This is the last option available. To accomplish this:
Begin the process of making an Instagram Story as you usually would.
To view the sticker, click its symbol.
You may search for or browse for a GIF that you like.
Pick a GIF that you would want to utilize.
If necessary, you can alter its dimensions.
Use the Your Stories app to post updates.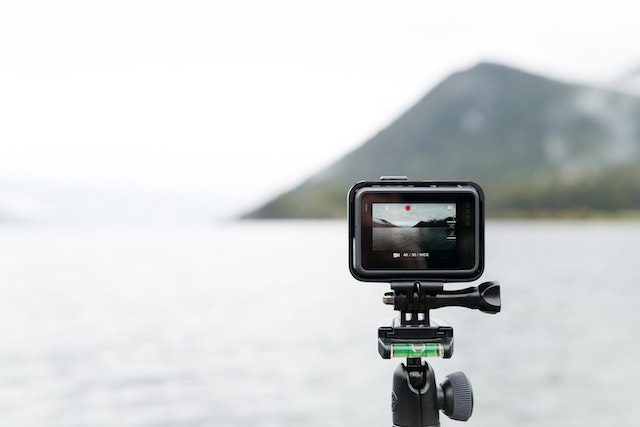 How You Can Use an Instagram GIF in Your Stories
Attract the attention of your followers by using Instagram GIFs in Stories. These are a few suggestions:
GIFs in Instagram Stories are an excellent approach to draw attention to particular aspects of your story. You may inform your audience precisely what you want them to do by searching for GIFs that contain call-to-action phrases such as "new reel," "link in bio," "sound on," and other signals. For instance, you can search for GIFs containing these keywords. You may also include arrows and other indications to help drive your audience to the following slide if you want them to. Viewers are far more likely to come to a complete halt when they see a flashy, moving sticker that attracts their attention.
Bring Attention to Your Text on Instagram Stories. GIFs on Instagram Stories are an excellent method to attract your audience's attention and prevent them from skimming through your story, which is helpful if you want the text in your story to stand out. In the area that allows you to search for GIFs, enter search terms such as "arrow" or "lightning" to locate GIFs that can help make your text more noticeable.
Make your still images come to life by animating them using GIFs. Add some movement to your still pictures by using a moving element in your photo. Including movement in your post is a fantastic method to pique the interest of your followers. However, the Instagram GIF you use shouldn't detract from your shared image. Remember, GIFs are moving stickers. Adding an excessive number of them to your story might be annoying or confusing. This will likely cause your followers to leave your account.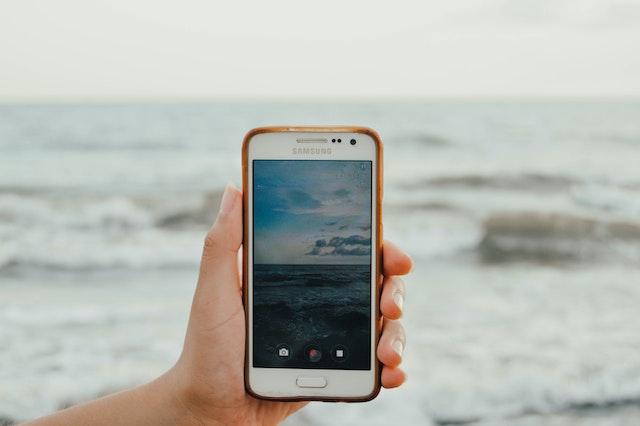 Up Your Instagram GIF, Game so You Can up Your Growth!
There is no reason you shouldn't be using Instagram GIFs for your brand. You can find almost anything from a heart to a tool icon. You could be missing out on organically growing your page. We can help you with that. Over the last ten years, Path Social has been consistently working on an internal platform. Instagram influencers and a social media planning strategy with an AI targeting algorithm will attract followers to your account.
Grow your organic following with users that are genuinely engaged. If you apply our guidance, you can develop a robust IG community catered to your niche. Ready to get started by increasing the number of people who follow you on Instagram? Start growing and gaining IG followers with Path Social today.