Instagram Influencers: How To Become Insta-famous
The most successful Instagram influencers did not achieve fame and fortune overnight. There are some skills you have to master and tricks you have to learn if you want Instagram fame. Are you ready to become the next big thing on IG? Choose a stunning outfit. Get your face and hair ready. Find the perfect lighting and your perfect angle. Take the perfect shot. But wait! There's a lot more you need to do. Keep reading.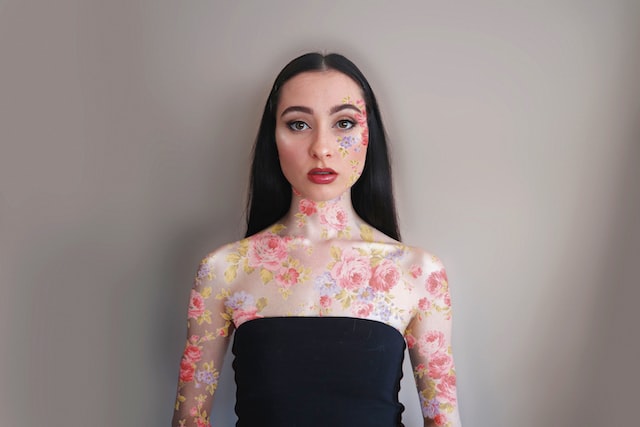 How To Become an Instagram Influencer: 5 Steps to Fame
Unless you are a super athlete like Cristiano Ronaldo or born into an infamous celebrity family like the Jenners, we're sorry to say that having tens of millions of followers is too steep a goal.
The good news is that you can work your way up the influencer tiers and grow in popularity. The bad news is knowing how to become an Instagram influencer is easier said than done. The great news is that you can do it if you set your mind to it! Take these tips to heart and commit to your goal of becoming one of the most sought-after Instagram influencers.
Step 1: Define and Nail Down Your Personal Brand
Instagram influencers promote personal brands. Your brand is who you are as an influencer. It's how you want your followers to see you. You must create a public image, but remember that it needs to be authentic. Authenticity is crucial to lasting Instagram fame. Answer these questions to help you define your brand and nail it down.
Why do you want to become an influencer? What are your specific goals aside from becoming famous?
What makes your personal brand different from others? Why should people follow you?
How can you set yourself apart from Instagram influencers in your niche? (If you want to be a beauty influencer, your branding could be "awkward and funny" when you create tutorial videos.)
What is your personality's backstory? What motivates you?
What are five words that best describe your personal brand? What's your personal brand statement?
Remember that your brand will evolve over time. This means your answers to the questions above are not set in stone. Becoming among your niche's most famous Instagram influencers is a learning journey.
Step 2: Find Your Niche and Audience
It's best to start with a small but dedicated niche. Going back to the beauty influencer example above, your niche audience could be women who know zilch about putting on makeup. You can narrow this down further and target those who just want to perfect the winged eyeliner or natural eyebrow look.
Many successful Instagram influencers who started with niche followers have the most loyal following around. Find an audience who shares a few interests you want to promote with your brand. Your goal is to build genuine relationships with your audience, and your audience is your greatest asset as an influencer.
Next, put yourself out there and work with brands that complement yours or brands within your local community. This way, you can make your presence known to new potential followers without having a conflict of interest with your partner brand. As the same aspiring beauty influencer above, you could team up with the local baker. You can get her face dolled up (captured on video, of course) for regular store days, and she could share a simple recipe.
It's okay if you only have a small following. Your priority at this point is to nurture a friendly relationship with your followers. The plan is to build a solid and supportive community to give your brand credibility and value.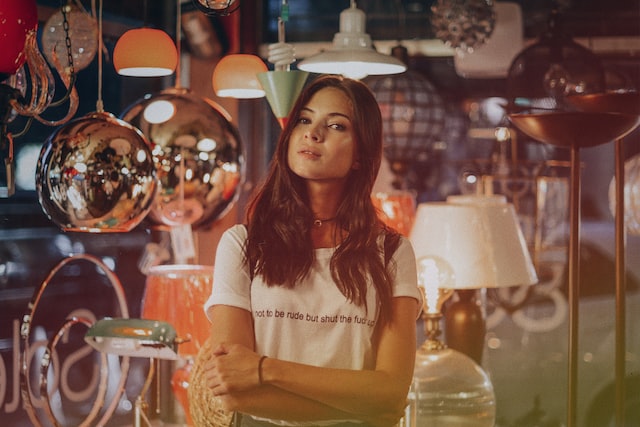 Step 3: Actively Engage With Your Followers
If your biggest asset is your audience, active audience engagement is one of your most valuable currencies. Check out famous Instagram influencers to see their lively dynamic with their followers.
Remember that engagement is a two-way street; it's a give-and-take relationship. Replying to comments is, of course, a must to keep conversations and engagement going. You can also stimulate conversations by posing direct questions to your followers.
Ask a question or start an Instagram poll to find out their thoughts and learn more about their interests. This is a great way to pin down ideas for content that your audience actually wants to see. And your followers will appreciate the fact that you value their input and you pay attention to their needs.
To be a famous influencer, you need to be worth your followers' time. You need to cater to your audience's interests and needs. This is crucial to sustaining strong engagement. Remember that high engagement will signal Instagram's algorithm to put your content in front of more people. High engagement will open your brand's doors so new followers can easily discover you.
Step 4: Consistently Deliver High-quality and Relevant Content
The best Instagram influencers build their content strategy on these three pillars:
Consistency
High quality
Relevance
Consistency refers to your reliability which, in turn, breeds credibility and trustworthiness. Your followers need to know what they can expect from you, time and time again.
High-quality content does not only refer to the aesthetic and technical aspects of your images and videos. It's also about the value and authenticity your content delivers.
Relevance applies to both your brand identity and your audience's interests. This is why it's important to target audiences with interests similar to the type/s of content you create. Your content and audience must be a perfect match.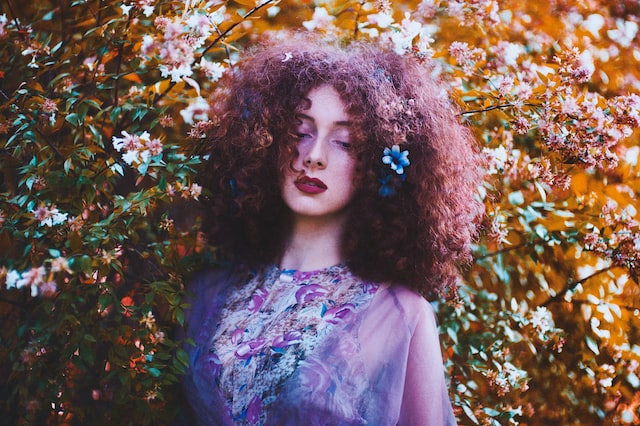 Step 5: Manage Your Brand With Professional Skill
Even Instagram influencers with laid-back or comical identities know that brand management is serious business, literally and figuratively. If you haven't done so yet, you should consider converting your Instagram into a professional account. A professional account, whether creator or business, will give you access to Instagram's native management tools.
Professional brand management is essential to keeping things organized, tracking your account performance, and gearing your brand toward various milestones.
Instagram Influencer Marketing 101
To join the ranks of successful Instagram influencers, you need to learn how to handle Instagram influencer marketing like a boss. When you land your first paid partnership or brand collaboration, you'll get your validation and deserve the "Instagram influencer" title.
The first rule of influencer marketing is to stay true to your brand. Always keep the following dos and don'ts in mind to help you keep your doors open for more sponsorship opportunities.
Choose your sponsorships wisely. Don't accept any and all offers that come knocking. Remember the first rule. Your sponsored posts must complement or mirror your brand identity. They must be relevant to your audience.
Don't short-change yourself. Don't be too quick to say yes to a sponsorship in exchange for brand "exposure." Do your due diligence and find out how much Instagram influencers like you are getting paid. If you're not happy with the compensation, it's okay to decline the offer. Be polite when negotiating.
Clarify, clarify, clarify. Make sure you fully understand what your client expects from you. Ask for a detailed campaign brief. Ask questions if something is unclear. Have everything in writing for your protection and your partner's.
Learn Instagram's branded content policies. You and your partner/client need to comply with Instagram's guidelines to avoid penalties and to protect the integrity of both of your brands.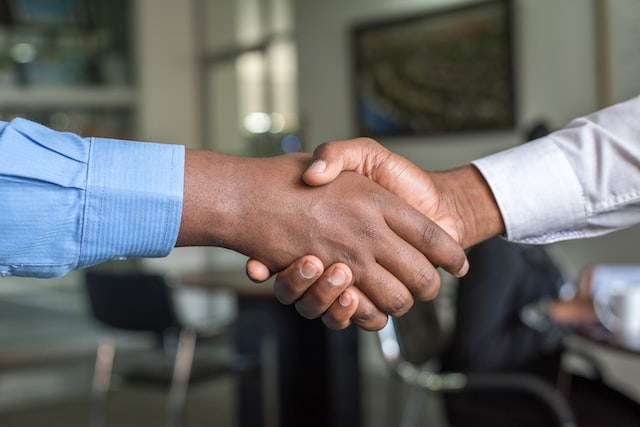 Top Influencers on Instagram Who Are Not Celebrities
These are Instagram influencers who achieved celebrity status exclusively via social media. Here are the top influencers on Instagram within the most popular niches on the platform.
Beauty Instagram Influencers
Check out the top Instagram influencers in the beauty niche to find inspiration for your brand.
Huda Kattan @hudabeauty has 52.1 million followers. She's a makeup artist & blogger @huda and the founder of @wishfulskin.
James Charles @jamescharles has 22 million followers. His witty brand statement is, "Blend, but don't blend in."
Jeffree Star @jeffreestar has 13.8 million followers. His bio reads, "Self-made. CEO of @jeffreestarcosmetics."
Manny Gutierrez @mannymua733 has 4.1 million followers. He's the founder of @lunarbeauty.
Instagram Fashion Influencers
The fashion niche is a highly competitive one. There's a lot to learn about success from these top Instagram fashion influencers.
Gigi Hadid @gigihadid has 76.8 million followers
Bella Hadid @bellahadid has 57.4 million followers
Chiara Ferragni @chiaraferragni has 28.8 million followers
Sommer Ray @sommerray has 26.3 million followers
Barbara Palvin @realbarbarapalvin has 18.7 million followers
Camila Coelho @camilacoelho has 9.8 million followers
Aimee Song @aimeesong has 7 million followers
Mariano di Vaio @marianodivaio has 6.8 million followers
Alexa Chung @alexachung has 5.8 million followers
Julia Berolzheimer @juliaberolzheimer has 1.3 million followers
Instagram Fitness Influencers
You have a lot of space to explore within the lifestyle niche. You can easily claim a nice little corner for your brand. Here are some of the top lifestyle Instagram influencers you should focus on.
Carlinhos Maia @carlinhos has 26.6 million followers. He's a social media sensation widely known for his comedy. He's also a businessman and has authored two books.
Joanna Gaines @joannagaines has 13.7 million followers. She's the co-host of HGTV's Fixer Upper. She's also the co-owner, co-founder, and lead designer of Magnolia Homes.
Lilly Singh @lilly has 13 million followers. She's a famous YouTube personality and the New York Times' best-selling author of "How to Be a Bawse: A Guide to Conquering Life."
Rosanna Pansino @rosannapansino has 4.5 million followers. She's a popular YouTuber, actor, singer, and New York Times' best-selling author. She's the creator and host of the hit internet baking show, Nerdy Nummies.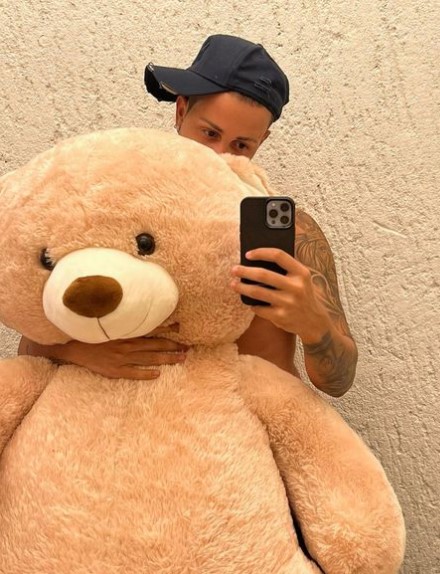 Following the Footsteps of Famous Instagram Influencers
The impressive successes of Instagram influencers have inspired countless people to try their luck on social media. The avalanche of viral videos can make one think that anybody can achieve Instagram fame overnight. This happens a lot, yes. But in reality, becoming a successful Instagram influencer takes a lot of hard work and more than just a huge following.
You need at least 1,000 followers to be considered a nano-influencer. This is achieving just the bare minimum. You also need strong engagement from your followers so potential collaborators will take you seriously. Even with only a few thousand followers, you can tip the scales in your favor if you get consistently active engagement from your audience.
This is why it's impossible to cheat your way to Insta-fame by buying Instagram followers. These followers will only boost your follower count, not your engagement. If you have money to spend for your brand's growth strategy, your best bet is to team up with an expert on exactly that — Instagram growth strategy.
A social media agency like Path Social can get you exactly where you need to be to become a successful Instagram influencer. Do you need to attract more organic followers and boost brand awareness? Path Social's proprietary advanced AI technology will track down real followers who are right for your brand.
Do you need help promoting your content? Path Social also has an in-house team of social media specialists and a big network of influencers who'll use their marketing know-how to drive more engagement to your brand.
Trusted by more than 20 thousand Instagram brands across all niches and industries, Path Social is your best bet for lasting and rewarding growth. Start growing and gaining Instagram followers today!