Instagram Management: Know the Ins and Outs
Managing an Instagram business account may seem simple enough at the outset. Proper Instagram management, however, requires a lot more time and effort. And if you're serious about growing your business on the platform, you may also require expert help. Here are the ins and outs of managing an Instagram business account.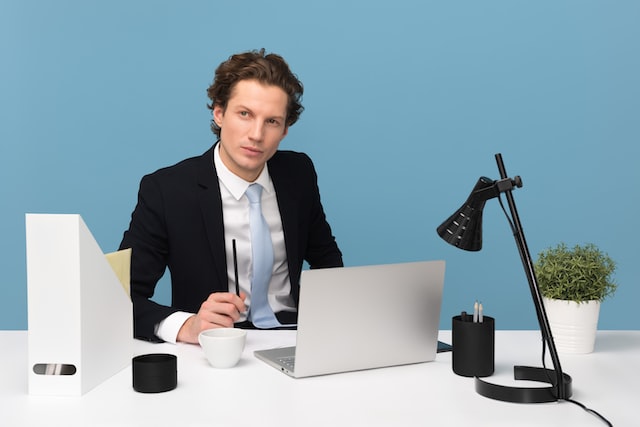 Get Familiar With Instagram Management Tools
Instagram management tools require a professional account, which can either be a creator or a business account. Creator accounts are suitable for public figures, content producers, artists, and influencers. Business accounts are ideal for businesses that aim to grow and reach customers on Instagram. With a professional account, you can get access to the following Instagram management features:
Professional dashboard. This lets you track your performance and gives you access to professional tools and educational information.
Linked permissions. This feature allows you to assign roles and give admin access and permissions.
Contact information. You can add a contact button to your professional account profile.
Category label. You can add and display your category below your profile image.
Insights. Your Insights provide detailed information about your posts' performance and about your followers.
Secondary inbox. You can get access to an inbox and Primary and General tabs, which allow you to organize your messages.
Ranked requests. You can sort your requests by received date or by top accounts.
How To Manage an Instagram Business Account Through the Instagram Professional Dashboard
To access your professional dashboard, go to your Instagram profile and tap the Professional dashboard tab below your profile image. Your professional dashboard lets you manage an Instagram business account in several ways:
You can track your performance. Your Account insights are also accessible within the professional dashboard. The professional dashboard main page will show you how many accounts you've reached in the last 30 days and a bar graph summarizing the report. You can tap "See all" to get a more detailed report.
You get access to professional tools. These tools for Instagram management include Ads in profile feed, Ad tools, Branded content, Branded content ads, Shops, and Saved replies.
You can explore curated educational information. Check out tips and resources curated for you by Instagram, categorized into Inspiration and Other helpful resources. The Inspiration option lets you learn from other creators and businesses. Other helpful resources provide options to follow creators, use Meta for creators, manage comments, and report spam or abuse.
The professional dashboard is also where you can add a WhatsApp account to your Instagram professional account and find new potential customers.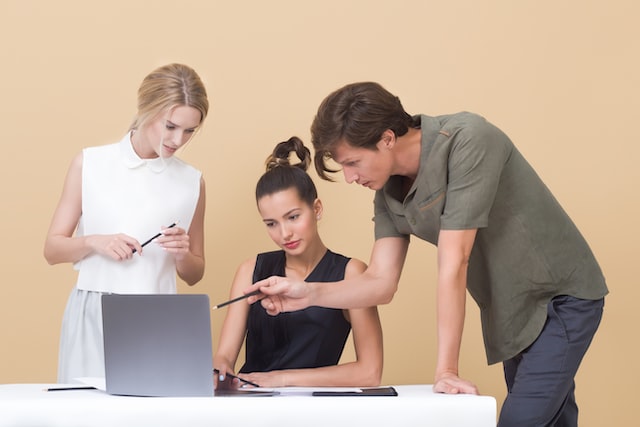 Instagram Management Using Commerce Manager
Commerce Manager lets you create and manage a catalog for your Instagram (and Facebook if you link a Facebook page). Your Instagram catalog contains information about all the items you want to advertise or sell on Facebook and Instagram. Take note that you don't need an Instagram Shop to create a catalog for your business. However, you need to create a Facebook page for your business or link to one. You also need to create a Business Manager account to assign your catalog to your business for Instagram management.
Once you have these set up, you'll have access to Commerce Manager, and you can create your catalog. If you also set up or already have an Instagram Shop, take note that you can only connect one catalog to your shop. You can edit/update this catalog, but you won't be able to switch to a different one.
After you've created a catalog, you'll be able to;
Add and manage your items, including titles, images, descriptions, prices, variants, and more. You can upload items one by one or in bulk.
Create sets or collections within the catalog.
Assign permissions to allow other people or partner businesses to work on your catalog.
Upload country and language information. This automatically enables people to see the correct item information and prices for their country or language in your ads or shop.
Instagram Management Using Instagram Shopping
Your Instagram Shop is a customized digital storefront that you can use exclusively on Instagram or across other Meta platforms. You'll also use Commerce Manager to set up your shop and perform Instagram management tasks.
When you set up your shop, you can choose how customers can complete their purchases. They can process their purchase on your website, via a direct Instagram checkout, or through a direct message. In terms of Instagram management tasks, Commerce Manager allows you to:
Manage and customize your shop and shop collections.
Get insights about your customers and your shop's popular items.
If you have enabled Instagram checkout, you can also use Commerce Manager to:
Manage your finances, fulfill orders, process returns, and view payouts.
Monitor and review your customer service and delivery performance.
Offer your customers Purchase Protection.
Use your Inbox to communicate with customers.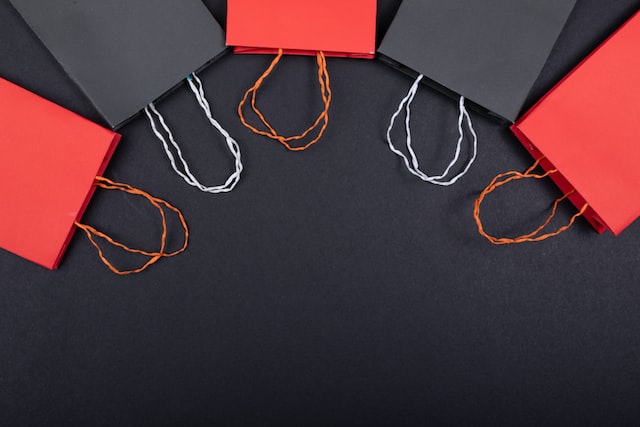 Instagram Management With the Help of Insights
One key Instagram management task is monitoring your professional account performance. And you can do this via Instagram Insights. You can access Insights by going to your profile, tapping on the menu in the upper right corner, and then tapping Insights. Here's everything you need to know to help you navigate your Insights.
Recent Highlights. This section shows any notable increase in your account performance within a specified timeframe.
Overview. This section displays the number of accounts you have reached and engaged with, total followers, and estimated earnings (if applicable). You can tap on each metric for more information.
Accounts reached. You can view the number of unique accounts that have seen your content at least once and demographic information for these accounts. For Reels, accounts reached are counted based on how many accounts have seen your reel at least once. Viewers don't actually have to hit the play button.
Accounts engaged. You can view the number of unique accounts that have engaged with your content and demographic information for these accounts. Accounts engaged for posts, stories, and Instagram Live include both followers and non-followers.
Total followers. You can view follower trends when you have at least 100 followers. Follower insights include growth, top locations, age range, and the most active time on Instagram.
Content you shared. This section shows you the content you've posted and boosted within a selected timeframe. Tap under each content type (posts, Stories, videos, reels, and Live) to go to the media library and view your reach, interactions, etc.
Content interactions. This section shows the likes, comments, saves, shares, and replies you received for your content.
Ad. You can view more information on posts you have boosted.
Plays. This section displays the number of plays for your videos.
Assigning an Instagram Account Manager
Having an Instagram account manager will make Instagram management more focused and efficient. Your professional account can also benefit from the expertise of a social media or marketing specialist. Such specialists can perform more than the basic Instagram administrative roles. Choosing the right account manager for your business will depend on exactly what you need help with to achieve your goals on the platform.
Instagram Management Tasks for an Account Manager
What Instagram management tasks can an account manager help you with?
Post content according to your content schedule.
Reply to comments and DMs.
Answer calls and/or emails.
Manage your Instagram Shop and catalog.
Process orders and track deliveries.
Follow up with customers to ask for feedback.
Optimize your content.
Monitor your account performance via Insights and submit reports.
Perform market research.
Perform various online administrative tasks.
Assigning Management Roles for Your Business Account
Take note that assigning management roles for Instagram management requires sharing access to your business account. But you can manage account access, so your account manager will only have limited permissions specific to their role.
There are three ways to manage roles and assign appropriate permissions to somebody else:
Edit Page roles. If you own the Instagram business account page, you can give your account manager permission to post on your page and/or boost posts.
Add people to your Business Manager. You'll need to assign page roles in Business Manager if you're already using it.
Add people to your advertising account. Add your account manager to your ad account if you don't want them to log in as you. Adding people to your advertising account limits what information they get access to.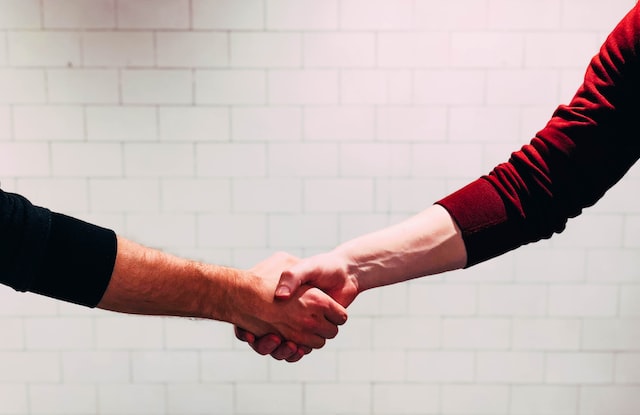 Instagram Account Management Services
Instagram account management companies offer a full suite of services that may include:
Preliminary account setup
Developing an Instagram marketing strategy
Content creation and optimization
Audience targeting and engagement
Creating and running ad campaigns
Tracking account performance
Managing Instagram Shop, catalog, products, and sales
You can check out these options for companies that provide expert Instagram management services:
Hootsuite. Hootsuite is a popular option for social media management, particularly for one-man social media businesses. The company's main product is a social media management software designed to schedule posts, measure performance, and make marketing more effortless. Hootsuite can also connect to more than 150 apps, such as Canva, Shopify, and Zendesk. The site allows you to continue using your preferred tools for your content strategy.
SproutSocial. SproutSocial's Instagram management tools allow you to schedule content, manage comments, monitor hashtags, and run performance reports. You can also manage multiple profiles seamlessly from one dashboard and boost engagement with the help of monitoring tools.
Path Social. Path Social is a leading expert in Instagram growth strategy. Their main service is accelerated, organic Instagram growth. Path Social's more comprehensive package, Instagram Elite, includes advanced AI targeting, manual targeting review, growth expert insights, a dedicated account success manager, and 24/7 premium support.
The Right Way To Manage Your Instagram Account for Maximum Growth
Big businesses and mega influencers on Instagram have the financial resources to get expert Instagram management help. Building a successful brand on Instagram requires more than just creating and posting relevant content, after all. You also need to develop a decent level of proficiency in SEO, marketing, creative/graphic design, and using various applicable technologies.
If your most urgent objective is growing your followers and engagement to build brand awareness and a strong presence on Instagram, team up with Path Social. Path Social offers Instagram management solutions that are most suitable for your needs.
Precise audience targeting and organic and consistent content promotion are the key approaches you need to achieve genuine and lasting Instagram growth. Path Social delivers both. With Path Social's proprietary advanced AI technology, you can have precise audience targeting capability. With this technology, Path Social tracks down the right audience for your brand, whatever your industry. You'll also get expert help from Path Social's in-house team of social media specialists. You'll have a team of real people promoting your content to the right audience.
Path Social ensures that you'll get followers and likes from people who are genuinely interested in what you have to offer. Trusted by more than 20 thousand Instagram brands across all niches and industries, Path Social is your best bet for lasting and rewarding growth. Start growing and gaining Instagram followers today!