Influencer Marketing: Get Big Names To Promote Your Brand
Gone are the days of A-list celebrities badgering you with ads for products on TV and radio. Today, it's all about social media influencers. These personalities have amassed a loyal, significant following on Instagram and other social media sites. They're super trustworthy and influential to people who love them. That makes them the perfect tools to get your brand to reach a specific target audience—all through influencer marketing.
Instagram influencers with followers who idolize them and listen to what they have to say can impact their decision-making. Influencers have the power to make people interested in the places they go, the food they eat and the clothes they wear. So, it's incredibly smart to collaborate with them to promote your brand and take it to new heights.
But making an influencer strategy isn't a walk in the park. You need to thoroughly select the creators you work with and have a unique content plan for them. Today, we'll delve into the ins and outs of influencers and how to use them as a marketing tool for your brand.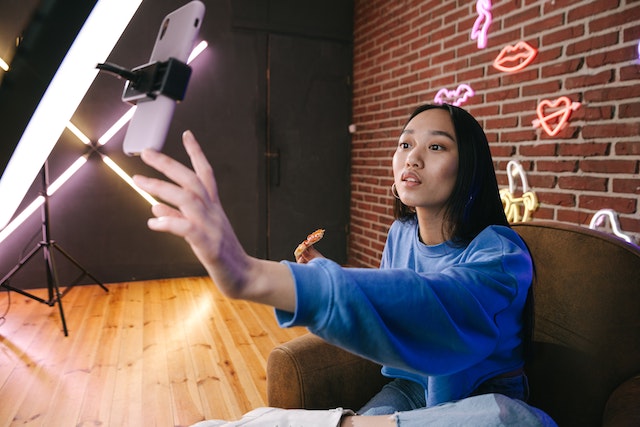 The 411: What Is Influencer Marketing in the First Place?
So, what is influencer marketing? This digital marketing strategy involves collaborating with social media influencers to promote a brand's products.
Influencers are known to engage their followers more than celebrities, making them more authentic and influential. They have high credibility and trust scores because they're real people who just happened to make it big on Instagram. So, people listen to them more than Instagram ads.
If your brand's target audience aligns with an influencer's fanbase, working on them for campaigns would be wise. It allows you to reach audiences who potentially haven't heard of your brand yet. Because a genuine person talks to them about your product, they'll be more inclined to check out your profile.
When you recruit an influencer to promote your products and draw up a contract, they become your brand influencer. It's now their job to be an ambassador for your brand, promoting your products or services with high-quality content.
Influencer marketing content includes branded posts, Instagram Reels talking about your products, going to events, and posting about them. You can work with social media influencers on these for one-off projects or as part of major campaigns.
When social media influencers promote your product, they can add a paid partnership label to their posts. This allows them to be transparent with their followers about their sponsors. They can also tag you in a collaborative post, which publishes their content to your brand's page too.
The Benefits of Social Media Influencer Marketing
Social media influencer marketing presents plenty of benefits for brands. Aside from an increase in engagement and brand awareness, it also allows you to reach your intended target audience. This is the case specifically if you hire "macro influencers", aka influencers with around 500k to 1 million followers.
Here are some other benefits you enjoy if you tap relevant social media influencers your target audience loves:
Social proof: Your brand will appear more reliable and trustworthy when a real person they trust vouches for it. People today are painfully aware that celebs get paid big money for traditional ads, so their word means nothing. Influencers, on the other hand, are authentic people. Their words have weight, which can make your brand more credible.
Lower content production costs: Influencers create the content surrounding your brand. That way, it still has a genuine, personal touch that their followers expect of them. This makes influencer marketing very cost-effective. It cuts down on high production shoot costs on your end.
Boost website traffic: Social media influencers can direct their followers to your website to check out your product offerings. This can increase your number of site visitors and, consequently, conversions and sales.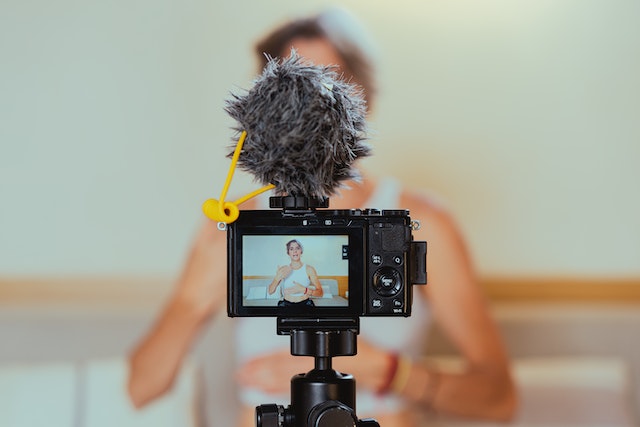 B2B Influencer Marketing Is Also Beneficial to Creators You Work With
But not just your brand gets a kick out of working with influencers. These creators also get a lot in return. Influencer marketing is a business-to-business relationship, after all. Both your brands get more exposure with the help of the other.
Here are some of the many benefits of B2B influencer marketing to content creators with a huge following:
Steam of income: Brands pay social media influencers big money to talk about their brand to their target audience. Some brands even give them free products during and after their promotion services.
More content ideas: When you work as an Instagram content creator for a living, it's easy to run out of ideas for your posts. Collaborating with a brand allows you to widen your horizons and get more creative with your branded content. It's a breath of fresh air from your everyday content.
Professional growth: Landing influencer marketing opportunities with brands is a tell-tale sign that an influencer is doing well in their career. This can open up even more opportunities in the future if they make a huge impact on the campaigns they're working on.
Credibility: Working with renowned brands boosts credibility for influencers, too. Working with household name brands shows your followers that you're an authority figure and expert in your niche.
Opportunities to travel: Many brands send influencers out to Instagrammable locations and events for free. Their job is to post content about these places while highlighting the brand and its products.
How To Create an Effective Instagram Influencer Marketing Strategy
The key to a successful Instagram influencer marketing strategy is choosing the right content creators to collaborate with. It's important to look at what kind of content they make, their target audience, and how engaging they are.
But aside from those, you should also look at how many followers they have. Their follower count determines not just their reach but their engagement too.
There are many kinds of influencers depending on their fanbase size. Each one has a role to play in a brand's influencer strategy.
First, we have the mega influencers (1M followers) and macro influencers (500k – 1M followers). These creators have a wide reach but might not have high engagement rates. They will be excellent for brand awareness campaigns.
Then, we have the smaller-scale influencers. Micro-influencers (10k – 100k followers) and nano-influencers (1k – 10k followers) might not have extensive reach. However, these influencers have extremely high engagement rates. They have a very strong relationship and genuine friendship with their followers. That makes them perfect for sales and conversion campaigns.
Influencers that fall in between these two big groups are called mid-tier influencers (100k – 500k followers). They strike a balance of sizeable reach and significant engagement.
There are three ways to build your influencer strategy and work with these influencers. Let's take a look at each one.
Recruit and Manage Influencers on Your Own
The first way to do influencer marketing is to be hands-on with it and do it yourself. Manually search for social media influencers you think your target audience will find relevant. Then, reach out to them and invite them to collaborate with you.
When you get them on board, you'll brainstorm together how to promote your products. Most of the creative ideation will be on their part. But you must provide input on what you want them to say about your brand.
Managing influencers on your own requires you to set up meetings now and then to see how their posts are faring. You'll also create analytics reports of your influencer campaigns to assess if they've helped reach your brand's goals. This can be tedious but fulfilling for those with a passion for digital marketing strategies.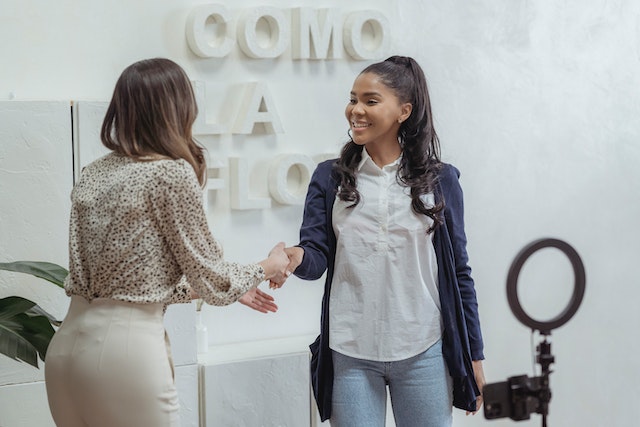 Use an Influencer Marketing Software To Help
Recruiting and working with influencers manually can be time-consuming. If you want a faster, more efficient way to do it, consider using influencer marketing software. These apps allow you to manage your influencer strategy and partnerships from one program.
One influencer marketing platform we love is GRIN. This content creator management platform allows you to organize and maintain relationships with your influencers and their posts. On the platform, you can email your influencers, ship and seed products to them, create reports on their branded content and more. You can even track payments for them here.
We also highly recommend Brandwatch, which has a huge database of influencers that matches you with the perfect ones for your campaign. They also provide tons of research and findings for your target audience, allowing you to craft the best influencer strategy possible. You can also organize your payments, contracts and influencer relationships on the platform.
Hire an Influencer Marketing Agency To Do All the Work for You
You can also hire an influencer marketing agency to sort out everything for you. It's kind of like hiring an advertising agency but with a specialization in influencer strategy and relationship-building. They'll be your mediator as you navigate your influencer marketing campaigns.
Your agency can help recruit the right influencers for your campaign and brainstorm creative content for them. The team will also be in charge of negotiating and liaising with the influencers and ensuring they get compensated properly.
Agencies will also manage your campaign and create analytics reports to show you how well your influencer campaign fared. If a crisis comes up (say, your influencer got cancelled online and now has a questionable reputation), your agency can help, too.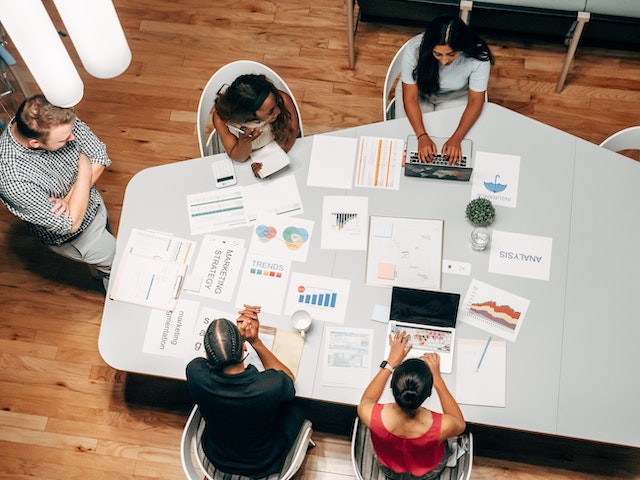 Creative Ideas for Influencer Marketing Campaigns To Inspire You
Because influencer marketing is so popular nowadays, you have to work extra hard to make your influencer's content stand out. Here are a few inspirational creative ideas for your influencer marketing campaigns to make them more interesting to your target audience.
Product Demonstrations and Try-Ons
Give your brand influencer some of your products to use in their content. If you have a beauty brand, encourage your influencer to create a "get ready with me" video using your products. If you have a bikini or clothing brand, tap Instagram models to post photos of them wearing your collection.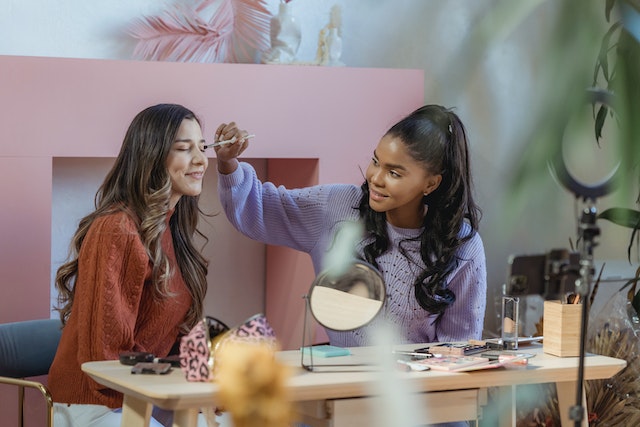 Behind-the-Scenes Content
Instead of doing behind-the-scenes content on your brand page, give an influencer the freedom to do it! Allow them into your business HQ and post content about your company and its products. Introducing your brand to its followers is a fun, creative influencer marketing strategy.
Creative, Attention-Catching Product Reviews
Your influencers can also post non-traditional product reviews that grab people's attention. Instead of posting an OOTD or photo of them holding your product, give them the freedom to make out-of-the-box content. Let them publish funny Instagram Reels with lots of fun storytelling but with your brand at the center. This is great for brands with lighthearted personalities.
How To Choose Creators To Provide Influencer Marketing Services for Your Brand
Aside from follower count and engagement rates, other factors exist for choosing your brand's influencers. Here are some guidelines to follow when choosing creators who provide influencer marketing services:
Make sure their engagements are genuine. If the comments on their posts seem spammy and generic, it may be a sign that their followers are bot accounts, not actual people. If you work with them, you won't be reaching your intended target audience.
Check to see if they reply to their followers' comments. You want to work with influencers that have a strong relationship with their fanbase. This makes them more influential. Don't work with snooty creators who ignore or are rude to their fans.
See if their Instagram aesthetic aligns with your brand's look and personality. You want your styles to be aligned so your influencers' content can fit in with the rest of your branding. Never go for social media influencers who make low-quality, uninteresting content.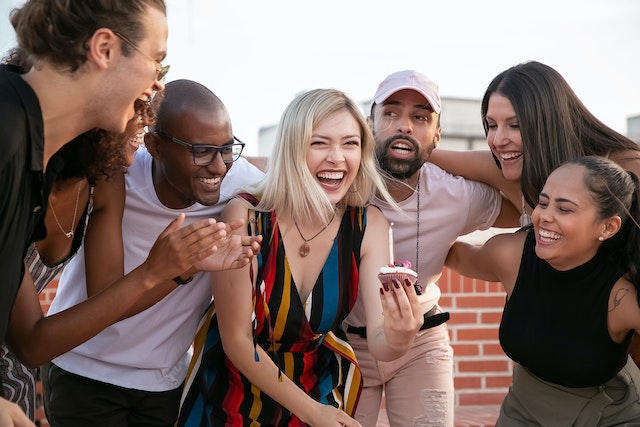 Influencer Marketing Jobs: Can You Make a Living Out of It?
Now that there are tons of influencer marketing jobs available for creators, you might be asking—is it feasible? Should I become an Instagram influencer full-time?
Yes, it's very much possible to center your content creation career on influencer marketing. You can earn a living as an influencer by working with brands, earning commissions from affiliate marketing and more.
The most successful influencers might even speak at workshops to inspire other budding content creators to make a name for themselves.
Of course, there's a lot that comes with the territory of being an influencer. You need to ensure that you consistently put out high-quality content. You must also engage your followers as much as you can to build a good relationship with them. Never take them for granted.
If you can maintain these and grow your fanbase, you are sure to land awesome brand partnerships that pay well.
Influencer Marketing on Instagram Is Here To Stay
As people grow less fond of traditional ads and embrace authenticity more, it looks like Influencer marketing is here to stay. Instagram users listen to real, genuine people. So, if you want to pique your target audience's interest, it's time to start crafting your influencer strategy.
Choose the best macro influencers for extensive reach or nano and micro-influencers for niche topics. Try experimenting with different content ideas, like Instagram Reels, on-ground events and paid partnership posts on the feed. If you execute your influencer strategy well, you'll see an uptick in sales and an increase in engagement for your brand.
And since influencer marketing is lucrative today, it makes sense if you want to start your career as an influencer yourself. The first step to becoming a successful influencer is to grow your following. That's something Path Social can help you with.
Path Social boasts an effective, proprietary targeting algorithm that helps your content reach your intended target audience. From there, you'll see increased engagement and tons of new followers. It's a great way to kickstart your career as a nano or micro-influencer and make your way to the top. Start growing your Instagram community with Path Social today!