Engage With Your Instagram Followers to Improve Brand Performance
On social media, "engagement" is a prized and stress-inducing metric for businesses and influencers. Engagement rate is a more meaningful indicator of brand growth and success, or the lack of both, than follower count. It defines the kind of relationship you have with your audience.
It's essential to keep in mind that engagement is a two-way street. It's a give-and-take relationship. So you need to engage with your Instagram followers to motivate them to engage with you more. Let's look at how you can foster healthy and rewarding engagement.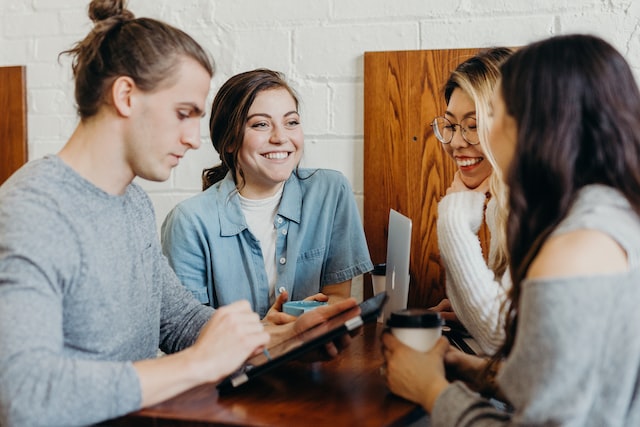 Instagram Engagement: The Basics
Engagement is the measurable interaction your content gets from your audience. It indicates how well you connect with your audience through content. Based on the level of engagement you receive, you can find out if:
You are reaching the right audience
Your content appeals to your audience
Your strategy must align with their interests and needs
Your followers are genuinely interested in or passionate about your brand
On Instagram, engagement comes in the following forms:
Likes
Comments
Shares
Mentions
Saves
Direct messages
Click-throughs
Use of your branded hashtag/s
Why is it essential to engage with your Instagram followers to stimulate higher engagement? Because it's a ranking signal used by Instagram's algorithm to determine how relevant a piece of content is. The earlier you get likes or comments for a post, Story, or Reel, the higher your chances of having your content placed in front of more people. And with more people seeing it, the more engagement you'll get.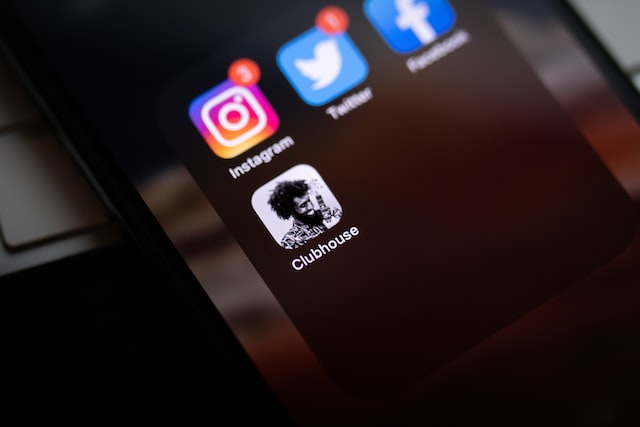 Engagement Calculator
Your engagement rate lets you view your brand performance on Instagram from a strategic perspective. By keeping an eye on your engagement rate, you can figure out where and how to make changes to your content strategy so you can better engage with your Instagram followers.
To calculate your engagement rate, use the following formula:
Engagement rate = (Number of interactions with a post /number of account followers) x 100
This classic formula gives you a number that you can use to compare your performance against your industry's average. However, this formula assumes that 100% of your followers see your content. If you want a more accurate engagement rate based on your content's actual reach, substitute the "number of account followers" with "the number of followers reached." You can find data about your content reach in your Insights.
5 Tips for How to Engage Followers on Instagram
Let's get right down to business. Here are surefire ways to engage followers on Instagram.
1. Level up Your Reels Game to Engage With Your Instagram Followers
Catching people's attention is crucial if you want to have the opportunity to engage with your Instagram followers. It will help if you give them something that will make them stop scrolling. It's hard to do that with still images these days. But with Instagram Reels, users are compelled to pause and watch.
Of course, getting views is not your only goal. You want viewers to reward you with likes, comments, and shares. Make sure to play around with the following Reels features to create videos that will keep your audiences hooked and get them to engage:
Transitions. These allow you to cut smoothly from one scene to the next.
Timed text. Use this feature to identify specific elements or moments in your Reel.
Trending audio. Select trending audio to optimize your Reel for a broader audience reach.
Voiceover. This feature is helpful for how-to or narrative Reels.
Templates. Use a template to simplify the editing process and create a perfectly synced Reel.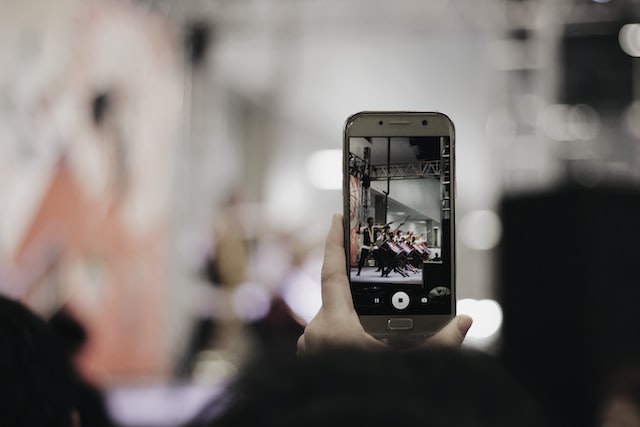 2. Engage With Your Instagram Followers Through Informative Content
Another highly effective way to engage with your Instagram followers is by delivering helpful information they want to save and share. The more shares a post gets, the more people it reaches. Infographics, valuable tips, and other fact-based content relevant to your brand and your audience's interests will help you generate more interest and engagement.
Add an appropriate and exciting caption to your post without simply repeating the information. Remember to add a call to action to encourage your audience to share your post.
3. Inspire More Engagement With User-Generated Content
Remember that engagement is a give-and-take relationship, not a one-way broadcast. You need to take the initiative and actively engage with your Instagram followers. Sharing user-generated content (UGC) serves this purpose in many ways.
When a customer/follower shares a post and tags your brand, you can share it to your feed and your Stories. Sharing UGC shows the owner of the post and the rest of your audience that you appreciate them. Inspire other followers to tag you in their posts and be featured on your page. And as a bonus, it allows you to reach the post owner's audience.
Don't forget to ask the post's creator for permission before sharing the UGC. It's just as essential to give them credit by tagging them in your post.
4. Engage With Your Instagram Followers With Interactive Content
Instagram has many features designed to promote lively interaction. The most popular ones are interactive stickers, a fun way to engage with your Instagram followers. Try these interactive stickers in your regular feed posts, Stories, and Reels to start real-time conversations and learn more about your audience: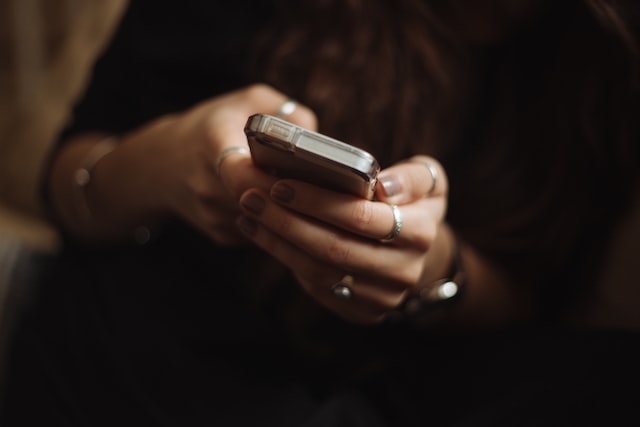 5. Create Authentic and Relatable Content to Invite Quality Engagement
On a platform where "perfection" is the norm, showing raw authenticity is more likely to foster engagement with your Instagram followers. Stories and Reels are the ideal content formats to give your audience a peek into some unedited and behind-the-scenes content.
Introduce your audience to the people behind the curtains or your store staff. Share with them some of your memorable or embarrassing experiences. Go Live and invite your viewers to ask you questions. Relatable content will encourage more likes and comments from your audience, which will bump your reach.
How to Get Engaging Followers on Instagram
If there's one rule for how to get engaging followers on Instagram, it's this: Find followers who are already interested in what you have to offer.
Reaching the right audiences with your content is challenging, so it is easier said than done. With the following best practices, you can increase your chances of putting your content in front of people who are most likely to become highly engaged followers.
Master your hashtag strategy. Experiment with famous, generic, niche hashtag combinations until you find one that works best for your content.
Use location tags. Always tag your business location (if you have one) or locations relevant to your brand and target audience to optimize your content for local searches.
Follow a regular posting schedule. Whether you use a content scheduling tool or post content manually, consistency is crucial to staying visible and relevant to your audience.
Know the optimal posting times for engagement. Find out when your audience is most active on the platform so you can perfectly time your engagement with your Instagram followers. Your Instagram Insights will give you the data you need to identify the best times to post on Instagram.
Get to know your audience. Make sure to find out your followers' latest interests, so you can create content that will appeal to them and help you engage with your Instagram followers.
Promptly reply to comments and DMs. Set aside a schedule dedicated to responding to comments on your posts and messages in your inbox. And make an effort to craft personalized and friendly replies, especially when addressing negative comments.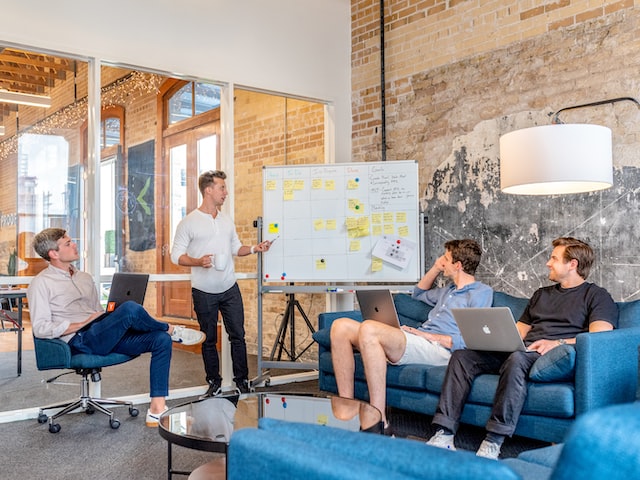 How to See Your Most Engaged Followers on Instagram
Many tools help you see your most engaged followers on Instagram. The platform's native tool, Instagram Insights, is "only available to businesses and accounts with high levels of engagement." And you can only use it on the Instagram mobile app. Instagram Insights allow you to view metrics for your organic and boosted posts.
If you already have a business or creator account, follow these steps to view your Insights and see how many likes, comments, saves, and shares you received for each of your posts:
Go to your Instagram profile.
Tap a post you'd like to view.
Below the image, tap View Insights.
You can also use a third-party tool to see details about your engagement, which you can use to enhance your strategy when you engage with your Instagram followers. Try this free Engagement Rate Calculator, which will measure your engagement rate based on posts, likes, and comments. You can use the Instagram Profile Analyzer for reliable and more in-depth analytics. The free AI tool collects and analyzes valuable and publicly available profile data, including:
Number of followers
Engagement rate
Average user activity
Posting frequency — daily, weekly, and monthly
Popular post times
Number of uploads
Top hashtags used
Top keywords used in captions
Posts with the highest likes
Posts with the most comments
Audience interest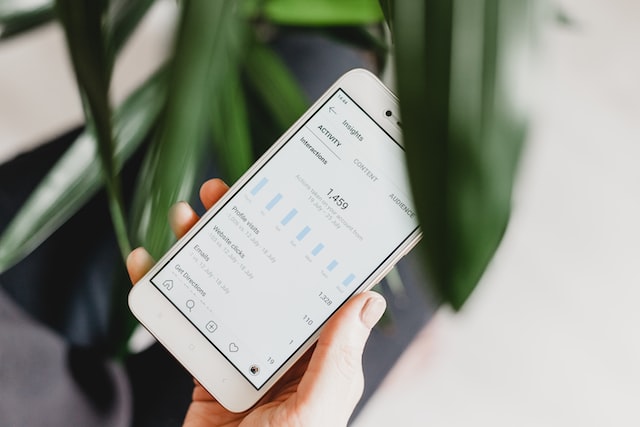 How to Go From 0 to 1000 Instagram Followers
You need a decent follower count to engage actively with your Instagram followers. Going from 0 to 1000 Instagram followers is often the most challenging part of Instagram growth.
You can follow the trend of buying followers for a quick fix to your problem. But before you do, ensure you know the risks involved when paying for followers. If you're still keen on taking this route, check out Mr. Insta to test the waters without getting scammed.
Steady growth with real people genuinely interested in your content should always be your priority. If you need expert help to guarantee that you're growing the right way and to free up more time for you so you can focus on creating amazing content, you should team up with Path Social.
Path Social has a proven track record in Instagram growth. The company tracks down real followers suitable for your brand with the help of their proprietary AI technology designed for precise audience targeting.
Path Social also has an in-house team of social media specialists that employs established content promotion strategies. It means a group of real people does all the heavy lifting in putting your content in front of the right audience. It ensures that you'll get consistent and quality engagement.
Trusted by more than 20 thousand Instagram brands across all niches and industries, Path Social is your best bet for lasting and rewarding growth. Start growing and gaining Instagram followers today!