Instagram Live Badges: Stand Out on Live Sessions
Instagram has transformed into a platform for content creators to quickly connect with their biggest followers. As a fan, you may wonder how to show your support for your favorite influencers, especially during Instagram Live sessions. As a creator, perhaps you'd like to connect deeper with your audience and further monetize your social presence. Both scenarios are possible, thanks to the introduction of Instagram Live Badges. Let's dive deeper into these Fan badges and how they can benefit both the viewer and the content creator.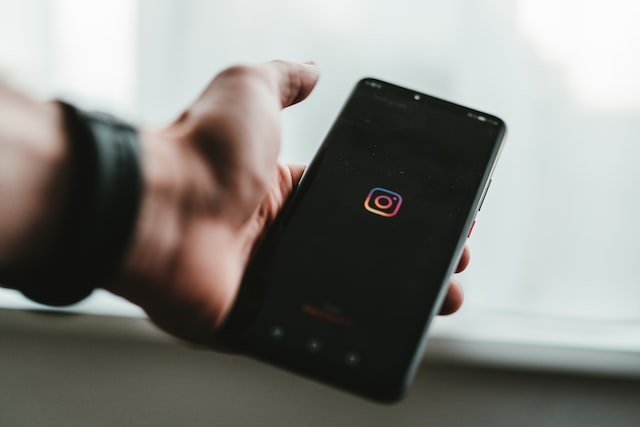 What Are Instagram Live Badges?
So, just what are Instagram Live Badges? A digital way for fans to champion their favorite creators. Badges are available to purchase by viewers of Live stories, creating a monetary opportunity for the host. Once acquired, Instagram Live Badges will appear as a number of hearts next to the viewer's handle. This icon will range from one to three hearts, depending on the purchase level. When you click into an Instagram Live, the badge will stay connected with your name throughout the entire session. The creator will see your comments and questions highlighted. Additionally, they will have the option to pin them, letting your thoughts remain at the top of the conversation. If pinned, your name, comment and badge will be visible to all attendees of the session.
How to Get Instagram Live Badges
Instagram Live Badges are a collaborative affair between both the content creator and the viewer. In order to properly engage and monetize, the creator will need to have Live badges enabled on their professional account. Additionally, the viewer will have to tune in and purchase the badges during the Live session. So, wondering how to get Instagram Live badges? It's easy. Keep reading to learn how to enable, purchase and use this feature for both influencers and fans alike.
Instagram Live Badges for the Viewer
As a viewer, Instagram Live Badges offers an opportunity to stand out and show support, both virtually and monetarily. At times, fans can feel that their beloved influencers are simply out of reach. The Live Badge features acts to bridge the gap between the two parties. How? By creating a deeper and more personal connection, linking the host and their top followers.
Buy a Badge on Instagram Live
It's easier than you may think to buy Instagram Live Badges. When you tune into a Live story, look for the button in the bottom menu. Remember, the creator must have the Badges feature enabled on their account (more on that below). Additionally, you may also see a prompt pop up to encourage you to purchase badges.
To buy a badge on Instagram Live story, follow these easy steps during a Live session:
Tap the Live hosts' profile picture, then the "Badges" icon
Select the badge level of your choice
Follow the instructions through the App Store or Google Play to complete your purchase
Add a comment and tap "send" to start engaging
Once purchased, the badge will appear next to your handle to display your support. Simply send a comment or question in the Live session to become recognized for your purchase and contribution.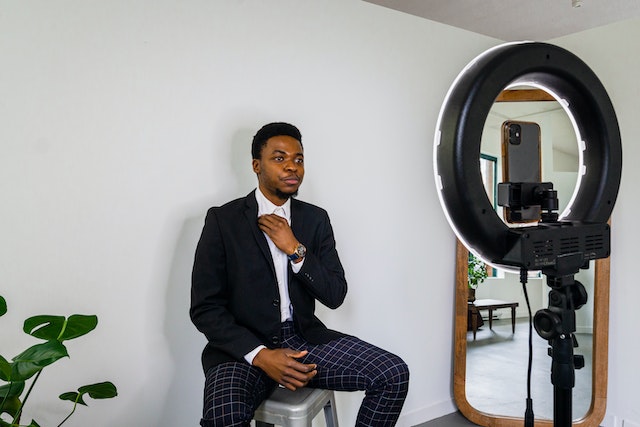 Utilizing This Feature as the Content Creator
Perhaps you're a content creator. It can be hard to identify your biggest social supporters and weed out the inevitable abundance of Instagram bots. Here's where Instagram Live Badges come in handy. To use this feature on your professional account, you'll need to get at least 10k followers and be over the age of 18. Instagram also limits this feature to accounts in a number of select countries.
How to Enable Badges on Instagram
Ready to learn how to enable badges on Instagram and start profiting? You'll simply need to pop into your Instagram account and quickly follow these steps:
Go to "Profile", then "Professional Dashboard"
Select "Grow Your Business", then tap "Badges"
After badges are turned on, head on over to your Live tab
Click on the "Badges" icon located on the left side of your "Going Live" screen
Confirm that you've enabled Instagram Live Badges
You're all set. With this feature enabled, you'll have the opportunity to let your top fans show their support for your content. They are a great way to get more creative, connecting with your followers while also profiting from your online presence.
At Path Social, we've built up an in-house platform of Instagram influencers and a proprietary AI targeting algorithm over the past decade. That's how we reach organic users that will remain interested and engaged. And that's why no one can replicate our results, which means you'll build an Instagram community that lasts! Start growing and gaining Instagram followers today.