How To Turn Off Business Account on Instagram Easily
Businesses and creators enjoy Instagram's marketing ecosystem to showcase their products and services. Instagram, on its part, offers comprehensive tools to help business accounts in marketing their products. Even more, these creators connect with their audience more effectively to promote their brand and gain popularity. However, with time, certain business accounts may want to revert to personal accounts for good reasons. As such, they need to know the feature well enough to know how to turn off 'business account' on Instagram.
There are several reasons why such users opt to make this switch. It can be to enjoy more privacy or use Instagram without the added tools and features. Whichever the case, there are practical steps to take to turn off a business profile on Instagram. Read on to discover why and how you can turn off your Instagram business profile successfully.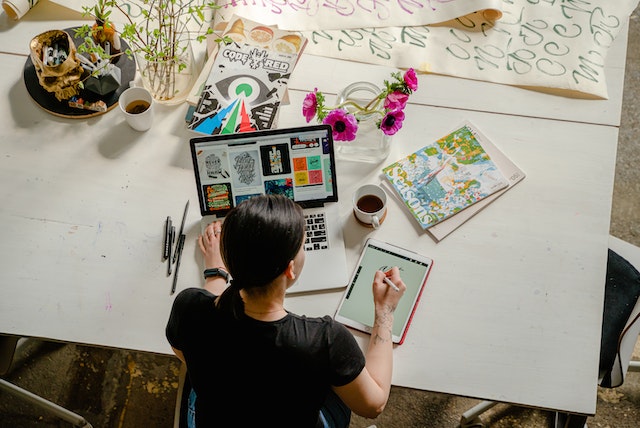 What Is an Instagram Business Profile?
Before considering how to turn off an IG business account, let's first understand what this account is all about. An IG business account is for businesses big and small and brands that want to showcase their products and services on Instagram. Big brands like Apple, Nike, Adidas, and more all have business profiles. They have access to features that personal accounts don't have, such as promoted posts, monetization eligibility, and contact buttons.
One standout feature of an Instagram business account is the Instagram analytics tool. This tool empowers businesses with detailed data about their followers, including age, gender, location, and peak activity times. This information proves invaluable for crafting marketing strategies to reach their target audience.
Business accounts enjoy the benefit of running ads for e-commerce and boosting posts for wider reach. They also have a contact button, which helps simplify customer-business interactions. This button can link to an email address, phone number, or website, making it effortless for customers to connect.
An Instagram business account provides the tools necessary for expansion and audience engagement. However, if you should ever want to switch back to a personal account, keep reading to learn how to do so.
Why Learn How To Turn Off 'Business Account' on Instagram?
Of course, switching your Instagram account to a business profile brings about advanced features and tools on the platform. However, certain reasons may pop up, and you want to switch to a personal account. Let's consider a few reasons why you should learn how to turn off your business account on Instagram.
Change in Preferences: You may have a preference in a business account at the first instance. However, with time, you may want a change by opting for a more casual, personal presence on Instagram.
Privacy Concerns: Privacy is important for many users. Business accounts on Instagram often require you to share contact information and location details, which may be uncomfortable sometimes. However, reverting to a personal account allows you to retain more control over your personal information.
Reducing Analytics and Notifications: While Instagram Analytics offers valuable data, it can overwhelm those not using the analytics to boost their social media strategy. Therefore, to enjoy a more relaxed Instagram experience, switching to a personal account becomes essential.
Trial-and-Error: Sometimes, curiosity leads us down unexpected paths. Sometimes, you create a business account out of curiosity but now find yourself unsure how to use it effectively. In such instances, turning off your Instagram Business account can be the right step.
Change in Business strategy: You may decide to go in a different direction with your social media strategy. With that change in mind, it becomes logical to revert to your account.
Learning how to switch from a business account to a personal one offers flexibility. It allows users to align their Instagram experience with their evolving needs and preferences. Consequently, the option to switch accounts allows users to curate their online identity as they see fit.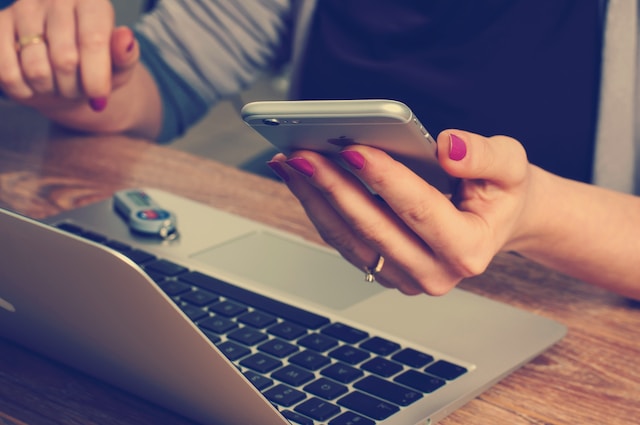 How To Switch to a Personal Account on Instagram
After carefully considering the "why," it is time to learn how to turn off a business account on Instagram. Learning how to switch to a personal account on Instagram is a breeze. In just a few minutes, you can enjoy the simplicity and privacy of a personal account. Here's how to do it:
Open the Instagram mobile app and visit your profile. Tap the options icon in the top-right corner.
A menu will appear at the bottom of the screen. Select "Settings," which should be the first option on the list.
In the "Settings" section, scroll down till you see a section "For professionals."
Select "Account type and tools."
Among the available options, choose "Switch to personal account."
A confirmation prompt will appear, explaining what happens when you make this switch. When you're ready, accept the change.
That's it! Your business profile is now a personal one. You'll retain all your followers, posts, and content. However, some business-specific features like Instagram insights will no longer be available. If you ever change your mind, remember that you can switch back to a Business profile whenever you like.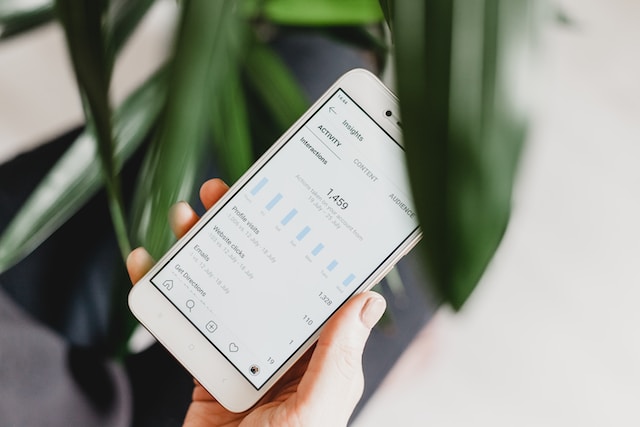 Instagram Private Account: Enhancing Your Presence Further
Now, you are back to using a personal IG account. You can enjoy Instagram's basic features, like posting photos and videos. But that's not all. Suppose you are big on privacy, and switching from a business profile to a personal one isn't enough. In that case, Instagram provides a private account feature. But what does having an Instagram private account mean?
A private account means only approved users can follow you and see your content. Suppose someone who is not following you tries to view your private IG account and posts. In that case, they will see a message indicating your account is private.
There are several reasons why you might opt for a private account on Instagram, including:
Enhanced Privacy: A private account gives you greater control over who can see your content. This is particularly important if you want to keep your personal life separate from your online presence.
Curated Audience: A private account allows you to be selective about who can follow you. This is ideal for those who want to keep their followers list exclusive to friends, family, or a specific community.
If you want to opt for an Instagram account private, follow these easy steps:
Open the Instagram app on your mobile device.
Tap the profile icon in the bottom right corner to access your profile.
Tap the three horizontal lines on your profile page in the top-right corner to open the menu. Select "Settings and privacy."
Scroll down to the "Who can see your content" section in the Settings menu. Then, tap on "Account Privacy."
Toggle the "Private account" button. Instagram will issue a prompt. Confirm by tapping "Switch to Private." Voila! You now have a private IG account.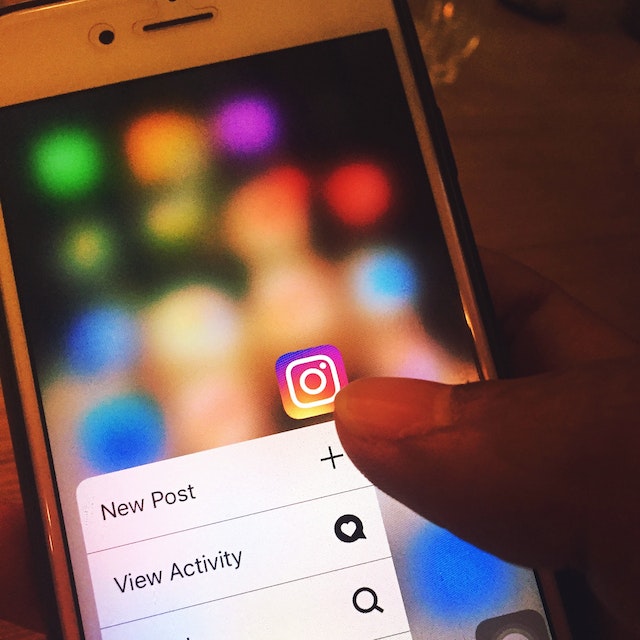 Practical Steps To Consider After Turning off Your IG Business Account
Now, you've successfully made a switch back to a personal account. However, there are a few things to consider as you take on a new change of pace on Instagram:
Review Your Privacy Settings: Check your privacy settings and ensure they align with your preferences. You can make your account private for added privacy.
Update Your Bio: Your Instagram bio may still contain business-related information – take a moment to update it to reflect your new interests or hobbies.
Interact with Your Followers: Your target audience has enjoyed seeing your business-related content. It is now time to engage with them and let them know about your current change.
Explore New Features: As a personal account, you can still use Instagram's features like Stories and Reels. Take this chance to explore different aspects of the platform.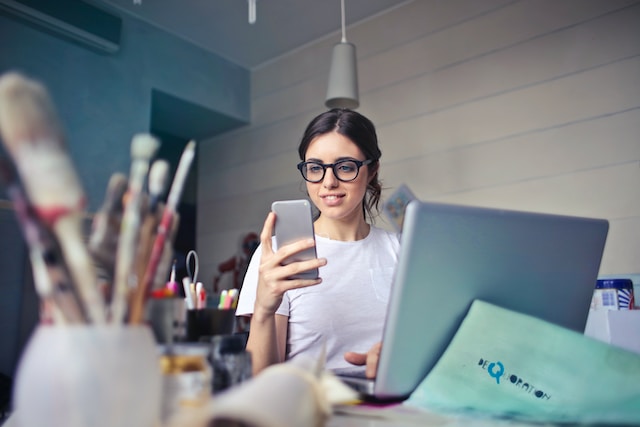 Grow Your Personal or Business Account With Path Social
Turning off a business account on Instagram is pretty straightforward. It allows you to regain control, privacy, and a simplified experience. Additionally, exploring the private account option can enhance your Instagram experience and keep your online presence more intimate.
Whether you maintain a personal or business account, growing your Instagram following can be challenging. However, you can supercharge your Instagram growth organically with innovative growth services like Path Social.
Path Social is a cutting-edge service connecting you with real Instagram followers genuinely interested in your content. It uses advanced targeting techniques to connect you with users who share your interests and passions. Unlike social media bots or spammy methods that other platforms use, Path Social focuses on organic and authentic growth. You can avail yourself of Path Social premium features to quickly grow your account.
You've learned how to turn off business account on Instagram; now, focus on creating and scheduling amazing content for your audience. Also, with services like Path Social by your side, your content will reach the right audience. Ready to boost your social presence on Instagram? Sign up and start growing your Instagram followers with Path Social today.