Getting Started With Instagram Ads for E-Commerce
If you're already running ad campaigns on Facebook, Twitter, and Google, should you still bother with Instagram ads for your e-commerce business? Will this have a significant impact on your business goals? The answer to both questions is "Yes."
Instagram has definitely made a huge impact on consumer behavior and, therefore, on how businesses design their marketing campaigns. The platform is a popular choice for shoppers who want to discover new products, and many buy directly from the app. Instagram ads are no longer just an option, but a necessity for brands looking to reach more people.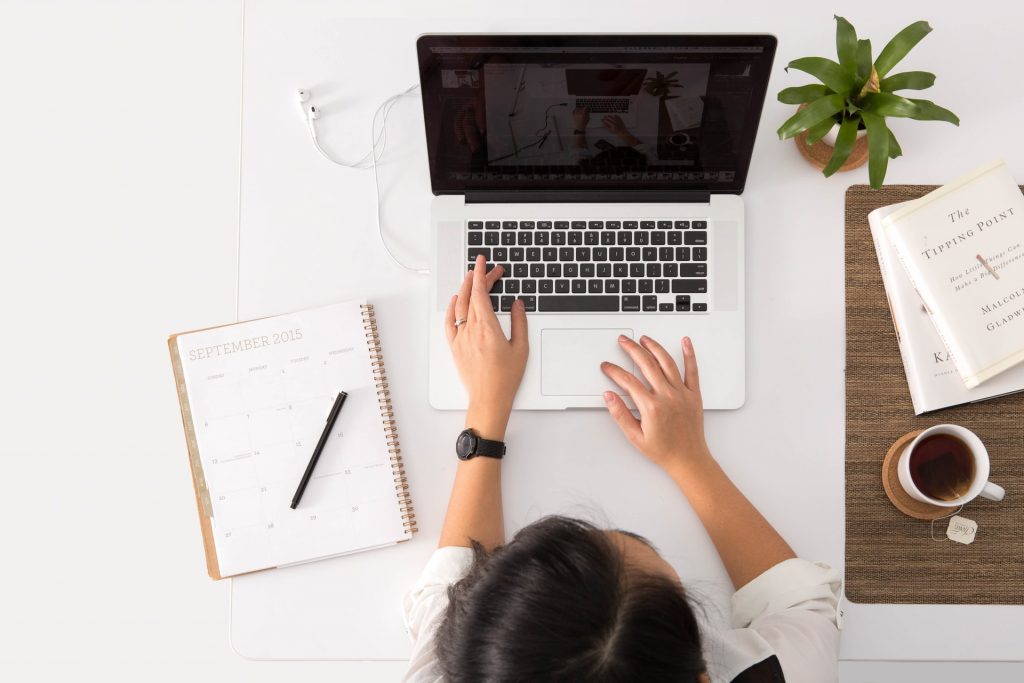 Having an active profile on Instagram also entails optimizing your marketing strategy through sponsored ads. What do you need to run a successful Instagram ad campaign for your e-commerce? Here's your comprehensive strategy guide.
Why Are Instagram Ads for E-Commerce Important?
Did you know that there are more than 200 million business accounts on Instagram worldwide? With millions of advertisers per month on the platform, the only way to stay competitive is to get in on the action.
The platform is an extremely fertile ground for advertisers, but the proliferation of sponsored images also means that achieving and maintaining a decent organic reach has also become incredibly challenging. Targeted marketing campaigns through a properly optimized Instagram ad strategy are crucial to reaching your target demographic and overcoming market saturation.
You must pay to market your brand on Instagram if you want to be a competitive player and achieve your business goals. But it's not enough to just do it because everybody else is doing it; you have to do it right. Instagram's business solutions are highly effective and offer a lot of options for optimization. But there are still ads that fail to deliver desired results — this fact is especially true for first-time advertisers.
As with any other kind of investment, you'll want to get good returns. You must not only know the basics of a good campaign strategy for Instagram ads but also what mistakes to avoid. But, first, let's take a quick look at the advantages offered by Instagram ads.
Why should you start advertising on Instagram?
Flexible pricing. The amount you're willing to bid and the action you want to pay for (cost per click or cost per impression, for example) are the main factors that determine total ad cost.
Instagram ads are easy to set up, customize, and launch.
Quick turnaround time between ad submission and approval. Your ad can be up and running within a few hours.
With a potential reach of 928.5 million, Instagram advertising practically guarantees that you'll reach a significant percentage of your target audience.
Highly segmented targeting capabilities that allow you to specify your preferred audience based on their geography, demographics, behaviors, interests, and other similar criteria, whether they're on Instagram, just within your follower base, or users who have interacted with your other social media pages and/or your website.
How to Run a Successful Instagram Ad for E-Commerce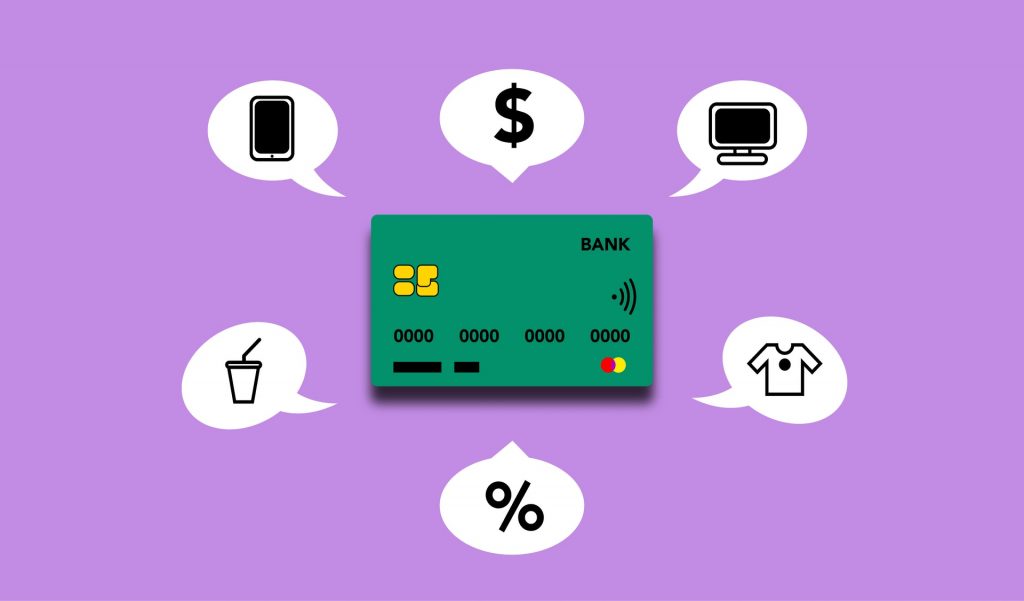 There's no single formula for a cost-effective and high-converting Instagram ad for e-commerce strategy. You must know exactly what your potential customers are looking for. You must be familiar with current trends to create appealing content that will make them take the desired action. You must have campaign objectives that are aligned with your brand's identity, as well as with industry trends and standards.
How to build the right audience for your Instagram ad
Here are some pointers for an appropriate audience-building strategy.
Identify specific locations. You can target your audience by country or state, or even narrow it down to cities or towns.
Specify demographics. Select your preferred age group, gender, language, etc.
Target users based on their interests. Identify individuals based on the apps they like, ads they click on, or accounts they follow.
Target specific behaviors.
Create lookalike audiences based on available customer information.
Customize your ad reach by using available email addresses or phone numbers of current customers.
Create an audience using Instagram's "Automated Targeting," which identifies users who might be interested in your ad/business based on certain signals.
What is your advertising goal?
The creative and copy you'll use with your ad should be guided by your advertising goal. Do you want your ad to drive sales or drive traffic to your website? Instagram Ads Manager allows you to create a campaign for different marketing objectives:
Brand awareness
Lead generation
Increasing conversion
Increasing reach
Driving traffic
Driving a specific type of engagement for your Instagram profile
App installation
Increasing video views
Choose the right Instagram ad format
Instagram ads for e-commerce are, perhaps, the most aesthetically focused compared to sponsored ads on other platforms. There are currently six different ad formats available on Instagram; each one offers different benefits and involves a specific creative approach. Picking the right one for your campaign will depend on your target audience goals, as you have identified above.
Instagram feed ad formats

Carousel (multiple scrollable images or videos)
Single Image
Single Video
Slideshow

Instagram stories ads

Single Image
Single Video
Creating an E-Commerce Instagram Ad Like a Pro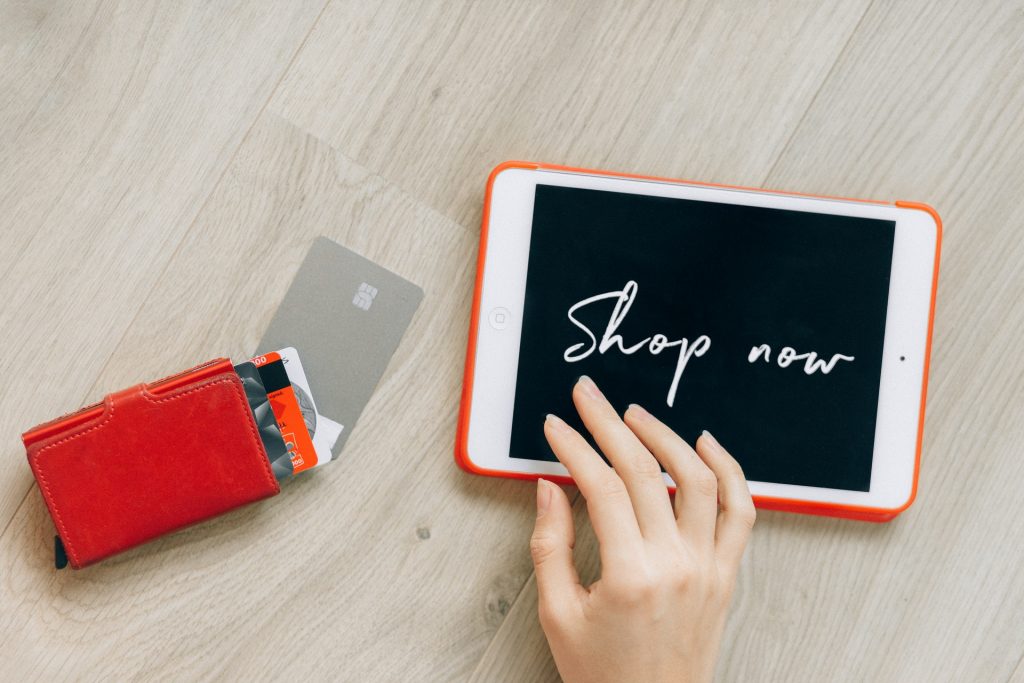 There are many organic growth strategies you can try to build and maintain a solid profile on Instagram. But having sponsored content has also become a necessary component of an effective online marketing strategy — especially for businesses that want to establish their presence on social media. 
You don't need prior experience in creating marketing campaigns to create a successful Instagram ad. But it is highly recommended that you learn as much as you can about best practices, terminologies, and the latest industry trends, among other things. Here are some tips to help you create a campaign that will deliver your desired results.
Use video ads
Videos are more likely to catch your target audience's attention and encourage engagement. They also allow more room for creativity and storytelling. You can give your audience more information and hold their attention longer. Viewers can enjoy a more immersive experience which, in turn, will make them more likely to convert.
Target the right audience
We cannot emphasize enough the importance of proper audience targeting. This must be perfectly aligned with your marketing objective/s. If your goal is brand awareness or increased reach, for example, you can make use of Instagram's Lookalike Audience feature to target users who share similar attributes with your existing customers and/or followers. Instagram ads for e-commerce must also be optimized for the specific niche/industry to make sure that the audience you target will deliver value to your brand.
Create a strong visual impact
Aesthetic value is the bread and butter of Instagram. Don't be afraid to explore extraordinary ideas for your ad's imagery. Remember that uniqueness has become a rare commodity, so the more unique your visual content, the more it will stand out. Just make sure to remain consistent with your brand's identity and your profile's overall aesthetic. What's trending is always a good source of inspiration. But you should also think outside the box so your creative content will not just get lost amidst the prevalent but repeating pattern.
Go organic
Most people find in-your-face advertising off-putting. Users can easily identify a sponsored ad and many are wont to simply scroll through them. You must create an ad that doesn't look like an ad so your audience won't be inclined to skip it. Your photo or video ad should resemble any organic photo or video that typically appears on your target's feed. This is where using user-generated content can come in handy. You can ask your customers to take photos of themselves wearing your product/s, for example, and ask their permission to use these photos in a carousel ad. Alternatively, you can create imagery that simulates an organic setting/backdrop for a specific product.
Create interest and anticipation with a story series
Tell a story with a series of images or videos. People naturally crave seeing the big picture or knowing a story from beginning to end. You can keep viewers invested and engaged by feeding them your story piecemeal. They'll want to know how the story unfolds so they'll always be on the lookout for the next installment. Viewers who catch the middle or end will want to know how your story began.
Using Stories for Your Instagram E-commerce Ads
Every month, 4 million businesses use Instagram Stories ads. This is because hundreds of millions of users use/view Stories on a daily basis. IG Stories ads communicate authenticity; the transient nature of Stories creates their organic quality, and the same is also translated in story ads.
Today, the tagging feature that makes products on newsfeed posts shoppable is also available in Stories. You can tag your products in your story ad to drive customers directly to your product page.
Here are some relevant Instagram Stories statistics.
50% of people have made an off-platform purchase after seeing a product/service in Stories.
A number of studies have consistently shown that Story Ads increase ad recall, purchase intent, message association, and click-through rate.
Mobile-shot content in Stories look more organic and authentic and outperform studio-shot ads 63% of the time.
Drawing attention to the CTA button in a Story ad leads to more clicks 89% of the time.
Instagram Ads for E-Commerce KPIs You Should Know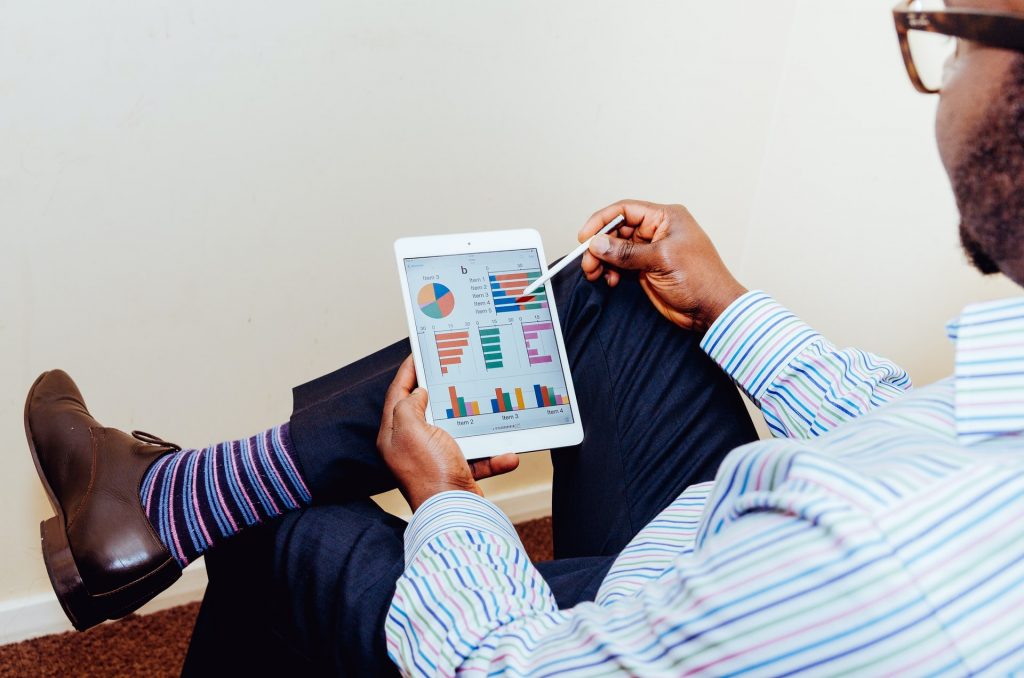 Key performance indicators, or KPIs, will tell you how well your ad campaign is performing. You have to keep track of these goal-specific metrics to determine if your strategy and, more specifically, your ad customizations are generating the results you want. You can use your KPIs to identify elements in your campaign that you can still optimize for specific objectives. Below are the KPIs you should pay attention to.
Follower increase rate
Whether you're tracking your follower growth rate per month, quarter, or year, this KPI will tell you if your content strategy and ad campaign/s are effectively driving your follower numbers upward or downward. You should also take note of how fast the rate of acceleration or decline is and which specific factors are contributing to it.
Audience reach
How many people are you able to reach with your ad after a week of its launch? After two weeks? After a month? Are the numbers as expected or way below your target?
Engagement rate
This is calculated by dividing a post's total reach by the total number of users who engaged with it and then multiplying that number by 100. Average engagement rate benchmarks on Instagram vary per industry. The overall average rate on the platform is 1.22%. You must also have a monthly/quarterly/yearly benchmark set for your brand to measure your progress over time.
Conversion rate
Out of your total reach, how many people who visited your website are taking the action you desire? If you have a high reach but low conversion rate, your visitors may be encountering issues on your website that are causing them to drop off.
ROI from Instagram
How many closed orders originated from your Instagram ad? You'll be able to track this and get a real measure of your ROI from Instagram if you have a CRM system that translates Instagram data into per-user data. This metric will tell you if your ad spend on Instagram is worthwhile.
When you run Instagram ads for e-commerce, you'll be able to keep track of your metrics through Instagram Ads Manager (as well as through Facebook Ads Manager). You must not only know which metrics are relevant to your campaign but also how to interpret the numbers.
Final Thoughts
Instagram has one of the highest user engagement rates among all other social media platforms. Aside from the impressive numbers, the quality of engagement on the platform also makes Instagram a goldmine for businesses. The competition is tough, to say the least. Instagram's algorithm is constantly changing. These factors make the task of increasing and maintaining organic reach extremely challenging.
Instagram's business solutions, fortunately, offer a number of opportunities to help businesses across all industries achieve their marketing goals. When done right, Instagram ads can deliver your desired results and help you sustain your progress.
Instagram ads may seem overwhelming, at first, especially for startups. But if you're looking to grow your follower base and page engagement, you can easily set up a basic campaign to test the waters and learn the ropes. If your goal is to stay competitive and boost your sales, Instagram ads can also help you properly kickstart a marketing campaign that works.
Partnering with a legitimate growth service is another good option for you if you've been struggling to grow your organic reach. You may have amazing content but are unable to reach the right people with it. A growth service, like Path Social, can deliver authentic followers through advanced AI targeting. Path Social's in-house team of social media experts then organically promote your content to the right audience. This formula ensures that you get followers who are genuinely interested in what you have to offer. You can start building a lasting community of highly engaged followers today! Sign up with Path Social now!