Instagram Lite: A Lightweight Version for Limited Resources
If you know what Instagram is but haven't heard of IG Lite – then you are at the right place! Instagram Lite provides a convenient solution for users who face storage and network limitations. Offering essential features and efficient resource usage enables a smoother Instagram experience on devices with limited capabilities.
Some devices have low specifications, while some users have poor connections. This version of Instagram allows everyone to use the application, even with limited resources.
If you're wondering what is Instagram Lite? This blog answers all your questions and concerns. Read on!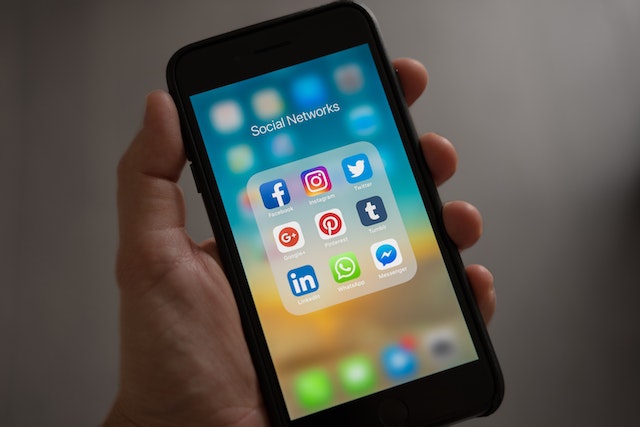 What is Instagram Lite?
"What is Instagram," or IG Lite in simple words, is a slimmed-down version of the popular photo and video-sharing platform, Instagram. It takes care of users with constraints like limited storage space and slower internet connections.
Insta Lite offers a streamlined experience for users who want to share and add multiple photos and videos without the bells and whistles of the full Instagram app. Therefore, the app retains some of the core functionalities that make Instagram so popular despite its lightweight nature.
What is the Difference Between Instagram and Instagram Lite
Let's see what is the difference between Instagram and Instagram Lite. Instagram Lite allows users to easily capture, edit, and share their favorite moments easily. The simplified interface ensures a hassle-free experience, allowing you to focus on what matters most—sharing your experiences via visual stories. You can benefit from this feature on both Instagram Lite and regular versions.
Moreover, Instagram Lite doesn't skimp on essential features like Instagram Stories and IGTV. You can still engage with your favorite Stories and explore a wide range of long-form IGTV content, all while using less data and space.
IG Lite can run smoothly on entry-level and low-end Android devices. It minimizes resource consumption, enabling users with modest hardware specifications to enjoy the app without experiencing lag or slowdowns. On the other hand, the regular version consumes considerable space compared to the lite version.
Similar to the regular version, Instagram Lite supports multiple languages, allowing users from various regions to use the app in their preferred language. It is important to check if it is available in your specific region, as availability may vary.
The Lite configuration is in conformity with a whole range of Android devices, including entry-level devices. Before downloading, we suggest you check the system needs to ensure compatibility with your particular Android phone model.
Limitations and Trade-offs of Using Instagram Lite
While Instagram Lite offers a lightweight alternative to the standard app, there are a few limitations to consider, such as:
Limited Features: It focuses on the essential features of photo and video sharing. Advanced functionalities such as filters, extensive editing options, and certain camera features may not be available in the Lite version.
Reduced Animation and Effects: It may have reduced animation and effects compared to the standard version due to its lightweight nature. This trade-off helps ensure optimal performance on entry-level and low-end devices.
Potential Feature Updates: As Instagram Lite continues to evolve, META is adding new features and improvements over time. It's important to stay updated with the latest versions to take advantage of any enhancements.
Pros and Cons of Instagram Lite
If you plan to switch to the lighter version of Instagram, comparing the merits and demerits is significant. Following are some key points:
| | |
| --- | --- |
| Pros | Cons |
| ✔ Smaller app size and storage | ✘ Limited features and functionalities |
| ✔ Reduced data consumption | ✘ Less advanced editing options |
| ✔ Faster performance | ✘ Absence of certain filters |
| ✔ Optimized for entry-level devices | ✘ Limited access to newer updates |
| ✔ Simplified user interface | ✘ Not available for iOS devices |
| ✔ Data-saving features | |
Downloading and Installing Instagram Lite on Android
If you're excited to embrace the lightweight Instagram experience offered by Instagram Lite, follow these simple steps to download and install it on your Android device:
Check Device Compatibility: Before proceeding, ensure that your Android device meets the compatibility requirements for Instagram Lite. It should be running a compatible version.
Visit the Google Play Store: Open the Google Play Store on your Android device by tapping its icon.
Search for Instagram Lite: In the search bar at the top of the Play Store, type "Instagram Lite" and tap the search icon or hit Enter.
Locate the App: Look for the official Instagram Lite app in the search results. It should be labeled with the Instagram logo and "Lite" underneath.
Select the App: Touch the Instagram Lite app icon to access its page on the Play Store.
Note the App Details: On the app's page, you'll access details about its features, size, and user reviews. Please view this information.
Download and Install: To install the app, touch the "Install" button to install the app. The app will start downloading and installing on your device. The download size is starkly smaller than the full Instagram app.
Open the App: When the installation is complete, touch the "Open" button to launch the app.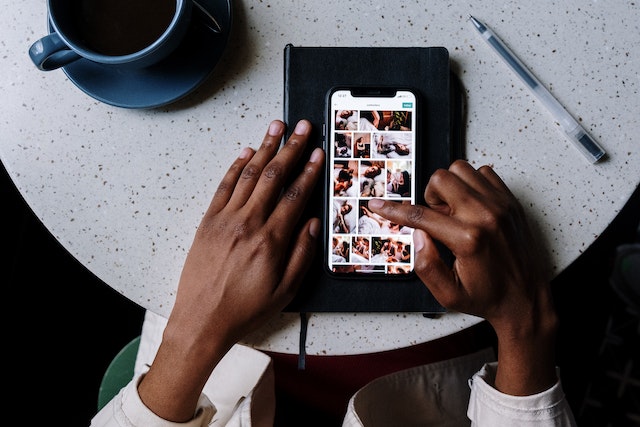 Navigating Instagram Lite
Here is a brief tour of its user interface and layout.
Home Feed: The Home Feed is where you'll find a selected number of posts from accounts you follow. Scroll vertically to find the latest updates and touch any post to view it more deeply.
Navigation Icons: You can view the navigation icons at the end of the screen. These icons enable you to shift between different sections of the app.
Search: Tap the Search icon to find new accounts, trending posts, and popular hashtags. You can look up specific users, hashtags, or places to find the available content.
Upload: The Upload icon, presented as a "+" symbol, enables you to post your photos and videos with your followers. Touch it to access your phone's gallery and choose the content you intend to upload.
Notifications: The Notifications icon is available as a heart symbol. It shows the activity related to your account, such as likes, comments, and new followers. Stay updated with the latest activities from the accounts you follow.
Profile: Touch the Profile icon to view your Instagram Lite profile. There, you can view and edit your bio, posts, followers, and the following count and modify different settings associated with your account.
Uploading and Sharing Content on Instagram Lite
Touch the Upload Icon: On the bottom navigation bar, tap the "+" icon to start uploading.
Select Media: Instagram Lite will access your device's gallery. Choose the photo or video you want to share by tapping on it. You can also select multiple items to create a carousel post.
Enhance and Edit: The app offers basic editing tools to enhance your media. Apply filters, adjust brightness and contrast, crop, or add captions to your content.
Add Captions and Hashtags: Write a compelling caption for your post that describes the content or expresses your thoughts. You can also include relevant hashtags to increase the visibility of your post and reach a wider audience.
Tag friends: If friends are in your photo or vidTouchsing the "Tag People" option. This enables your followers to find the accounts of the individuals you have tagged.
Select Sharing Options: Instagram Lite provides choices to change the visibility of your posting. You can only share it with your followers only or show it to the larger Instagram community by selecting "Public."
Share Your Post: Once you are happy with your caption, hashtags, and tagging, touch the "Share" button to publish your post. The app will upload your photos and videos and show them in your followers' feeds.
Interact with Your Audience: As your post starts receiving likes, comments, and shares, you can remain in touch with your audience by answering their comments and by liking them.
Instagram Lite is a compact version that can work on lower-specification devices. So, it may not have the full features and luxury of the fully advanced and modern version. However, users can rejoice in the basic purpose of Instagram: forging relationships with friends and family.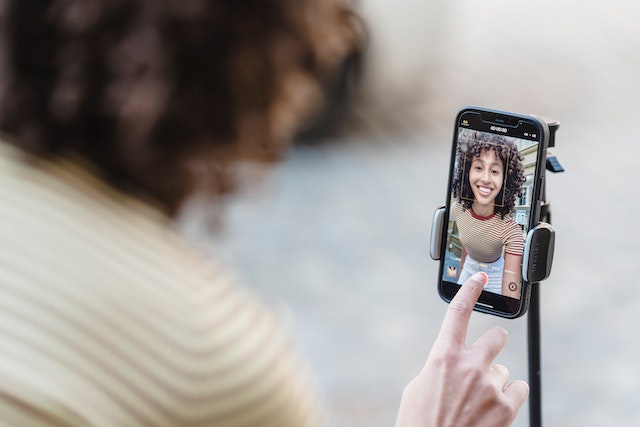 Exploring and Interacting with Instagram Stories and IGTV Content
Instagram Stories allow users to share moments from their day in a temporary format that disappears after 24 hours. To view Stories on Instagram Lite, tap the circle profiles at the top of your feed. You can swipe left or right to browse through different Stories from accounts you follow. Moreover, you can touch a Story to view it in full screen and come in contact with it by sending direct messages or reacting with emojis.
IGTV (Instagram TV) is a feature that enables users to upload and watch longer versions of videos. In Instagram Lite, you can view IGTV videos by touching the "IGTV" icon at the top of your feed. You can find videos from crs and channels that you follow or discover new content based on your interests. IGTV provides an enhanced viewing experience, allowing you to like, comment, and share videos that reverberate with you.
Using MEmu Android Emulator to Use Instagram Lite on Desktop
If you prefer using Instagram Lite on your PC, you can use MEmu Android Emulator to bring the mobile experience to your desktop. This powerful emulator allows you to run Android apps seamlessly on your computer, including IG Lite. Follow these steps to install Instagram Lite on your computer with MEmu:
Download MEmu Android Emulator: Open the official MEmu website and download the emulator software that compliments your OS.
Install MEmu: When the download culminates, run the installer and follow the on-screen recommendations to install MEmu on your computer.
Launch MEmu: Launch the MEmu on your screen when the installation is complete.
Sign in to Google Play Store: After launching MEmu, try signing in to your Google account or make a new account to reach the Google Play Store.
Search for Instagram Lite: Access the Google Play Store within MEmu and look for "Instagram Lite" in the search bar.
Install the App: Find the official Instagram Lite app from the results available and open the "Install" option to start the installation process.
Launch the App: When installing, open IG Lite from the MEmu home screen or the app drawer.
5 Benefits of Using MEmu for Instagram Lite on PC
By using MEmu as your Android emulator for Instagram Lite on PC, you can enjoy five advantages that enhance your overall experience, such as:
Seamless Performance: MEmu offers a smooth and responsive emulation environment, allowing you to run Instagram Lite seamlessly on your PC without lag.
Customization Options: MEmu provides a range of customization options, allowing you to tweak the emulator settings to match your preferences and optimize the performance of the app.
Multi-instance Support: With MEmu, you can run multiple instances of Instagram Lite simultaneously, managing multiple accounts or interacting with different features conveniently.
Keyboard and Mouse Integration: MEmu allows you to map keyboard keys and mouse buttons to specific app actions. It provides a more efficient way to navigate and interact with the app.
Screen Recording: MEmu offers built-in screen recording capabilities, enabling you to capture and share your IG activities effortlessly.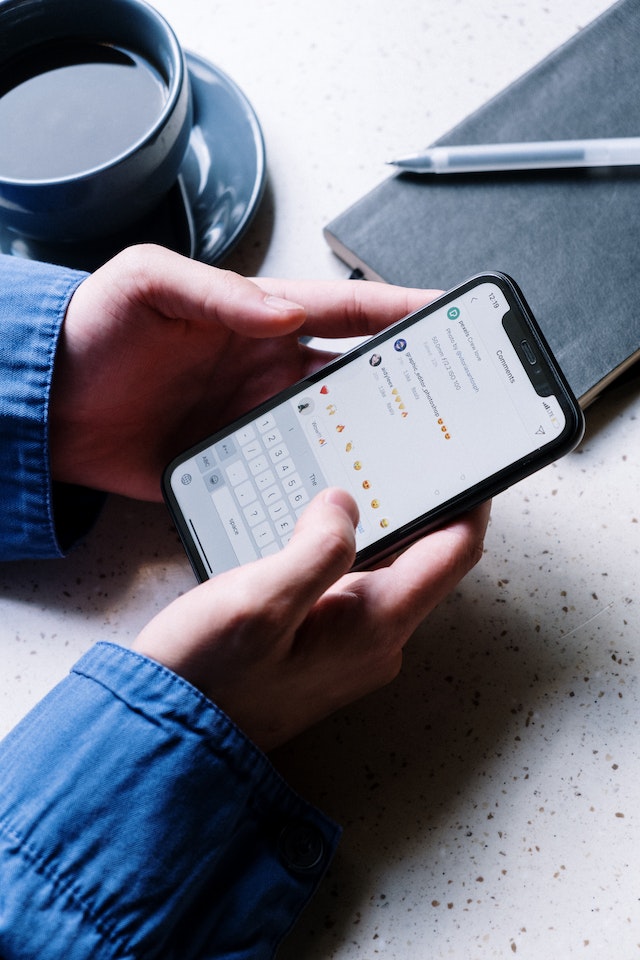 Is Instagram Lite free?
Yes, Instagram Lite is free to download and use. It enables users to experience a small-sized version of the normal Instagram app. However, you might be charged a data fee from your internet service provider while using the app, as it hinges on your mobile data plan.
Which is better, Instagram or Instagram Lite?
The response to this question depends upon your specific requirements. It depends on your device and internet connection. If your device has good specifications and a stable internet connection, go for the primary version.
However, Instagram Lite may be a suitable choice if you have a small storage space, a slow network, or want a small app that takes less data. It provides essential features while optimizing resource usage. Ultimately, the choice between Instagram and Lite depends on your device capabilities and personal preferences.
Can I use both Instagram and Instagram Lite?
You can use both Instagram and Insta Lite on your device. This allows you to switch between the standard version and Instagram Lite based on your preferences and requirements. Both versions work well with timely updates. It is important to consider that there can be different features and user observations for versions.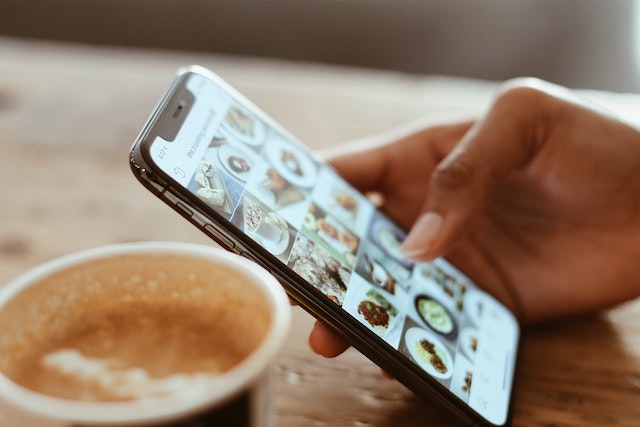 Instagram Lite vs Regular Version in a Nutshell
While Instagram Lite has some limitations compared to the standard version, such as reduced editing tools and camera effects. It balances these trade-offs by offering a smaller app size and optimized resource usage. This makes it an attractive option for those seeking a more data-friendly and accessible Instagram experience.If you're looking to grow your Instagram following and build a thriving community, Path Social can help. we can connect you with organic users who are genuinely interested in your content. We have state-of-the-art AI algorithms and an in-house pool of Instagram influencers that can benefit your business. Experience the power of Path Social and start growing your Instagram followers today.