What Is Instagram? A Complete Guide
If you are new to social media, it can certainly feel overwhelming. There are numerous different platforms to choose from, all focusing on unique ways of sharing content. How do all these differ And exactly what is Instagram?
What started as a photo-sharing app has quickly evolved into a powerful marketing tool. This free app is available on both iPhone and Android and offers a web-based version. Instagram's user base continues to expand, with individuals and businesses using the app to share their content.
There are currently over 2.35 billion monthly active users on Instagram. Are you ready to become one of them? If so, keep reading on as we cover everything you need to know about the social media platform. You'll be one of their daily users in no time.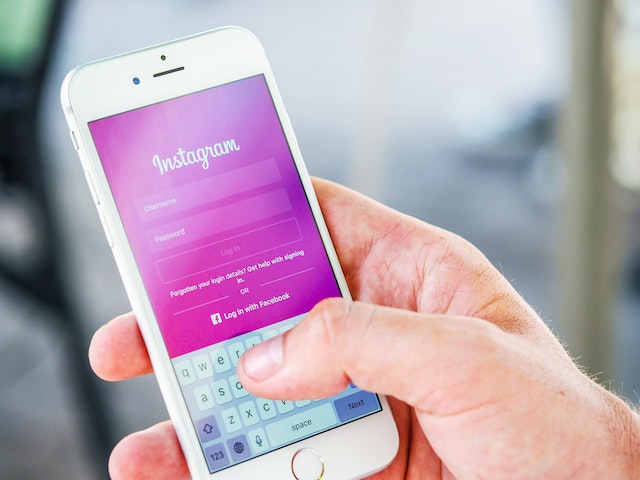 What Is Instagram Used For?
Let's begin with answering the question, what is Instagram used for? Essentially, it is a virtual space for people to upload photos and videos, commonly called content. This lets users share pieces of their lives with their followers, friends and family. These followers, in turn, can view, comment and like the shared content.
Another thing on the list of what Instagram is best used for. You are creating and maintaining relationships. Social media is a great way to stay in touch with people worldwide. You can direct message other users and share content with specific followers through the app.
Instagram also allows everyday users to connect with celebrities as well as businesses. It's a great way for actors, musicians and sports stars to better connect with their fans. The app has even led to an emerging career niche – the influencer. Ready to learn more about using Instagram for business purposes?
The Business Benefits of Understanding What Is Instagram
In addition to personal use, many brands and business owners look towards Instagram for marketing purposes. As we mentioned above, it can be a powerful tool. Are you wondering about the business benefits of understanding what Instagram is? We're here to highlight a few.
The main benefit is, of course, brand recognition. Whether starting a small business or learning to become an influencer, it's all about getting your name out there. Growing your social media presence is vital to furthering your success – and profits. You can reach new potential customers and clients by promoting and advertising on social media.
Setting up an Instagram business account also unlocks many helpful solutions and analytics. These include Instagram ads, direct product shopping and personalized marketing plans. With their help, you can grow your brand and expand your network reach. They even have a dedicated Instagram help center just for business accounts.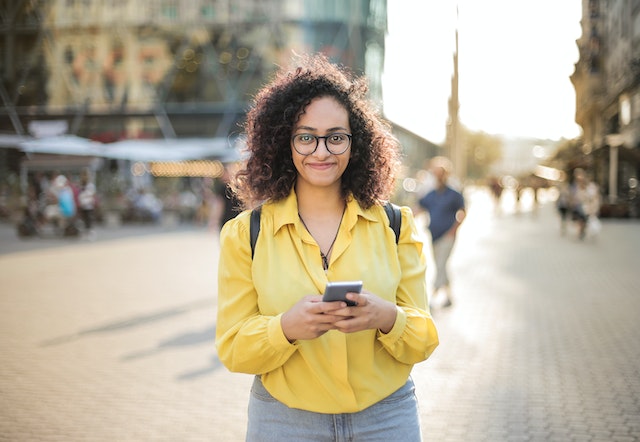 What Is Instagram: Getting Started With the Basics
Now you are all caught up and can quickly answer what Instagram is. Next, it's time to learn how to start using the platform. Once you achieve that, you can begin sharing content with friends and family. The social media platform is a great way to create and maintain lasting connections.
Keep scrolling below, as we will cover all the steps you need to take to create your Instagram account. While this may sound intimidating – don't worry, we promise it is easy. From signing up to creating the perfect profile picture, we are here to help.
What Is Instagram: How to Sign Up
Perhaps you have wondered what Instagram is and how to sign up for an account. Let us walk you through the process if you're unsure about it. Grab your smartphone or computer and keep reading to learn the necessary steps.
First, download the app from the App Store (iPhone) or the Google Play Store (Android). If you don't have a smartphone, you can access Instagram from a computer by going to Instagram's website.
Next, click on the Instagram icon on your phone screen.
You'll select create a new account if you're on an iPhone. For Android users, look for sign up with an email or phone number.
Enter your phone number or email address – whichever you prefer. Note that using your phone number will require sending a confirmation code to your phone.
From here, the screen will prompt you to create a username, password and profile info.
Once you sign up, you can follow others, and your news feed will show their posts and stories.
Congratulations, you have just created your very own account.
What Is Instagram: How To Select a Handle
As mentioned above, you must select a username when you sign up. This is also commonly referred to as an Instagram handle. Keep in mind that there are a few requirements Instagram has in place for these names.
What is Instagram's policy on accepted usernames? It can contain characters and numbers, although there is a 30-character limit. Periods are the only memorable characters that are allowed at this time. And, of course, your username must be unique to you.
It's common to change your mind over time. Luckily, changing your Instagram username is easy. Whether you have a new legal name, a different business venture or want to change things up, you can. Follow our steps below for how to test out a new handle.
Open your Instagram account and access your profile.
Select edit profile from here, just below your name and profile picture.
A new screen will pop up, from which you can change your display name, username or profile photo.
Tap on the username and enter your new handle of choice.
Select done from the upper right-hand corner of the screen.
What Is Instagram: How To Set Your Profile Picture
The next thing you will want to do to complete your profile is choosing a profile picture, sometimes called an Instagram PFP. I Located it at the top left-hand side of your profile; this image can set the stage for your entire grid. So as you can imagine, learning how to change it is an important lesson that falls under learning what Instagram is.
Follow these easy steps to upload a new one or change your existing picture.
Open your Instagram account and tap your profile picture in the bottom right corner.
Next, tap edit profile and click edit picture or avatar.
From here, you can choose a photo from your phone's photo library or take a photo with Instagam's built-in camera.
Once you have your image selected, tap done
Remember that your profile picture is the thumbnail picture people see when they scroll through their new stories. Instagram displays this at the top of your home feed. Users will tap on your profile picture to play your story sequence.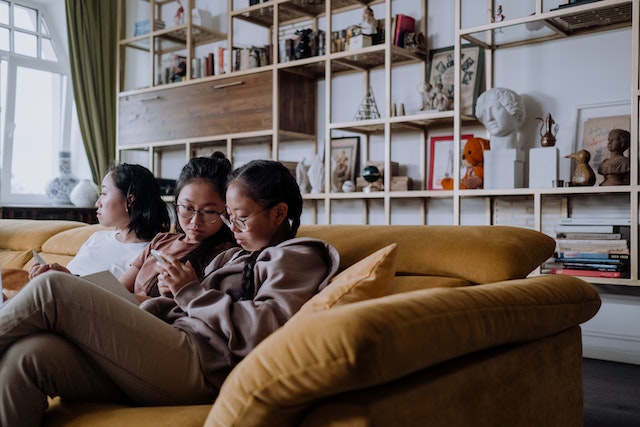 4 Popular Instagram Features You Need To Know About
You may be confused if you are new to Instagram or just an infrequent user. Maybe you aren't current on all the social media app features. After all, when you first sign up, there's much to take in. The jargon alone can leave your head spinning from stories to reels and DMS.
So, what is Instagram – and how exactly do you share content through the app? We are here to answer your questions. Below, we highlight four of the app's most popular features for posting videos and staying in touch with others. Keep reading below, and you'll be an Instagram expert quickly. We suggest opening your account to check things out as we go along.
1. What Is Instagram Story Feature?
What is Instagram's most prominent feature? Many consider it to be Instagram stories. Stories launched in 2016 quickly became a favorite way for users to share content with friends and followers. Stories offer an easy and instant way to post whatever is on your mind.
They let you quickly share moments throughout the day, captured in a photo and video format. Stories appear together in sequence, creating something of a slideshow. You can even re-post another user's story if they have added your handle as a tag.
Users can access and view Instagram stories by scrolling through the stories icons at the top of their feed page. They can also access someone's profile and tap on the profile picture to tune into their stories. It's important to note that all Instagram stories disappear after 24 hours.
2. What Is an Instagram Reel?
When it comes to sharing content, reels are another popular method. This is an important topic when learning about what Instagram is and its features. So, what is an Instagram reel? They are short, 15-90 second multi-clip videos that let you add editing features such as audio and other special effects. You can create Instagram reels in a short series of separate clips or one continuous video stream.
With a focus on content creation, they let users post engaging and fun videos to share with a broad audience. After learning how to make a reel on Instagram, you can post and share it with your friends and followers.
Your profile features a separate tab to hold your reels, making it easy for followers to locate them. Any reel you post will be available virtually until you physically delete it. This sets it apart from Stories, which, as you now know, expire after 24 hours.
3. What Are Instagram Notes
Instagram notes are one of the social media platform's newest features. The app first launched as a test feature in July 2022. They officially went into rotation in December of the same year.
So, what is Instagram's note feature? You can share these phrases with your followers – with a maximum of 60 characters. Think of it as a way to make announcements or leave updates for others to see. Many have likened the feature to an away message on AOL Instant Messanger.
To view these notes, access your message inbox. Across the top of the screen, you will see thumbnail images of the people you follow, along with their notes. You can even send responses to your friend's notes, which you deliver to them as a direct message. Don't worry; we will dive deeper into that feature next.
Ready to try making your own Instagram note? Follow the below steps!
Open your app and swipe right to open your message inbox.
In the top left-hand corner, you'll see your profile picture. Underneath, click on leave a note.
Jot down your message and choose who can view it. When complete, hit share to publish your Instagram note.
You are all caught up on what are Instagram notes. Remember that, like Instagram stories, notes disappear after 24 hours.
4. What Is a DM on Instagram?
Next, let's talk all about Instagram messages. If you are new to the platform, you may wonder what a DM on Instagram is. This abbreviation stands for Instagram direct messages. It is an in-app way for users to communicate with each other. Through Instagram, you can send messages to one (or multiple) people with text, photos or videos.
The app also lets you send posts and account profiles through direct messages. Many use this feature to communicate with friends, families and followers quickly. You can also send direct messages to your favorite influencers and celebrities. However, remember that if you send a message to someone who doesn't follow you, it will appear as a request in their inbox.
When understanding what Instagram is, knowing what others can see is essential. When you open and read a message, it will show a read status underneath, commonly called a read receipt. This appears both on your end and on the sender's end. It lets them know that you have opened, read and received the message.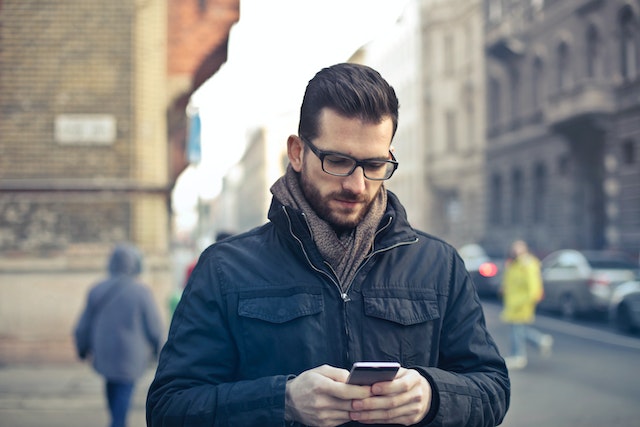 What Is Instagram Restrict Mode?
Finally, allow us to address the question of what is Instagram restrict mode. This built-in feature will let you choose who can see and interact with your private or public profile. By activating this, you limit a person's access to your content on Instagram.
Restrict mode gives your social experience enhanced safety and privacy. You have better control of many things, including what comments appear on your posts and who can see that you are online.
Additionally, placing someone in restrict mode will automatically turn their direct messages into message requests. This will let you view them before accepting them, a great way to read your Instagram messages without being seen.
Any comments a person in restrict mode leaves on your feed posts will only be visible to them – and not your other followers. You can manually approve others to have visibility on the comment if you so choose. When you place someone in restrict mode, you also won't receive any notifications from that person.
At Path Social, we've built up an in-house platform of Instagram influencers and an AI-targeting algorithm over the past decade. That's how we organically target and reach users that engage in your content. And that's why no one can replicate our results, which means you'll build an Instagram community that lasts! Start growing and gaining Instagram followers today.