Instagram Location Tags: Boosting Your Online Presence
Without any doubt, Instagram is a visual haven for captivating images, short-form videos, and engaging captions. With its numerous features, one that stands out is the Instagram Location tag. This feature allows you allows you to connect and reach more global users.
Interestingly, an Instagram location tag is also helpful for businesses and brands wanting to reach their audiences in specific regions. Also, with the shift in how the Instagram algorithm displays content to users, this feature helps to push your content to your target audience's feeds.
But you may wonder how you can use this feature effectively and how you can create one for your Instagram posts. Well, you need not look elsewhere, as this guide provides all there is to know about IG location tags!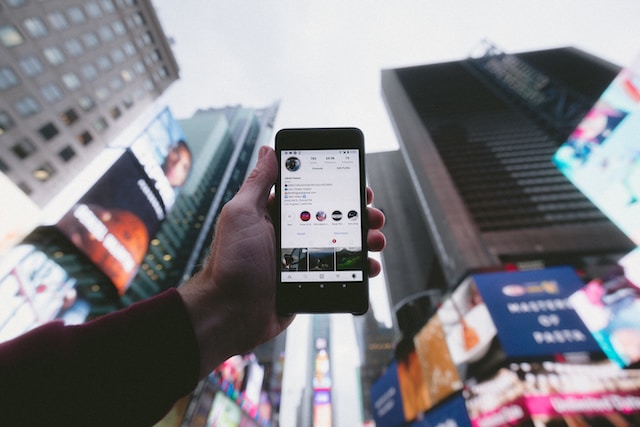 What Is Instagram Location Tag?
Instagram serves as a global connector, uniting users from all corners of the world. This opens doors for businesses to tap into the international market. In today's landscape, marketers harness Instagram location tagging to pinpoint potential clients strategically. It then begs the question: What is an Instagram location tag?
A location tag on Instagram is a feature that allows you to imprint your location on a photo or video. Based on latitude and longitude coordinates, this tag anchors your Instagram content to a designated spot.
With this feature, Instagram lets you give your audience insights into your current whereabouts. For businesses, these tags can assist in providing a particular good or service to their targeted followers.
To utilize this feature while posting a photo or a video, tap the "Add location" button. Alternatively, you can make location searches by exploring nearby geographic locations to incorporate into your Instagram content. When you publish your post, the location label will be at the top left, beneath your username or brand identity. Once you can embed your location tag, your audience can view your post and gain access to its precise location.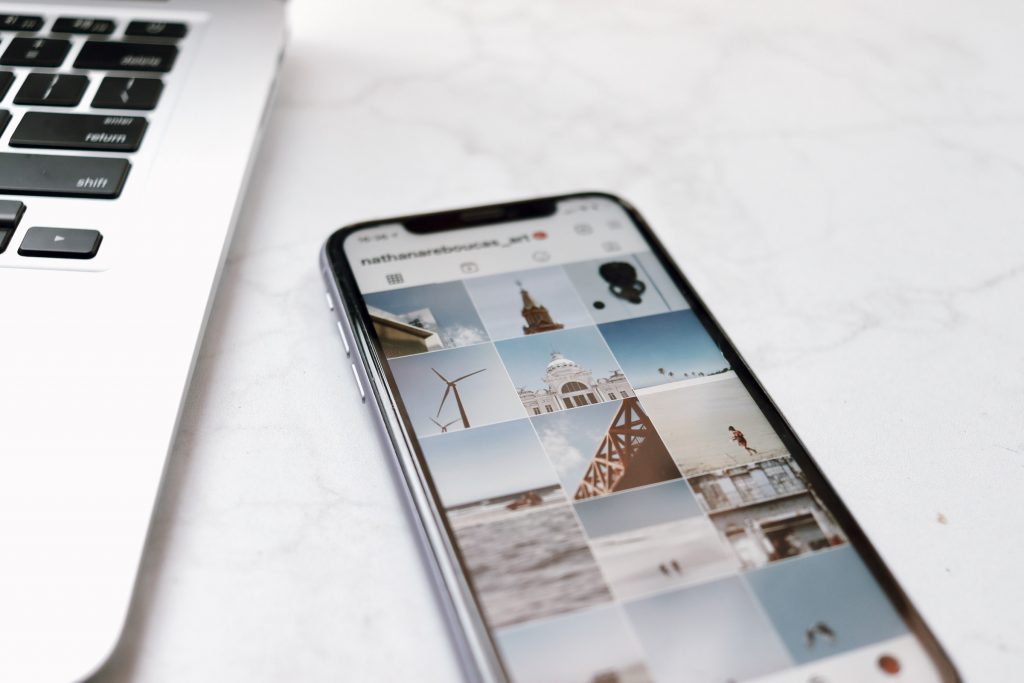 5 Benefits of Using IG Location Tags for Your Business
With Instagram boasting an impressive user base of over two billion, attaching geotags to posts can be a potent force. The benefits of Instagram location tagging are endless to a user or business. Here are some reasons why incorporating Instagram locations into your business strategy is important:
1. Expand Reach and Visibility
With a staggering number of users on Instagram, the potential for expanding your reach is immense. Users actively explore Instagram location-tagged posts, hunting for content to engage with and accounts to follow. Consequently, integrating location tags makes it convenient for potential customers to discover your business.
Like Instagram hashtags, locations enhance your content's discoverability, allowing you to expand your reach and visibility on the platform.
2. Insta Location Tags Enhance Engagement
Instagram location tags empower you to craft personalized content tailored to specific locations. Whether showcasing a product or celebrating a milestone, they add a touch of exclusivity.
According to Hubspot, there is a 79% surge in Instagram posts' engagement that have location tags than those without. This data underscores tags' vital role in enhancing interactions such as likes, shares, and comments.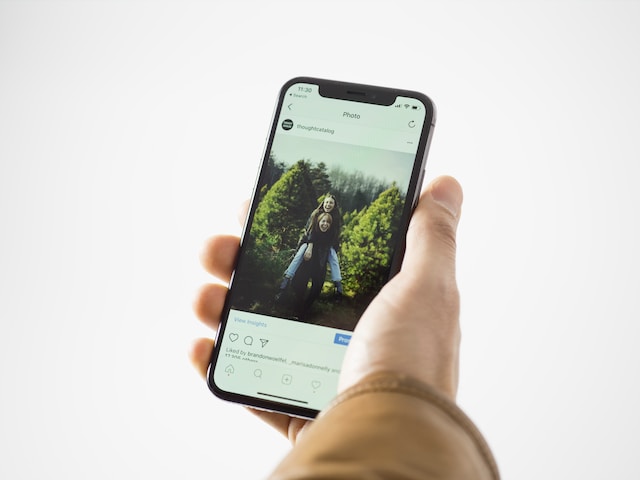 3. They Allow You To Connect With Instagram Influencers
Collaborations amplify your brand's reach. Location tags facilitate connections with popular Instagram influencers, businesses, and organizations. These collaborations can create a coaction that resonates with the local audience. Picture a fitness studio tagging a health-focused café in a post. This mutually beneficial partnership promotes businesses and nurtures a sense of community, strengthening ties with customers and partners.
4. They Offer Data-Driven Insights and Analytics
Understanding your audience is pivotal for strategic decision-making. As such, location tags on Instagram offer insights into where your audience is most engaged. This data informs your marketing strategy, aiding in tailoring content to cater to the preferences of specific locations. Moreover, tracking the engagement of different location-tagged posts provides valuable feedback on what resonates with diverse audiences. This enables you to refine your approach.
5. Showcase Impactful Works Done at Specific Locations
In the realm of establishing your social media marketing agency or a small enterprise, securing clients takes precedence. A captivating method to win over prospective clients is showcasing the remarkable work accomplished for existing ones. Using a location tag lets new customers check out past achievements your brand made in specific locations.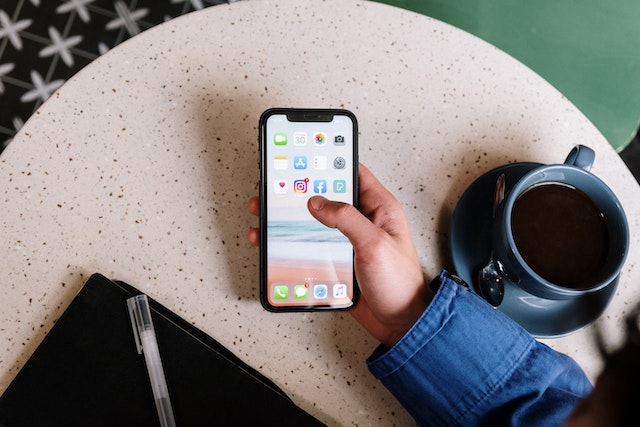 How To Create a Location Tag on Instagram
With the benefits highlighted in this guide, you are undoubtedly ready to leverage the Instagram location tag in your business. The sad bit about creating a location tag on Instagram is that you cannot directly create or add it on the platform. Fortunately, thanks to Instagram's integration into Facebook, you can add and integrate a custom location. This will eventually reflect on your Instagram posts. Sounds complex? No, it's not. Let's explore how to create and utilize a new Instagram location tag to your advantage.
Utilize the Facebook Mobile App: Begin by logging into the Facebook mobile app. This step is a must to create custom geotags for Posts for Instagram.
Enable Location Services: The Facebook app can utilize your mobile device's GPS for precise coordinates. You can do this by tapping the three-line dash icon and proceeding to Settings & Privacy. Under Privacy, select "Location." Then, enable Location Services under device settings.
Initiate the "Check-In" Process: Next, in the "What's on your mind?" status box, tap "Check In" to access the location tagging feature.
Define Your Location: As you initiate the check-in process, search for your business or desired location. If you encounter similar names, you may need to get creative to make your location tag unique and memorable.
Fill Out Essential Details: Complete the place name, address, and city details accurately. Ensure the map pin accurately marks your desired location.
Save the Custom Place: After adding the details, tap "Save Custom Place." Consequently, Facebook adds your custom location. The custom location will eventually become available on Instagram, although it may take a while.
How To Access The Best Instagram Location Tags For Your Posts, Stories, and Reels
Adding a location tag to your posts and videos effectively enhances your content's visibility and engagement. Using the best Instagram location tags helps connect you with a broader audience. Let's explore how to seamlessly integrate these tags into your posts, stories, and Instagram reels.
How To Add Location Tags to Your Instagram Posts
To embed a location tag within your Instagram post, follow these simple steps:
Tap the plus button and select "Post."
Choose your photo or video and proceed with "Next."
Apply your desired filter and tap "Next."
Craft your captivating caption.
Click on "Add location."
Search and select your desired location from the options presented.
Confirm by tapping "Share."
Adding location tags enables users to explore all posts related to that location. They can create a photo map that fosters engagement and community interaction.
How To Incorporate Location Tags in Instagram Stories and Reels
Instagram stories and reels offer dynamic avenues to showcase your location. These features can significantly boost your reach and allow you to enhance your brand's visibility. Let's look at the steps to add an Instagram location tag to stories and reels.
For Instagram Stories:
Tap the plus button and choose "Story."
Select your media, apply any desired effects, and proceed with "Next."
Access stickers and select "Location."
Search for your chosen location and place it on your story. You can edit such locations' Instagram fonts and colors to your desired taste.
Post as usual.
For Instagram Reels:
Tap the plus button and select "Reel."
Capture or upload your video.
Enhance with music, effects, or stickers.
On the caption screen, tap "Add Location."
Search and choose your desired location.
Incorporating Instagram location tags in stories and reels expands your content's reach, which will appear on location-specific pages. Furthermore, this will encourage your audience to tag your location in their content. This will create a network of user-generated content your followers can interact with.
5 Clever Instagram Location Tags You Can Use on Instagram Stories
Instagram isn't just about showcasing picturesque landscapes or culinary delights; it's also an avenue for letting your creativity run wild. One way to do this is through your tags. Instead of merely revealing where you are, why not infuse a bit of wittiness and cleverness into your posts? If you want to do so, here are some clever Instagram location tags that will engage and delight your followers.
Bikini Bottom: Turn an ordinary place into the undersea world of SpongeBob SquarePants.
Error 404, Location Not Found: Playfully embrace the idea that you've ventured into uncharted territory.
Link In Bio: Direct followers to another social platform to get more of your content or shopping links.
Area 51: Who wouldn't want to tag their whereabouts as a top-secret alien hotspot?
I Miss You: Give your followers a reason to guess and find your anonymous romantic lover.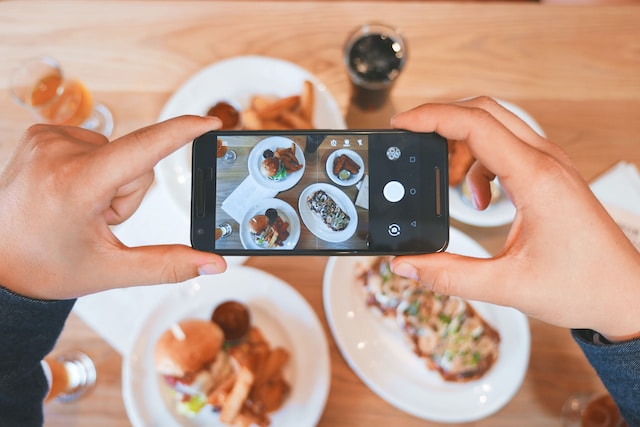 Funny Instagram Location Tags To Excite Your Followers
Apart from being clever and inserting word plays in your tags, you can show your humorous side to your audience. Using tags that add a unique twist to your snapshots, you can elevate your posts with a touch of humor. Check out some funny Instagram location tags that will make your followers double-tap with laughter.
Send Help: Playfully cry for aid when you face a daunting task or workload.
America's Next Top Model: Make a pretend pose like a pro and tag your photos with aspirations of being the next top model.
I Need Coffee: Celebrate your caffeine addiction with a tag that resonates with all fellow coffee enthusiasts.
Making Magic: Showcase the enchanting behind-the-scenes of your workplace wizardry.
Feed Me NOW: Capture your mouthwatering culinary adventures or your pet's dining escapades with this tag.
Hungry: Highlight your foodie moments with this tag, perfect for sharing your delectable discoveries.
Euphoria: Whether riding the happiness wave or nodding to the popular HBO show, the Euphoria tag is a mood-booster.
Love Island: Indulge your romantic side with the Love Island tag, even if you're not in a luxury villa.
With these funny location tags, your Instagram posts will stand out in a sea of content. Adding fun to your posts and reels keeps your followers entertained as they scroll through your feed.
Utilize Location Tags and Gain Organic Followers With Path Social
Instagram location tags are more than just geographic indicators. They are avenues for creativity and engagement. With these tags, you can delight your followers in specific locations and establish connections beyond borders. From clever references to infusing humor, IG location tags have the power to transform ordinary posts into memorable experiences.
As the social landscape evolves, leveraging specific tools to amplify your presence organically is crucial. This is precisely where Path Social comes into play. Path Social is a strategic social management platform that can boost your presence with real and active followers. With its AI-driven features, Path Social empowers you to craft a cohesive and engaging narrative for your brand. When utilized in unison with creative Instagram location tags, we can magnify your social presence and captivate your audience. Doing this will create a lasting impression on your followers' minds. Get started with Path Social today and start gaining followers!