How to Make Your Business Stand Out on Instagram: Tips to Boost Your Instagram Growth
Instagram offers businesses an audience of more than 1 billion active users every month. Hypothetically speaking, each of the more than 25 million business accounts on the platform can get their fair share of the audience pie. But things are not so simple and if you want to get more followers and boost your growth, you have to know how to make your business stand out on Instagram.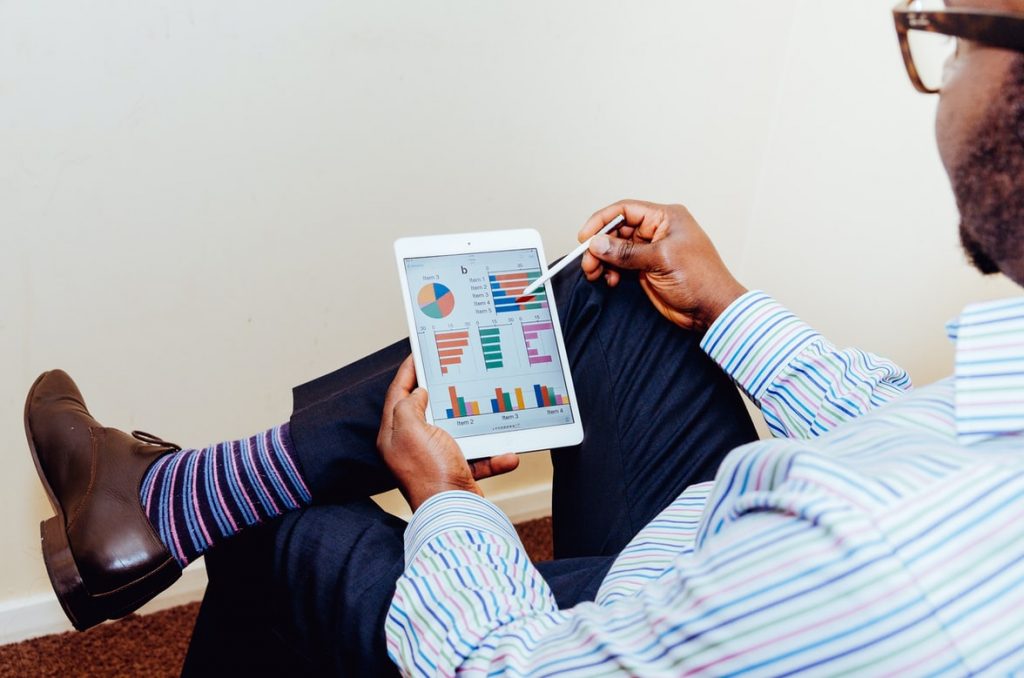 How to Make Your Business Stand Out on Instagram: Create a Lasting Impression With Your Profile
First things first, you have to have an Instagram business profile to access features that will help you grow your business. You'll have the advantage of a full suite of business tools, including contact buttons, Instagram insights, and the ability to create promotions. Now let's jump right into how to make your business profile stand out on Instagram.
Get Creative With Your Bio
Your bio is how you introduce your business to potential new followers. It's an opportunity for you to make a good first impression on curious, first-time visitors to your profile. The Instagram bio section is limited to 150 characters, so make sure to make the most of it with a carefully crafted description! Here are some best practices to keep in mind when writing your bio to make your business profile stand out on Instagram:
Keep your business description short, sweet, and on-brand. Your visitors should quickly understand who you are and what you do.
Feel free to use emojis in your bio to give it more personality.
Add a link to your website, online shop, shoppable blog, or even another social media account. Keep in mind that you're only allowed one external link, so choose wisely. However, you can update the link in your bio at any time.
Add your contact information so people can learn more about your business and your products and/or services.
Don't forget to add a call to action, e.g., to visit your website, make a purchase, and, of course, follow your page, among others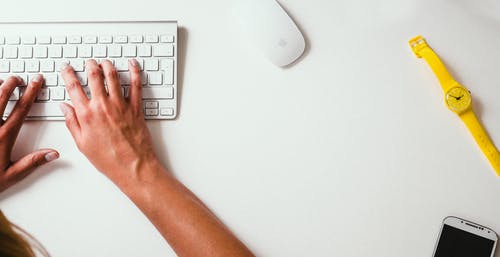 Optimize Your Username and Make It Memorable
A memorable username is imperative if you want to make your business stand out on Instagram. As much as possible, you should also optimize it for discoverability. Here are some tips:
Use your business name or a relevant part of it as your username, and optimize it with a keyword that's relevant to your brand or industry. This will also help you create a unique username when the one you want to use is already taken. Add a keyword that's commonly used by your target audience to search for businesses similar to yours.
You can also add a specific location to your username. Abbreviate the location if necessary, e.g., "sf" or "sanfo" for "San Francisco" or "nyc."
Try using a username generator. At the very least, you can get some great ideas for a username that's representative of your brand and easy to remember for your followers.
Instagram Growth Guide
See how businesses and creators are leveraging the latest tips to grow their Instagram accounts - FREE!
Choose a Good Profile Photo
Make your business stand out on Instagram with a profile photo that genuinely represents your brand identity, promotes easy brand recognition, and is eye-catching. Remember that your profile photo will always accompany every post you share, so using your business logo will help you build your brand image on the platform.
If you are a blogger or an influencer, however, then you are the brand itself and you can never go wrong with a professional headshot. You may also consider using a creative portrait, an avatar, some artistic representation of what you do. Just make sure that your profile photo complements your bio.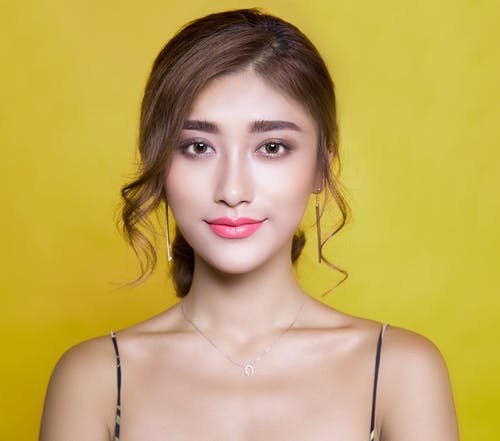 How to Make Your Business Stand Out on Instagram: Always Post High Quality Content
As a business, the quality of content you publish will say a lot about the quality of your product/service. Always keep in mind that Instagram is mainly a photo-sharing platform, so creating high quality content, especially if you're posting photos, should always be a top priority to make your business stand out on Instagram. But you don't need to have all your photos taken by a professional photographer, nor do you need professional equipment. With the right eye for composition, the perfect lighting, and some skills, you'll be able to produce stunning and captivating photos and videos for your business. Take note of these reminders when taking photos for publishing on the platform:
Make sure there are no distractions in the background.
Use natural light, as much as possible. The hours before sunset are best when you want to create a softer look.
Find a background that is a perfect contrast to or will perfectly frame the object of your photo to make it stand out.
If you don't have a lot of photos to share yet, feel free to use publicly available stock photos or to reuse your website photos. Enhance them with Instagram filters or a text overlay.
Especially if you only have a few products, services, or activities to feature in your photos or videos, take shots from various angles and using different focal lengths, and play with different positions.
Take photos and videos of your products being used.
Regularly post short video clips, as these will hold your viewers' attention longer.
Keep your videos simple and as organically made as possible, i.e., not staged or scripted.
Try out various photo and video editing apps.
Make sure all your photos and videos have a consistent look and feel.
Post content regularly. Find out the best times to post on Instagram for your particular audience and industry.
Create engaging and optimized captions for your posts; use relevant niche hashtags, including location tags whenever possible. Keep up with cultural trends, but don't stray from your brand's identity.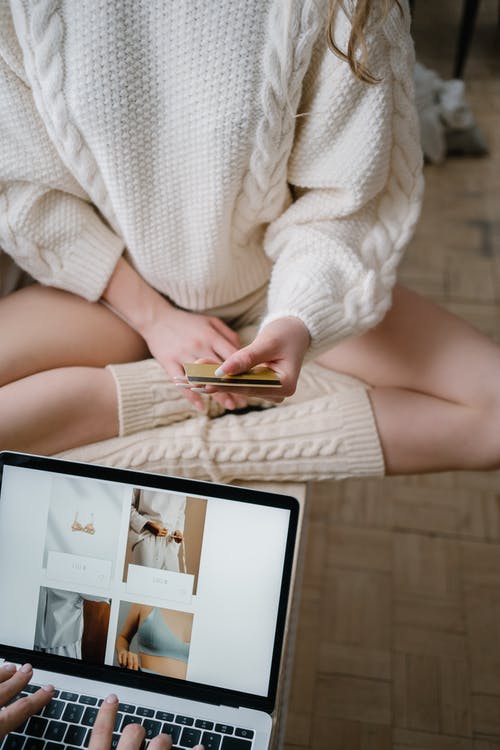 How to Make Your Business Stand Out on Instagram: Boost Your Brand's Image
Use all the tools available to you to make your business stand out on Instagram. Here are the tried-and-tested practices for boosting brand image on the platform.
Make Your Business Stand Out on Instagram Through Instagram Ads
Whatever your budget is, you can run an ad campaign to make your business stand out on Instagram. But don't just jump in without a plan and before learning the best practices for Instagram ecommerce ads. You need the right strategy to get the most of your ad spend and achieve the business goals you carefully defined as a prerequisite of your growth strategy.
Collaborate With Other Brands and Influencers to Make Your Business Stand Out on Instagram
Making your business stand out on Instagram and gaining more followers is almost always a sure thing when you have a successful collaboration with another brand or an influencer. Collaborations allow you to substantially expand your reach as you can tap into your partner's follower base. Ideally, you should team up with a brand/influencer that has more followers than you. When choosing an influencer to collaborate with, do your research to make certain that they're trusted by their followers. You should also compare the pros and cons of selecting an influencer with a broader audience and who works with brands across various niches, or one who has a dedicated following and a niche-specific area of expertise.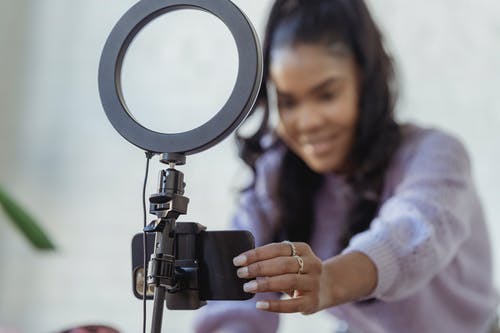 Actively Engage With Your Audience and Other Users to Make Your Business Stand Out on Instagram
Actively calling attention to your brand through friendly engagement with your followers and even other business accounts and their followers is the most direct way to make your business stand out on Instagram.
Ask questions in your captions. Create polls through your Instagram Stories. Reply to other people's comments on your posts. Take the time to visit some of your most engaged followers' profiles and like and comment on some of their posts. Put yourself out there and engage with the most active followers of your competitor brands — just avoid doing a hard-sell of your brand. Get acquainted with Instagram users that follow back. Just make sure you're always accommodating, friendly, and understanding when you directly communicate with your followers and potential new ones.
There are many tricks to make your business stand out on Instagram and grow your brand on the platform organically. You can also achieve organic and lasting growth by teaming up with the right growth service, such as Path Social. Path Social delivers real followers who are genuinely interested in your content with the help of their proprietary AI targeting technology and in-house team of social media experts. Give them a try and start growing and gaining instagram followers today!